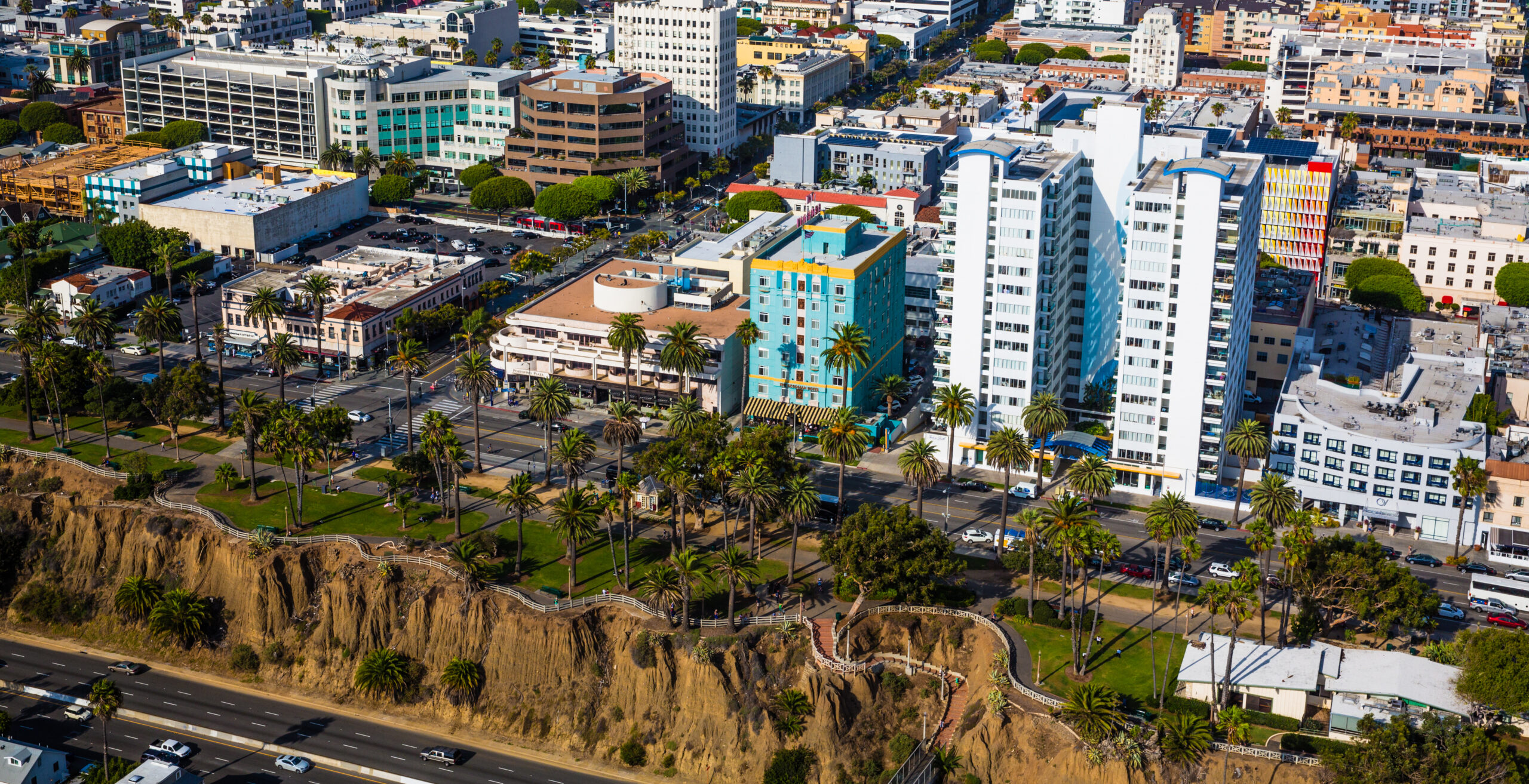 Where to Find Free Wi-Fi in Santa Monica
Posted October 23, 2018
Your biggest concerns on vacation should be which picturesque sunset shots to post and where to get the best tacos in your area, not whether you're about to run out of data. Fortunately, Santa Monica offers plenty of great spots with access to free City Wi-FiSM hot zones so you can put your data limit worries to rest. Yes, you read that right: Free! Here's a list of the best hot spots in SoCal's city by the sea that'll get you online quickly and without using up your data.
Annenberg Community Beach House
Want to feel like you're living it up at a luxurious beach club without the membership fees? Then, visit Annenberg Community Beach House at 415 Pacific Coast Highway. Situated oceanfront, Annenberg has it all. For beach lovers, there's a volleyball court, beach soccer fields, stand up paddleboards to rent, and more. If you're not a fan of swimming in the ocean, Annenberg also offers free tours of the historic Marion Davies Guest House and boasts a gorgeous pool. Open from May until September, the pool costs $10 for adults, $4 for kids 1-17 and $5 for seniors. Take advantage of the free City Wi-FiSM while you're there to post your jealousy-inducing beach house Instagrams worry-free!
Bergamot Station
After spending so much time outside in Santa Monica, take a break indoors at Bergamot Station. Five buildings feature 25 different art galleries displaying modern art, photography, sculpture, and more, as well as a café, florist, and the City Garage theater. The Wi-Fi here is free so you can Google and learn more about the incredible art on display to your heart's content.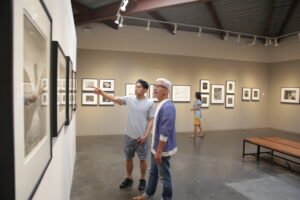 Palisades Park
It's safe to say there are plenty of beautiful outdoor spaces in Santa Monica. But at Palisades Park, it's truly a stunning scene. This 26.4-acre park sits along Ocean Avenue and overlooks the Pacific Ocean. From the Santa Monica Pier nearby to the bluffs in the Pacific Palisades, this setting is truly special. It's also the perfect site to visit at sunset where you'll witness one of the most amazing views of your life. Seriously, it's breathtaking. And with this being in a free City Wi-FiSM hot zone you can share your magnificent photos ASAP.
Santa Monica Libraries
Santa Monica is home to a whopping five public libraries spread out across the city. The Wi-Fi is free, so it's nice to visit if you need to send emails, want to upload your trip photos, or just have an urge to browse the internet. The Santa Monica Library system is also a great place to take advantage of a breadth of free community programs like movie screenings, book discussions, and story time for kids.
Santa Monica Place
If you're visiting Santa Monica and looking to do some shopping, then Santa Monica Place is for you. This sparkling outdoor mall has something for everyone. There are clothing stores like Nordstrom as well as eateries like The Cheesecake Factory and True Food Kitchen. Free City Wi-FiSM is available throughout the complex so you can stay connected as you browse far and wide.
Unurban Coffee House
If you need to take a break from all that sun and sand and check in with the office, Unurban Coffee House is spacious enough to set up shop and log on using their free Wi-Fi. The menu at this funky café has all the coffee house staples you'd expect as well as food options that include turkey chili, sandwiches, and salads. Unurban Coffee House also features an art gallery and weekly events like its Wednesday open mic poetry and Saturday live music showcase.
Santa Monica Hotels
Many local hotels offer free Wi-Fi in their public spaces – like the lobby, restaurant or bar – that is available to non-hotel-guests who are there for a bite to eat or to enjoy the scenery. See below for which spots you can lounge at with free Wi-Fi access.