Chow down in our beach town
Santa Monica Dining Guide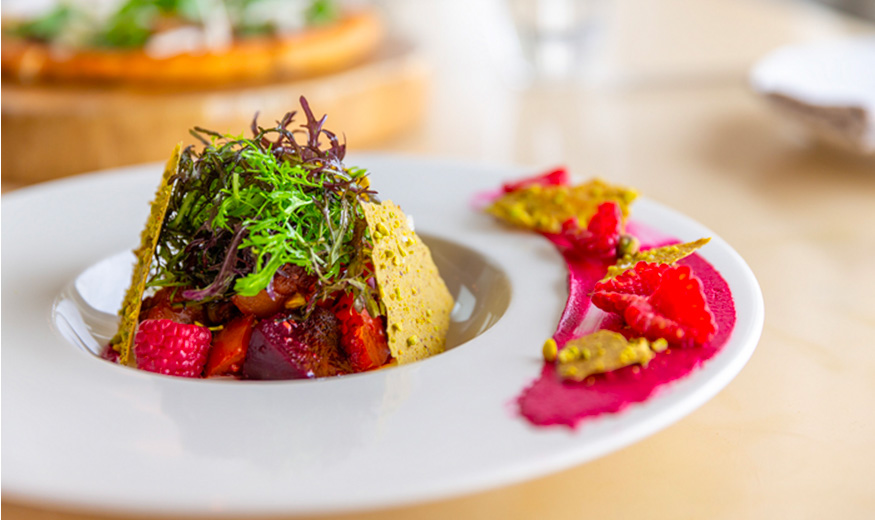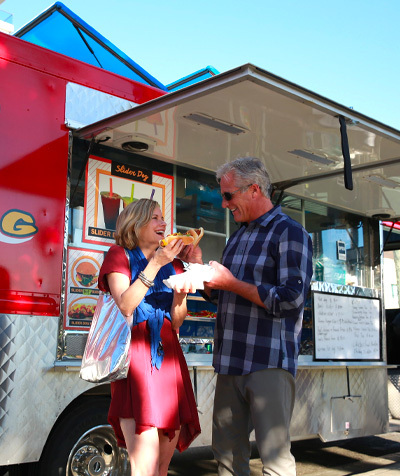 Food & drink
Dining in Santa Monica, CA is more than a meal, it's an experience. Both visitors and locals come seeking the best food in Santa Monica and find renowned restaurants and top-notch chefs' spreads throughout the city. Santa Monica is so appealing to master chefs and cooks because of the prime location, close to Los Angeles, adventurous clientele and the access to the freshest ingredients at the farmers market. And, of course, the year-round sunshine and temperate climate mean outdoor dining is always on the menu.
Travel safely and sustainably to help maintain Santa Monica's beauty while staying healthy with these tips.
What suits your tastes?
With so many restaurants to choose from, including casual eateries, fine dining and everything in between, you will have no problem finding a great place to eat. Whether overlooking the ocean on an outdoor patio, stumbling upon an unbeatable happy hour or brunch or embarking on a highly recommended foodie adventure, have fun finding your next favorite meal.
Delicious meals in every variety
Santa Monica's size means that visitors can find a variety of restaurants — cuisine, price and atmosphere — in close proximity to each other. Santa Monica offers a number of outdoor dining options and our cuisine is varied and international. Whether you are seeking the ideal Southeast Asian dumpling, an iconic California diner or a Michelin star establishment for an elegant date night, you'll find it in Santa Monica. Where will you start your next culinary adventure?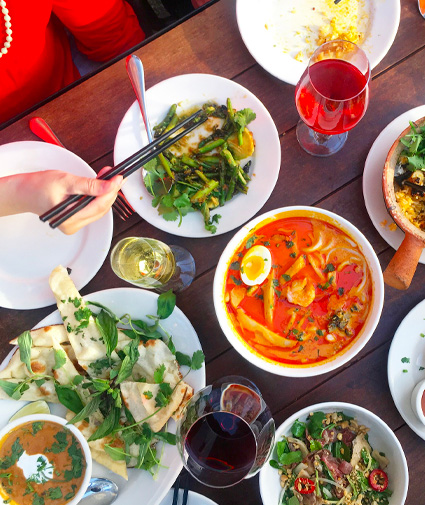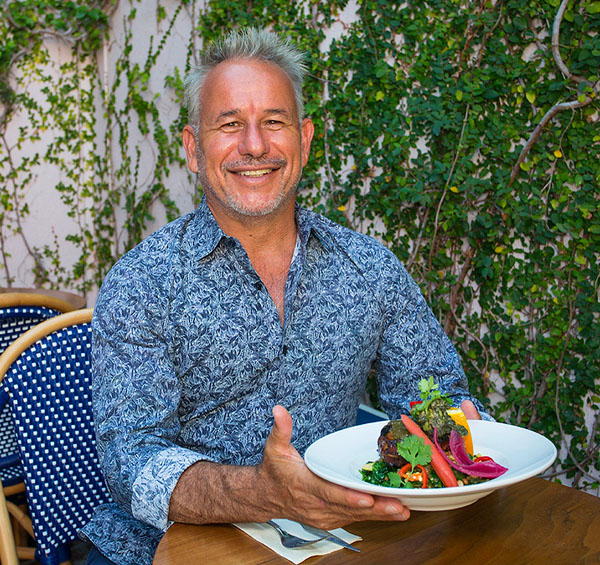 California Fusion
Santa Monica isn't just a good eating town, it's an international dining destination and reputed birthplace of "California" and "fusion" cuisine – marked by an artistic blend of culinary styles and the freshest of organic ingredients. Tar & Roses is a perfect example of the effortless melding of fresh ingredients and sophisticated recipes, while Huckleberry Café & Bakery is a mouth watering local favorite.
Farm-to-Table
Santa Monica was on the vanguard of the local foods movement long before it became mainstream, and the use of sustainable, organic ingredients is central to the cooking approach of the leading chefs around town.
Healthy Alternatives
Throughout Santa Monica you'll find innovative restaurants that use locally sourced organic ingredients in vegetarian and vegan dishes, proving that what's good for you can taste good, too. Be sure to check out Margo's, Sugar Palm, Berbere and Papille Gustative, which all serve up vegetarian and vegan options.
Fresh ingredients at Santa Monica's farmers markets
Part of the reason that so many world-renowned chefs set up shop in Santa Monica is due to its numerous, bountiful farmers markets. Named by Travel + Leisure as the best farmers market in the country, Santa Monica's four weekly farmers markets attract the city's residents and local chefs with the freshest produce, flowers, meats, cheeses, nuts, fish, and more.
You may not eat at or even visit the Santa Monica Farmers Market, but your chef (probably) will.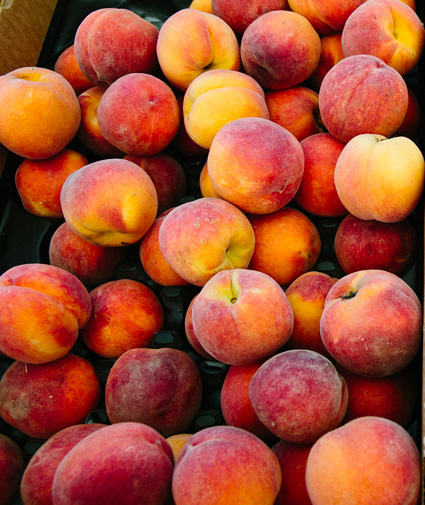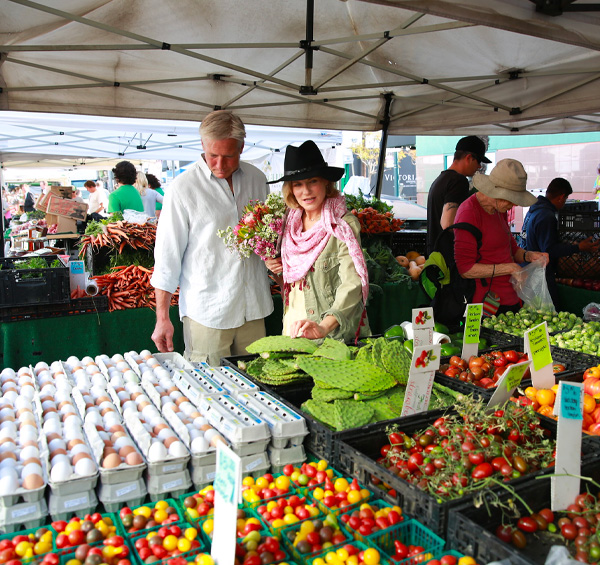 Location is everything
Because of Santa Monica's compact size, you will rarely require a car to move between hotels, restaurants and other attractions. Most of the city's hotels are located within neighborhoods, close to restaurants and bars making it easy to walk between locations. Santa Monica's proximity to the beach creates a relaxed and approachable restaurant scene—there are no restaurants in Santa Monica where a coat and tie are required.
Most of the well-known and popular restaurants in Santa Monica are located in or around our main streets and neighborhoods. Explore some of the more popular restaurant hotspots:
Explore all Santa Monica dining options
Blogs
Hungry for More?
Check out the latest local discoveries in Santa Monica's food scene.
View All Blogs