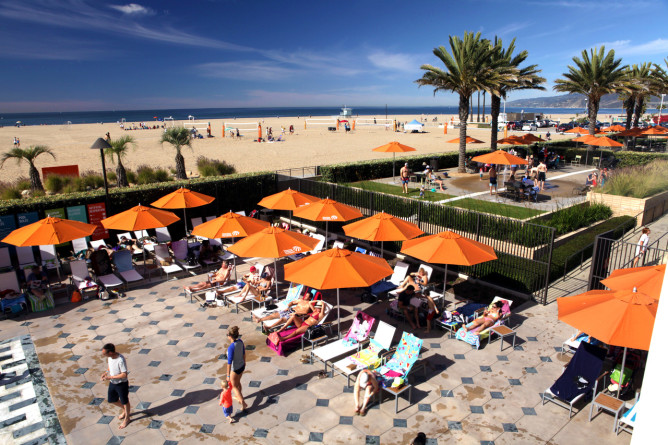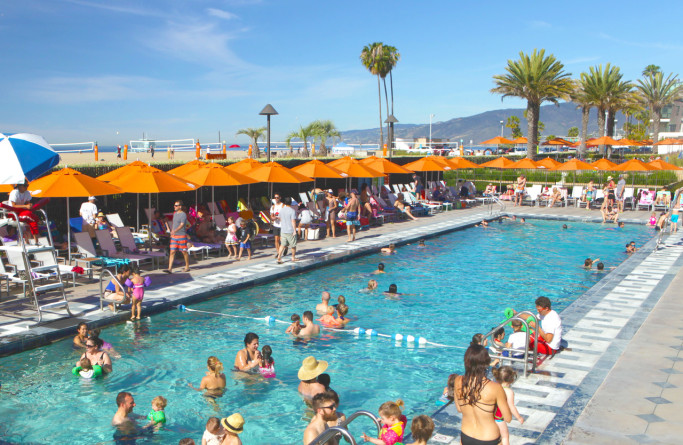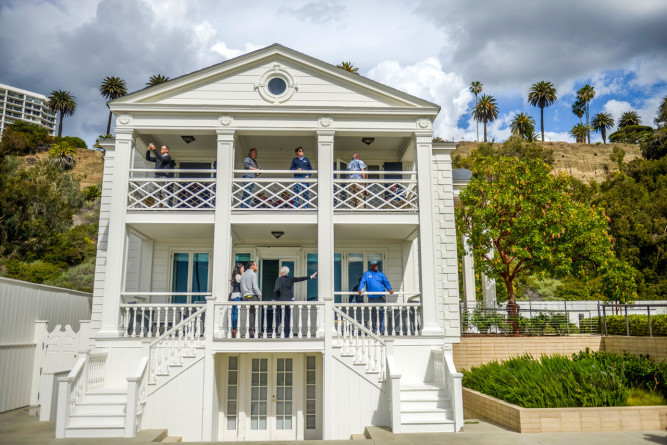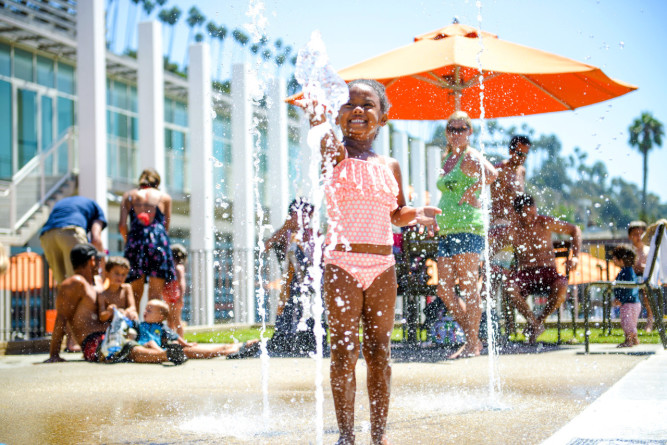 Annenberg Community Beach House
Neighborhood:
Pier/Ocean Ave
415 Pacific Coast Highway, Santa Monica, CA 90402
The Beach House is a unique community destination, open to all, no membership required! With spectacular views, splash pad, playground, gallery, Marion Davies Guest House, beach courts & fields, community & cultural events, historic pool, free wi-fi, and more, there's something for everyone to enjoy! The Beach House grounds are open daily, including the playground, splash pad, beach area, courtyard, view deck, and volleyball courts.
The pool is open Memorial Day weekend through Labor Day during our summer pool season. The pool area is the only area of the site that requires an admission fee. Between October and May, we will occasionally open the pool for Bonus Pool Days on warm weather weekends or holidays. See our website for details, seasonal hours, and all that the Beach House has to offer!
Connect With Annenberg Community Beach House
American Express
Discover
Master Card
Visa
Free Admission
Cash
Check
Family-Friendly
Travelers Checks
Meeting Facilities A/V Available
Parking Cost: 12.00
Parking Available: Paid
WiFi Available: Free
The Annenberg Community Beach House sets the stage for a creative flow of ideas and exchange of information with indoor event spaces and unlimited ocean views. Board shorts or high heels, you set the tone for your next beach meeting or event. Complimentary WIFI as well as projectors and screens are included in most spaces.
Ceiling: 11.00
Largest Room: 1978.00
Total Square Feet: 17383.00
Reception Capacity: 400
Theater Capacity: 132
Classroom Capacity: 52
Banquet Capacity: 150
Great beach. Clean and with all necessary amenities. My friends and I play beach volleyball there every single weekend and it's great. Parking is... Full Review
This is an absolute joy. There was a need for a place with ample parking, a cafe, pool, clean bathrooms and showers for the kids, a play area and the location couldn't be better. A wonderful... Full Review

I know that sounds bad...but I am still wondering why the built this. There is a pool....very narrow and long and often filled with screaming children. The community house itself is reserved for... Full Review

Wonderful areas for children' play, good for adults too. Great facilities, programs and events. High quality. Full Review