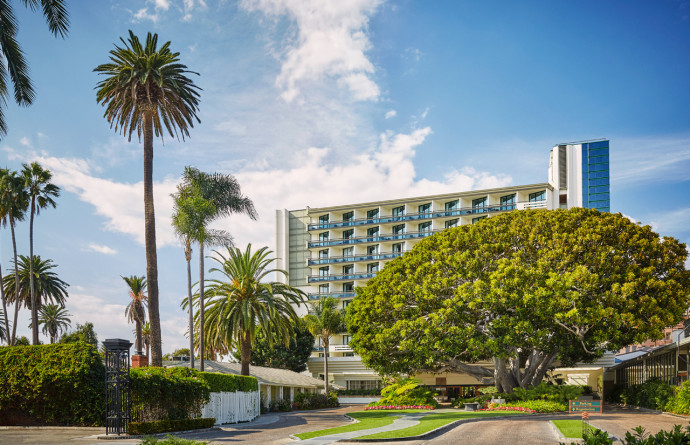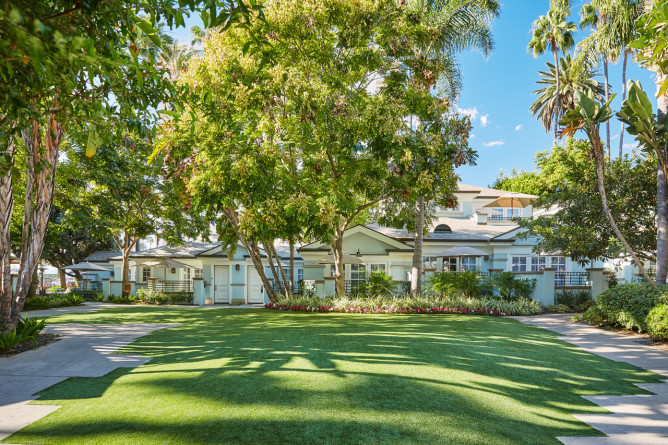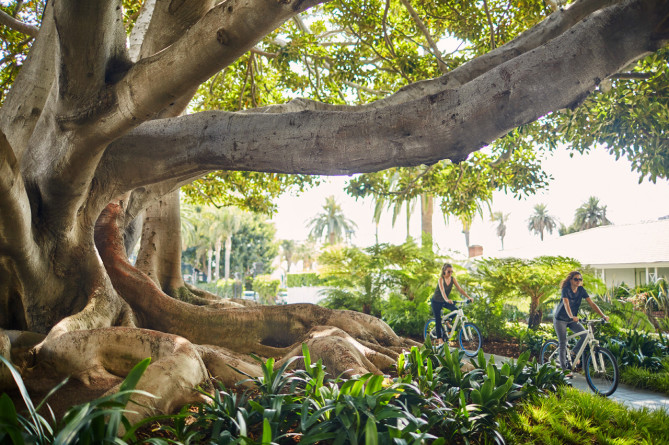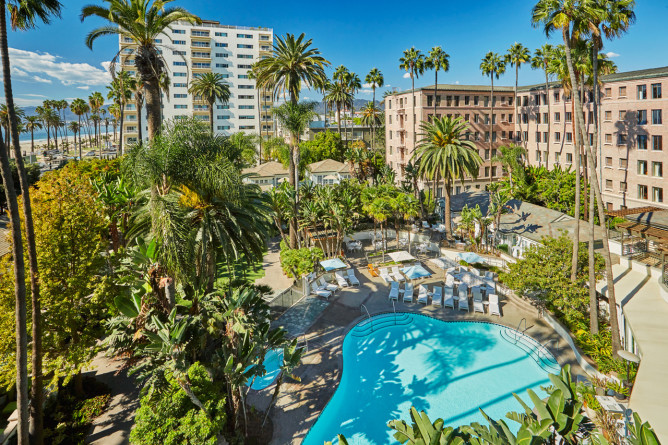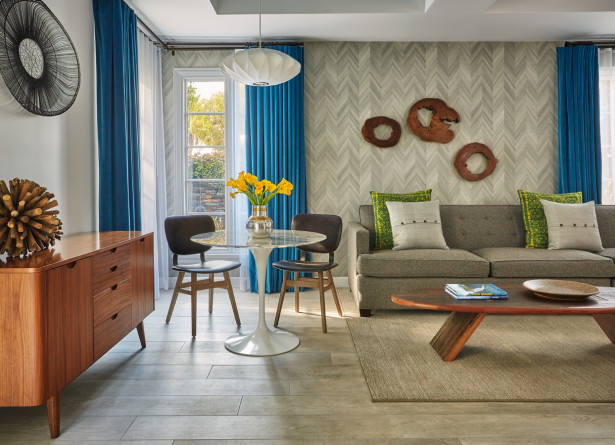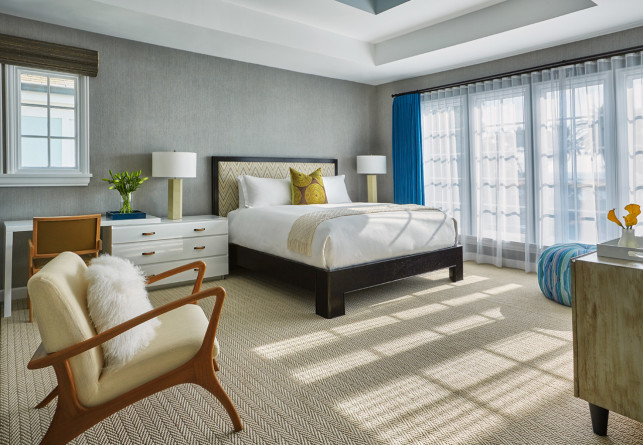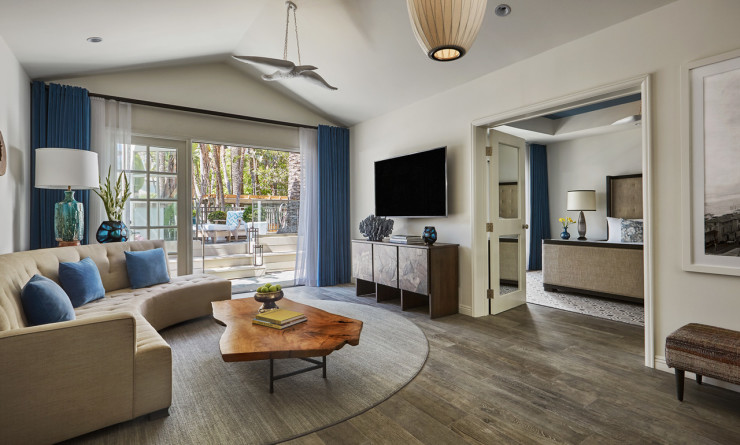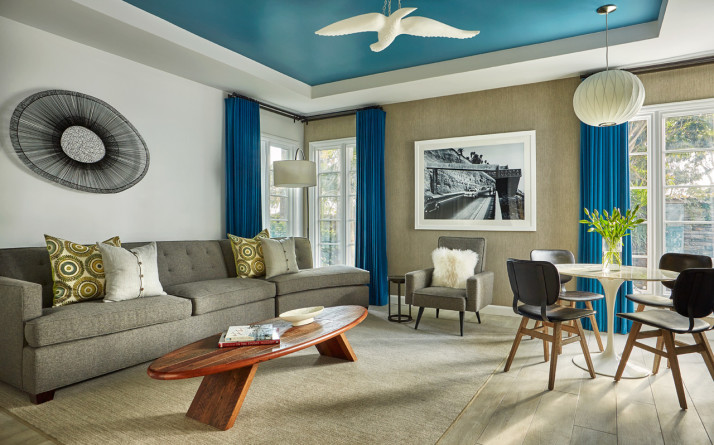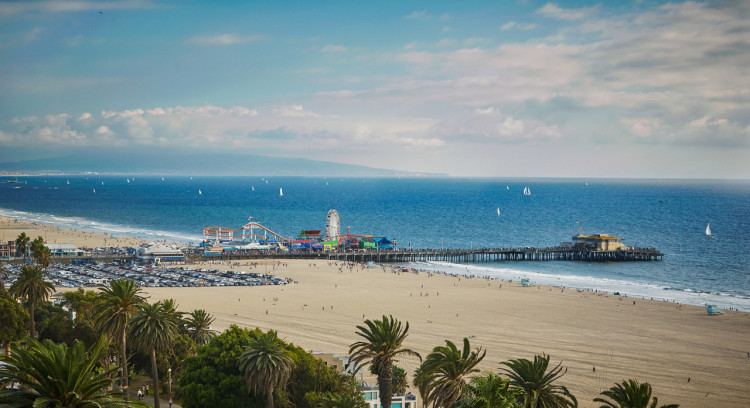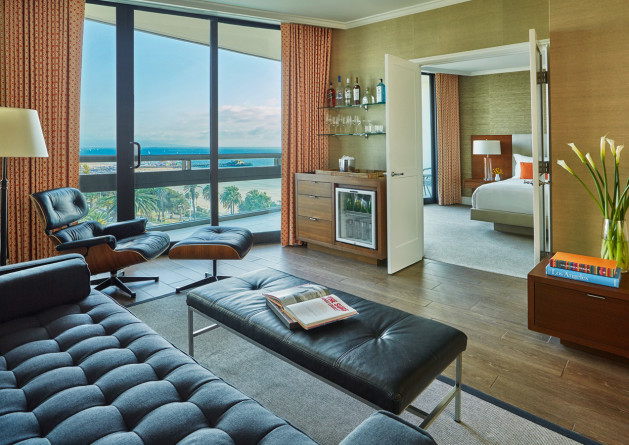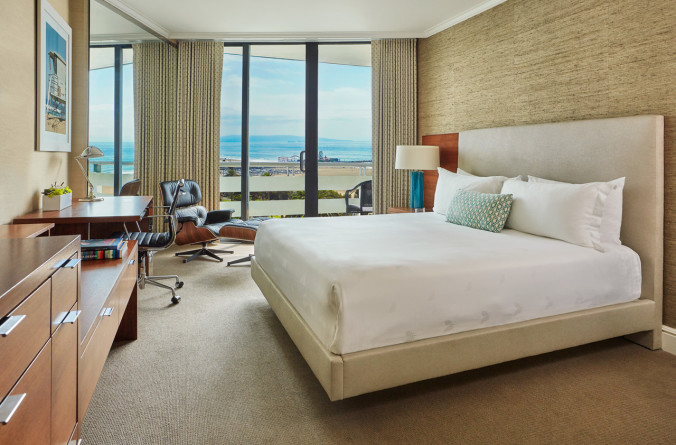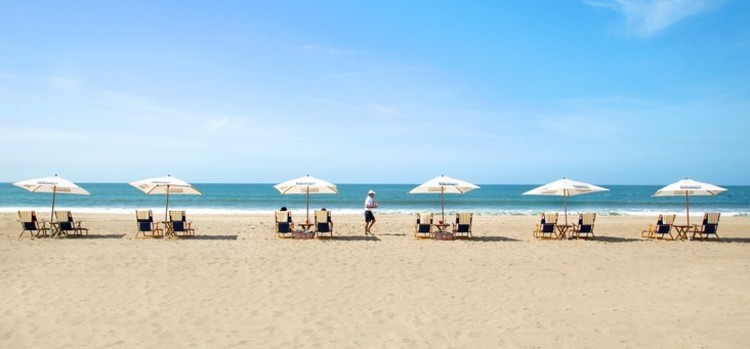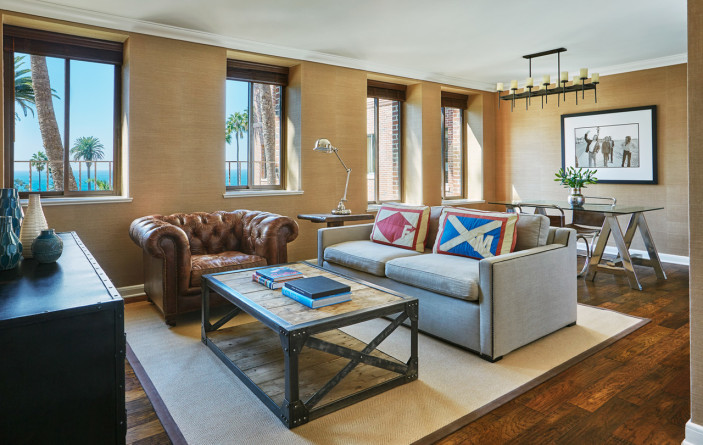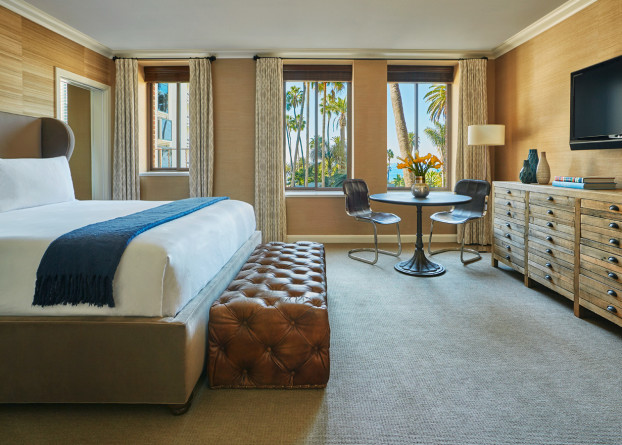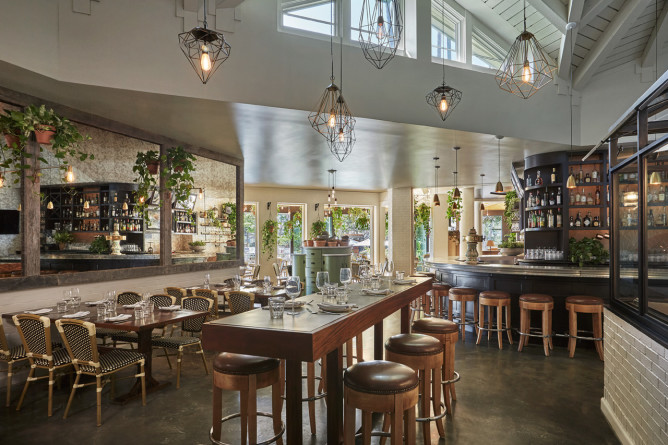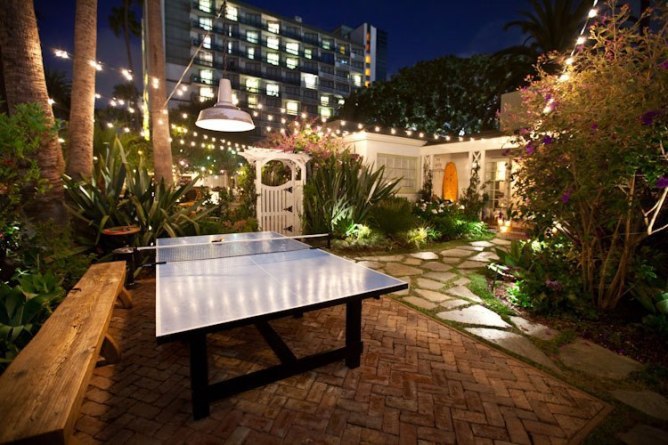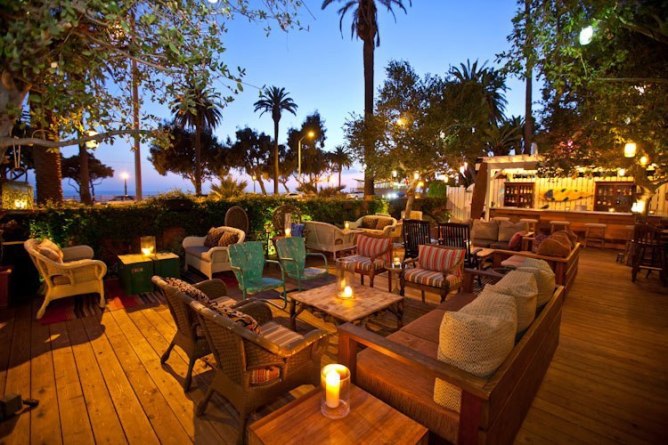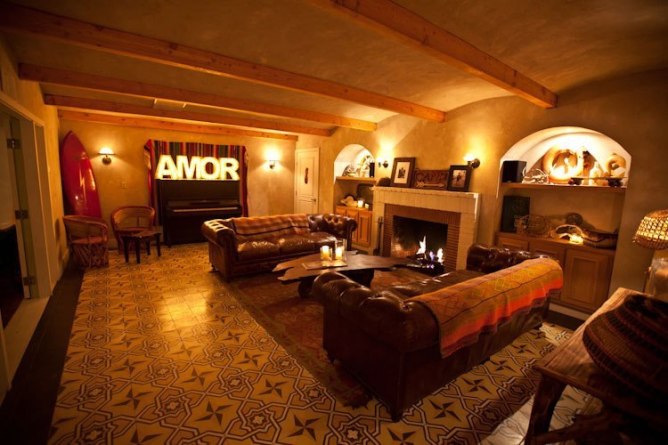 Fairmont Miramar Hotel & Bungalows
Neighborhood:
Wilshire Blvd
101 Wilshire Blvd, Santa Monica, CA 90401
Check Prices
The all-encompassing luxury beachfront resort, Fairmont Miramar Hotel & Bungalows has served the Santa Monica community since 1921 as a mainstay and luxury vacation destination. Situated on five expansive acres overlooking the Pacific Ocean, the iconic hotel sits on what was originally the private estate of the founder of Santa Monica, initially named 'Miramar'—Spanish for 'view of the sea'.
The historic hotel property is one of America's most celebrated and iconic hotel destinations with its sprawling gardens, luxurious poolside accommodations, spectacular ocean views, and the fresh sea air, replete with 297 guest rooms and suites, including 31 individual bungalows, world-class dining experiences From the beautiful lush grounds, heritage inspired and locally-sourced FIG restaurant, Soko sushi, celebrated hotspot The Bungalow, Lloyd's Barbershop, a Salon, Atelier Fine Watches & Jewelry, exhale Mind Body Spa and more, this 'urban resort' delivers and experience that can be found: Only at the Miramar.
Connect With Fairmont Miramar Hotel & Bungalows
Pet-Friendly
American Express
Discover
Master Card
Visa
Family-Friendly
Porter/Bellman
Laundry Service
Room Service
Non-Smoking Rooms
Telephones
Cable
Movies
Television
Fitness Center
Pool
Sauna
Spa
Business Center
Bicycles Available
Concierge Desk
Bar/Lounge
Full-Service
Internet Access
Meeting Facilities
Oceanview
Restaurant
Group Dining/Private Banquet Space
Meeting Facilities A/V Available
Parking Available: Paid
WiFi Available: Paid
Number of Hotel Guestrooms: 297
Maximum Private Capacity: 500
Restaurant Capacity (Seated): 700
Restaurant Capacity (Standing): 700
Price: $225+
As the largest meeting space in Santa Monica, the Starlight Ballroom is an ideal choice for luncheons, meetings and receptions. A well appointed foyer with views of the Pacific Ocean and the hotel's majestic Moreton Bay fig tree sets the stage for socializing between business sessions.
Number of Rooms: 11
Villas: 31
Suites: 62
Sleeping Rooms: 297
Ceiling: 14.00
Largest Room: 7400.00
Total Square Feet: 20000.00
Reception Capacity: 900
Theater Capacity: 900
Classroom Capacity: 450
Banquet Capacity: 500