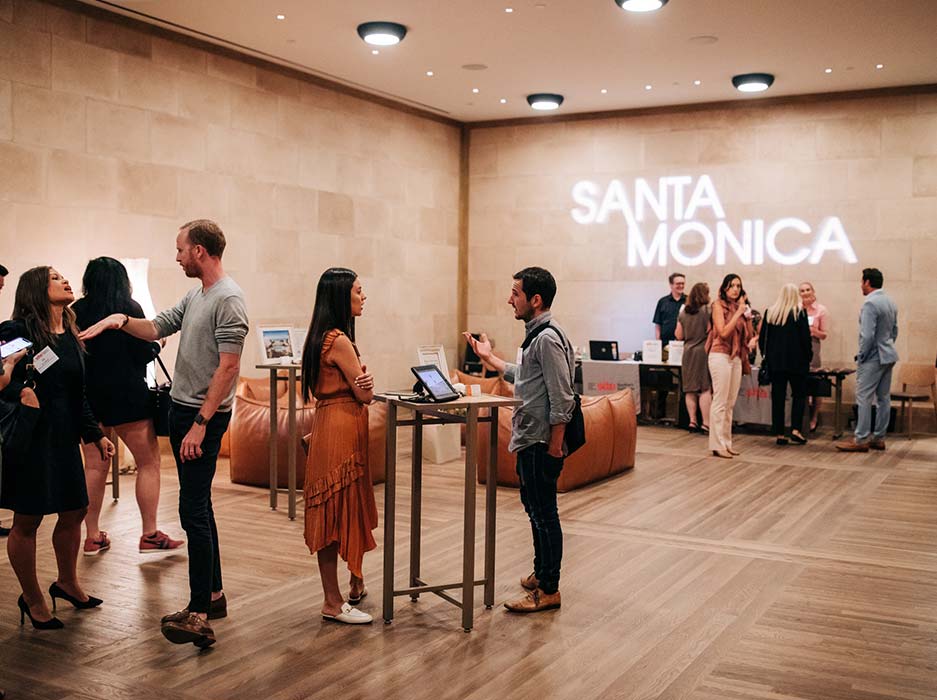 Careers
Interested in a career at Santa Monica Travel & Tourism? Learn more about available career opportunities and internships.
Santa Monica Travel & Tourism offers an inclusive and fun culture where everyone is welcome. Our goal is to be as diverse as the community we represent. We're not just about the job each person does, but about guiding principles that form our identity as an organization. Those principles include kindness, respect, accountability and fun. Please take a moment to review the details in each of our postings and follow the instructions to apply. Take the first step in joining our unique and winning team today!
Current Openings
Santa Monica Travel & Tourism (SMTT) seeks a Travel Specialist at the rate of $20.00 per hour. Please indicate if you are seeking full or part time employment. The role of this position is to provide outstanding customer service, administrative support, and Santa Monica knowledge to customers in Santa Monica and those potentially interested in visiting Santa Monica. Duties include accurately representing SMTT products and services from all industry sectors and encouraging visitors to extend their stay in our destination.
Santa Monica Travel & Tourism is looking for an experienced Director of Global Business Development at the rate of $120-150k annually, commensurate on experience, to diligently promote Santa Monica as a top destination for leisure, travel trade, meetings, incentives and events with a focus on responsible tourism. The Director of Global Business Development grows tourism-related revenues in Santa Monica through strategic planning, leadership, industry knowledge and relationships, community assets and evolving tourism practices. They oversee the expanding sales team and representation firms in priority global markets, as well as the development of the department's annual strategy and programs. They also collaborate with SMTT's marketing team to develop promotional materials, develop tradeshow displays and plan other promotions required for business development. They will lead the destination team in cooperative marketing campaigns, sales calls, sales missions and trade shows while developing training programs targeted to tour operators, product managers and travel agents. The Director is responsible for a balanced budget and sourcing from markets that meet SMTT's annual goals and objectives. This position reports directly to the President/CEO. Email the subject line TISDIR23 with your resume and cover letter to employment@santamonica.com.