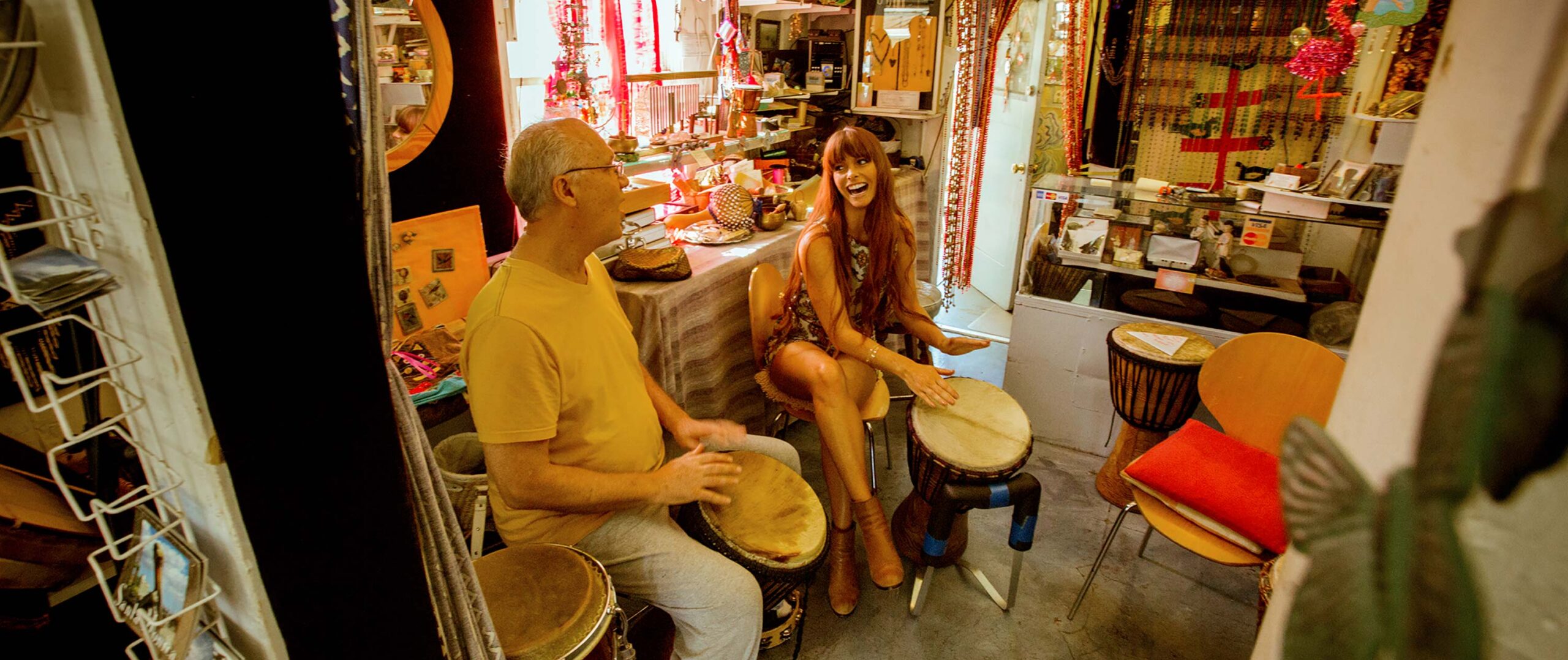 Noteworthy Santa Monica Shopping Experiences
Posted July 23, 2019
Embark on a retail adventure at these shopping hot spots, where you'll find unique treasures and experiences that will make for an unforgettable trip.
Accents Jewelry Design Workshops
At Accents Jewelry Design, owner Steven Hanna teaches jewelry-making workshops, where customers can create adornments using the "lost wax technique," a method that involves carving molten wax drippings into miniature sculptures that are then sent to a foundry and cast into silver. Participants are encouraged to experiment and discover their potential.
View this post on Instagram
Anthropologie Consultations
For visitors who are interested in the latest local design trends, the Santa Monica location of Anthropologie at Third Street Promenade offers complimentary in-store consultations with the company's Home Styling team. A session with these professionals provides an opportunity for visitors to glean inspiration for redefining their living space.
View this post on Instagram
Free People Fitness
As an outlet for customers to "wear in" their activewear, specialty women's clothing brand Free People offers its Moving Together program, through which shoppers take part in health-and-wellness-oriented activities led by local fitness instructors. Many of the sessions, featuring yoga, Pilates or ballet, for example, take place in the Free People store; however, some take clients outdoors, even for surfing lessons under the temperate Santa Monica sun.
View this post on Instagram
King Baby Tours
From 10 a.m. to 3 p.m. Monday through Friday, visitors can take a peek behind the curtain of King Baby jewelry during an on-site factory tour. Admission is free, and guests can expect to witness the entire process through which the company's jewelry comes to life, from the carving of wax molds to the casting of the final products.
View this post on Instagram