Street Murals: Montana Avenue
Posted December 20, 2018

Santa Monica is an arts and culture hub, home to 150+ street art murals all within its 8.3 square miles and eight neighborhoods. The Montana Avenue neighborhood emits a more high end and local shopping atmosphere along its tree-lined streets. Though this is a largely residential section of Santa Monica, there are more than 150 boutique shops and restaurants lining the 10-block destination.
To see the murals that are in the Montana Avenue neighborhood, scroll down or view the Google map of locations.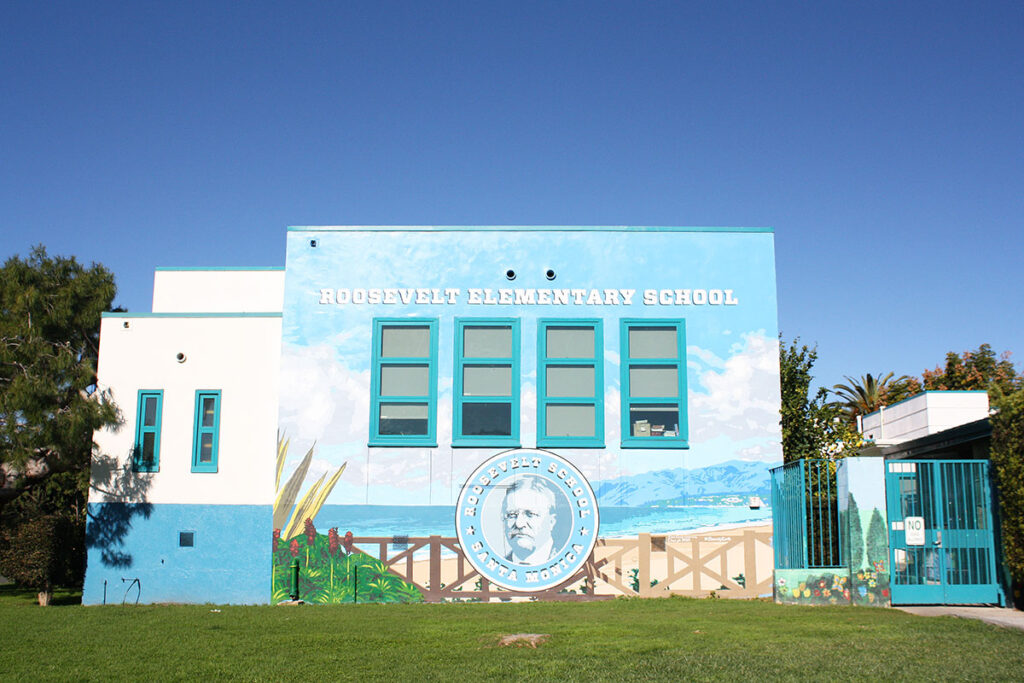 Mural by Eben Cook
Roosevelt Elementary School, 801 Montana Ave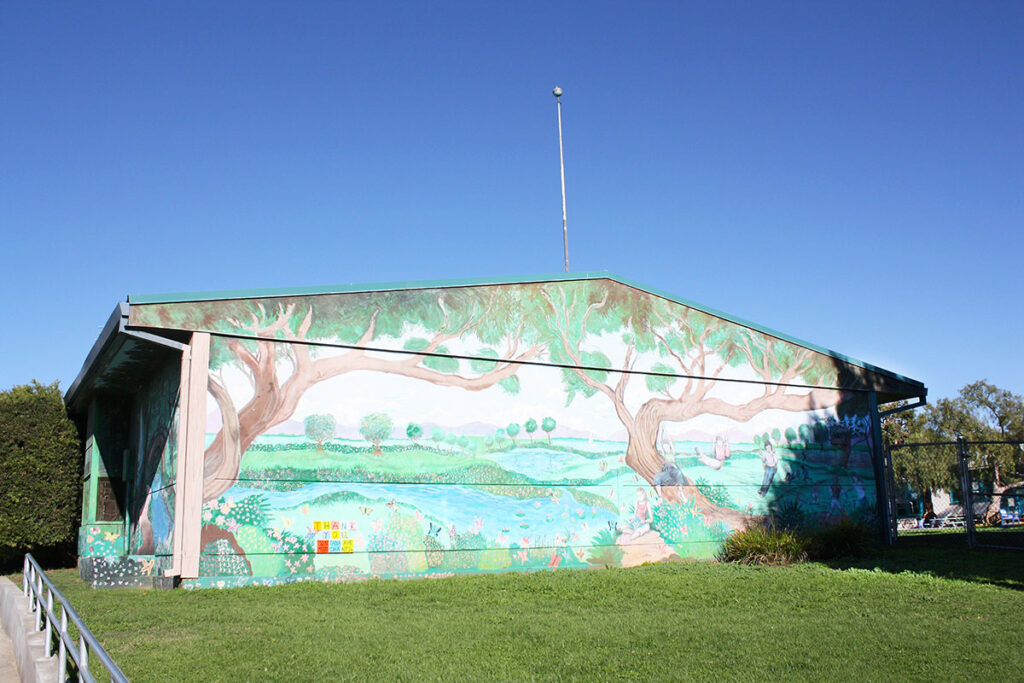 Roosevelt Elementary School, 801 Montana Ave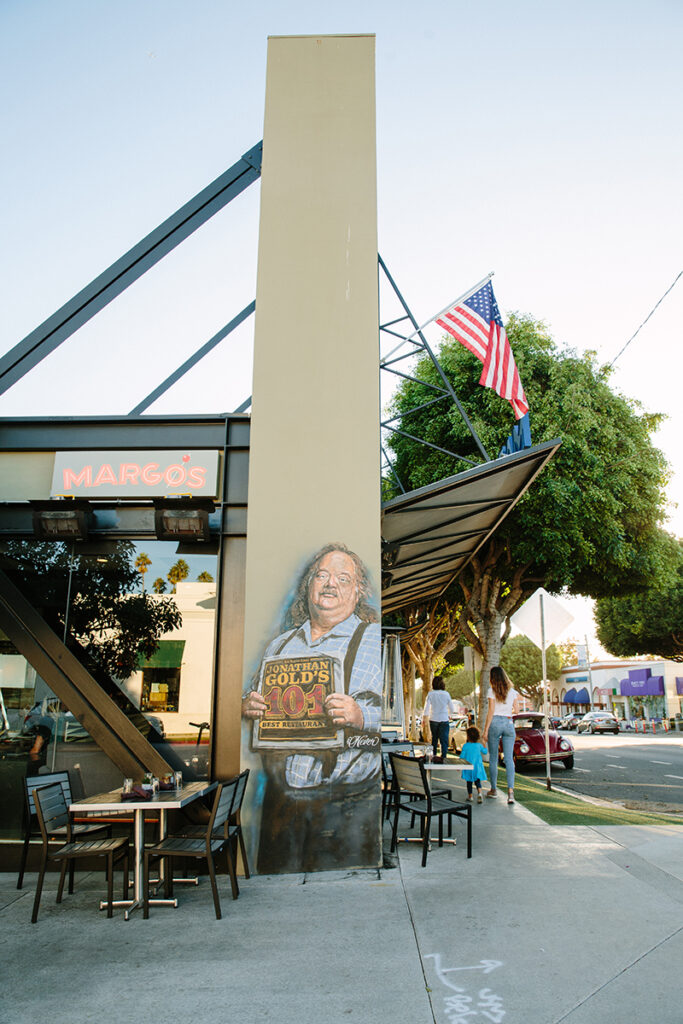 Jonathan Gold by Jonas Never
Margo's, 1534 Montana Ave
This mural was painted as a tribute to Los Angeles Times food critic Jonathan Gold who passed away in July 2018. It's reported that Jonas Never completed the ten-foot-tall mural in just eight hours.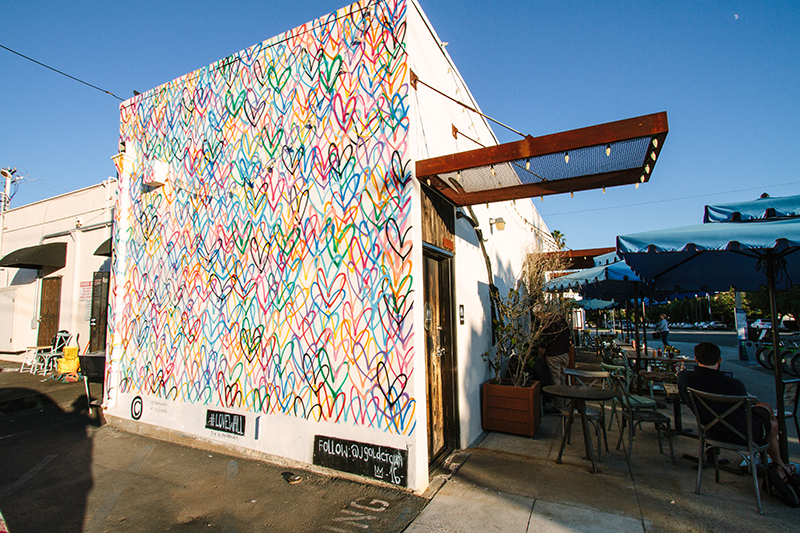 Love Wall by James Goldcrown
Bardonna, 1601 Montana Ave
Mural by Christina Angelina
Residential, 811 4th St (Side Alley)
Back to Top | Back to Complete Street Art Guide
Montana Avenue Mural Locations
Now that you've see the artwork, check out the exact locations on the map below. Then, visit the murals in person and share your own photos on social media using #SeeSantaMonicaMurals.