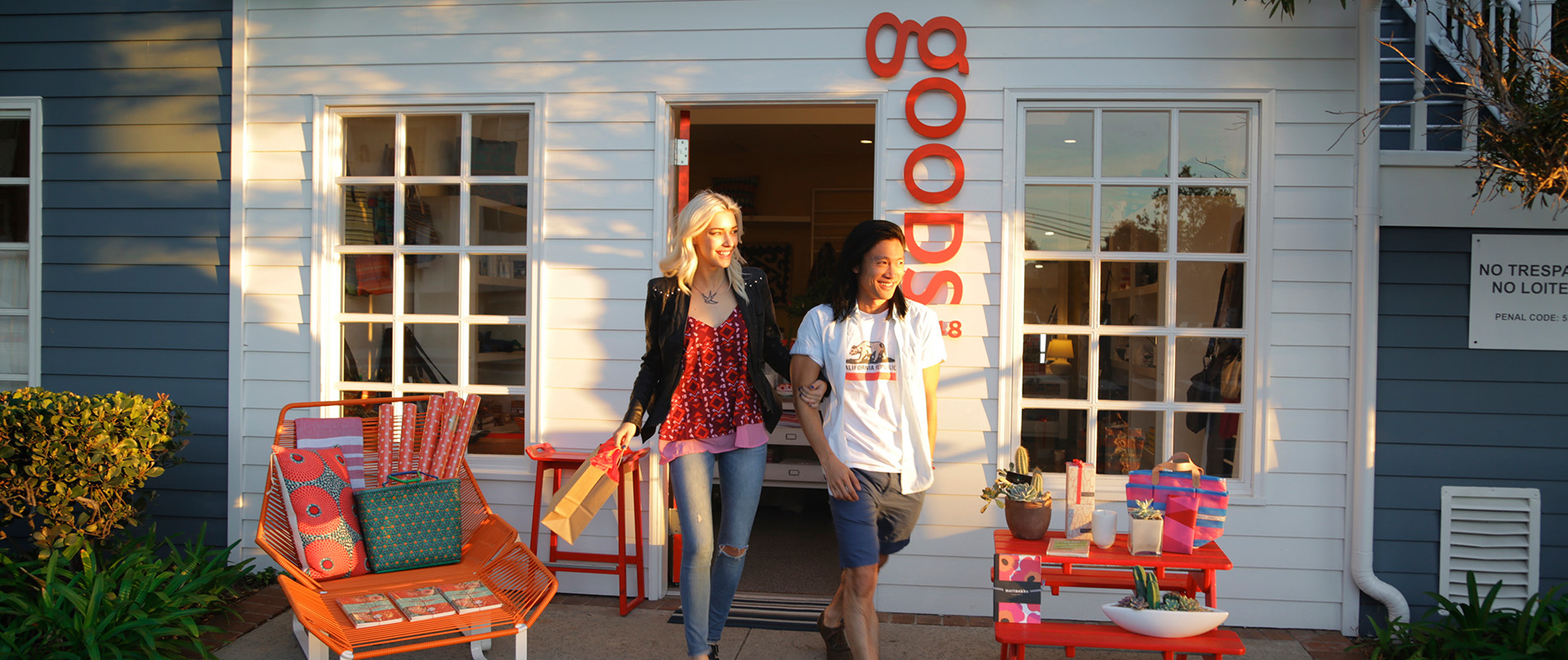 Most Loved Ways to Buy Local in Santa Monica
Updated July 26, 2022 in
Shop
Posted June 24, 2021
Have you ever wanted to get the inside scope on Santa Monica straight from the locals, like who serves up the best cup of coffee or where the local surfers get their gear? Every year, Buy Local Santa Monica – a campaign created to support local businesses to raise awareness of the benefits of choosing local first – provides a breakdown of the best in Santa Monica hotels, shopping, dining and more voted on by residents, employees and visitors.
2021 Winners
Browse a list of some of the most loved Santa Monica businesses that the locals can't live without and that you should definitely check out during your next visit! For a complete list of 2021 Most Loved businesses, click here to download the 2021 Most Loved list or check the Buy Local Santa Monica page.
Hotel/Motel for a Staycation:
Fairmont Miramar Hotel & Bungalows
Coffee Shop:
Caffe Luxxe
Bakery:
Broadway Baker
Frozen Dessert:
Dolcenero Gelato
Outdoor Patio:
Lunetta All Day
Burgers:
Father's Office Santa Monica
Vegetarian Food:
Kye's
Mexican Food:
Gilbert's El Indio Restaurant
Bar/Lounge:
The Misfit Restaurant + Bar
Ramen:
Jinya Ramen bar Santa Monica
Sushi:
Sugarfish by Sushi Nozawa
Gourmet/Wine Shop:
Andrew's Cheese Shop
Breakfast/Brunch:
Huckleberry Cafe
Happy Hour:
Fig
Yoga/Pilates Studio:
Santa Monica Yoga
Clothing Boutique:
Assistance League Thrift Shop
Jewelry Store:
Accents Jewelry
New Business:
Le Petit Chez Mimi
Independent Business:
Santa Monica Brew Works
The Most Loved Santa Monica Contest is sponsored by Downtown Santa Monica, Inc., Main Street Business Improvement Association, Montana Avenue Merchants Association, Pico Improvement Organization, Santa Monica Chamber of Commerce, Santa Monica Travel & Tourism and Santa Monica Pier Corporation in partnership with the Santa Monica Daily Press and the City of Santa Monica.