Your Santa Monica
Inspiration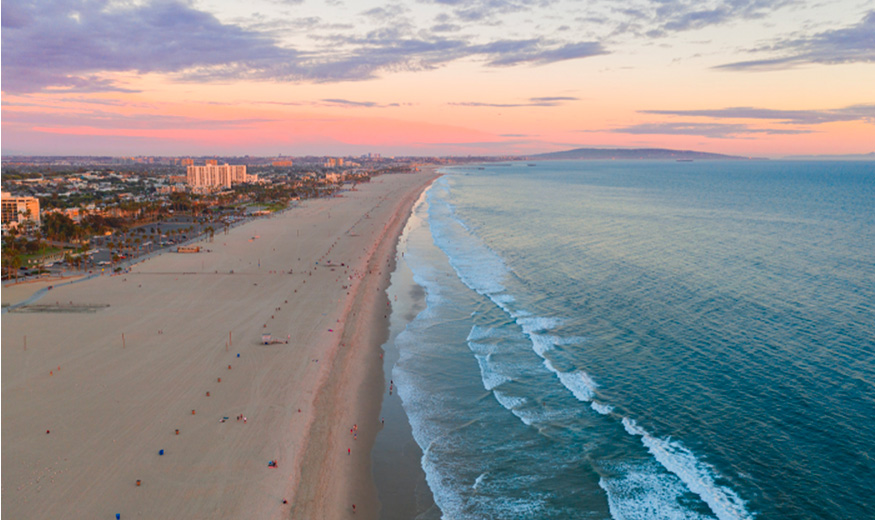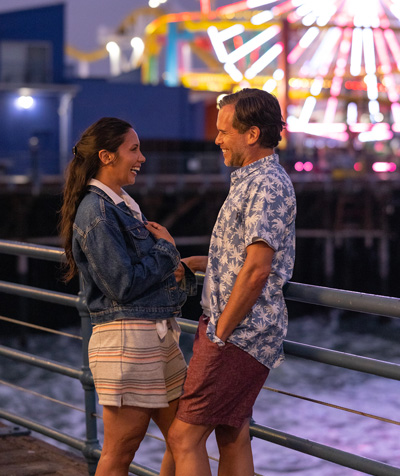 Visit Santa Monica with your style
As one of the most popular destinations on the west coast, it's no surprise that Santa Monica, CA offers many ways to visit. Find out where to go in Santa Monica, where to find your next favorite meal and how to explore this iconic playground. No matter what kind of traveler you are, there are experiences and adventures that will make your trip exactly what you want it to be.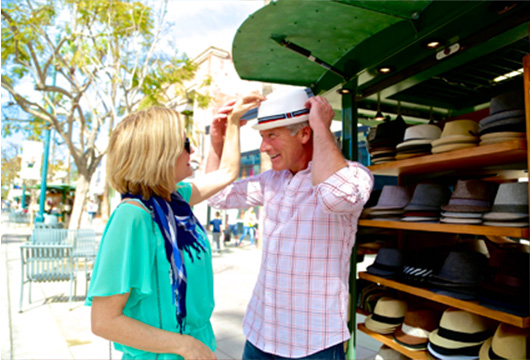 Travel safely and sustainably to help maintain Santa Monica's beauty while staying healthy with these tips.
A beachgoer's paradise and so much more
No proper seaside escape is complete without a sandy beach, and Santa Monica's brand of laid back luxury wouldn't exist without Santa Monica State Beach. The crashing waves, breathtaking views and endless recreation are just the beginning of the experience. Beyond the natural elements and fitness opportunities, there's also the iconic Santa Monica Pier with its own amusement park, equipped with the world's only solar-powered Ferris Wheel and a roller coaster.
So much of Santa Monica's culture stems from the beach and is reflected throughout the city. For a quick break from the sand and surf, the Annenberg Community Beach House and its historic swimming pool offers freshwater splashing and family-centered activities. Art appreciators find many opportunities to explore, whether in a traditional studio or the informal open-air galleries, with vibrant murals around every corner. And foodies will satiate their palate at a wide variety of restaurants from fine dining establishments to casual beachside eateries. No matter your style, you will find yourself in Santa Monica.
Experience Santa Monica's neighborhoods
You will quickly discover that Santa Monica's neighborhoods each have a look and feel that is all its own. Peruse the unique storefronts at Downtown Santa Monica and the Third Street Promenade, find your new favorite restaurant on Montana Avenue, relish a donut on Wilshire Boulevard, grab a cocktail on Main Street or spend an evening on the Santa Monica Pier. Wherever you end up, you will find an experience that will not be soon forgotten.
Blogs
More Santa Monica experiences
Explore Santa Monica with unique experiences that can only be found here.
View All Blogs