Cozy, cool & captivating stays
Stay in Santa Monica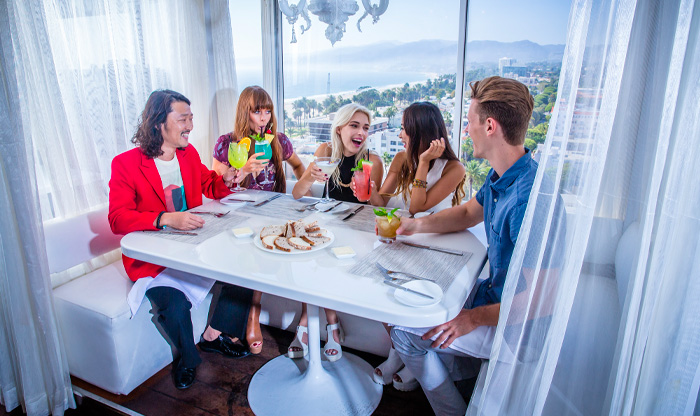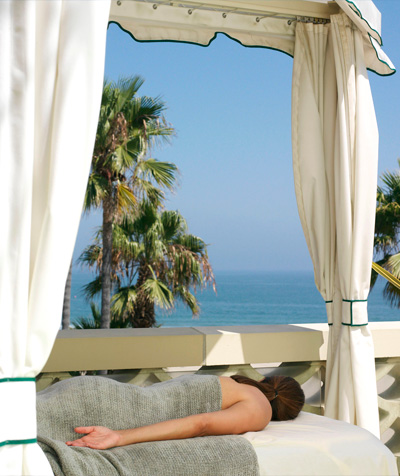 Hotels, inns and resorts
There's no shortage of lively areas and diverse communities in Los Angeles to explore when visiting the region. While the choices may seem vast, there's one choice that even locals can't argue has the best of everything in one place: Santa Monica.
We're talking gorgeous beaches. We're talking world-class shopping. We're talking quintessential California restaurants. And it's all here in Santa Monica, within walking distance.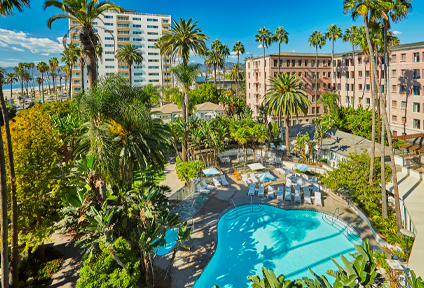 Hotels near the beach
Los Angeles' beach cities have no shortage of beachfront hotels. But none of them offer better value than the hotels in Santa Monica, California. Santa Monica's shoreline is dotted with luxury stays offering direct ocean access, plus walkability to lively restaurants and bars with great views and laid-back patios. More than half of Santa Monica's hotels are just a few blocks from the ocean. Properties like The Pierside Santa Monica, Loews Santa Monica Beach Hotel, Le Merigot Santa Monica, The Georgian Hotel, The Beacon and Shore Hotel, just to name a few, offer clear views of the Southern California coastline just steps from the action off Ocean Avenue.
Travel safely and sustainably to help maintain Santa Monica's beauty while staying healthy with these tips.
Santa Monica vs. Hollywood
While Hollywood may be known for its glitz and glam, luxury abounds at Santa Monica hotels, too–but with the added value of being close to the beach.
What makes staying in Santa Monica the best are the ocean views, local vibes and the fact that you can regularly find some of Hollywood's most elite hanging out here. Mere steps from the beach is the Fairmont Miramar Hotel & Bungalows, which has welcomed beach-loving jetsetters for more than a century and is one of the best hotels in Santa Monica, California.
When the sun goes down, the vibe turns up at The Bungalow, the Fairmont's standalone beach house bar and restaurant that's popular among locals. Also just off the beach is the Viceroy Santa Monica. Let the day go by while cozying up in the lush cabanas lining the pool, but don't miss the sunset while dining al fresco on the expansive patio.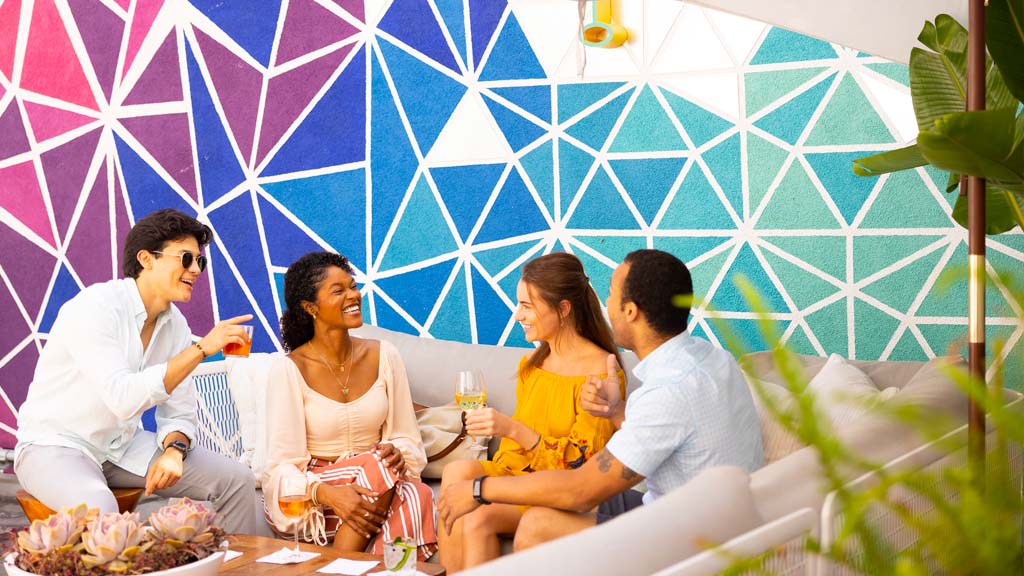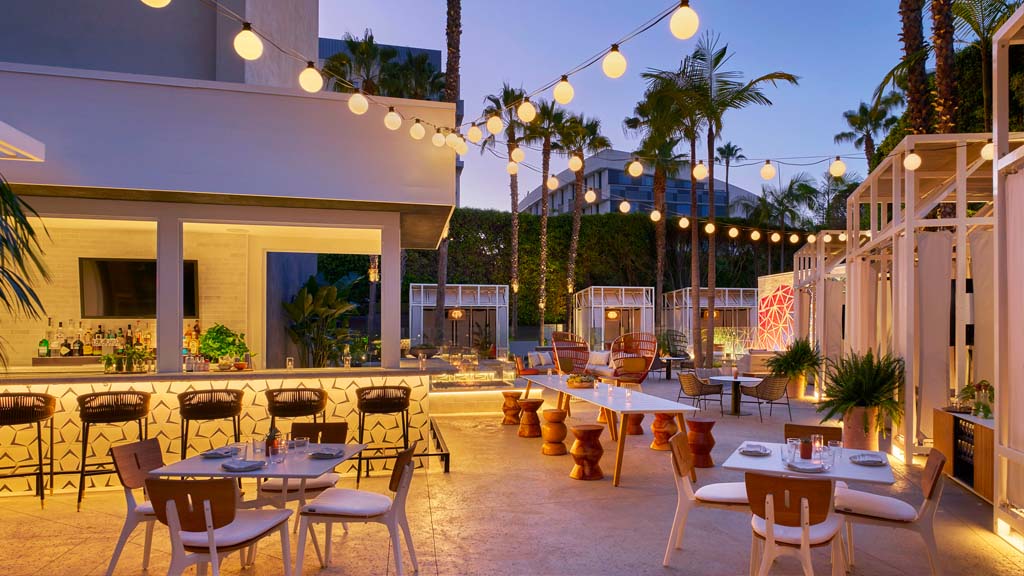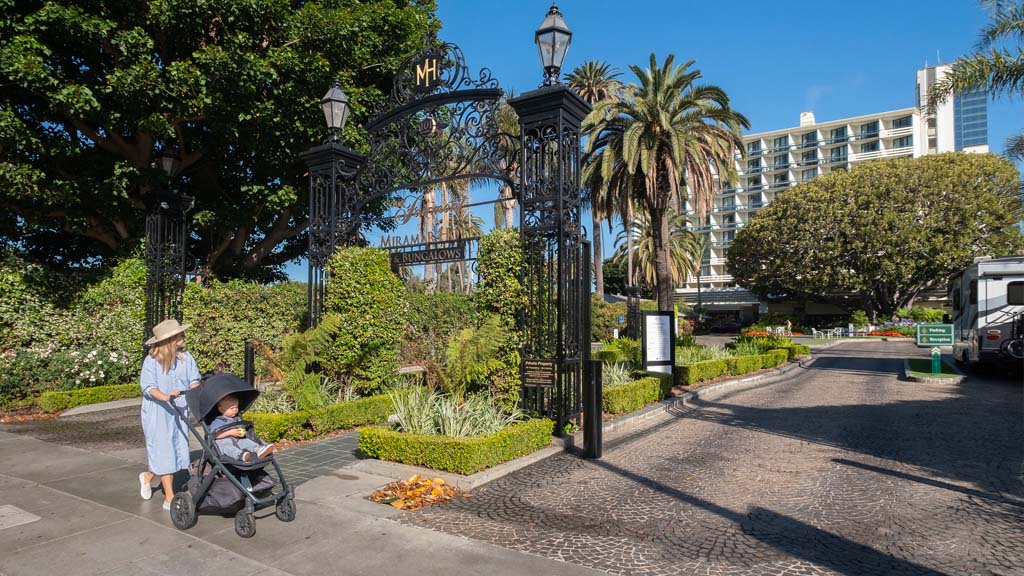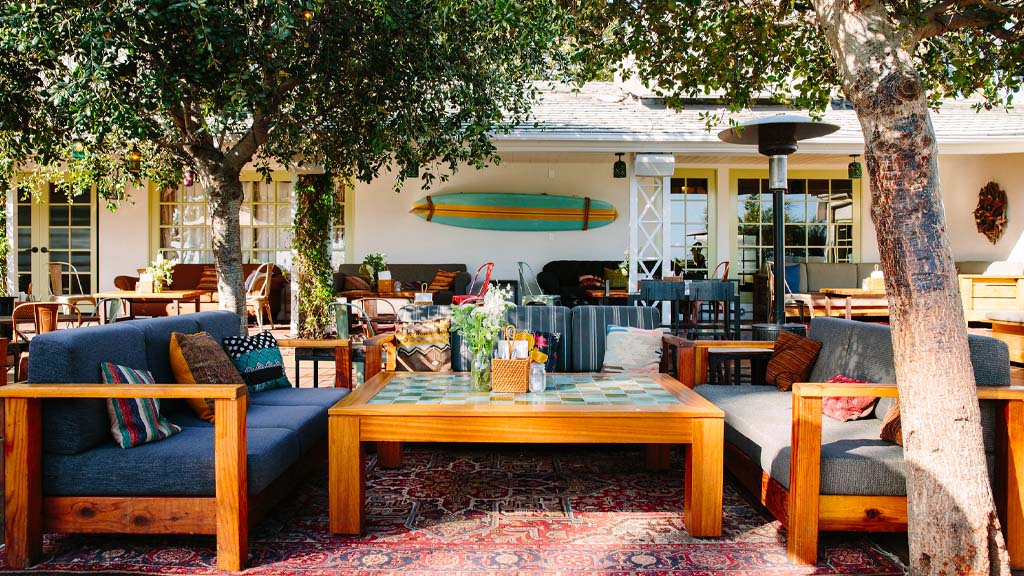 Santa Monica vs. Beverly Hills
Luxury hotels line the beach and Ocean Avenue, including Shutters on the Beach and Hotel Casa del Mar. These Santa Monica hotels couldn't be more convenient, with the beach, Santa Monica Pier and Third Street Promenade all within a short walk.
Huntley Santa Monica Beach (with its 18-story Penthouse bar and restaurant) embodies the progressive mentality that is Santa Monica with upscale rooms, modern amenities and Pacific Ocean views.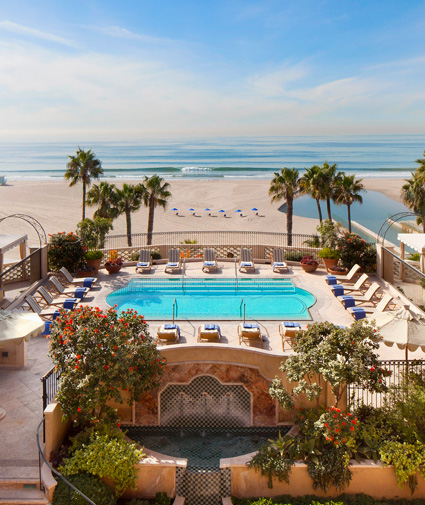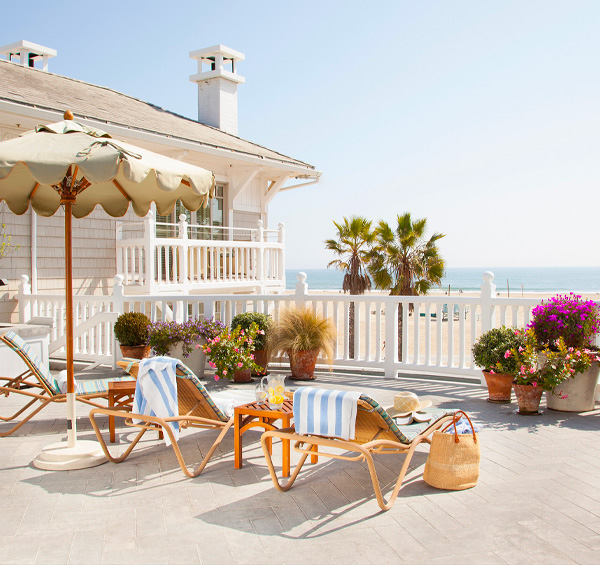 Santa Monica vs. Downtown LA
Having grown considerably over the last several years, Downtown Los Angeles (DTLA) is considered the most urban part of Los Angeles. But if you want to experience a boutique urban lodge hidden in one of Santa Monica's quiet residential neighborhoods, then look no further than the Palihouse Santa Monica.
In continuous operation since 1927, this Santa Monica hotel exudes history with its Mediterranean architecture. It's near the best of urban Santa Monica, including the Third Street Promenade and Santa Monica Farmers Market. With only 36 guest rooms, this lodging option is ideal for visitors craving style, personality and a unique traveler experience in a city setting.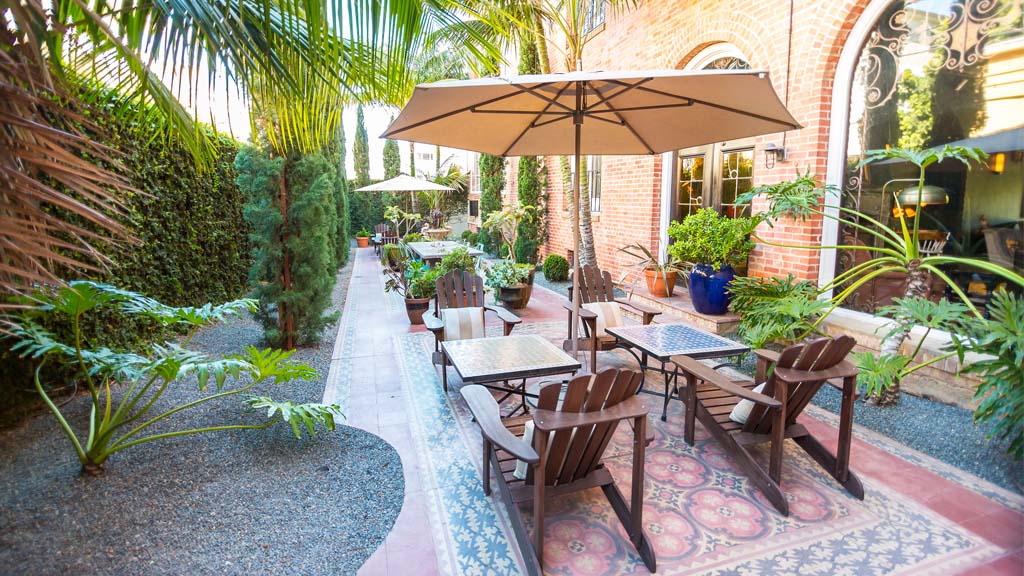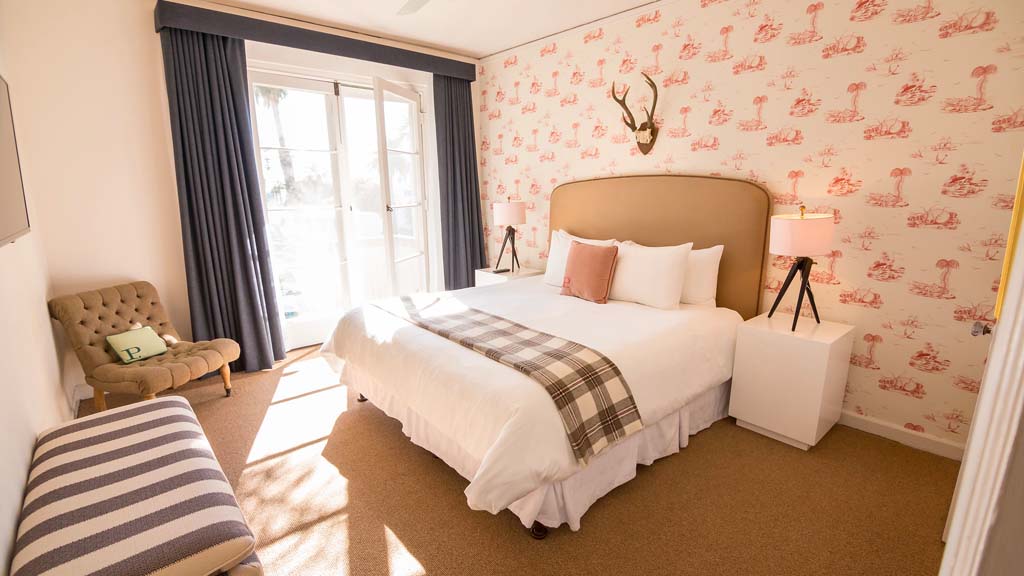 Blogs
The best local stays
Santa Monica's hotels range from luxurious to cozy and everything between. Find inspiration for the perfect launching point for your trip here.
View All Blogs