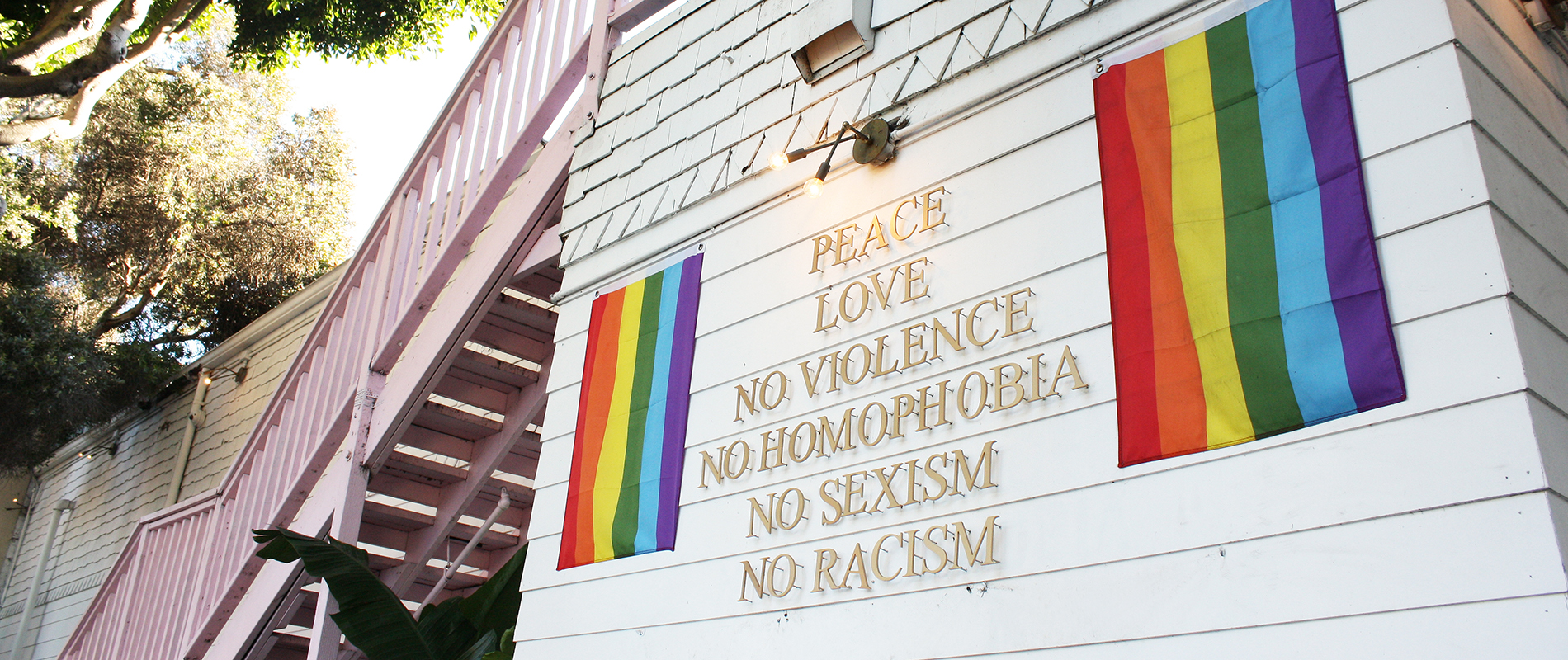 LGBTQ Hot Spots In and Around Santa Monica
Updated September 21, 2022 in
Explore
Posted February 19, 2019
Los Angeles is one of the most inclusive places in the world. And its neighboring city of Santa Monica is no exception, welcoming all religions, countries of origin, sexual orientations and genders. With LGBTQ-friendly restaurants, hotels and bars, Santa Monica is a great place to visit. Here's a guide to the best LGBTQ hot spots in and near this gorgeous, diverse city.
Highways Performance Space
If you're in search of culture, look no further than Highways Performance Space. Just steps from the 17th Street Metro Expo Line station, this alternative cultural center boasts that it "encourages radical artists from diverse communities to develop and present innovative new works." From dramas to dance to music to spoken word, the theater presents a wide variety of performances. Most of the works hail from LGBTQ artists and many have such themes.
View this post on Instagram
\
St. Monica Catholic Church
St. Monica Church on 7th Street and California Avenue is home to GLO, St. Monica's Gay and Lesbian Outreach Ministry. The group brings together LGBTQ individuals to examine their spirituality. GLO has many "meet and greets" throughout the year.
View this post on Instagram
Viceroy Santa Monica
Looking to stay at an LGBTQ-friendly hotel? Then, you should definitely check out Viceroy Santa Monica on Ocean Avenue. The hotel is associated with World Rainbow Hotels, a travel directory that curates hotels based on World Rainbow Hotels' "acceptance criteria," which includes: hotel's location, characteristics, knowledge of local gay scene, current involvement with the LGBTQ community and compliance with non-discrimination policies and same sex benefits to their staff. Added bonus: Viceroy's poolside cabanas are perfect for a relaxing day in Southern California.
View this post on Instagram
Roosterfish
Just south of Santa Monica and easily accessible by bike is Roosterfish. Having proudly served the Abbot Kinney area for nearly 40 years, this iconic gay bar calls itself a safe haven for those in the LGBTQ community. Roosterfish recently closed for a renovation, but it's now reopened and better than ever with an extensive cocktail and wine list that offers a wide range of options for any taste. With its brick walls and cozy banquet seating, you'll find a chill atmosphere at Roosterfish.
View this post on Instagram
Will Rogers State Beach
Southern California is home to some of the finest beaches in the entire world and Will Rogers State Beach – immediately north of Santa Monica – is no exception. A section of the shore by lifeguard station 18 is affectionately known as "Ginger Rogers Beach" and is considered a Los Angeles LGBTQ beach. With volleyball courts and a snack bar, it's a great spot for a fun day in the sun.
View this post on Instagram
South Santa Monica Beach
For more sun, sand and ocean breezes, head to the area of Santa Monica State Beach in front of Dorothy Green Park (where Ocean Park Blvd ends). Located near lifeguard station 26, this spot is a popular LGBTQ hangout.
View this post on Instagram
West Hollywood
While Santa Monica offers a lot of options, West Hollywood is truly the hub of all things LGBTQ in Los Angeles. Luckily, it's only a quick Lyft or Uber ride away. Santa Monica Boulevard – the main pathway through West Hollywood – is always busy, and a Monday night could easily look like a Saturday. Bars like The Abbey, Fubar and Mickey's are quintessential spots that'll make any night a ton of fun. Want a bite to eat? Check out restaurants like Hamburger Mary's (come here for drag queen bingo night on Wednesdays), Saint Felix (a great date night locale) and PUMP (as featured in Vanderpump Rules). Also, don't miss West Hollywood's annual Halloween Parade! It's an event like you've never seen.
View this post on Instagram
Los Angeles LGBT Center
Also located in West Hollywood is the Los Angeles LGBT Center, which provides important programs and services like HIV tests, transgender health programs and primary care for men and women. They also have social services that help with housing, employment and legal advice. Additionally, the Los Angeles LGBT Center has two theaters where they put on a wide array of performances. The center is accepting of all and provides an authentic and friendly safe space.
View this post on Instagram
Learn more about what makes Santa Monica an ideal area for LGBTQ travelers.