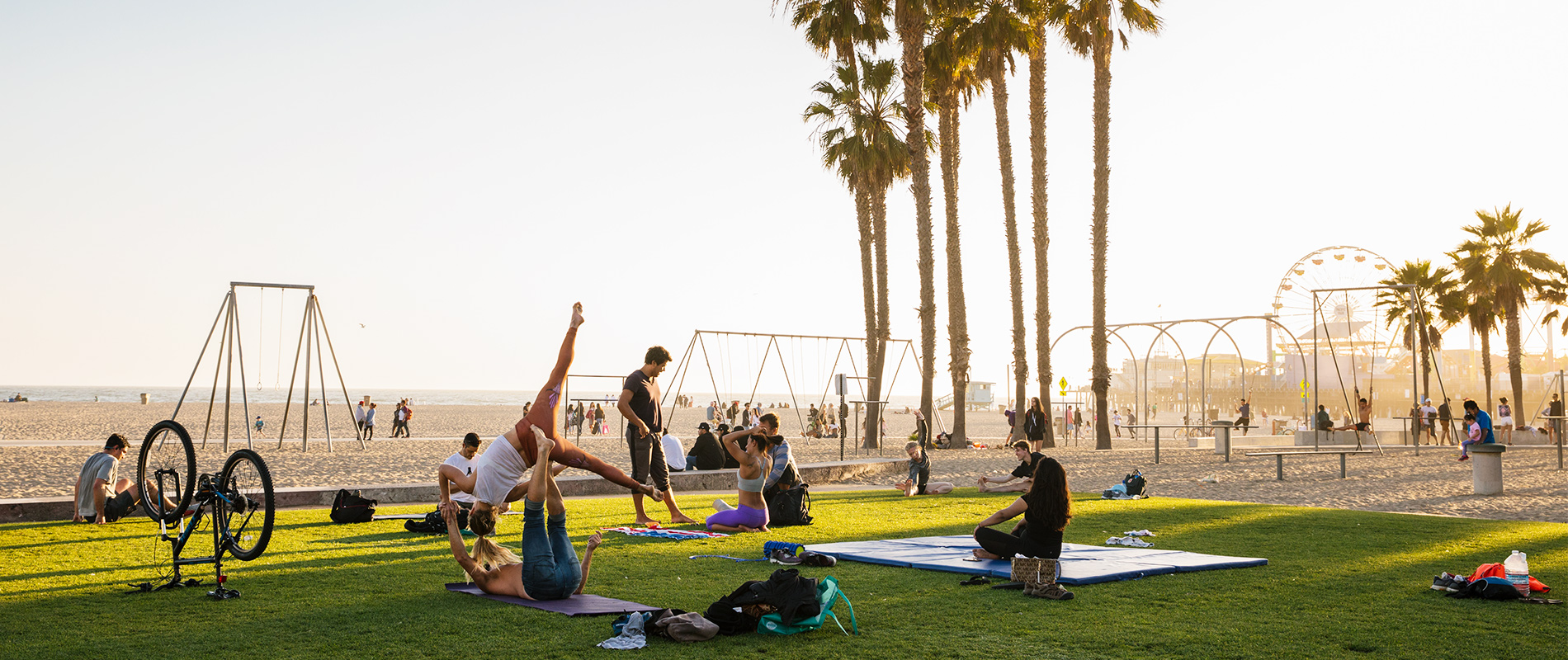 Healthy Living in Santa Monica
Updated September 21, 2022 in
Visit
Posted October 12, 2017
With its intersection of near-perfect weather, outdoor activities, and abundant locally grown food, it's no wonder Santa Monica is a hub of healthy living. Here are five health and wellness trends that got their start right here. Get ready for a feel-good boost to your healthy lifestyle.
Take a Spin
Fitness guru "Johnny G" Goldberg put Spinning on the map when he opened the first Spin Centre in Santa Monica in 1990. In subsequent decades, indoor cycling classes have proliferated around the globe, with cool new variations on the theme popping up every year. One of the freshest incarnations in Santa Monica is SoulCycle, where you'll get a full-body workout on a candlelit ride accompanied by high-energy tunes and a cardio workout to enhance your healthy lifestyle.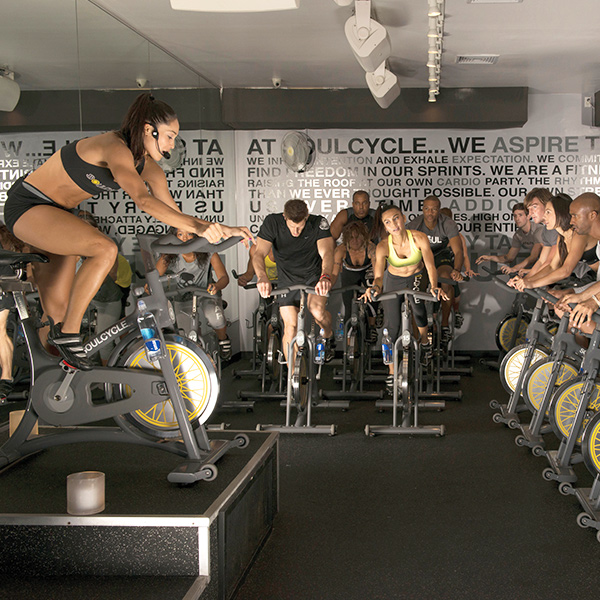 Try a new kind of Yoga

Yoga-friendly Santa Monica offers an array of fresh twists on the ancient practice, including beach yoga, hot yoga at Hot 8 Yoga, hiphop yoga at YogaHop, and the acrobatic partner workout known as acroyoga.
Get Juiced
Way back in 1983, Naked Juice, that pioneer of premium juices and smoothies, was originally marketed towel-to-towel on Santa Monica's beaches. American juice and smoothie bars now earn $2 billion a year, according to a 2015 report by market research firm IBISWorld.
There are dozens of places to grab a healthy smoothie or juice in Santa Monica. A couple providing for local juice fiends these days are Juice Crafters or Rejuice for their fix of cold-pressed green juices and smoothies.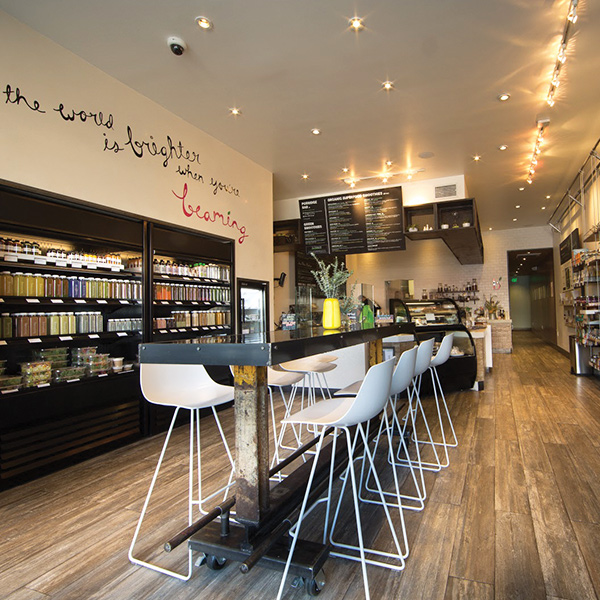 Go Paddling
In the 1920s, Santa Monica lifeguards adopted paddleboards as part of the lifesaving toolkit. The boards caught on with local beachgoers, and paddleboard races became a common sight in the waters near Santa Monica Pier. The surfing craze of the 1950s pushed paddleboarding aside until the early 2000s, when pro surfer Laird Hamilton popularized stand-up paddleboarding (SUP).
"SUP is a really amazing workout," says Christian Shubin, founder of Poseidon Paddle & Surf, which offers surfing and SUP lessons in Santa Monica and Malibu. "It's challenging, but almost anyone can do it. For beginners, we'll get them out on really wide, stable, easy boards. They might fall in a couple times, but once they get it, they're up," says Shubin. "It's really serene and meditative, like yoga on the water.
Experience even more of Santa Monica's healthy lifestyle with these additional Health & Wellness activities.