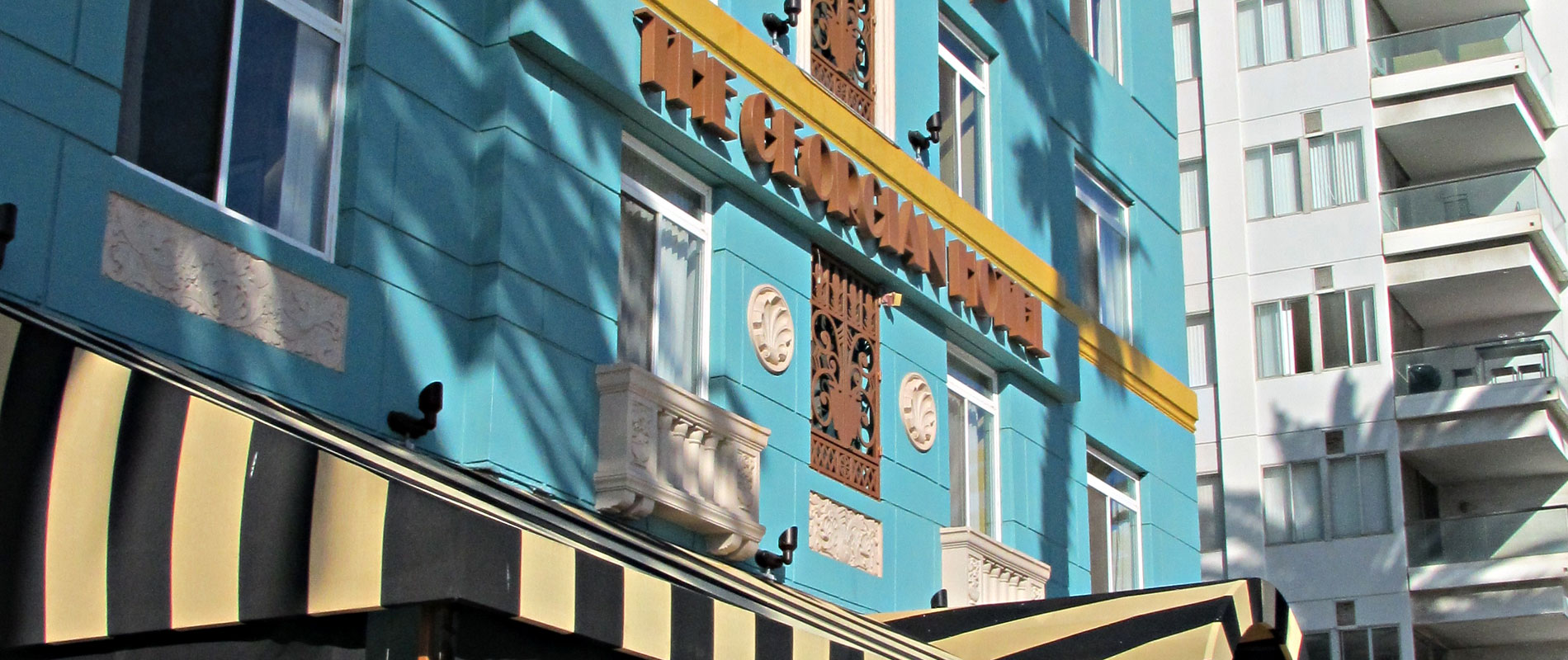 Santa Monica Noir: A Look at the City's Underground History
Updated October 19, 2020 in
Stay
Posted October 20, 2015
Raymond Chandler, the legendary writer of detective fiction, referred to Santa Monica as "Bay City" and used the sun-soaked beach town as a backdrop for hard-boiled masterpieces like 1940's Farewell, My Lovely. Chandler didn't need to search far for inspiration. Early-20th-century Santa Monica offered plenty of sordid tales, some involving its fleet of illegal floating casinos anchored in the bay. In the late '30s, the crew of one such enterprise, SS Rex, staged an eight-day standoff with local police. That infamous bit of Santa Monica history still highlights a stop on the decent-led tours of the Santa Monica Pier. Below uncover more of Santa Monica's intriguing past. By Mindy Farabee
1929: Marion Davies Estate
William Randolph Hearst built this stunner, now Annenberg Community Beach House for his mistress, silent movie actress Marion Davies. Designed as a gem of the Gold Coast and epicenter of Hollywood glamour with many lavish parities held for studio execs and stars, it has an otherworldly aura that still lingers. A 2009 New York Times article reported that an overnight security guard spied the apparition of dancing couple in the guesthouse. Don't worry, though! Any on-site ghosts are friendly, the city maintains.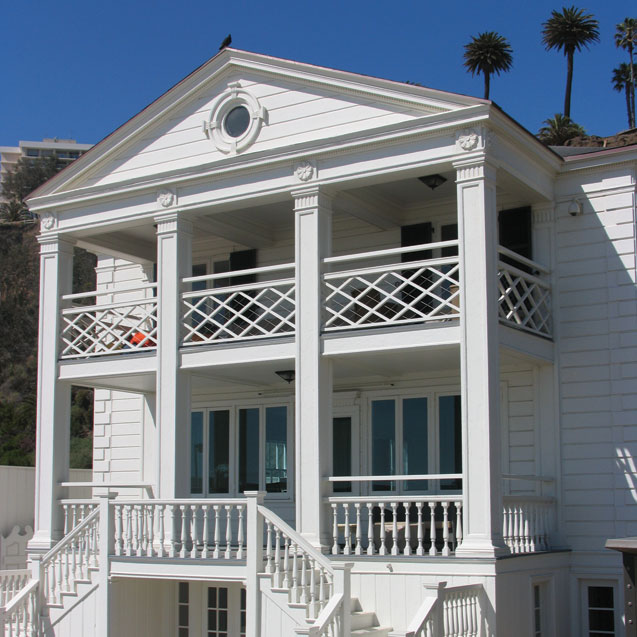 1933: Al Capone Comes to Town
During Prohibition, notorious gangsters like Al Capone and Bugsy Siegel flouted the 18th Amendment inside a lounge at The Georgian Hotel, an art deco beachfront landmarks. The one-time speakeasy is now available to host your next birthday party or event.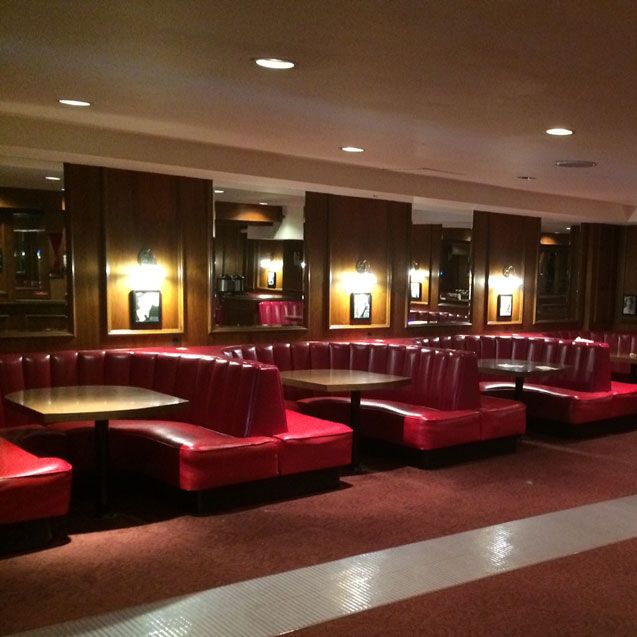 1934: Muscle Beach Opens
Just south of the Pier, the original Muscle Beach was built as a WPA project meant to attract chess players, acrobats, and other athletes. But by the '50s, the slew of toned weight lifters – including fitness guru Jack LaLanne and actors such as Kirk Douglas, among countless others – gathered here, creating such a mob of media attention and alleged illicit activities the city bull dozed the park in 1959 – only to rededicate it in 1989. Today the swings, rings, and bars set along the Pacific attract a crowd of talented athletes and acrobats.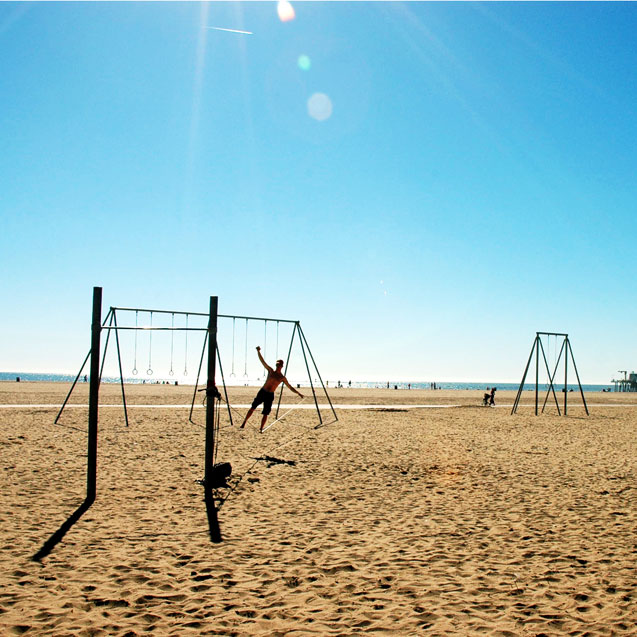 1959: Chez Jay Opens
It's always Throwback Thursday at Chez Jay – a dark, cozy bar with whimsical nautical decor known as a Hollywood favorite since the Rat Pack days. Be sure to ask about the peanut that went to the moon.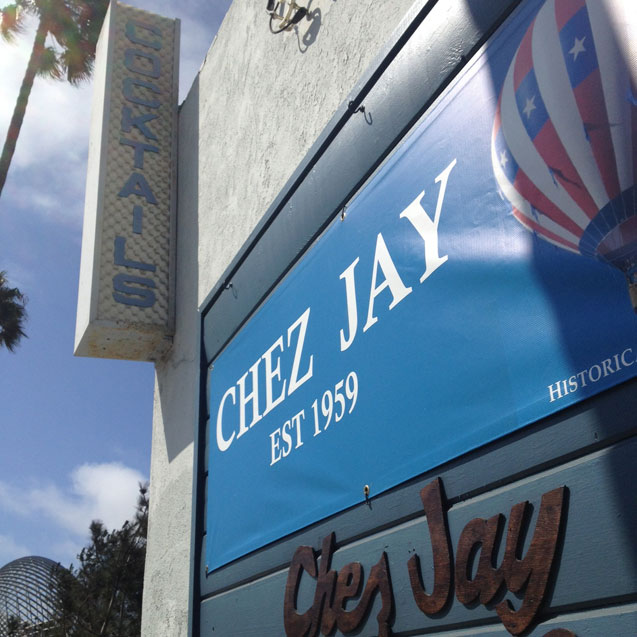 Late 1970's: The Rise of Dogtown
With Southern California gripped in an epic drought, pioneering skaters Tony Alva, Stacy Peralta, and Jay Adams snuck into the area's emptied swimming pools, inventing the extreme sport of vertical skateboarding, and later inspiring a documentary narrated by Santa Monica High School grad Sean Penn as well as 2005's Lords of Dogtown, starring Heath Ledger.