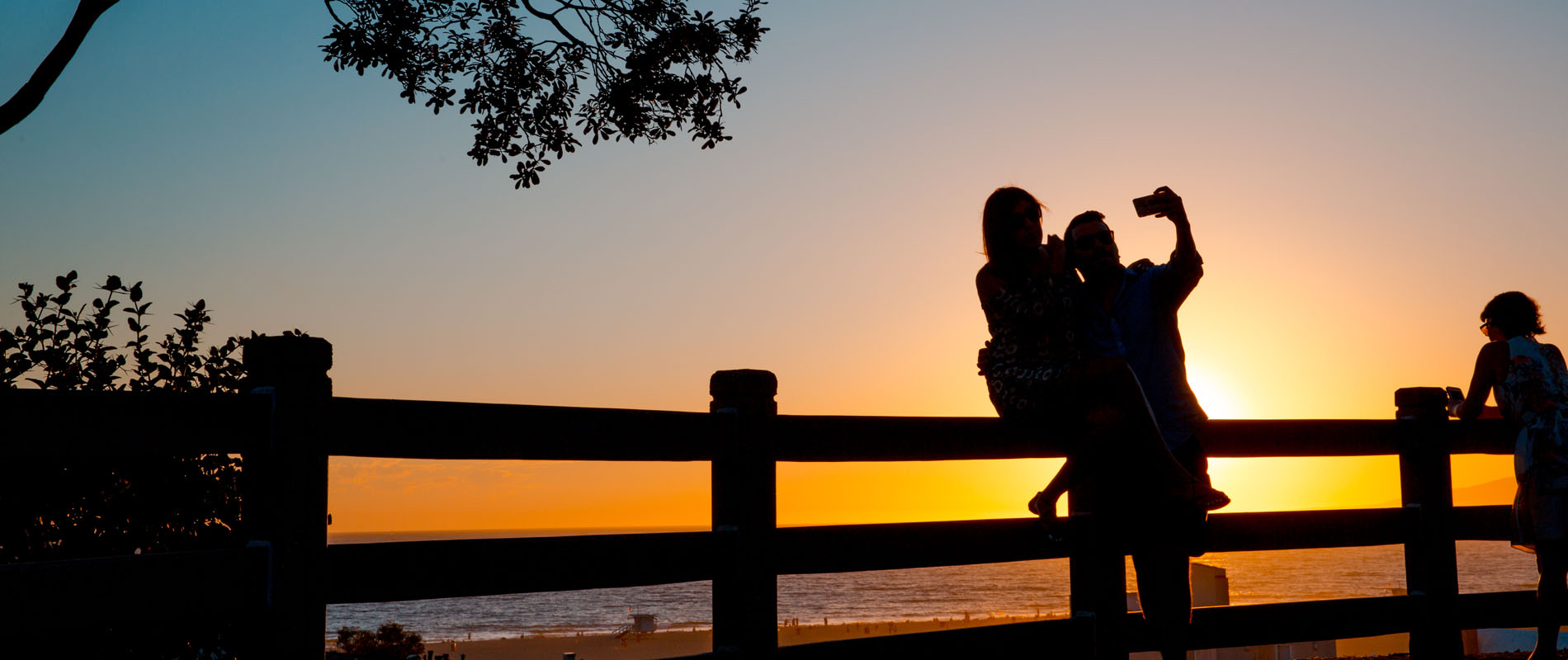 Best Santa Monica Selfie Spots, Oh Snap!
Updated February 15, 2023 in
Visit
Posted June 16, 2017
Now that snapping selfies has become widely accepted on social media, we've rounded up the best backdrops at some of the city's top hotels, providing you with the ultimate selfie to share with your fans and friends. Use these locations to upgrade your travel pics to a whole new level.
Fairmont Miramar Hotel & Bungalows
The Bungalow at Fairmont Miramar Hotel & Bungalows continues to be a coveted hot spot for locals and tourists alike. Outside, lights twinkle in the trees above, lush landscaping abounds, and a fire pit keeps guests warm on cooler nights – transporting them to breezy Baja. Inside, the main bar, game room and private dining room, complete with Mexican blankets, Moroccan tile and multiple fireplaces, offer ample opportunity for visitors to sit back, relax…and pose.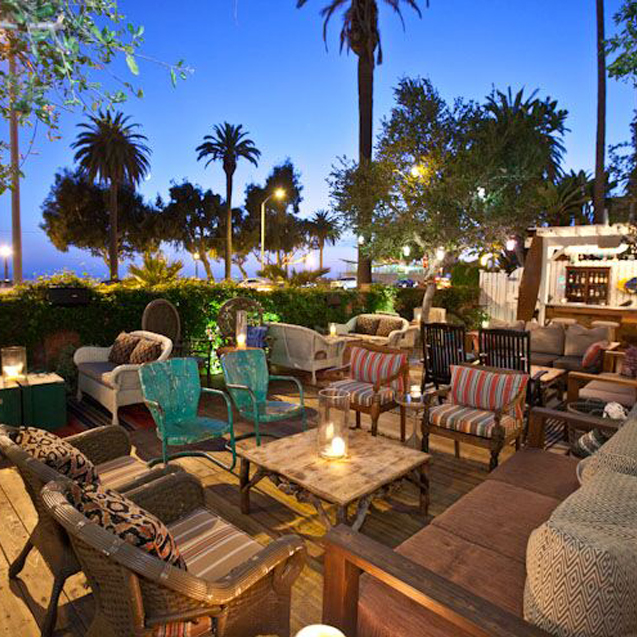 Shutters on the Beach
Save for a seat atop the Ferris wheel at Santa Monica Pier, you can't ask for a better view than from the pool deck at Shutters on the Beach. After all, they don't call it "on the Beach" for nothing. Take a dip in the cool water, relax in the jacuzzi or stretch out on a chaise while soaking in an unobstructed view of the Pacific Ocean. If it's shade you seek, pick a chair beneath an umbrella or in one for the private cabanas, which feature thick, striped fabric curtains that make for a great backdrop. When hunger strikes, head to the patio at Coast, the hotel's beachside café, for a bite.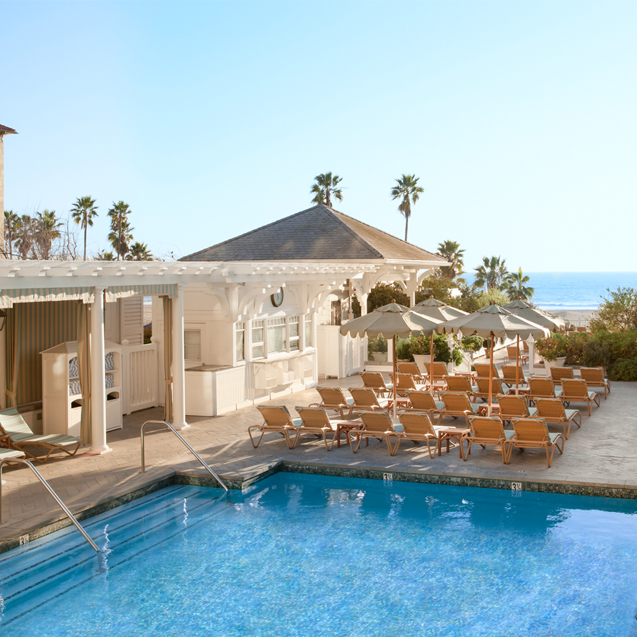 Hotel Casa Del Mar
Right next door to Shutters on the Beach sits its sister property, Hotel Casa Del Mar, a historic beachfront hotel originally built in 1926. Like Shutters, Casa offers enviable views of sea and sand from its expansive pool deck. So does Terrazza, the hotel's Mediterranean restaurant and lounge, which features nearly floor-to-ceiling windows. Watch the sunrise over breakfast or see it set over cocktails and small plates. Just be sure to have your camera ready to capture a shot sure to make your friends jealous.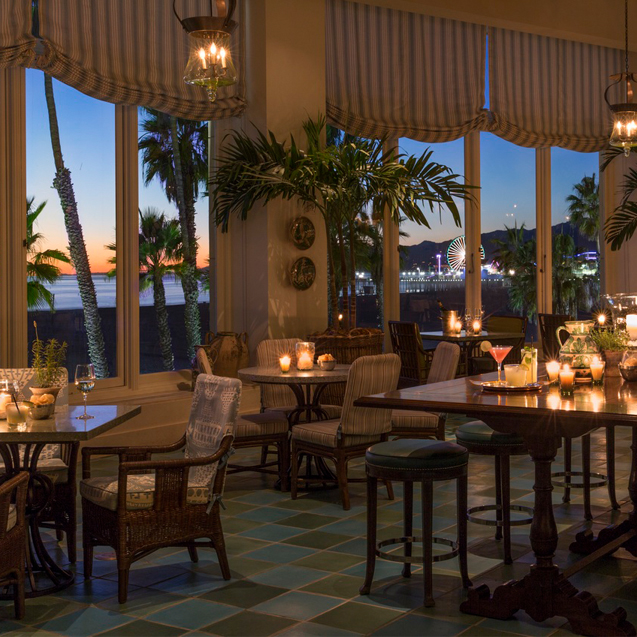 Huntley Santa Monica Beach
No other hotel in Santa Monica offers views of the Pacific from as high up as the Huntley Santa Monica Beach. Located 18 floors up is the hotel's sexy bar and restaurant, The Penthouse. Sheer white curtains give the space an ethereal, almost heavenly vibe, and are typically pulled back to showcase the panoramic views. Cabana-style dining and open-air enclaves contribute to the dramatic atmosphere, but the craft cocktails and California cuisine are equally artful, so you may find yourself stopping to photograph the food too.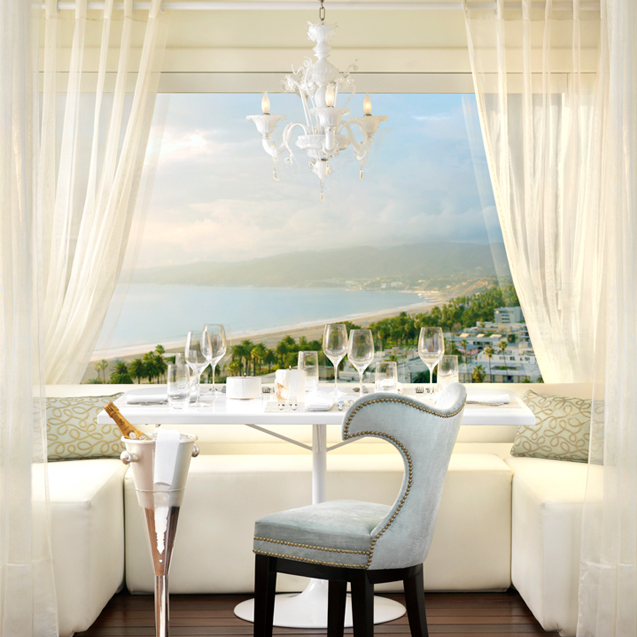 Palihouse Santa Monica
The Moorish-influenced Mediterranean Revival architecture on display at Palihouse Santa Monica lends itself to selfies of another kind. The 38-room boutique hotel's dark lobby and bar are ideal for a romantic rendezvous and photos of you and your partner. The property formerly known as The Embassy Hotel Apartments has been in continuous operation since 1927 and was designated a Santa Monica Historic Landmark in 2001.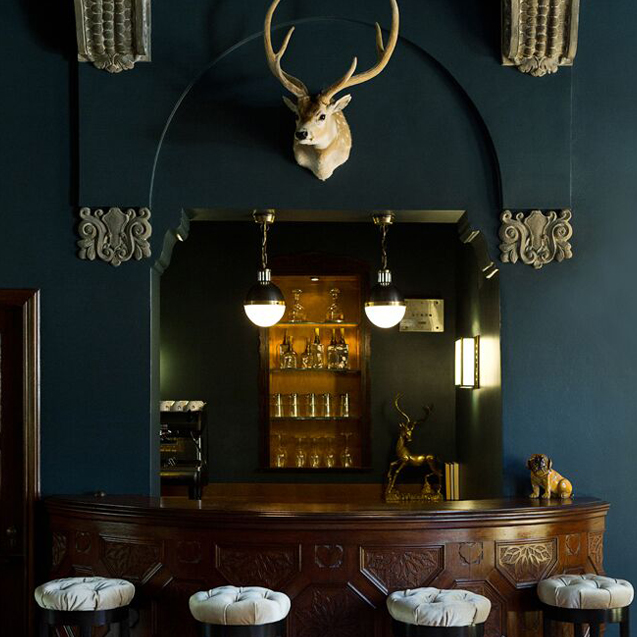 Viceroy Santa Monica
The combination of acclaimed designer Kelly Wearstler's décor makes Viceroy Santa Monica a super chic spot for a selfie. The bright yellow library, complete with zigzagged bookshelves, the sleek lobby with its green tufted chairs, and the modern restaurant Cast stand out among the interior spaces. Outside, swaying palm trees, chaise longues and luxe cabanas surround the two plunge pools, inviting guests to escape – and snap a selfie, or ten. And don't forget the artfully arranged collection of white plates along one exterior wall as another potential backdrop.