Local Black-Owned Businesses to Visit During Black Business Month
Updated September 13, 2023 in
Visit
Posted August 16, 2023
Black Business Month, celebrated in August, is a significant time to acknowledge and honor the valuable contributions of black-owned businesses. While Santa Monica takes pride in recognizing and appreciating these businesses year-round, August offers a special opportunity to show extra gratitude for their essential role in promoting diversity and equality. Celebrate this month-long event by supporting these businesses and read below to see the incredible impact these visionary businesses have made on our community and beyond.
Wellness
Gloveworx is a state-of-the-art boxing studio and athletic performance facility owned by Leyon Azubuike, a former US Nationals Heavyweight competitor. The gym offers three types of classes: large group, small group and one-on-one, all of which combine boxing training with strength and conditioning. The studio's coaches range from Olympic medalists to boxing champions, bringing a diverse set of skills to create an empowering environment for everyone to reach and exceed their fitness goals.
Inspired Method is led by Jared Rodriguez and his 4-pillar training system that identifies obstacles holding individuals back, helps clarify one's goals and defines the reason for wanting to achieve these goals. The outdoor fitness bootcamp offers three premier programs: Inspired Bootcamp, 2-Pillar Challenge and Kinstretch, promoting an abundant life through fitness.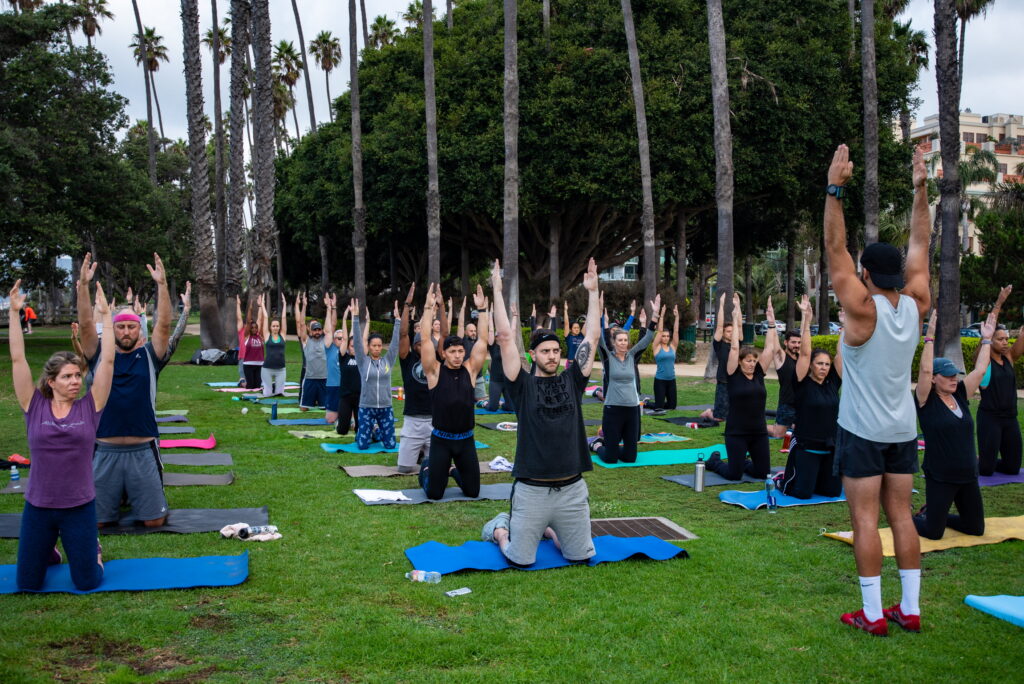 From traditional martial arts to contemporary MMA styles, King's Celebrity ATA Martial Arts is the ultimate training ground for people of any age, at any fitness level. The owner, Master Victor King, is a 6th degree black belt who dreamed of creating an enjoyable environment for students to improve their fitness while building confidence that can be carried into their everyday lives. The studio has a strong focus on personal development and aims to teach confidence, leadership and fitness skills that can only be taught through martial arts.
Isabelle Barros created Tangana Wellness in 2020 to provide valuable and unique wellness gifts for any occasion. Natural and organic single-origin ingredients are used to create fair trade teas, plant-based superfoods, spices, skincare products and more. Tangana Wellness not only promotes physical well-being but also encourages individuals to embrace self-care as an important part of their lives.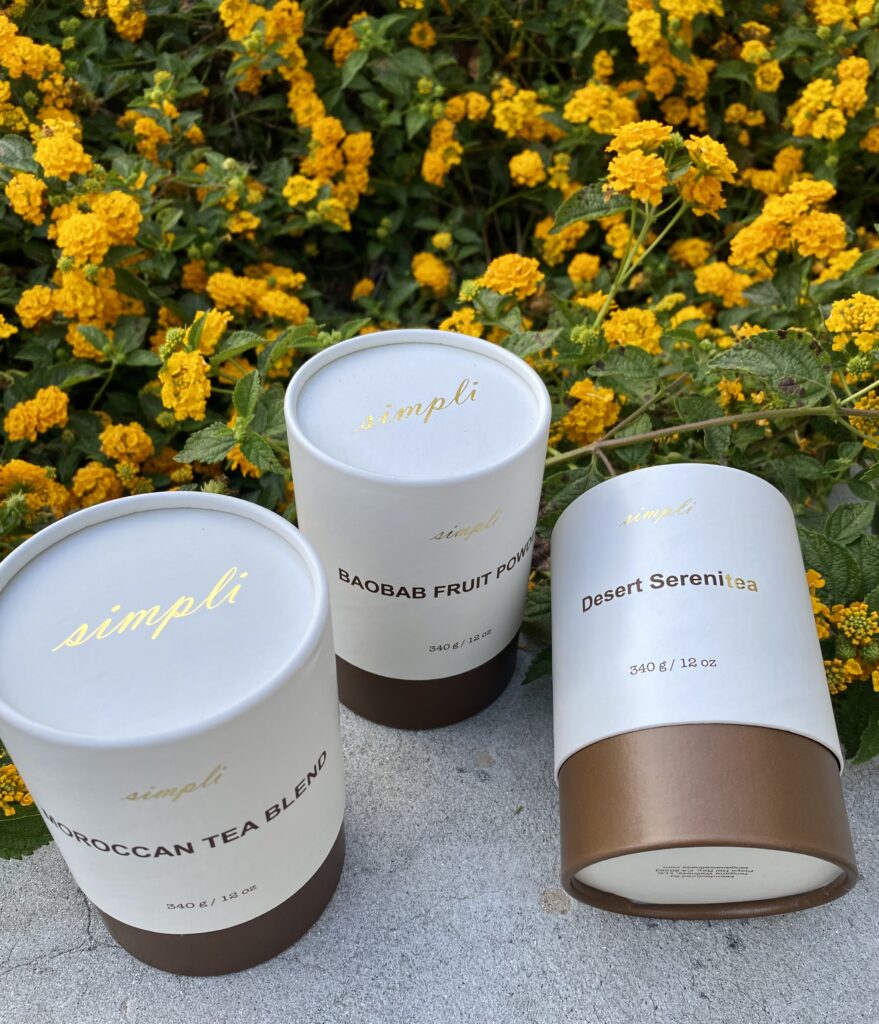 Beauty
Quality haircuts provided by the owner, Xavier Banister, and other talented barbers. The full-service barbershop specializes in black hair and offers a variety of services for everyone.
Owner and CEO, Karlene, started Lashing All Over The City to develop her talents as a beauty professional. The business provides premium quality strip lashes, beauty products and professional lash training that empower women with new skills and boosted confidence. The professional eyelash extension services include: Klassic, Hybrid and Volume.
Retail & Activities
Affirmation Effect is a small, husband and wife-owned business founded in 2014 by Allister and Denise Hill. Find high-quality inspirational apparel, accessories, and candles that promote positive affirmations of love, beauty and faith. This business spreads uplifting messages while contributing to a culture of positivity and self-love.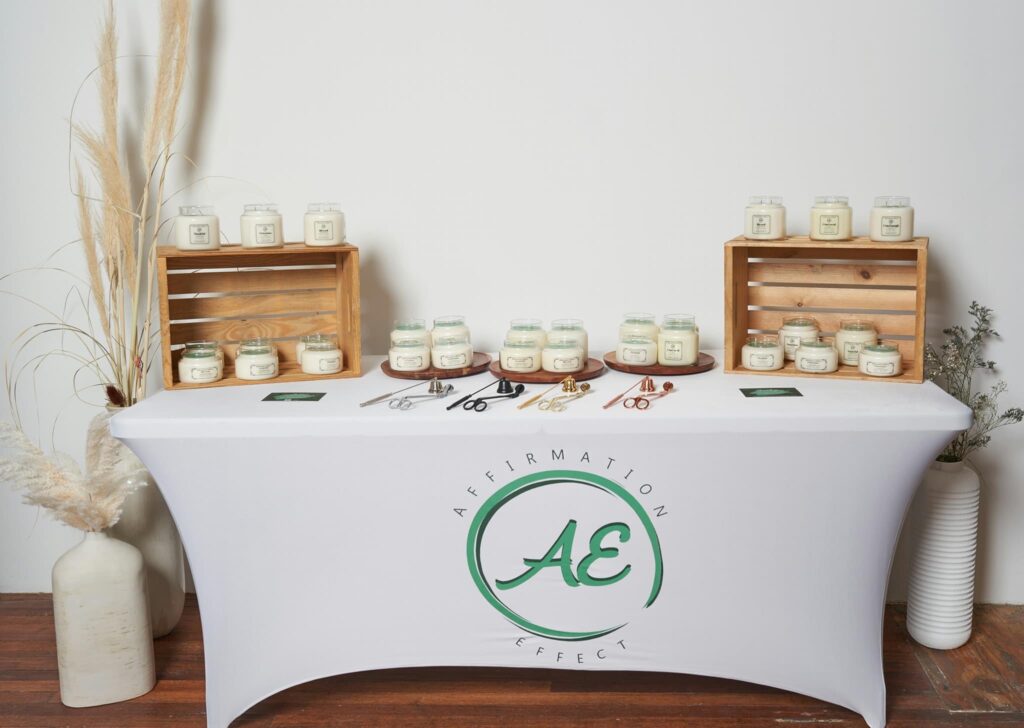 Owner Robbie Jones has been hosting historical tours about the Black experience in Santa Monica for over 30 years. These tours offer an insightful and educational activity for visitors and locals alike.
Culinary
Berbere serves only the highest quality vegan ingredients with an Ethiopian twist. Owners Tezeta "Tete" Alemayehu and partner Tsega-Ab "Bicko" Fenta ("T&T") seek to inspire the community to live healthier lives and do so through their delicious Ethiopian fare. Natural light streams across the restaurant's two floors, providing a warm and inviting ambiance.
Cafe Ruisseau is a black-owned family business established by Edward Ackah-Miezah. Their menu offers a large selection of drinks, treats, sandwiches, wraps, salads and more. Cafe Ruisseau is passionate about coffee, culture and community, aiming to be a place where people can connect.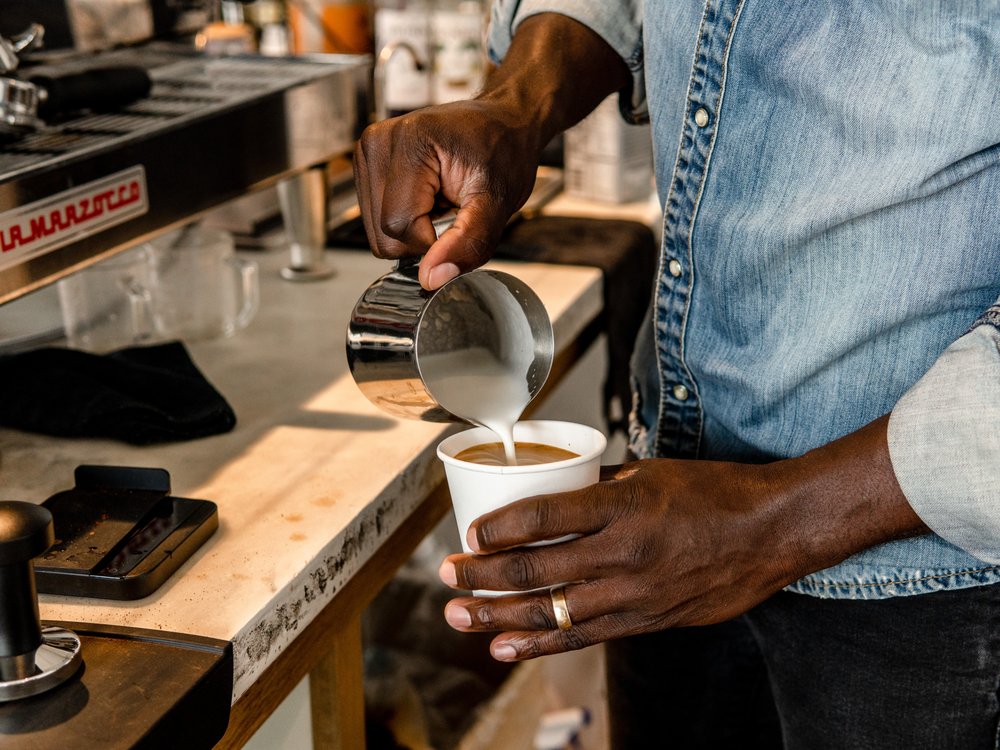 Jimmy and Logan Williams, the father-son duo, well known for their nursery and custom gardens, offer over 1,000 varieties of rare and heirloom edible plants every Wednesday and Saturday at Santa Monica's Farmers Market. Fixtures at the market, Jimmy and Logan are committed to providing fresh plants and vegetable seedlings, as well as advice to patrons.

Check out more black-owned businesses on the City of Santa Monica's website and join us in building a thriving community!