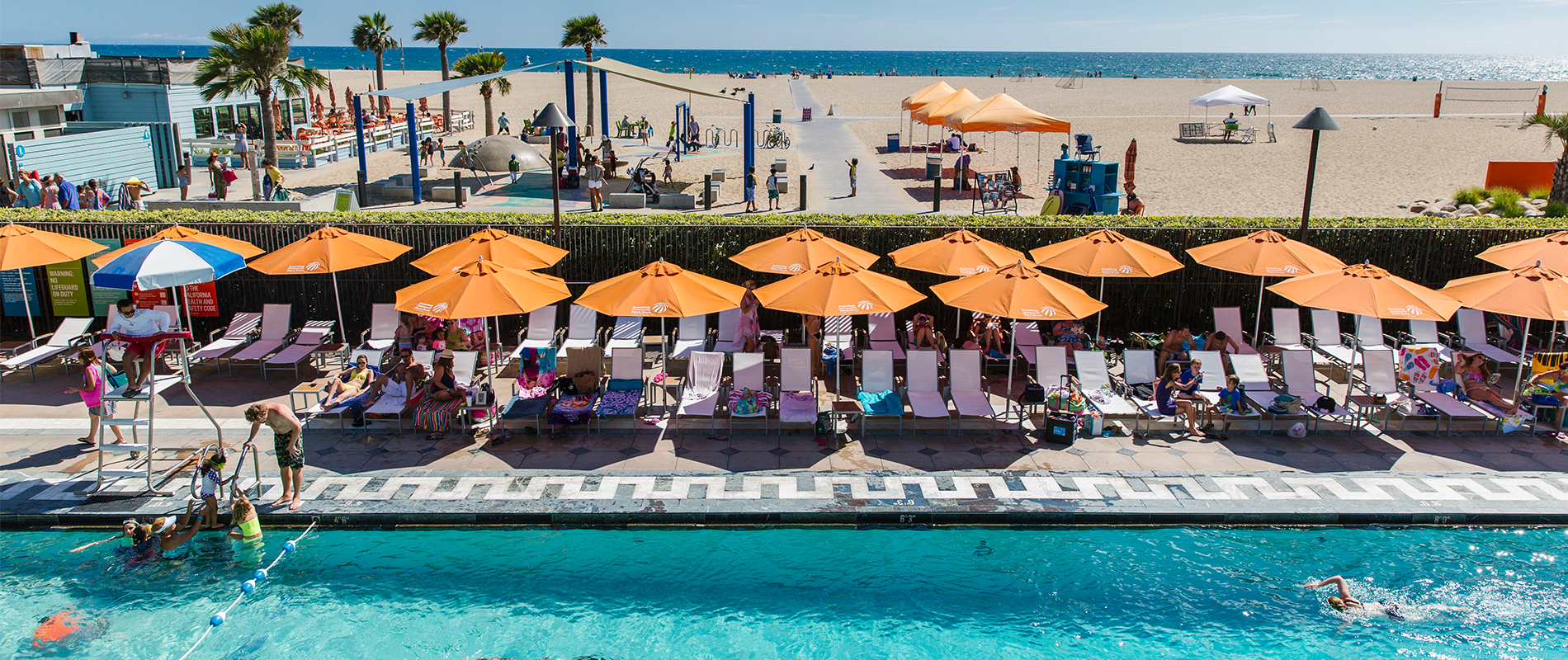 Three Days of Family Fun in Santa Monica
Updated December 21, 2022 in
Visit
Posted August 2, 2019
Planning a family break in Santa Monica? Whether you're looking to explore the bustling pier, with its amusement rides and family-friendly restaurants, or are heading to the beach for cycling, swimming, paddle-boarding and more; Santa Monica is a dream destination for all ages.
From play areas and splash pads for the little ones, to surf lessons and bike trails for older kids, this Southern California city has every aspect of your family vacation covered. Follow our three-day guide and make the most of your time in the destination.
Day One of Family Fun
Morning
Where better to start your stay in Santa Monica than by heading down to the historic Santa Monica Pier. Explore Pacific Park – including its rides, games and solar-powered Ferris wheel – filled with delights for the young or young-at-heart. Then, stop by the Heal the Bay Aquarium, where the whole family can get up close and personal with the marine life of the Pacific Ocean.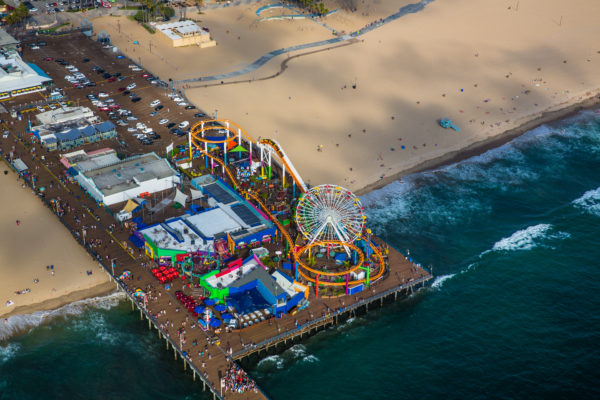 Afternoon
Now that you've worked up an appetite, why not grab a bite at The Albright – also located right on the Santa Monica Pier. This family-run restaurant serves up delicious, locally-sourced seafood, with everything from Clam Chowder to Paella.
Refreshed and recharged from a delicious lunch, it's time to get some exercise — and let the kids burn off some energy — on the Marvin Braude Bike Trail. Rent bikes and spend a relaxing afternoon taking in the incredible views of the Pacific on two wheels. Don't forget – children under 18 must wear a helmet!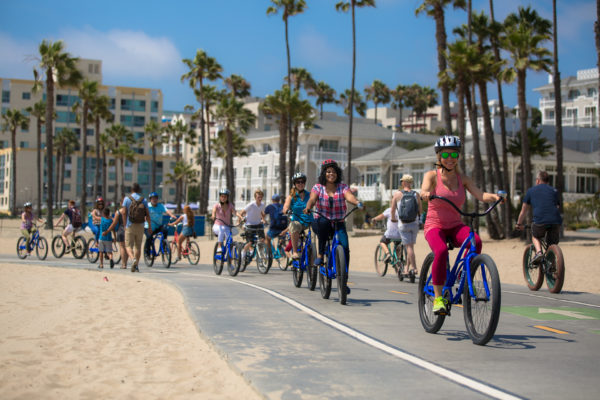 Evening
After an active day of family-fun, treat the whole family to dinner at Blue Plate Taco. This popular restaurant has a great atmosphere and mouth watering Mexican dishes. If you can, grab a table outside to people-watch and take in the sights of Ocean Avenue. If you have room for dessert, you'll find chocolate heaven and cheesecake galore at Sweet Lady Jane — with something to satisfy every sweet tooth.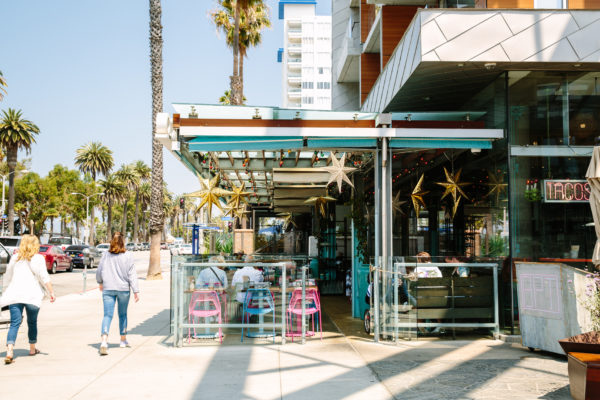 Day Two of Family Fun
Morning
It's your second day and time to sample the delights of Santa Monica State Beach. Younger children will love the play area and splash pad at the North Beach Playground; teens might prefer to book a paddleboard lesson; while mom and dad can take advantage of the lounge chairs and beach butler service available from Perry's Café and Beach Rentals.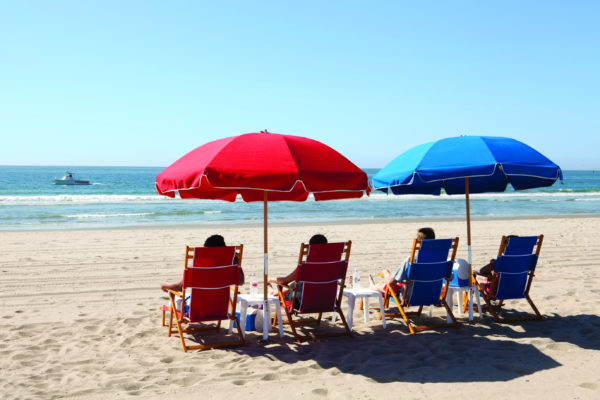 Afternoon
For lunch, look no further than family-favorite and Santa Monica staple, Big Dean's Oceanfront Cafe. Here, you can bite into one of its world-famous burgers — or grab a sandwich, salad or hot dog to set you up for your artsy afternoon excursion.
Wander down 14th Street in the afternoon until you hit Paint:Lab. The whole family can play Picasso and perfect their painting skills at this drop-in studio. All materials are provided, and you can just stop by or sign up for a class.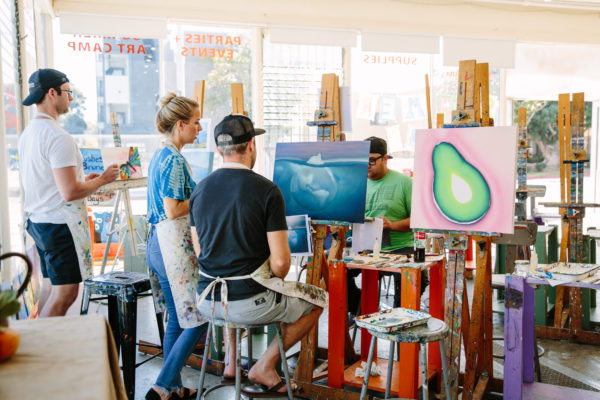 Evening
As the sun sets, take the kids to Cayton Children's Museum, inside Santa Monica Place and open until 7pm, where they can be immersed in a world that they can learn and play. Afterwards step outside the museum and you will find an array of exciting eateries at Santa Monica Place. Whether it's to browse the designer shops or have dinner at an incredible restaurant, older kids and teens will love this stylish spot.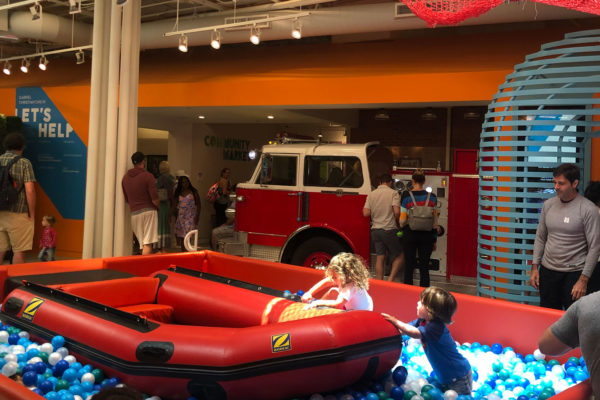 Day Three of Family Fun
Morning
It's your last day, and whether you want to take a dip in the incredible outdoor pool, try a yoga class, or enjoy a game of beach volleyball; active families will love spending a morning at the historic Annenberg Community Beach House. Packed with activities to keep the little ones busy while you chill out on the beach and take in the great views — it's the perfect place to enjoy Santa Monica beach life.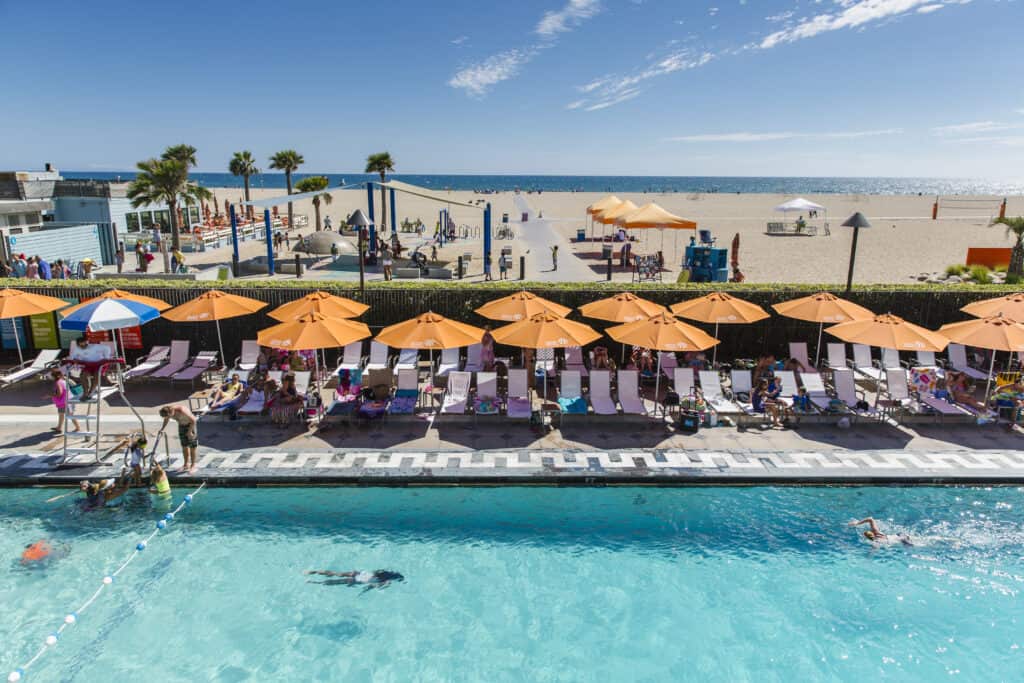 Afternoon
Come lunchtime, there's no need to leave your perfect seaside spot thanks to onsite eatery Back on the Beach Cafe. From delicious brunch staples to lunchtime burgers and salads, kick back with a cold beer at one of its umbrella-covered tables right on the sand.
When you're all beached out, head east to Santa Monica's Ocean Park Boulevard/Santa Monica Airport Area neighborhood and check out the Museum of Flying — whose friendly staff and hands-on exhibits make this a perfect stop with little ones in tow. Don't miss the flight simulator it's a unique experience for the entire family!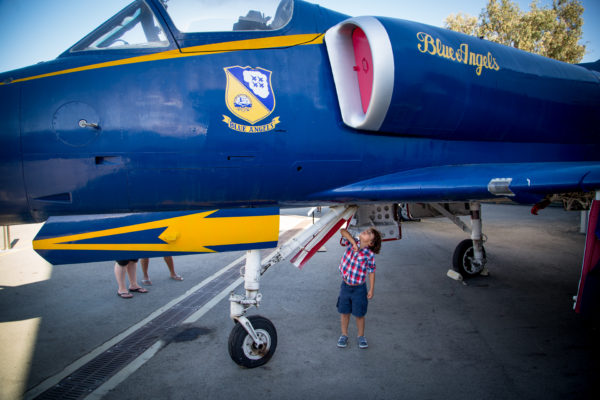 Evening
For your final dinner, get the whole family well-fed at Stella Barra Pizzeria — one of the highest rated pizza joints in Santa Monica. With over a dozen artisan pizzas to choose from, even the fussiest family members will find something here.
Looking for the perfect place to base your family? Discover Santa Monica's Family-Friendly Hotels.