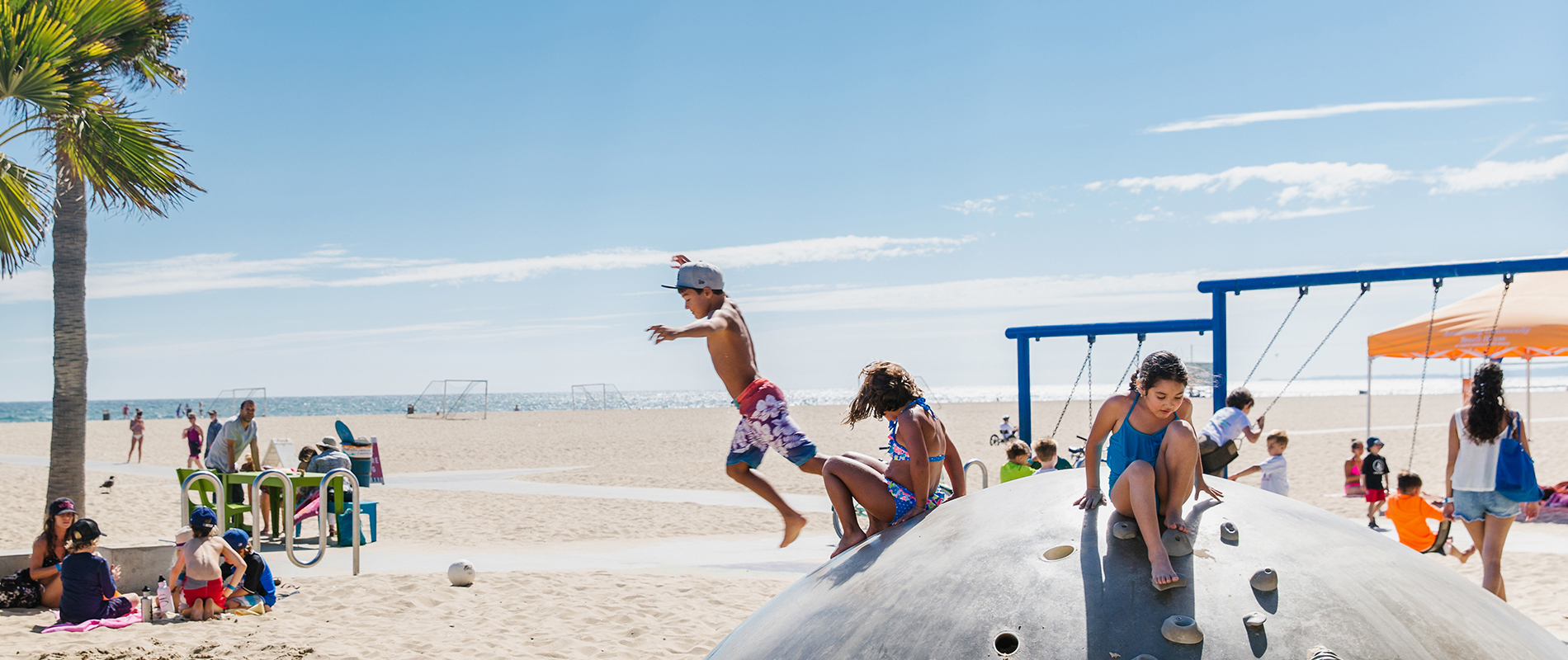 Santa Monica Activities Both Kids and Adults Will Love
Updated July 25, 2022 in
Visit
Posted May 17, 2017
With its sandy beaches and clean outdoor spaces, Santa Monica is an ideal place to visit, offering a wide variety of family and kid activities. Add to that one of the country's most-loved piers, amusement park rides, and unique museums, and you are sure to find a number of things to do with kids that adults will love too!
Santa Monica Pier
The iconic, century-old Santa Monica Pier, perched on the edge of the Pacific Ocean, is an essential first stop for visitors of any age. Take a spin on the solar-powered Ferris wheel and ride the historic carousel, then try something daring at the trapeze school. Afterward, marvel at underwater life at the Santa Monica Pier Aquarium and recharge with a bite to eat at one of the pier's many eateries, from mouthwatering American fare at Pier Burger, to sweet treats at the classic soda fountain Soda Jerks.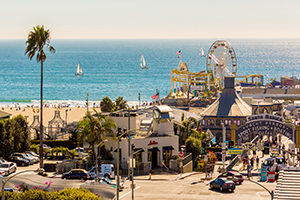 Annenberg Community Beach House
When it comes to beautiful beaches, you are spoiled for choice in Santa Monica, but Annenberg Community Beach House might be one of the best family-friendly spots around. Smaller children can dash through geysers of water shooting from the ground at the splash pad while older children can take a dip in the outdoor pool (open throughout summer) or join in with a game of beach volleyball, tennis or soccer. Adults have the option of taking a yoga class or simply soaking up the sun on the deck.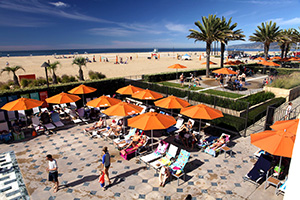 Museum of Flying
Nurture your little ones' flight ambitions with a visit to this hidden gem museum close to Santa Monica Airport. At the Museum of Flying, parents can discover the history of the airport and explore artifacts related to the Douglas Aircraft Company while younger visitors pitch, roll and thrill on the Maxflight full-motion simulator. Afterward, check out the planes on display, then watch a short film about the history of flight in the screening room.
Third Street Promenade
Head downtown to the three car-free blocks of Third Street Promenade. Stroll the streets to the sounds of street musicians, admire the antics of street performers and marvel at the giant dinosaur fountains. If there is time for shopping, check out the big-name brands on the main promenade and specialty boutiques on the surrounding streets. On Wednesday and Saturdays, don't leave without savoring fresh produce and snacks from the
Downtown Santa Monica Farmers Market.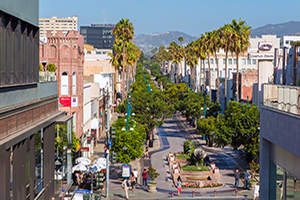 Tongva Park
Santa Monica has over 20 parks throughout the city. Round out a fun-packed day with a visit to the six-acre urban oasis that is Tongva Park. Kids can run through the splash pad, tackle the climbing structures and slip down the slides while adults admire the plant-filled gardens and take a well-earned breather on a park bench. Everyone is sure to feel a sense of serenity here at this park just steps from the beach and Santa Monica Pier.