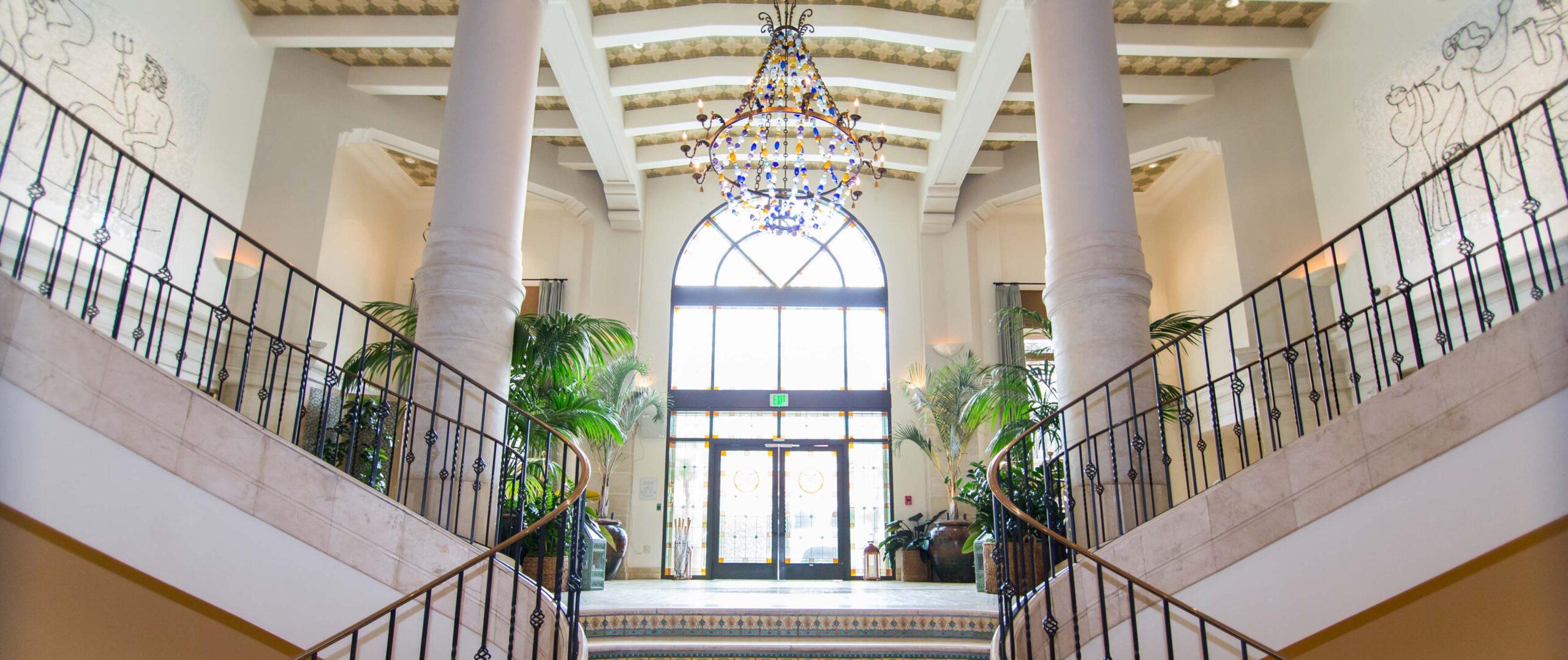 A Guide to Santa Monica's Laid-back Luxury
Updated January 17, 2023 in
Visit
Posted July 9, 2019
Santa Monica is Los Angeles' beach city – a charming seaside town with all of the culture, events and urban amenities of a bustling metropolis. The blend of Santa Monica's natural beauty, award-winning dining and famed shopping options, all on one of California's most iconic stretches of shoreline, offers a truly laidback luxury experience. Find out how you can get a taste of the high life with our luxury travel experience recommendations.
Luxury Activities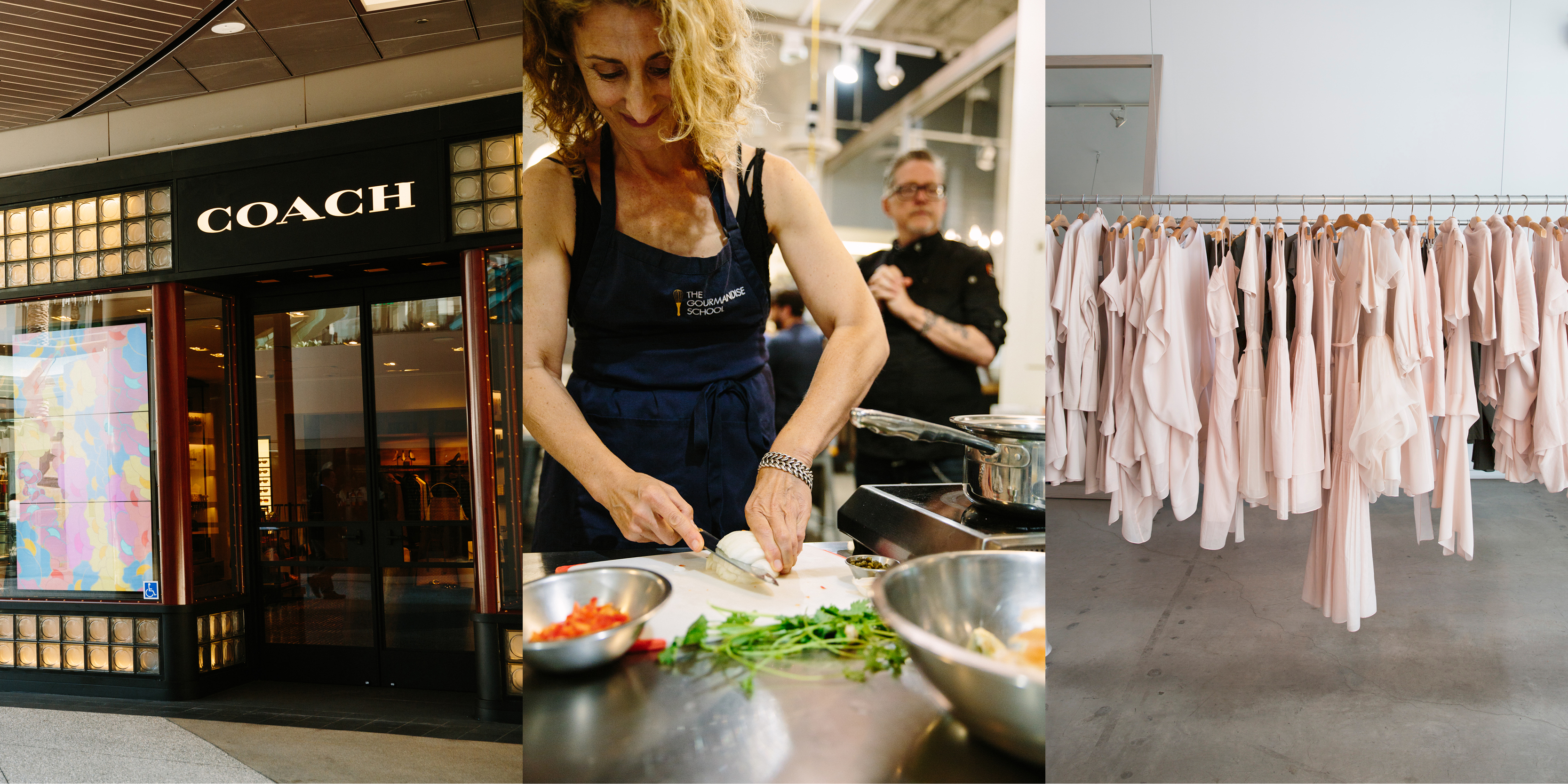 Cooking
Discover your cooking skills under the guidance of a chef instructor at The Gourmandise School.  Learn the how to make a chocolate bar from cocoa beans in their "Art of Making Chocolate" class, master the revered French macarons in their French-focused class, or treat yourself with some pie in one of the school's "Seasonal Pie Classes".
Shopping
Santa Monica's shopping scene is one not to be missed. With Santa Monica Place housing luxury brands such as Coach and Tiffany & Co. it's a shoppers paradise. Stop by Drybar to get a blowout and have your hair looking fabulous for your day of shopping. Across the street from Santa Monica Place, Third Street Promenade starts. Stroll down the Promenade and enjoy the street performers as you step in and out of shops. Finally, don't miss Montana Avenue, this charming street is filled with boutique shops where you can find one-of-a-kind looks for any occasion.
Luxury Food and Drink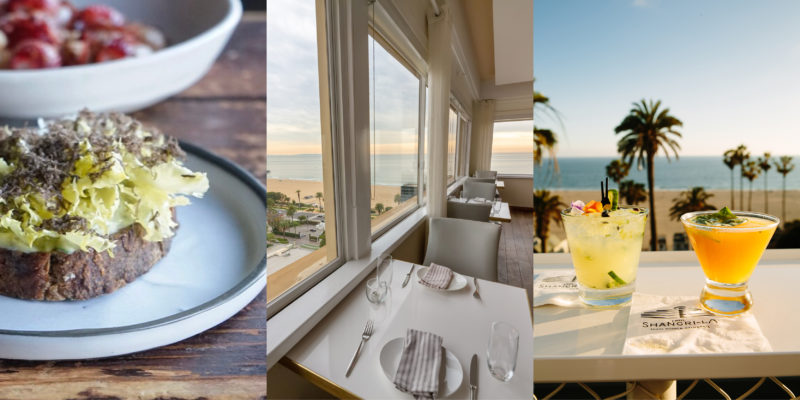 Dining
Dine at Santa Monica's Michelin Star restaurant, Rustic Canyon, a critically-acclaimed, neighborhood restaurant that offers hyper-seasonal fare in a stylish and sociable setting. The menu changes daily and is inspired by ingredients from the nearby Santa Monica farmers market.
Drinks
Enjoy luxurious views from up high, try the ONYX Rooftop Bar at The Beacon Hotel, Elephante or The Penthouse at Huntley Santa Monica Beach. Indulge in incredible ocean views from these sophisticated, chic indoor/outdoor lounges. Or, get the wine flowing with an enchanting tour of the local wine region, encompassing the Santa Monica mountains with Malibu Discovery Tours. Explore acclaimed costal wine while indulging in the variety of wines that SoCal has to offer including California staple, Cabernet Sauvignon.
Luxury Relaxation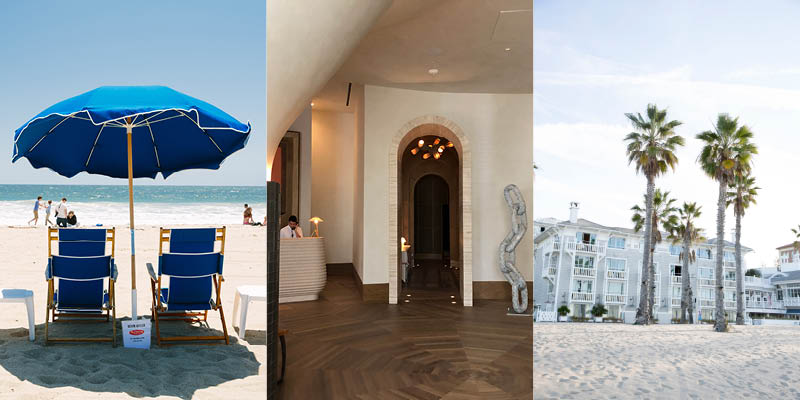 Beach
Enjoy Santa Monica's world-famous beach like a true A-lister with Perry's Café and Beach Rental's pampering Beach Butler Service. The private butler service will set up your spot on the sand with chairs, towels, a table and an umbrella and deliver chilled nonalcoholic beverages and food upon request so that you will never have to leave your towel or take your toes out of the sand.
Spa
Relax and unwind at one of Santa Monica's many spas like ONE Spa at Shutters on the Beach, where superb pampering includes incredible facials, massages and more. Treat yourself with a combined treatment package — including side-by-side treatments with your partner or a friend. Or, indulge in the lush Royal Gold Treatment at Tikkun Spa, where you can experience a 24-karat gold body wrap that will make you feel like royalty. At Santa Moncia Proper Hotel's Surya, you can experience 3 – 21 day Panchakarma programs "designed to cleanse and restore balance to the body, mind and emotions" – a truly luxurious experience.
Luxury Lodging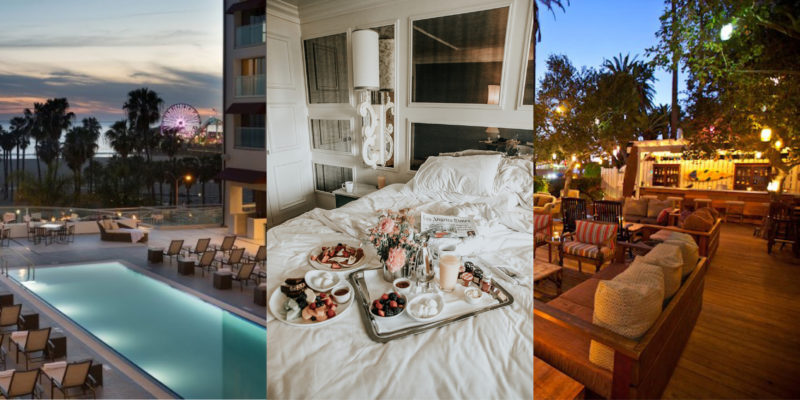 You can't beat the location of the Fairmont Miramar Hotel & Bungalows overlooking Santa Monica Beach. Discover an array of top-quality facilities and the famous FIG Restaurant, where you'll find delicious farm-to-table cuisine and world-class service. Splash out on one of the gorgeous garden bungalows for a unique stay you'll have a hard time finding anywhere else. Grab a drink at the hip bar and lounge, The Bungalow, for the ultimate Fairmont experience.
With an enviable address close to the Santa Monica Pier and Ocean Avenue, stay at Hotel Casa del Mar to ensure all the must-see attractions are just footsteps away. Inside the hotel, discover a decadent ambience and luxurious décor, along with a spa, gorgeous guest rooms, and a range of dining options to cater to every palette. Plus, the Palm Terrace Pool overlooking the beach is not to be missed.
Get treated like a king at the Loews Santa Monica Beach Hotel with elegant surroundings, courteous staff and a whole host of top-quality amenities. You'll find incredible dining, a gym and oceanfront pool and lounge area, allowing you to easily relax into your stay. Techies will love the modern conveniences and home-birds will appreciate all the creature comforts and nice finishing touches here.
The newly renovated Oceana will leave you feeling refreshed and pampered. This all-suite hotel has undergone head-to-toe updates to give you the best possible experience in this coastal city. From it's lush outdoor-pool to it's indoor/outdoor restaurant and bar, you won't be disappointed in the thought that went behind the design of this resort.
Santa Monica Proper Hotel is the newest hotel in the destination. It's host to a mix of modern and historic design which was all led by world-renowned interior designer, Kelly Wearstler. The moment you step into this hotel's lobby, you will feel enveloped in a world of luxury. Enjoy a meal or a drink at one of the restaurants or lounge in the sun at the rooftop pool and experience this hotel to its fullest.
Shutters on the Beach also boasts a beautiful beachfront location — just moments from the Santa Monica Pier. Gaze out to the Pacific Ocean from your stylish suite and you'll certainly feel like you're living in luxury. This exclusive hotel provides exceptional service and amenities to enjoy!
If you're looking for a more modern take on luxury, the Viceroy Santa Monica is a contemporary, hip hotel just moments from the beach, fine-dining restaurants and designer shopping in Santa Monica. You'll find luxury accommodations and state-of-the-art facilities — as well as an ultra-cool poolside experience with expansive outdoor patio and open-air cabanas.