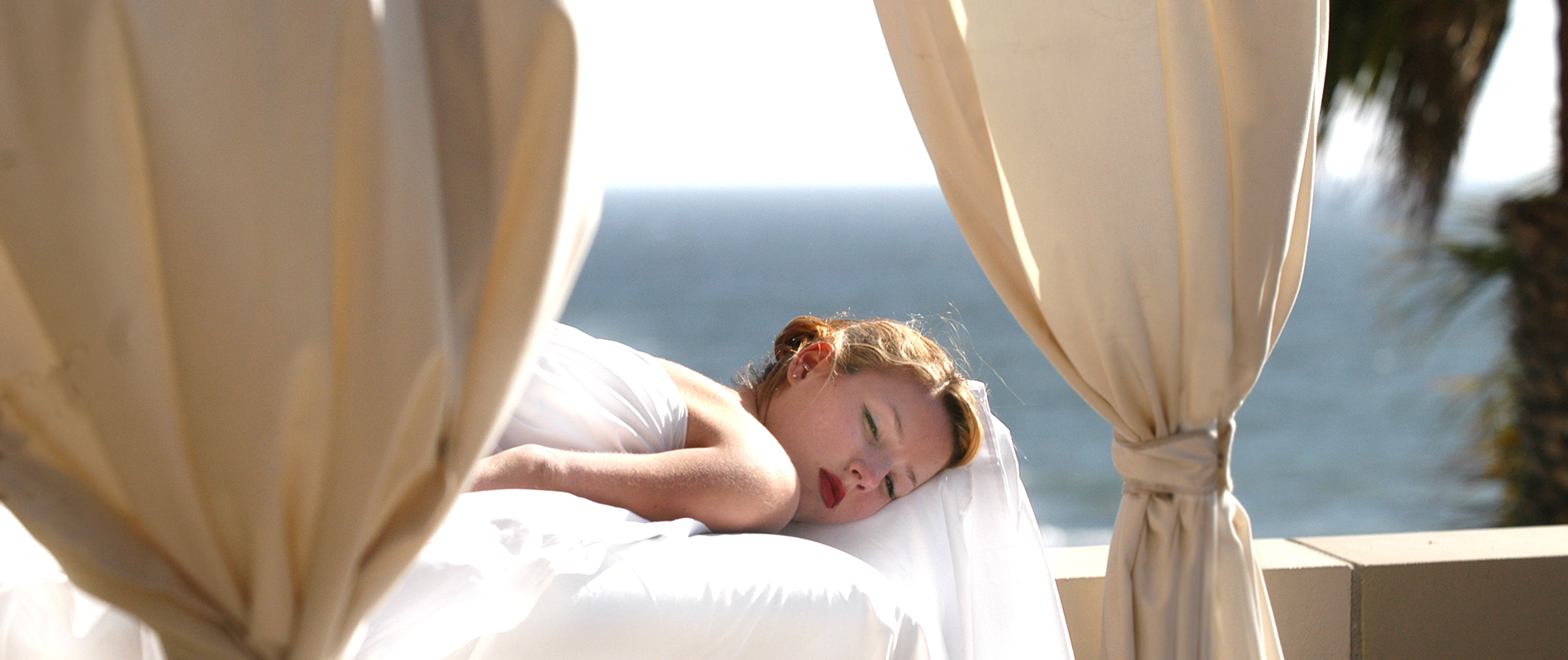 Sit Back and Relax at These Santa Monica Hotel Spas
Updated September 27, 2022 in
Visit
Posted January 22, 2019
Whether you're visiting from out of town or live nearby, you deserve to treat yourself to a day at the spa. Soothe your muscles—and your mind—with a visit to a relaxing retreat along the Pacific. You don't need to be a hotel guest to experience the amenities available at these five luxury hotels. So, what are you waiting for?
Exhale Spa
Tucked away inside the beautiful Fairmont Miramar Hotel & Bungalows, you'll find Exhale, an intimate, full-service spa. Beauty enthusiasts come for the facials, body scrubs, waxing and nail treatments, while those in need of some TLC book acu-healing services, such as cupping, Reiki and traditional acupuncture. For a mix of relaxation and healing, massages—from sport to craniosacral to pre-natal—are available as well. Bonus: Exhale doubles as a fitness studio, with barre, cardio, yoga and HIIT classes (high-intensity interval training) on offer.
View this post on Instagram
ONE Spa
Choose from the extensive menu of innovative services, such as the Sun Relief Hydration Quencher or the Mediterranean Hammam Ritual at ONE Spa, the luxurious spa inside Shutters on the Beach. Customize a massage to your liking by choosing your style (Swedish, deep tissue or therapeutic), length (60 or 90 minutes) and blend (rosemary, lavender, eucalyptus, muscle comfort or fragrance free). In addition to the standard facial options, there are advanced facials as well. There's even a polish-free pedicure designed just for men!
View this post on Instagram
Sea Wellness Spa
Step into the richly-adorned Sea Wellness Spa at Hotel Casa del Mar and you'll instantly feel like you've left the hustle and bustle of the city. Boost your body with the Magnesium Wellness Massage, designed to nourish the skin and remove tension, or the Hot Stone Massage, which utilizes heated basalt stones. Try the LightStim Anti-Aging facial, which combines amber, red and infrared lights to stimulate collagen and promote circulation, or the Organic Aloe Wrap, which combines algae and lavender to hydrate the body.
View this post on Instagram