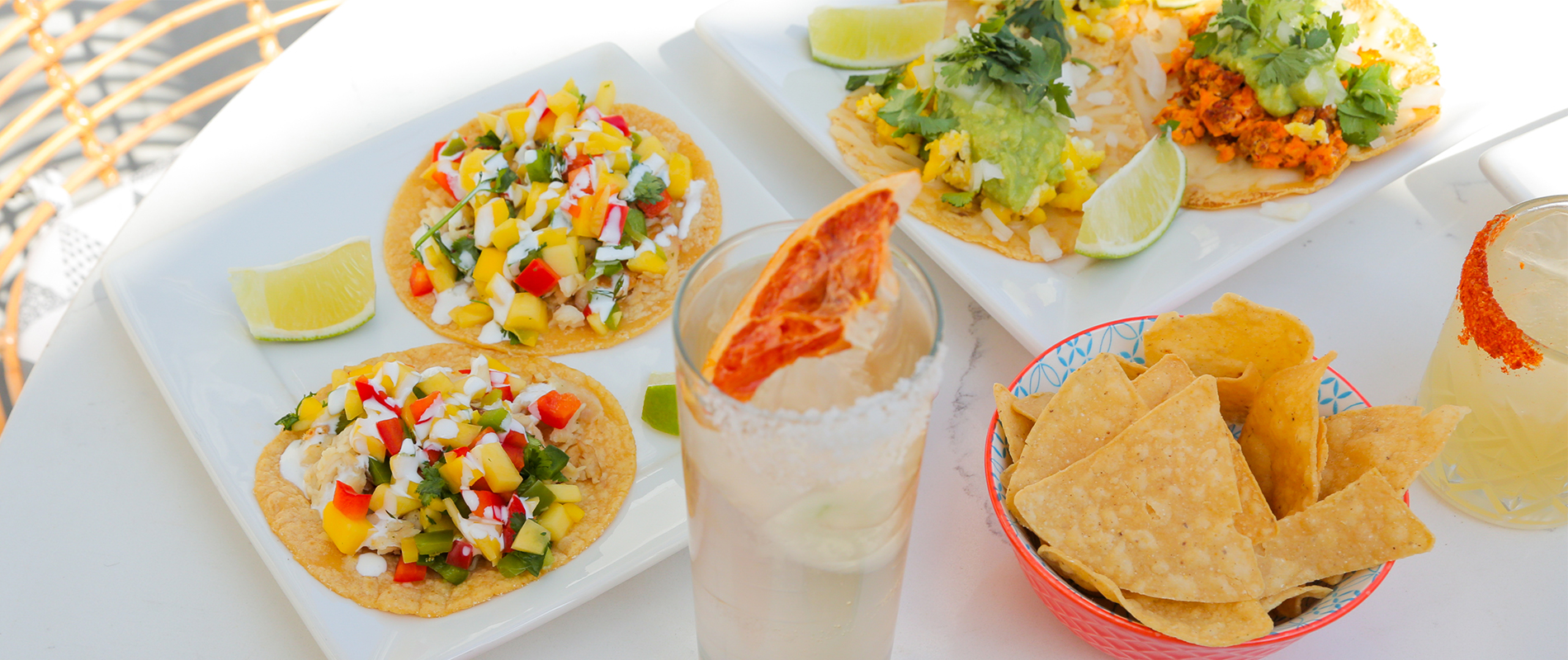 Where to Spend Cinco de Mayo in Santa Monica
Updated June 29, 2021 in
Eat
Posted April 30, 2021
Cinco de Mayo comes but once a year to celebrate the date the Mexican army claimed victory over France at the Battle of Puebla during the French-Mexican war. Today, Cinco de Mayo is celebrated as a day of Mexican heritage and culture. Lucky for you, Santa Monica is home to a multitude of Mexican eateries! For deliciously festive food and drinks, try one of these Mexican eateries when May 5th rolls around.
Blue Plate Taco
For fresh, organic, locally sourced Mexican fare in a stunning location on Ocean Avenue, look no further than Blue Plate Taco. Plus, look out for its drink and food specials come Cinco de Mayo.

Casa Escobar
Founded in 1946, Casa Escobar has been serving up traditional Mexican fare for more than 60 years. Its atmospheric dining room makes for a memorable place to celebrate Mexican independence.
Casa Martin
Enjoy down home Mexican hospitality this Cinco de Mayo at one of Casa Martin's locations (on 3rd Street Promenade or Ocean Ave) – a family-run Mexican eatery with a sharing menu that's deeply-rooted in the traditions of the Tepatitlan Jalisco region.
El Cholo
With colorful hacienda style decor, and authentic recipes that have been handed down through generations, El Cholo is one of the most traditional venues in town – and a favorite for Cinco de Mayo.

Gilbert's El Indo
Santa Monica stalwart since 1974, Gilbert's keeps Mexican tradition alive with its hearty menu of authentic favorites, plus early bird and daily specials.
Mercado
Mexican hotspot, Mercado, offers a mix of classic and contemporary Mexican fare and a bar menu of more than 60 different tequilas. Its Cinco de Mayo celebrations always draw a crowd – book well ahead.
La Monarca Bakery
Enjoy a different type of tequila fix this Cinco de Mayo at La Monarca – a Mexican Bakery specializing in traditional cakes from south of the border. Its tequila-infused sponge cake is a real treat.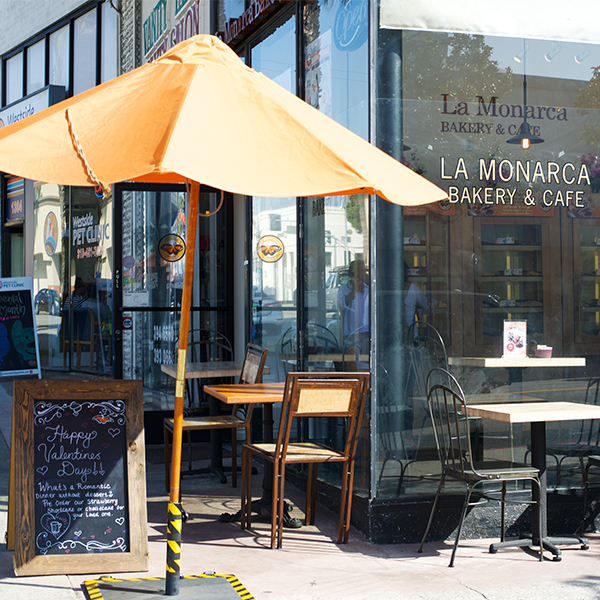 Lanea
With a selection of over 400 Tequilas and Mezcals and authentic cuisine, Lanea offers a way to retreat from one's day to day life and relax with a chilled cocktail, tacos, nachos, and barbacoa in hand.
Lares
For 365 days each year, this Mexican staple, Lares, on Pico offers old world charm, live Mariachi music and a menu of authentic favorites. Expect a few more treats come Cinco de Mayo – be sure to book ahead.
Lula Cocina
With original Chicano artwork on the walls, the colorful Lula Cocina is known for its authentic, regional Mexican dishes, festive ambiance, and 300 different tequilas. A great spot to celebrate!
Socalo
Committed to sustainability, Socalo serves conscientiously-sourced and seasonal SoCal Mexican food made of organic rice, beans, and corn tortillas, seasonal and locally sourced ingredients, plus antibiotic/hormone-free meats and poultry and sustainable seafood.