Best Hidden Gems in Santa Monica
Updated September 8, 2022 in
Eat
Posted October 18, 2019
Not all notable Santa Monica restaurants and cafés are located in clear view. Some places reside behind walls, around corners, down the block, upstairs or on a rooftop. Learn about eight Santa Monica establishments that warrant attention for food and beverages, even if entrances aren't always easy to find. By Joshua Lurie
The Chestnut Club
The Chestnut Club is a side street drinking destination from Mario Guddemi, Sal Aurora, Pablo Moix, and Steve Livigni and features food from nationally known chef/partner Antonia Lofaso. A backlit L-shaped bar complements brick walls, cushioned banquettes and booths. Moix and Livigni curated a spirit program that runs more than 400 bottles deep. They even offer flights of one-ounce pours grouped by distillery or theme. "Really Good Stuff" costs $75 and includes glasses of Old Fitzgerald 9 Year Bourbon, Thomas Handy Rye, George T. Stagg Bourbon and Michter's 10 Year Bourbon. Cocktails are primarily rooted in classic traditions, including a summery Gold Rush crafted with whiskey, honey and lemon that they serve on the rocks. Drink-friendly small plates feature bold flavors that belie their limited kitchen space. Some classics originated at sister restaurant SCOPA, including ricotta crostini and burrata-topped meatballs. Thick dill potato chips are fried to order and served with tangy malt vinegar aioli.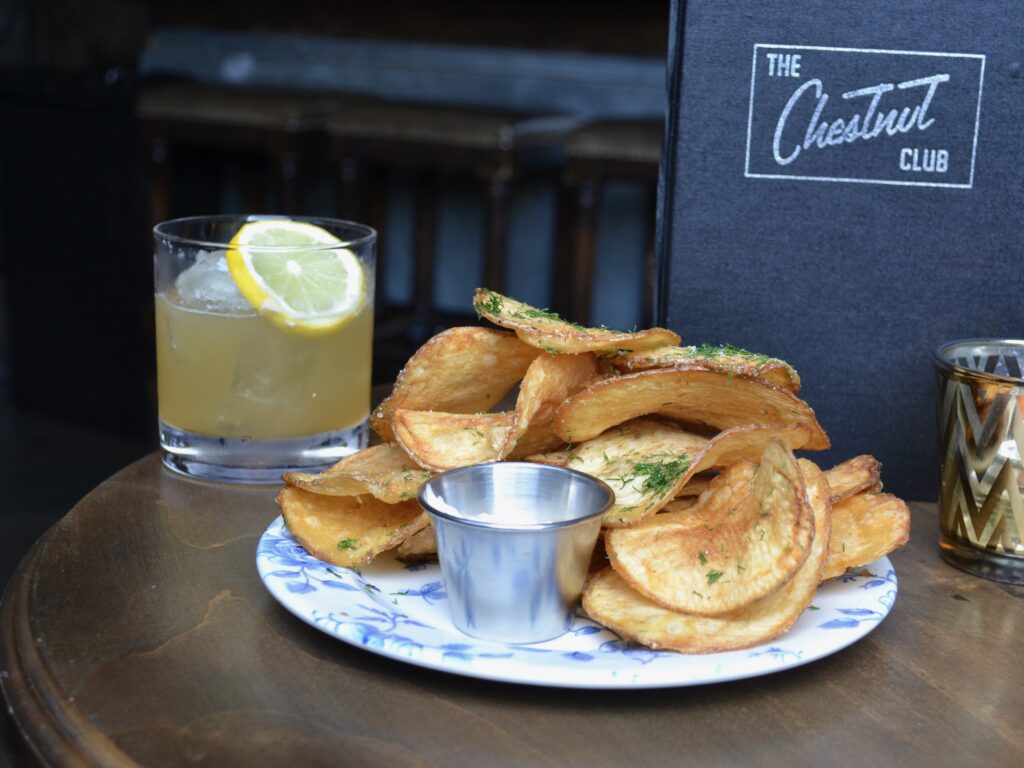 The Courtyard Kitchen
The Courtyard Kitchen chef-owner Ari Selimovic has served "European inspired American cuisine" on Montana Avenue since 2013. A black awning and plant-lined brick patio lead to a courtyard and two tiny dining rooms with 14 wooden two-tops between them and brown cushioned banquettes. Breakfast is particularly busy for the post-exercise set, who come for a mix of classic dishes like Benedict-like Royale with smoked salmon and "California new" offers such as their "tale of green eggs" with diced avocado, basil oil and pesto. Lunch unleashes their delectable salmon burger starring a house-made salmon patty crafted with capers and shallots, topped with lettuce, tomato and yogurt dill sauce. Dinner brings more entrees and a quartet of pasta dishes. For dessert, swing by the case near the kitchen for fully loaded chocolate chip cookies.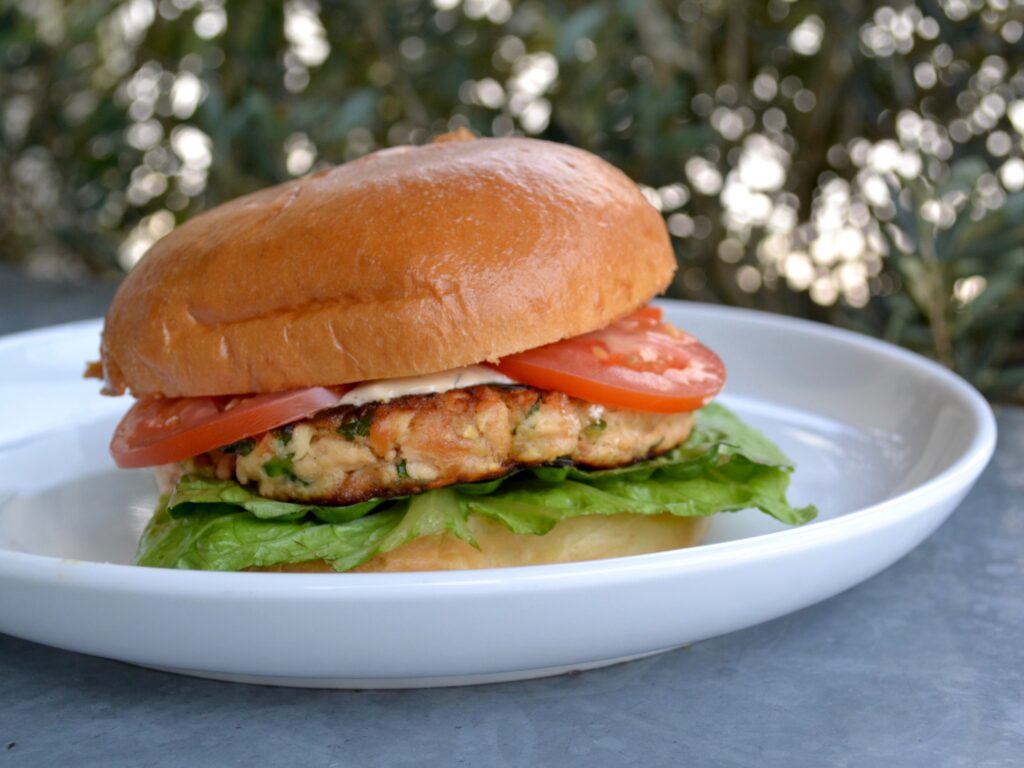 Élephante
Take an elevator to the Laemmle Monica Film Center building rooftop and find an open-air lounge called Élephante that showcases couches, cacti and African tribal art. The dining room touts an open kitchen and prime ocean views. Restaurateur Nick Mathers also runs Little Ruby in Downtown Santa Monica, but Élephante takes matters to another level both literally and figuratively. The restaurant's food leans Italian and house-made pastas are a particular strength, whether that means spiral-shaped gemelli stained with squid ink and tossed with Dungeness crab and spicy tomato butter; or fusilli featuring arugula, pistachio and Parmigiano pesto. Freewheeling pizzas and large plates like veal chop Milanese also get good play.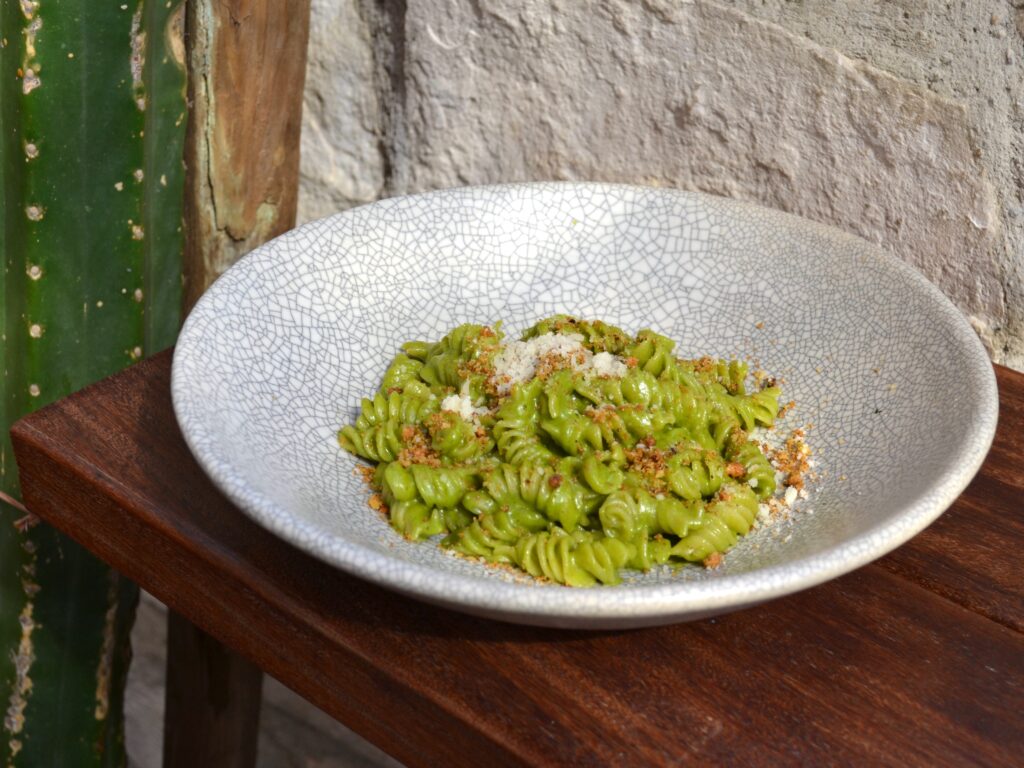 Goodboybob Coffee
Goodboybob is an ambitious coffee bar that roasts their beans and resides hidden in the heart of a brick complex. Tool founder Erich Joiner opened the café next to his creative studio space and virtual reality theater, naming Goodboybob for his family dog. Longtime coffee pro Ryan Fisher relocated from Denver to lead roasting and barista-craft. The fashionable, skylight lit lounge touts art-lined walls and a beautiful L-shaped bar. Artistic espresso drinks emanate from a custom La Marzocco machine. House-brewed, nitro-charged cold brew and mochas crafted with Askinosie cocoa powder and house-made vanilla syrup is also popular. Goodboybob also treats customers to rare micro-lot beans on Fridays. The food program keeps pace with toasts and sandwiches starring Gjusta bread, granola bowls teaming tangy Bulgarian yogurt with farmers' market fruit and Little Branch granola. They also sell Sugarbloom Bakery pastries and Dandelion Chocolate.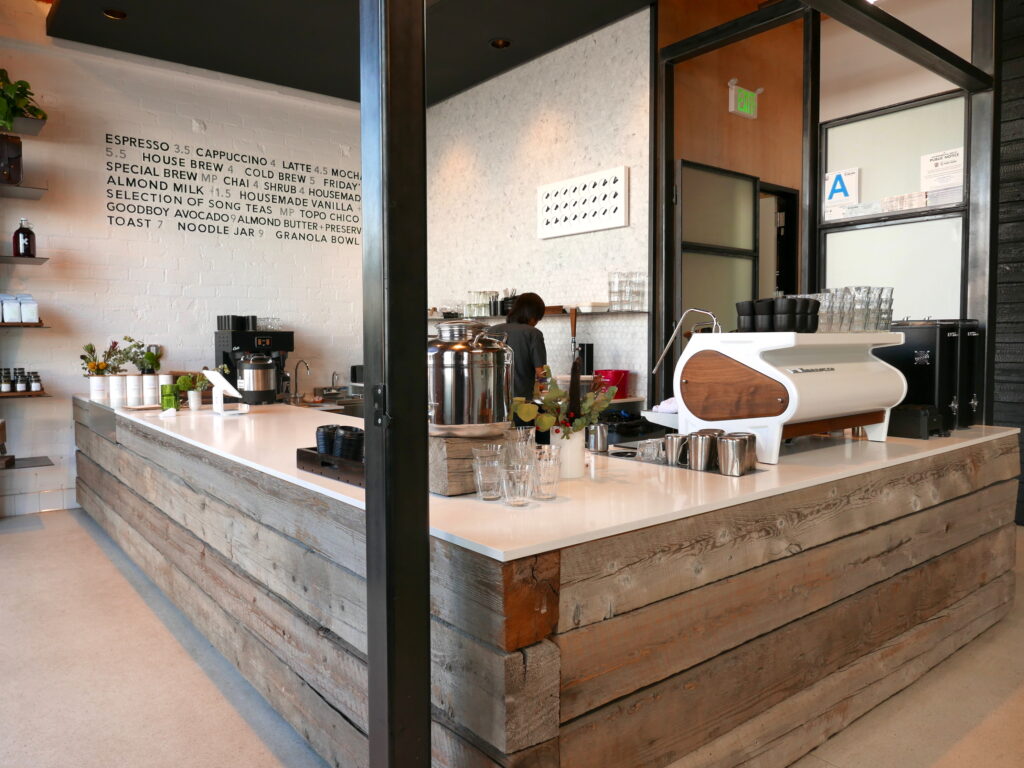 Haruchan
Haruchan is an izakaya and occupies a grand old theatre on quiet 2nd Street, tucked behind Main Street. The dramatic space has a high ceiling, light-string patio with living wall, and dining room with stained glass windows. Build your own ramen starting with a choice of six different bases: Tokyo soy sauce (fish base), spicy miso (soy base), creamy vegan (vegetable base), tonkotsu pork (pork base) spicy soy jalapeño (fish base) and miso (soy base). Available toppings range from typical ingredients like kikurage (wood ear mushroom) and menma (bamboo shoots) to outlying items like kale noodles, pork dumplings and hotate (scallops). Side dishes include classics like chicken karaage with pronounced ginger flavor, pork (or chicken) buns and shishito peppers. Dinner takes the experience to another level, featuring a seven-course, $58 omakase menu that includes osozai (vegetable-driven appetizers), tempura, dainomono (grilled fish), miso soup, sushi nigiri and a choice of entree before concluding with dessert.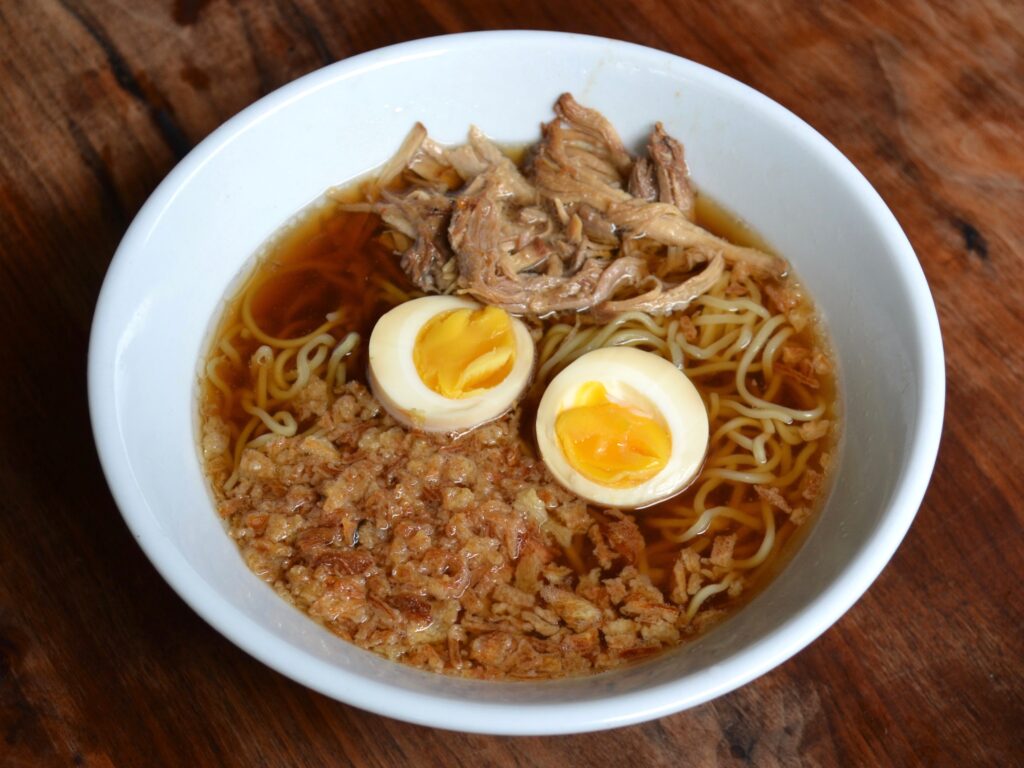 Solidarity
Natasza Congdon took over mother Elina O'Lague's Polish restaurant, Warszawa, in 2015 and rebranded as Solidarity in honor of the movement that helped topple her homeland's Communist party. The unassuming restaurant on Lincoln Boulevard has indoor seating, but the big back patio is the place to be, complete with an open-air bar, plenty of plant life, and an array of high top and lounge seating under sail-like shades and corrugated plastic. Polish delicacies include cool, tangy bowls of shocking pink borscht crafted with beets, buttermilk, sour cream, scallions, lemon, dill and hard-boiled egg. Pierogis are pan-fried half-moons with a choice of filling. "The Peasant" teams mushrooms and tangy sauerkraut, and comes topped with grilled onions and a scoop of sour cream. Roasted Long Island duck served over spaetzle and savory Nalesniki crepes filled with spinach mousse or wild mushrooms are also tantalizing.