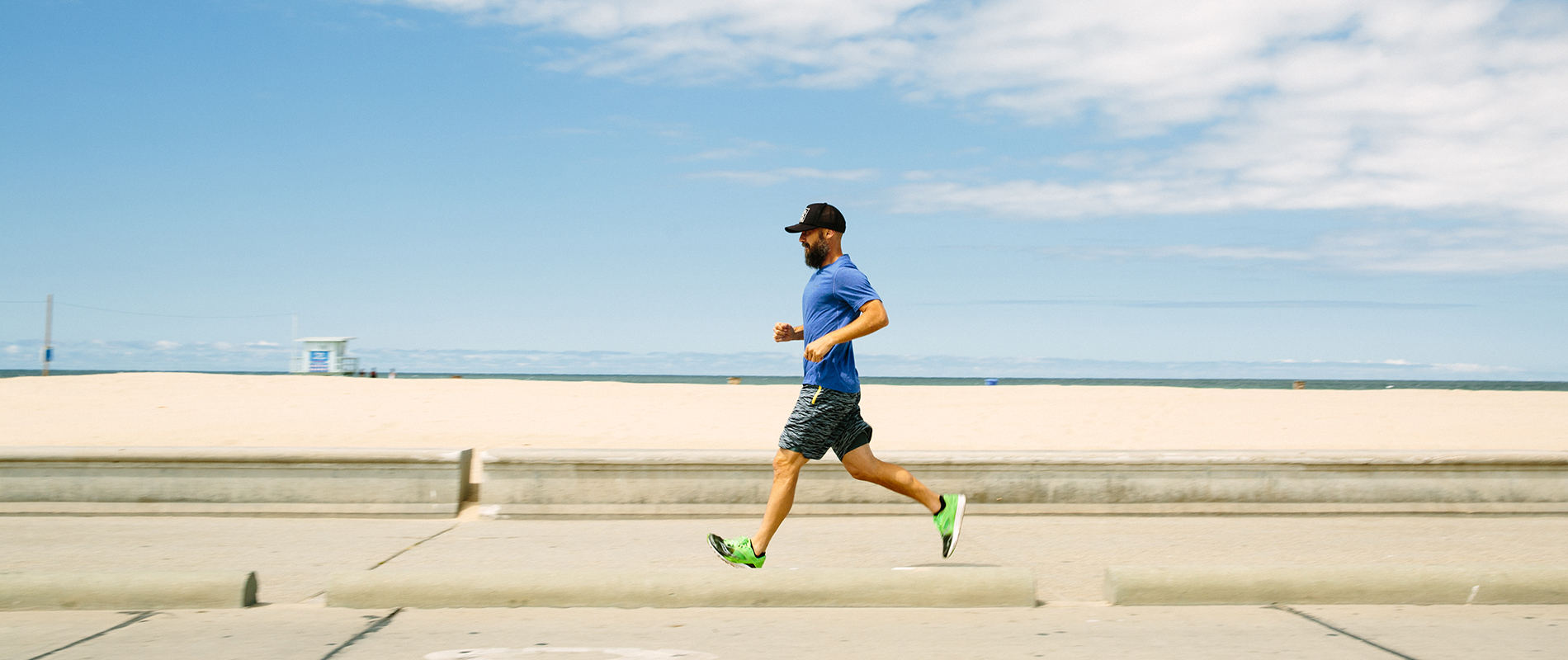 Gyms in Santa Monica to Try This Year
Posted January 16, 2019
With its active outdoor lifestyle, health-conscious residents and world-famous fitness trends, there's no shortage of options when it comes to gyms in Santa Monica. Hiking, surfing, bike trails and the Original Muscle Beach are all right there on the doorstep year-round; while a fantastic range of state-of-the-art studios awaits when you feel like working out in the comfort of air-conditioning.
From revolutionary spinning classes to biometric training sessions, there are many gyms in Santa Monica to choose from. Here are just a few of the gyms and fitness studios that make Santa Monica one of the best places to work out in Los Angeles. (P.S. All are open to non-members.)
Gyms and Studios in Santa Monica
Blue Republic CrossFit
"Routine is the enemy" at Blue Republic, where the bespoke CrossFit program is designed to employ the 10 aspects of fitness (endurance, stamina, speed, power, strength, accuracy, balance, coordination, flexibility and agility) in constantly varying, high intensity ways. This program makes Blue Republic one of our favorite CrossFit gyms in LA. Get a taste of the CrossFit method (without the olympic barbell) at a Body Burn class, where you can lose fat, gain muscle and improve aerobic capacity in less than an hour! (Routines change daily.)
View this post on Instagram
Circuit Works
Make your way around a series of 10 different resistance stations, with two-minutes on the treadmill between each, at Circuit Works, known as one of the best gyms in Santa Monica for its highly effective, high intensity interval training. Its 60-minute sessions are equally weighted between aerobic (cardio) and anaerobic (resistance) exercises, making this a smart way to reach your specific goals. Plus, stations change daily, meaning no excuse not to return for more!
View this post on Instagram
CycleBar
Like your indoor cycling in an invigorating concert-like environment? Sign up for a class at CycleBar on 2nd Street, and experience the multi-sensory delights of its larger-than-life tiered cycle threatres. Let the awesome combination of cutting-edge audio, video and lighting tech 'rock your ride' as you race your way through a 'competitive' performance ride, 'classic' something for everyone session, or special 'themed' class, where the party never stops — and nor do you!
View this post on Instagram
Orangetheory
Science, coaching and technology come together at Orangetheory Fitness, whose signature full-body program ensures you'll maximize your 60 minutes. Expect a mix of cardio, lower body and weights in this daily-changing workout, as you make your way through five different heart zones. Each session is designed to put you in the Orange Zone (between 84 to 91% of your unique heart rate maximum) for at least 12 minutes; it's the optimum place to effect lasting changes in your body.
View this post on Instagram
Santa Monica Power Yoga East
A staple on the Santa Monica yoga scene, Power Yoga East has operated a donation-based yoga studio concept for more than 20 years. Its large, bright studio — complete with old-style high ceilings and solid wooden floors — was once the practice space of Fred Astaire and Ginger Rogers, meaning you'll be walking in the steps of the stars as you roll out your mat and get ready to sweat serenely here. With morning, afternoon and evening classes to choose from, as well as a range of yoga styles for all levels, this is a great, budget-friendly way to stretch out your limbs after a long-haul flight.
View this post on Instagram
SoulCycle
If you could use a little more motivation than usual or simply want to try something completely different, look no further than SoulCycle. Complete with epic spaces, rocking music, choreographed bike moves and inspirational instructors, its 45-minute classes have reinvented indoor cycling — creating a full-body workout that uplifts the soul and burns off calories. Daily classes run from early morning through evening and can be bought individually or in packs of 3-30.
View this post on Instagram
Upgrade Labs
Take your work-out to a whole new level entirely with help from the experts at Upgrade Labs, a gym in Santa Monica that offers a virtual float tank, -250°F cryotherapy chamber and specially-designed REDcharger — which exposes your whole body to red (630 nm) and infrared (880 nm) LED light — their therapies promise to boost your immune system, muscle recovery, cognitive function and mitochondrial function—all after just a few minutes. Sounds good to us!
View this post on Instagram