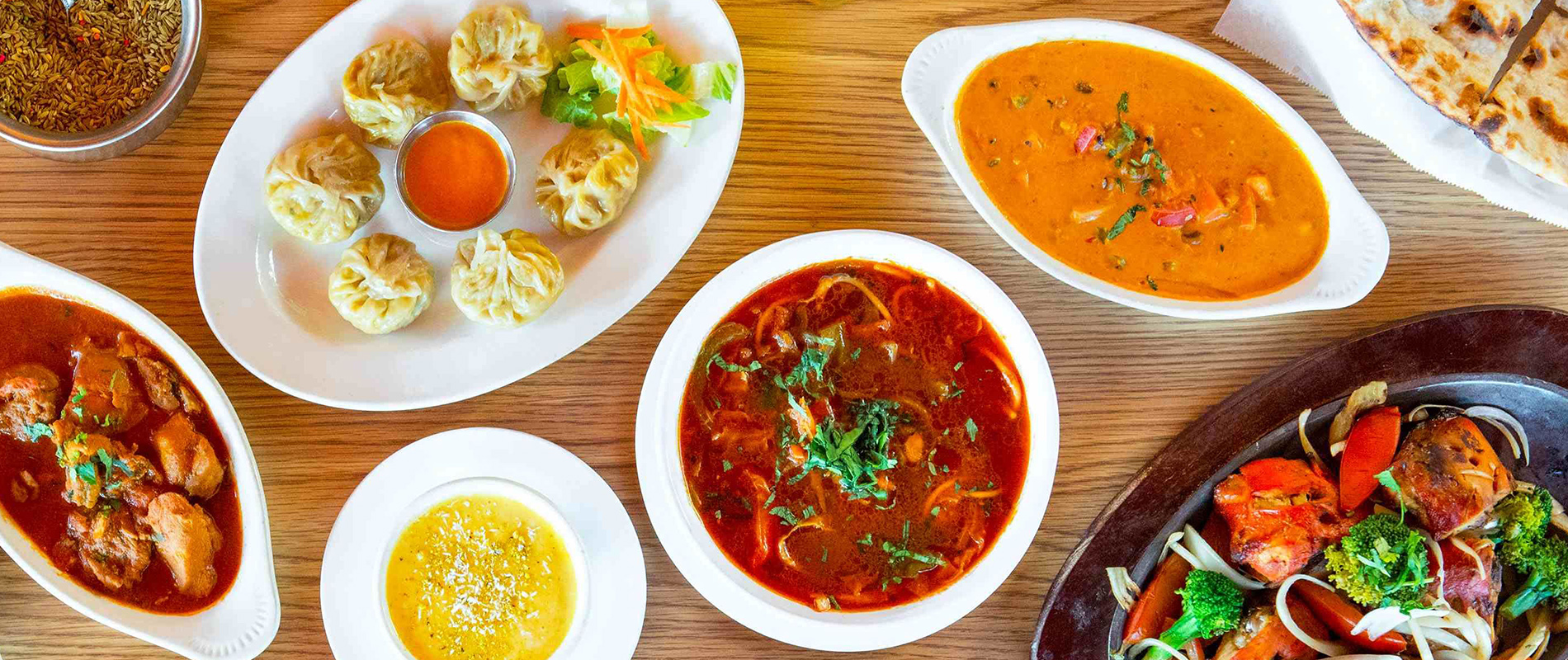 Take a Trip Around the World, Santa Monica Style
Posted October 12, 2020
Sticking close to home does not have to be boring. At these seven globally influenced Santa Monica restaurants and shops you can travel the world without leaving city limits. Here's how you can experience the tastes and shop the wares of everywhere from Nepal to Jolly Olde England — no passport required.
Kathmandu Boutique
One of the best parts of a trip is picking up souvenirs. Head to Kathmandu Boutique, an eclectic shop on Lincoln Boulevard that specializes in jewelry, candles, and ritual objects from places such as Nepal, Thailand, and India. If you're looking to brighten up your mask options, the shop also has an array in vibrant prints that were handmade in India.
View this post on Instagram
Le Macaron
Satisfy your dreams of Paris and your sweet tooth at Le Macaron on trendy Montave Avenue. This French patisserie serves pastries, bonbons, and truffles as well as — not surprisingly — a large selection of macaron. Choose from classics like rose and salted caramel and less expected options such as mango and bubble gum. The cardamom coffee latte is a great pick-me-up, as is the kombucha on tap.
View this post on Instagram
Satdha
Santa Monica has many great vegan restaurants, including this eatery just below Pico on Lincoln Boulevard that focuses on the flavors of Thailand. Satdha creatively crafts meat- and dairy-free versions of Thai dishes such as garbanzo-bean-based Tod Munn (aka fishcakes) and a Kow Mun Kai that incorporates mushrooms instead of chicken. You can order online to grab and go or get a table at their outdoor dining room.
View this post on Instagram
Solidarity
The hearty dishes of Poland — think stroganoff, kielbasa, and nalesniki — are the focus at Solidarity, also located on Lincoln. Take out and delivery are available, but we say book a table on the outdoor patio from 5:00pm to 7:00pm Tuesdays through Fridays for happy hour specials on pierogis, sausage platters, cocktails, and more.
View this post on Instagram
Tara's Himalayan Cuisine
You will find Nepalese and Indian cuisine at Los Angeles institution Tara's Himalayan Cuisine on Venice Boulevard. The large portions are perfect for sharing (or take home leftovers to spice up your lunch break while you're working remotely). You can order takeout online or grab a seat on the outdoor patio. Don't forget to save room for their famous mango pudding rice.
TUMBI Craft Indian Kitchen
Craving dosas and palak paneer? Head to stylish and hip TŪMBI Craft Indian Kitchen, just steps from the Pacific Ocean. The restaurant offers delivery and curbside pickup as well as outdoor dining on the patio. Enjoy your chicken tikka and Goan prawn masala under the California night sky and cut the spice with a Taj Mahal or Flying Horse — beers from Bangalore, India.
View this post on Instagram
Ye Olde King's Head
If what you really want is a classic cuppa, transport yourself from Santa Monica to the West End of London at this British restaurant (there is also a gift shop onsite). Afternoon tea is served on the patio at Ye Olde King's Head Wednesdays to Saturdays and includes tea, finger sandwiches, scones, and a variety of pastries — you can also add a glass of Champagne. No matter what you imbibe, pinkies up!
View this post on Instagram