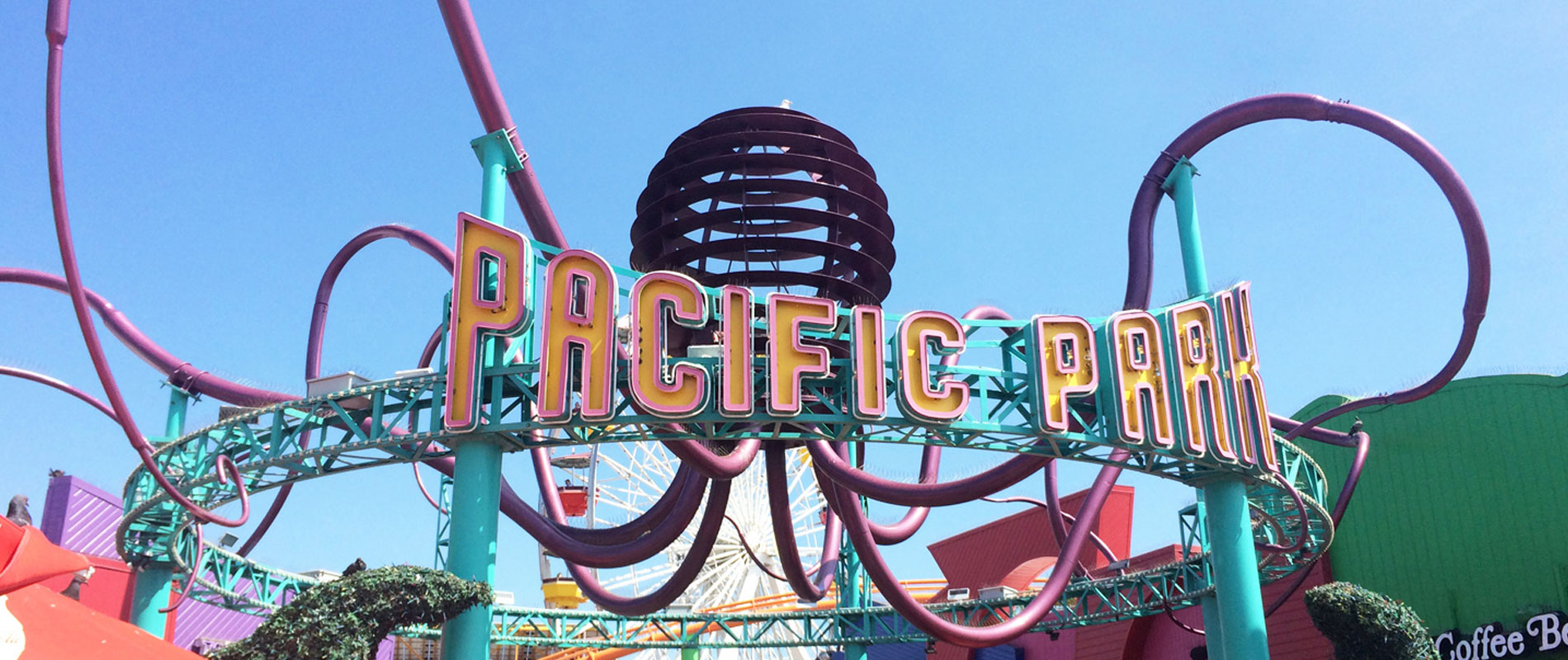 Best Way to Spend the Day at Pacific Park
Updated October 19, 2020 in
Explore
Posted August 11, 2015
Did you know that Pacific Park on the Santa Monica Pier was recently named "California's Best Amusement Park" by Yahoo Travel? With rides and games galore and the beach by your side, it's easy to understand why this Santa Monica amusement park is tops with visitors. So, now that you've decided you have to come visit, read below for a step-by-step guide on how to make the most of a day at this Santa Monica amusement park by the sea.
1. Tickets! Get your Pacific Park tickets!
First thing's first – you've got to get your Pacific Park ride tickets. With a dozen rides to experience, you'll want to stock up. See the ticket prices and buy ahead at a discount.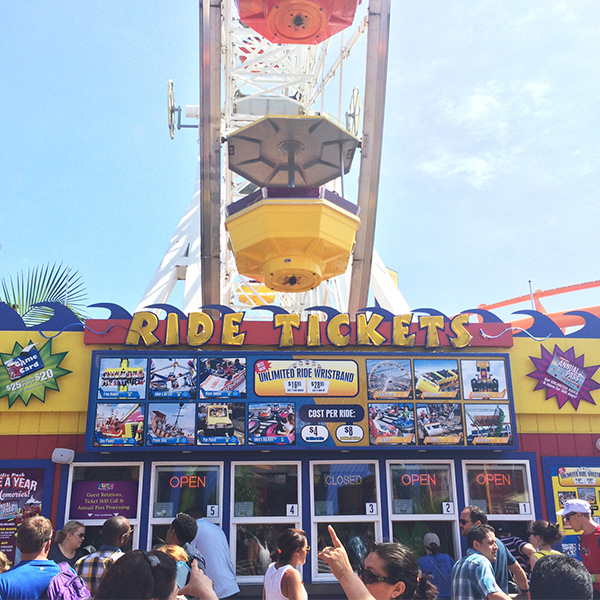 2. Up, up, up and away
It's hard to decide just where to start so why not begin on a high note – literally – with a ride on the West Coaster, a classic Santa Monica roller coaster which escalates to a height of 55 feet above the Santa Monica Bay and Pacific Ocean.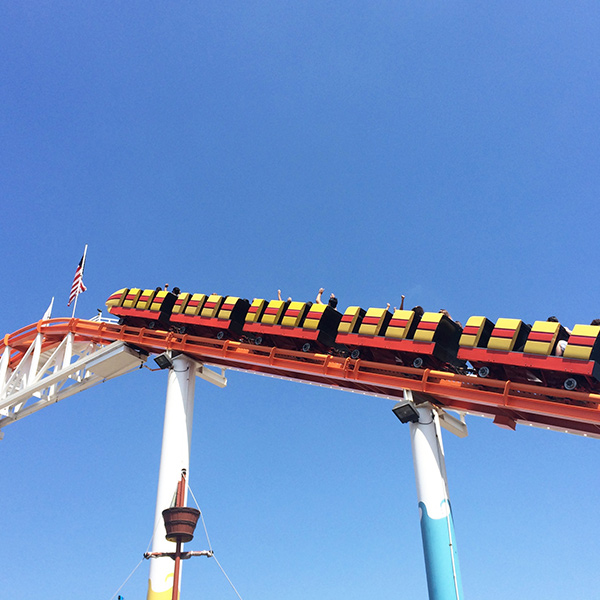 3. Round and round we go
An absolute cannot miss when visiting Pacific Park is the Pacific Wheel, the world's only solar-powered Ferris wheel! Not only is it fun, a spin on the Pacific Wheel offers unparalleled views of the Los Angeles coastline.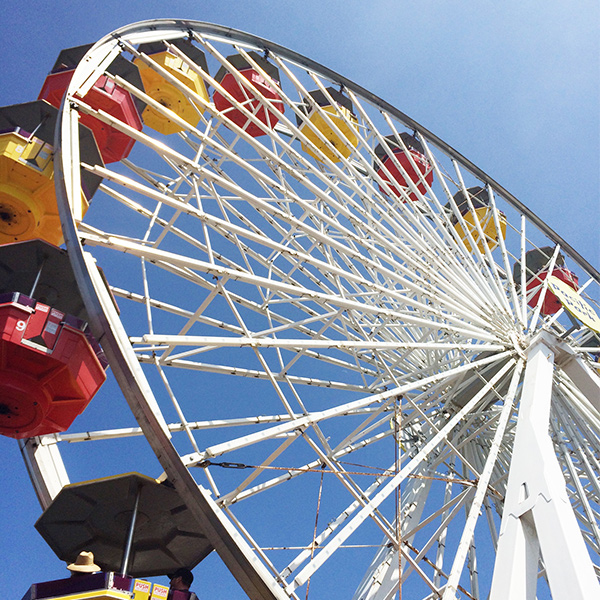 4. Ice cream break
Cool down on the warm Santa Monica day with what else but a tasty scoop of ice cream. Ice cream not your thing? Take a much needed break with another sweet treat such as funnel cakes, cotton candy, churros and more.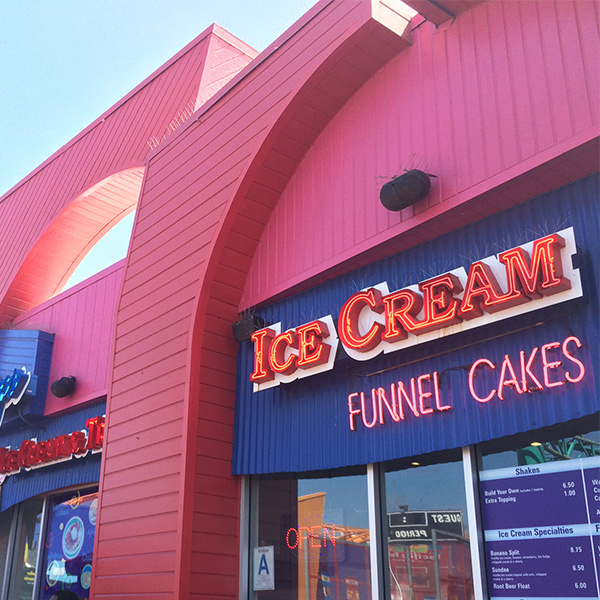 5. Who says hot dogs are just for baseball?
Now that your sweet tooth is satisfied, you'll need to store up on energy because the day is only half done. Enjoy an amusement park classic – a hot dog!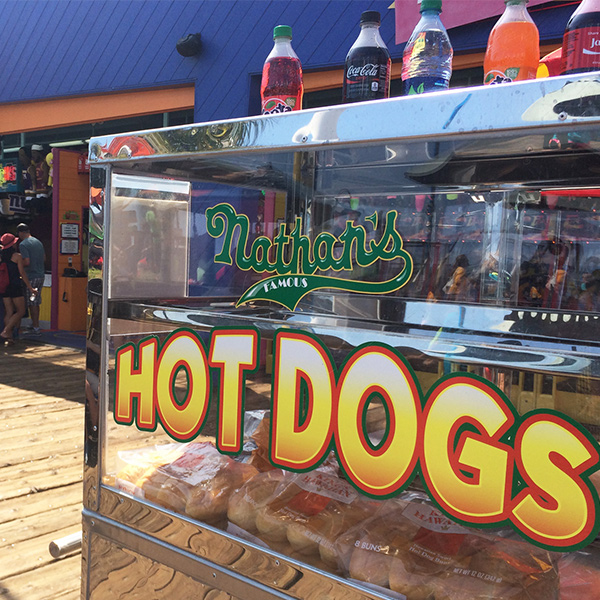 6. Get your game on
You can't leave Pacific Park without a souvenir. Try your hand at one of the dozens of fun games like our favorite, Whac-a-Mole. Or, practice your hoops skills with some long range basketball. Make a basket and win a prize. It's that easy.
7. Rides round two
Did you know Santa Monica Pier is home to beachside bumper cars?! Warning: with a view like the one below, it's easy to get distracted. Don't say we didn't warn you if you get bumped into more than usual.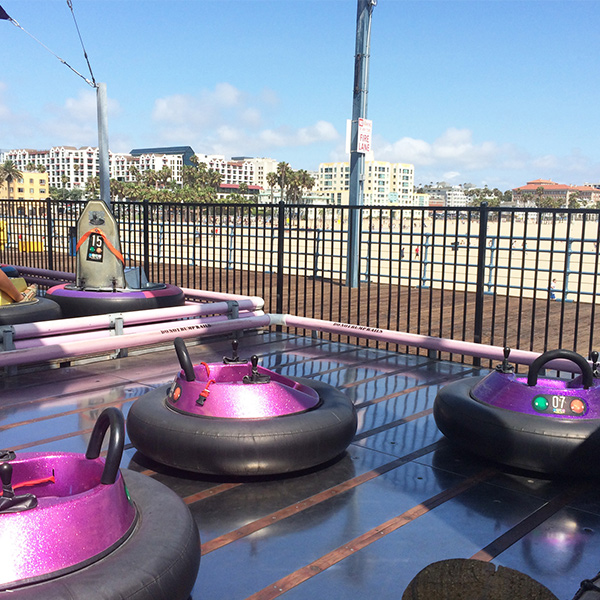 8. Beach time. Need we say more?
There's no better way to end a day at Pacific Park than by soaking in a few more drops of beachside bliss. Only steps from the sand, you don't have to go far to dig your toes right in. Now, all that's left to do is sit back and relax.
9. Surf, sand, sun, fun, repeat
The to-do list above is only the tip of the iceberg of the fun just waiting to be had at Pacific Park. We have a feeling you'll be back again soon…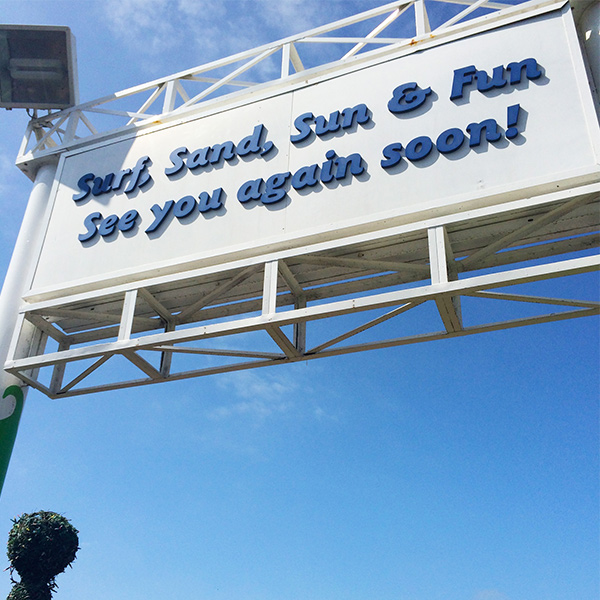 10. When is Pacific Park Open?
Pacific Park's hours can vary due to the season, other events in the area, and of course the weather.  But do not worry, simply go here and see the Pacific Park hours for the days you will be visiting.  Also, remember the Santa Monica Pier is open 24 hours a day.