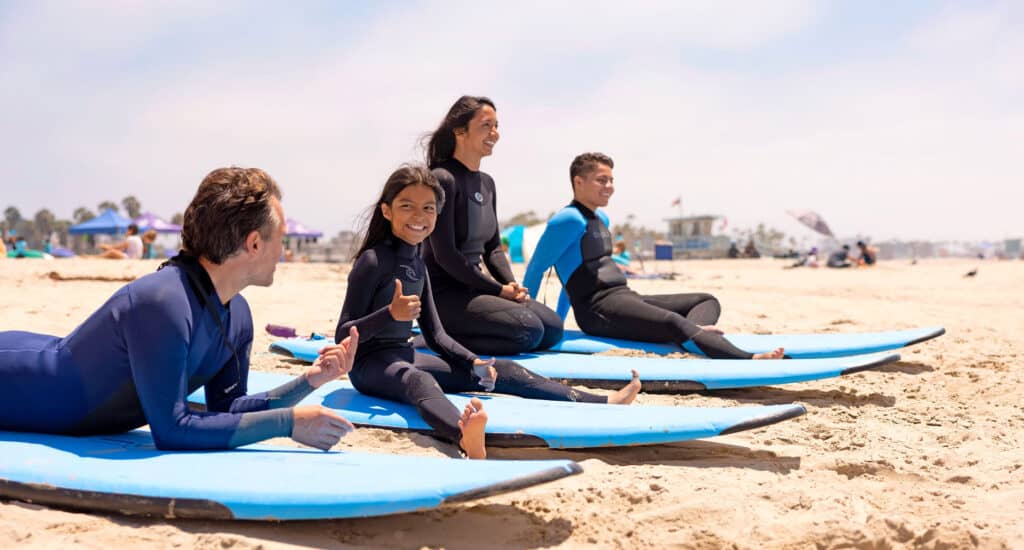 8 best family-fun activities
Whether you're eight or 80, Santa Monica's charm and activities keep everyone delighted. In addition to a day at the beach or a stroll down the Santa Monica Pier, we have a lot to offer families.
More Family Fun
1. Marvin Braude Bike Path
Rent a bike and roll through Santa Monica. On this bike path, known by locals as "The Strand," anyone can take in 22 miles of beach and sun. Whether exploring by bike, foot or rollerblades, it's easy to experience the best of Santa Monica, including Santa Monica Pier, the Original Muscle Beach and many fun activities happening along Santa Monica Beach.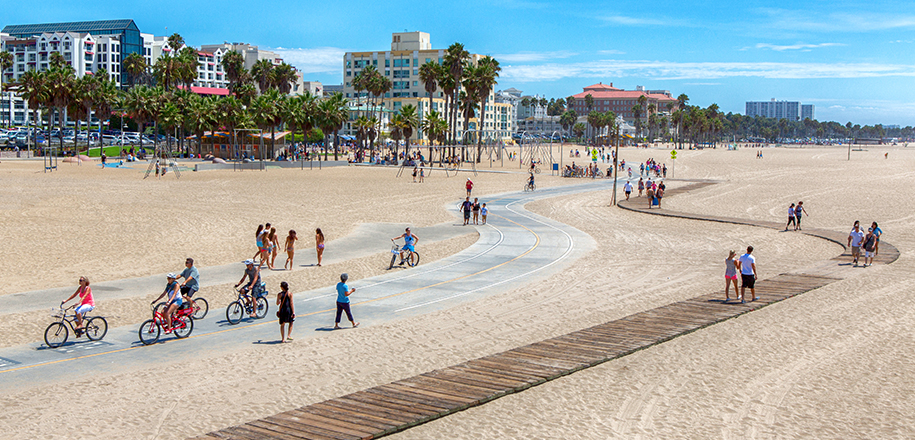 2. The Gourmandise School
Foodies and their families find flour-filled fun at The Gourmandise School. Kids ages six and over as well as teens and adults can cook in their kitchens at Santa Monica Place. Learn to make croissants, Chinese dumplings, French macarons and more! Walk away with memories and some new skills.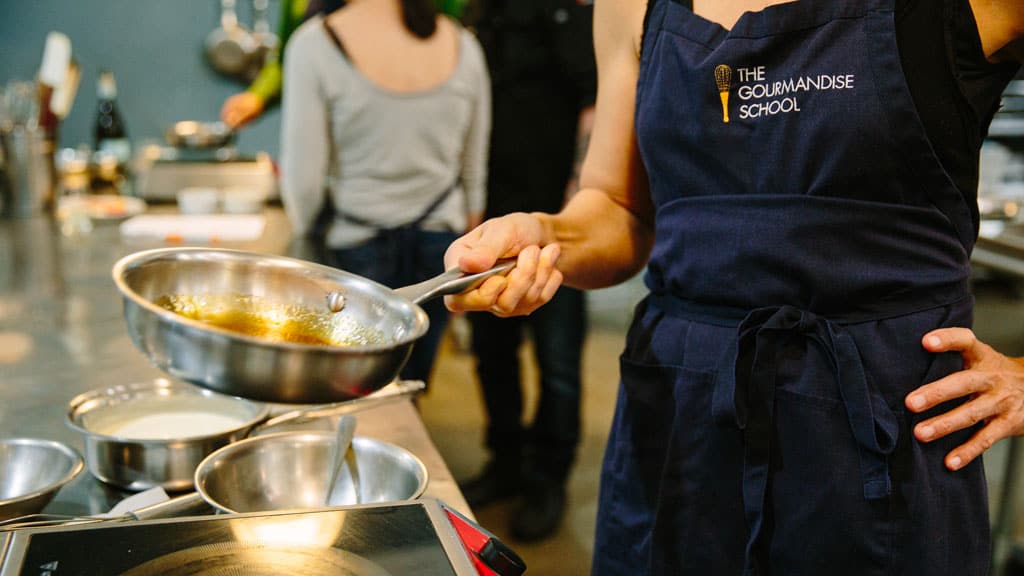 3. Paint Lab
Let your creativity flow at Paint:Lab—a public art studio that empowers anyone to be a painter. Participate in uninstructed painting sessions or drop-in painting class. You can get all the materials right there. Be sure to leave room in your bag to bring your masterpieces home!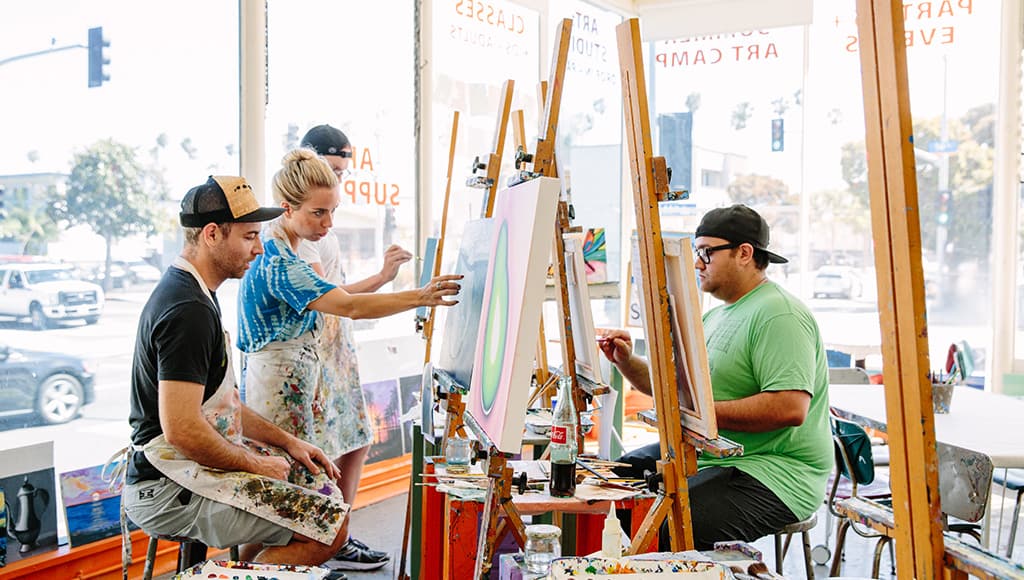 4. Pacific Park
Did you know the amusement park on the Santa Monica Pier has its own identity? The Pacific Park is home to the rollercoaster, ferris wheel and other food and fun you see in the famous photos. It's the only West Coast amusement park on a pier. Admission is free while rides and attractions are priced individually from $5-$12. Go have a blast!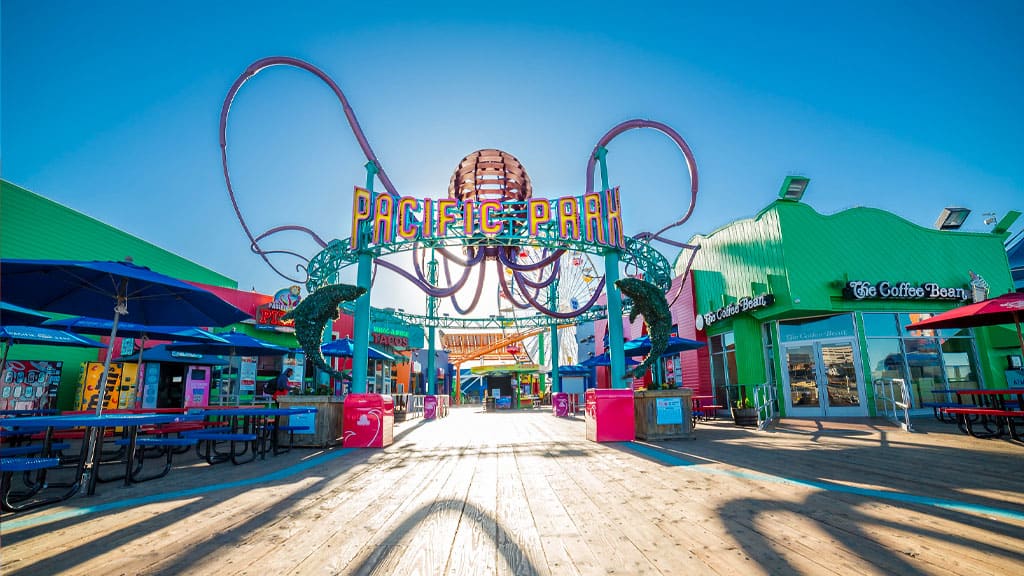 5. Trapeze School New York
Fly like a seagull on the trapeze at Santa Monica Pier. Or try your hand at a trampoline and silks class. For those ages 6 and above, this gravity defying pursuit makes the perfect day-time family activity. Be sure to sign up for classes in advance to ensure your spot in these popular classes.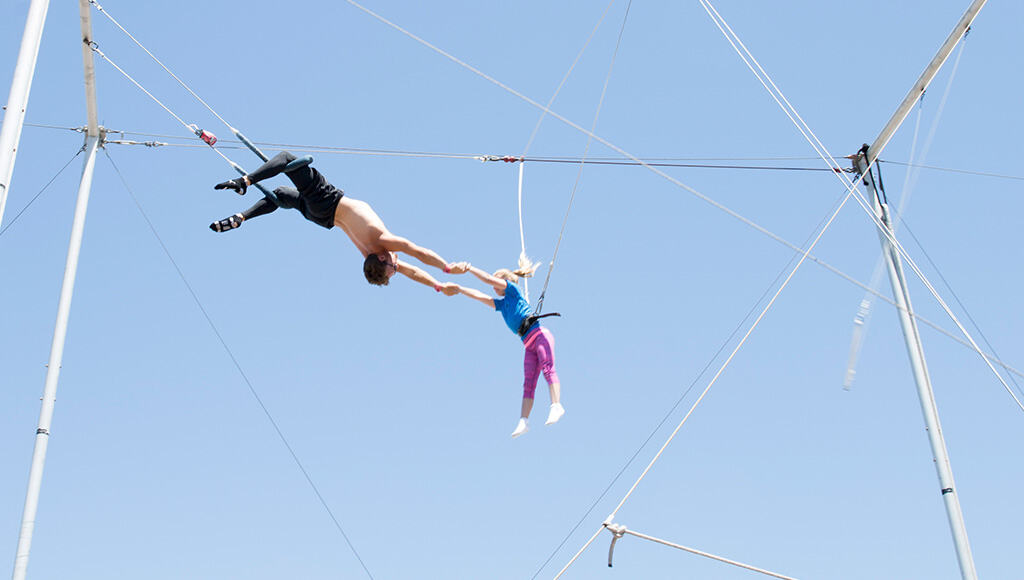 Travel safely and sustainably to help maintain Santa Monica's beauty while staying healthy with these tips.
6. Third Street Promenade
Perhaps our most popular neighborhood, Third Street Promenade houses the largest concentration of shops and restaurants in Santa Monica. It's also home to street performers offering endless entertainment. Grab a meal at the iconic Mel's Drive-In from the film American Graffiti or stroll the farmers market. And don't miss all the street art murals around every corner.
7. Heal the Bay Aquarium
Not only is this aquarium home to some spectacular murals, it's a marine education facility, too, inspiring understanding and conservation of Southern California coastal waters, watersheds and marine life through education, interaction and discovery. The public is always welcome to visit, and it's easy to access at beach-level under the Santa Monica Pier. Kids 12 and under are free with the purchase of a $10 adult ticket.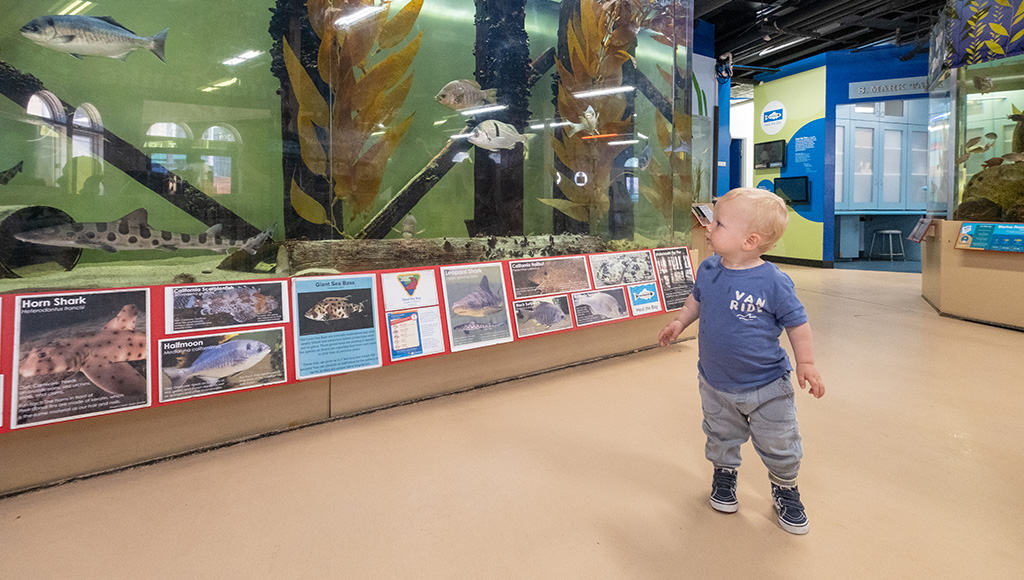 8. Annenberg Community Beach House
All are welcome to enjoy Annenberg Community Beach House with its splash pad, playground, pool and even free wifi. Blissfully explore the grounds of this public beach house daily, and lounge by the pool between Memorial Day and Labor Day. Easily keep kids of all ages entertained with beach volleyball lessons, soccer courts and community events for ages 2 and up, while adults soak up the sun and maybe sneak in a few pages of that book.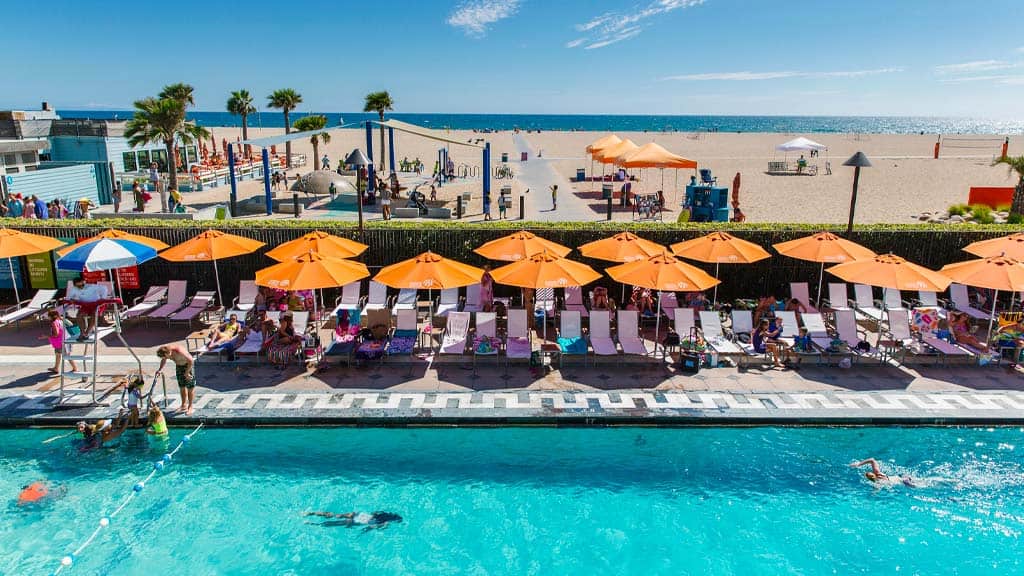 Blogs
More good vibes in Santa Monica
Explore the pier, the promenade, music and other fun throughout the city. Check out more travel inspiration in our latest blog posts.
View All Blogs