Street Murals: Downtown Santa Monica/3rd Street Promenade
Posted December 20, 2018

Santa Monica is an arts and culture hub, home to 170+ street art murals all within its 8.3 square miles and eight neighborhoods. The Downtown Santa Monica/3rd St Promenade neighborhood has the highest concentration of shops, restaurants, and hotels in town, it also gives off a local vibe with its twice-weekly farmers market on Wednesday and Saturday and lively street performers.
To see the murals that are in the Downtown Santa Monica/3rd St Promenade neighborhood, scroll down or view the Google map of locations.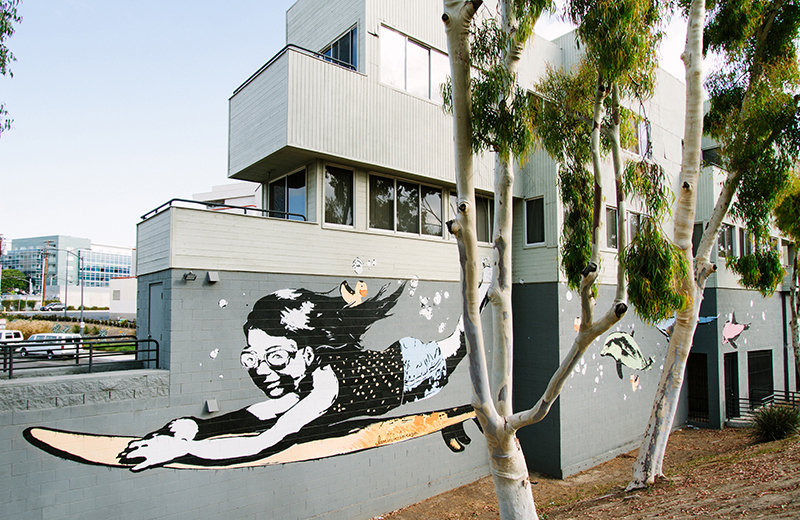 Duck Dive by Bumblebeelovesyou
Offices, 10-West Exit at 4th Street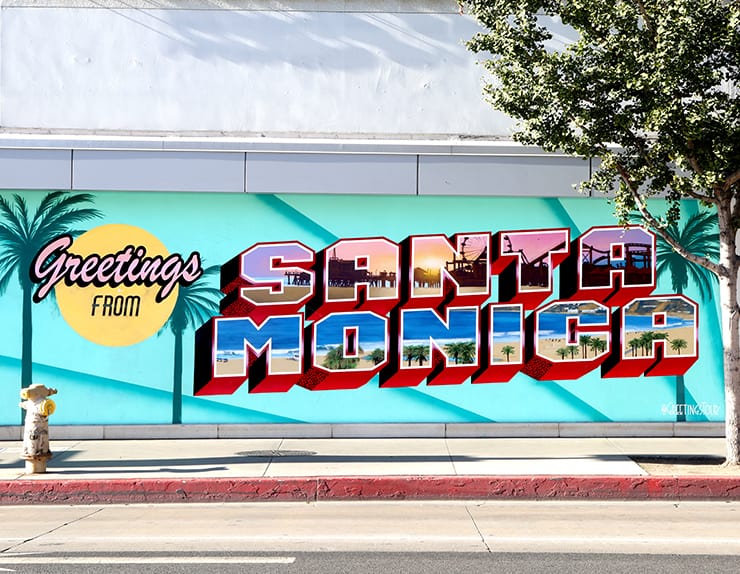 Mural by Victor Ving & Lisa Beggs (Greetings Tour)
315 Colorado Ave
Santa Monica Tribute Mural by Ruben Rojas
Santa Monica High School, Olympic Blvd at 6th St
In October 2018, Beautify Earth took the opportunity to say thanks for all of the love and support that they said the City of Santa Monica – the city they started in – has given them. In honor of that, they created this tribute mural to Santa Monica. It's approximately 1/4 mile long and is visible to everyone passing by on the 10 Freeway.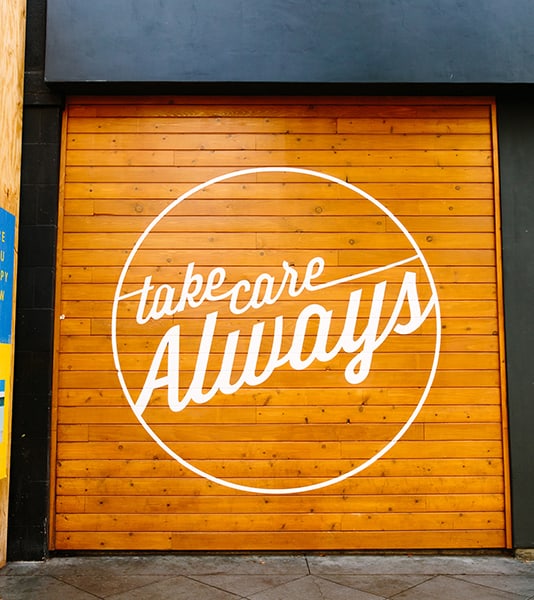 Take Care Always
BIBIBOP Asian Grill (On Santa Monica Blvd Side), 1401 3rd Street Promenade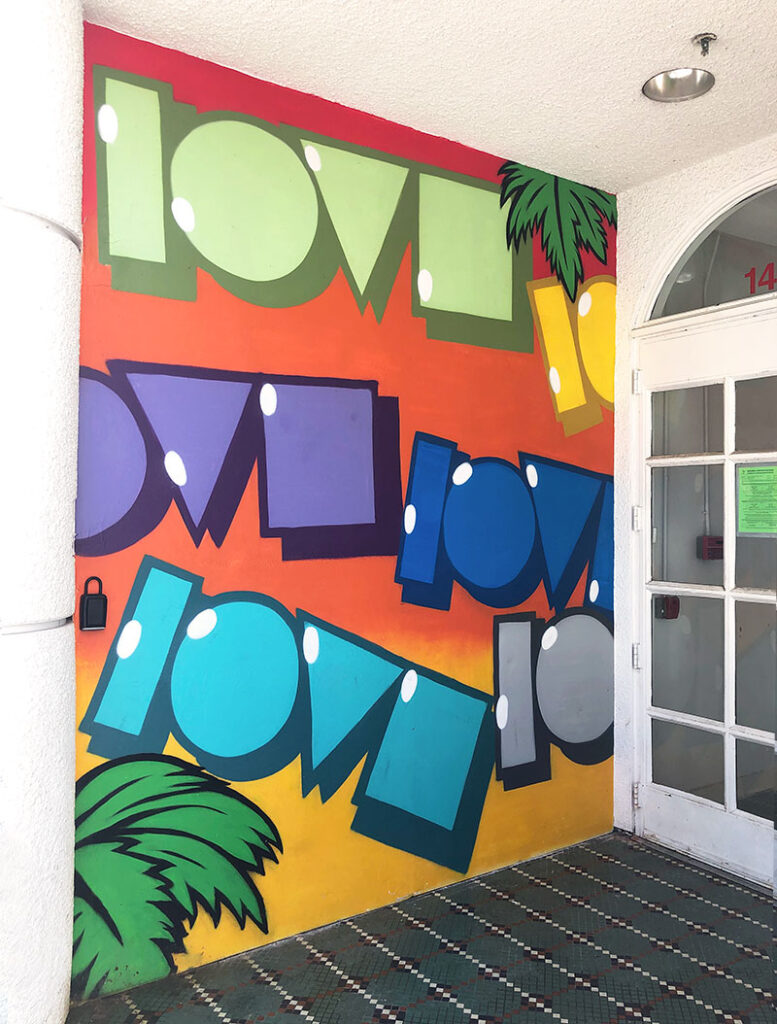 1444 3rd Street Promenade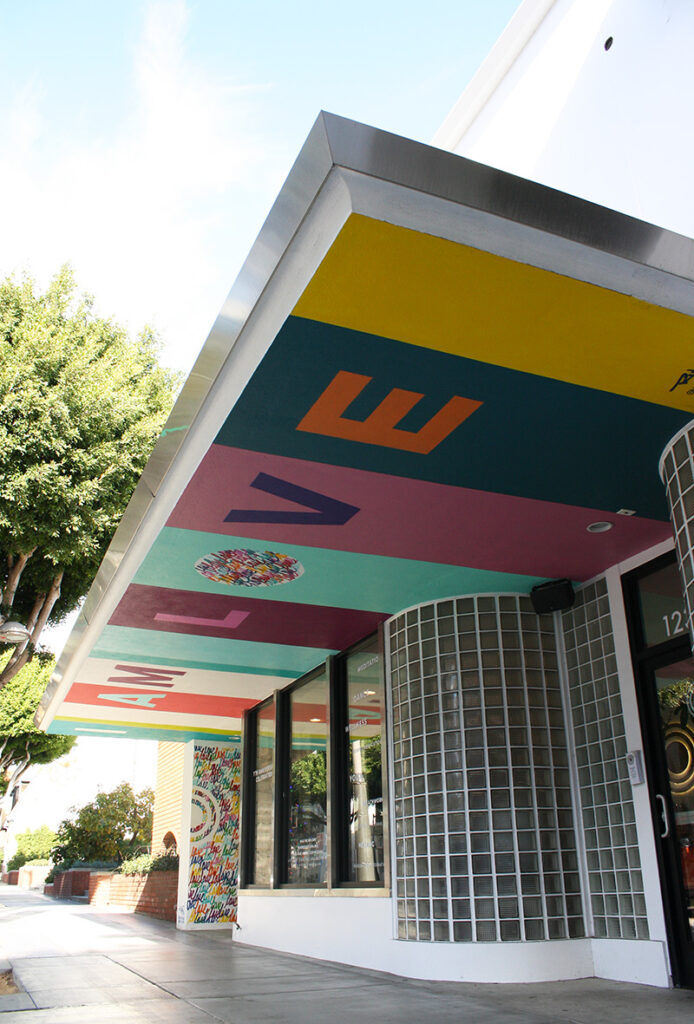 I Am Love by Ruben Rojas
1231 4th St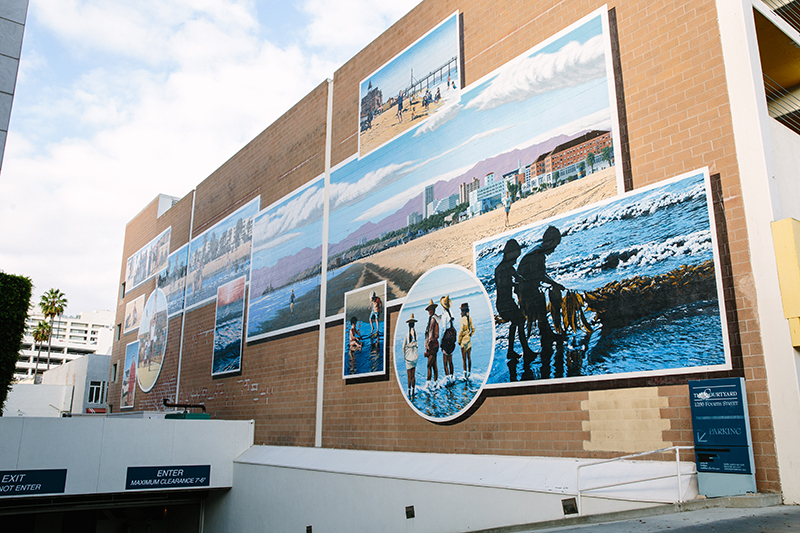 Santa Monica Beach by Art Mortimer
Parking Structure One, 1234 4th St
When I was initially contacted by the Milken Family Foundation about the mural on the side of the parking structure, the challenge was: What would it be and be about? At the time, I had been living for years in Ocean Park about a half block from the beach & parking lot, where one can walk right down to the beach. But Downtown Santa Monica, although it is a beach city, is separated from the beach by the Palisades cliffs. So, the idea of my mural is to bring the beach experience, both historical and contemporary, up into Downtown Santa Monica— to make the beach experience part of the downtown. So the people who work at the Milken Family Foundation can look out their windows and have a beach experience, instead of seeing nothing but a blank, concrete block wall. And passersby in the city can get a taste of life on the beach as well. – Art Mortimer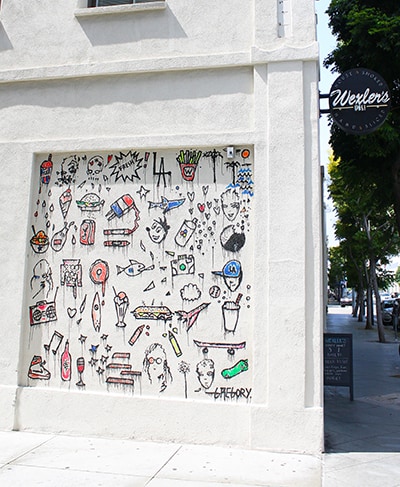 Mural by Gregory Siff
Wexler's Deli, 616 Santa Monica Blvd
Mural by Daniel Richmond & Pietro
Oak Park CrossFit, 1427 Lincoln Blvd (South Alley)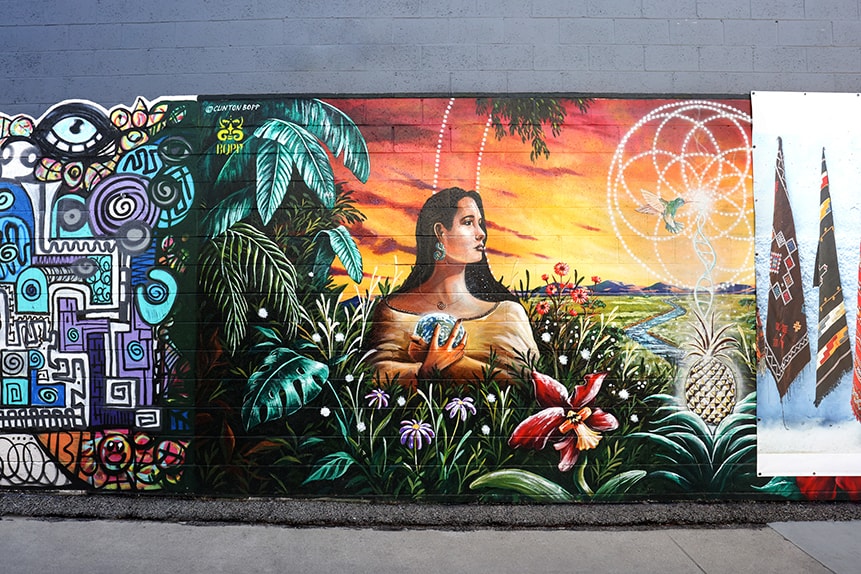 Mural by Clinton Bopp
Oak Park CrossFit, 1427 Lincoln Blvd (South Alley)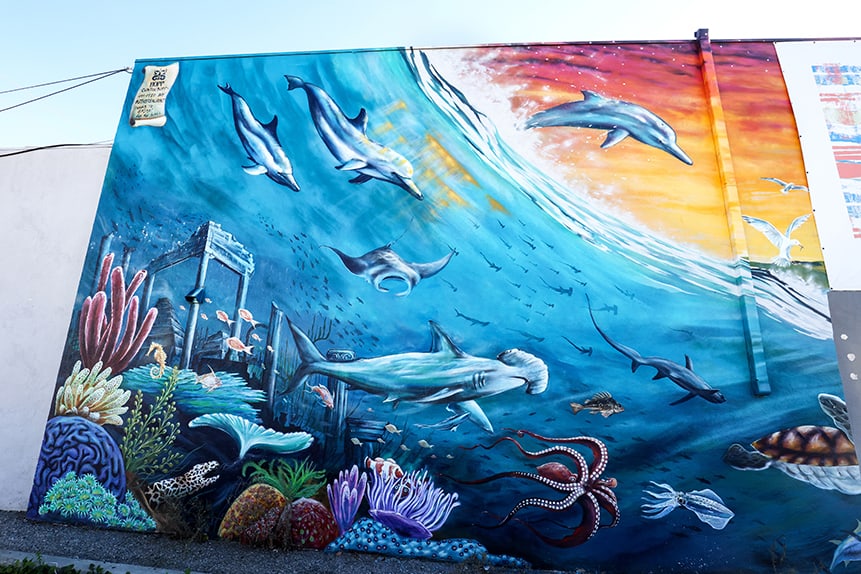 Mural by Clinton Bopp
CVS, 1411 Lincoln Blvd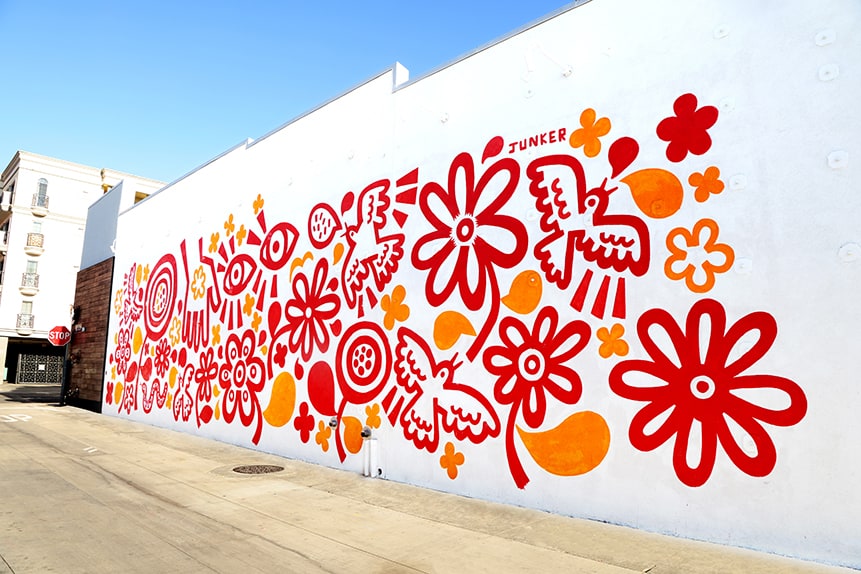 Mural by Eric Junker, 2021
Target (West Alley), 420 Broadway
Vibrante, Brilliante, Transition, Cielo, Kale Salad, and Pink Lemonade by Ruben Rojas
Tar and Roses, 602 Santa Monica Blvd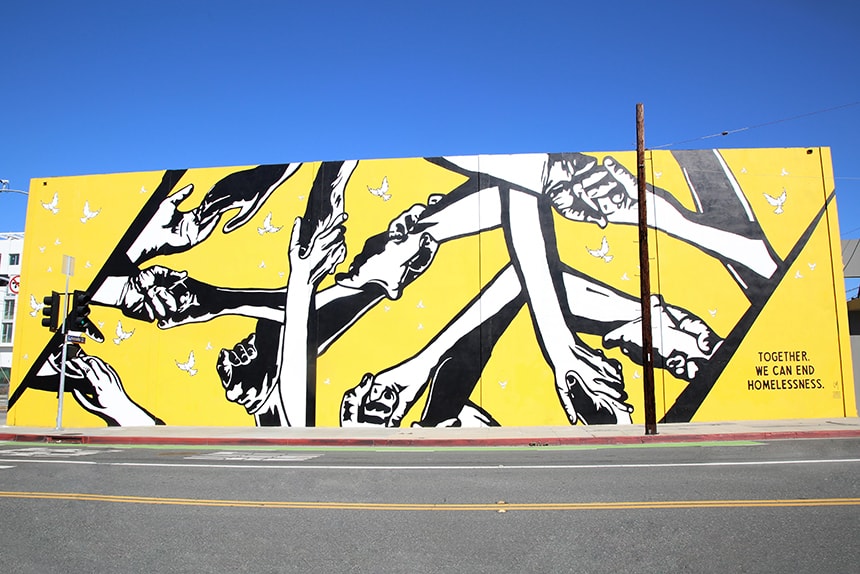 Together We Can End Homelessness by Corie Mattie
710 Colorado Ave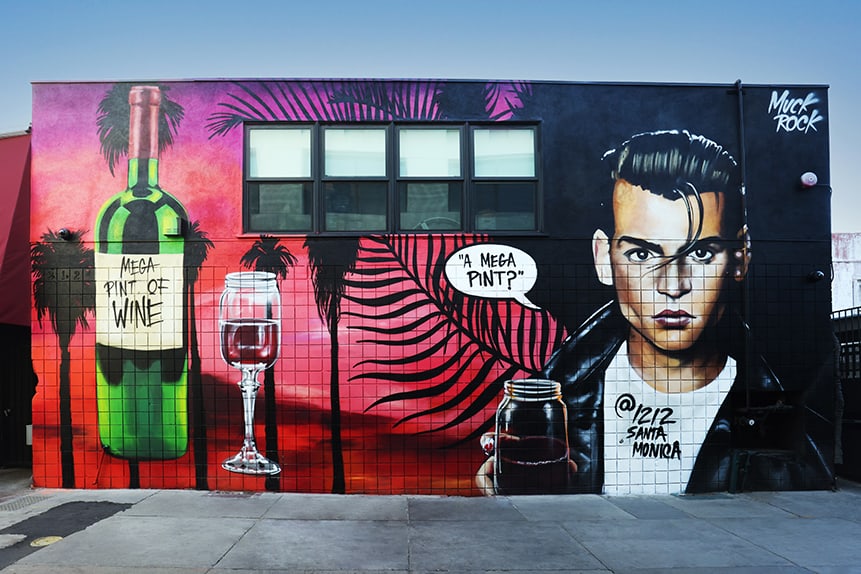 Johnny Depp by Jules Muck, 2022
1212 Santa Monica (Alley), 1212 3rd Street Promenade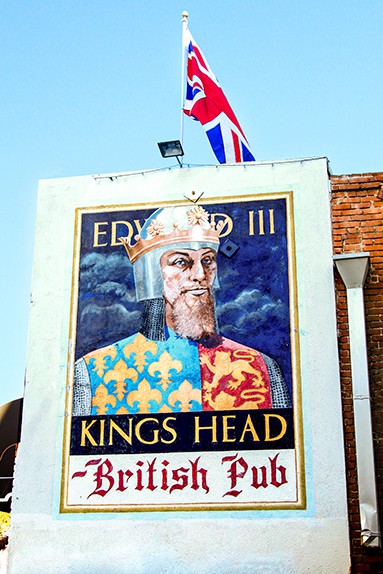 Edward III
Ye Olde Kind's Head (West Alley), 116 Broadway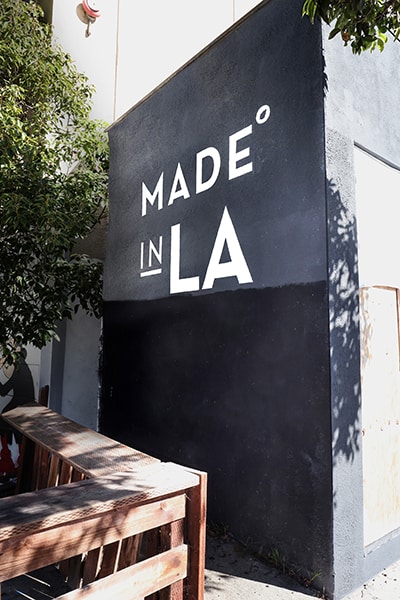 Made in LA
Organic Modernism, 1443 Lincoln Blvd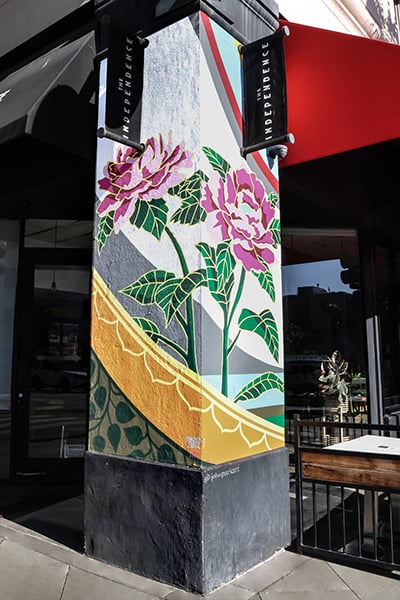 Mural by John Park
The Independence, 205 Broadway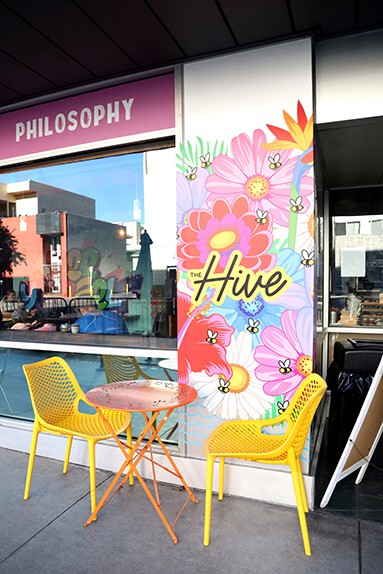 The Hive (Exterior), 606 Broadway
Murals by The Art of Chase
The Hive (Interior), 606 Broadway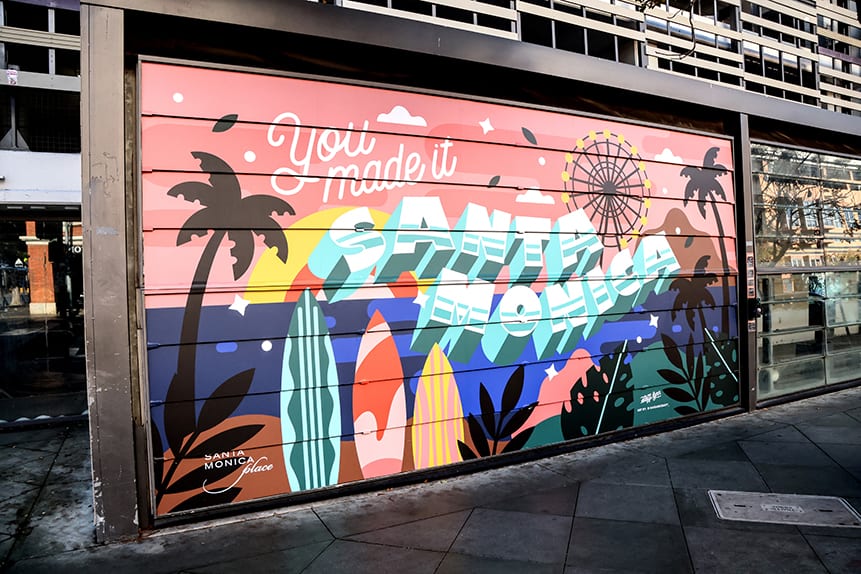 You Made It by Steffi Lynn
Santa Monica Place, Corner of 4th St and Broadway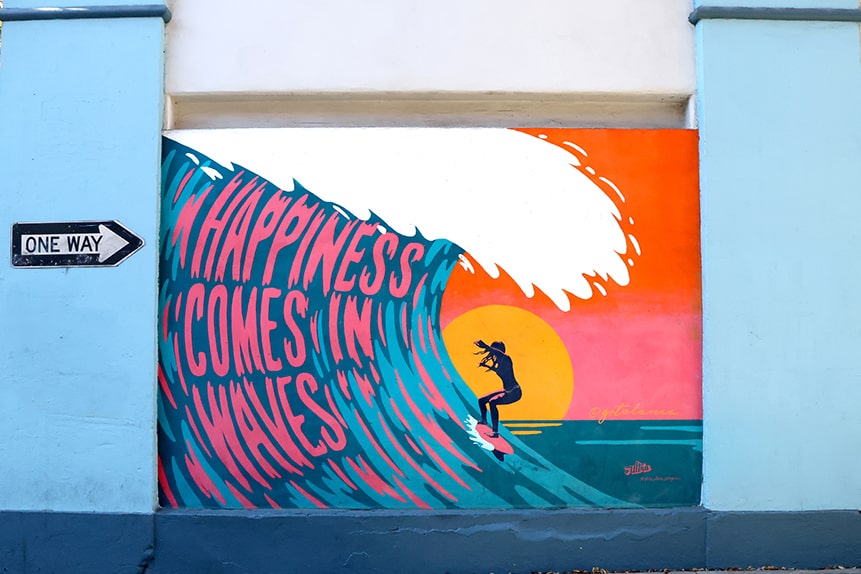 Happiness Comes in Waves by +Ultra
Lanea, 217 Broadway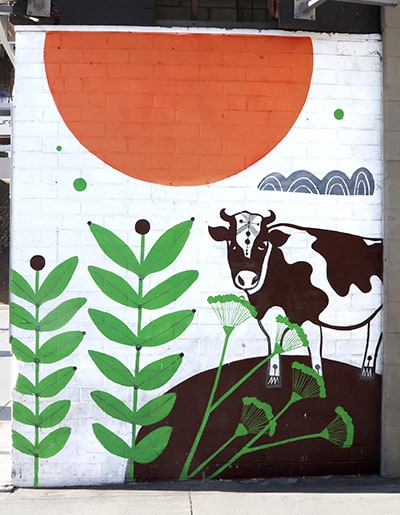 Burger Lounge, 213 Arizona Ave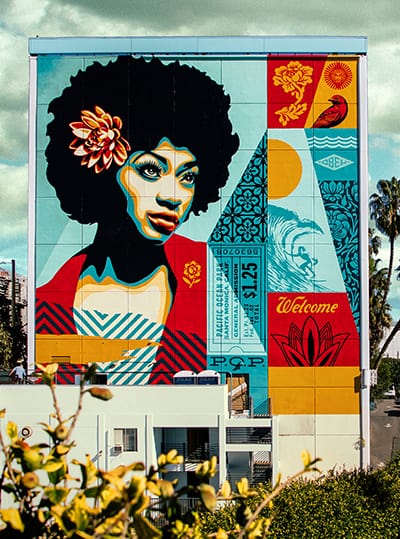 Mural by Shepard Fairey
The Pierside Hotel, 120 Colorado Ave
Santa Monica is a beautiful place with a vibrant history filled with creators and rebels from surf, skate, and music culture. No neighborhood is one-dimensional, so I chose to emphasize themes and bits of history related to Santa Monica that I most enjoy. I'm drawn to the hippie spirit of the neighborhood, which is welcoming of all types, the natural beauty, ocean air, and the way the Pacific Ocean Park (POP) once it was abandoned, provided a fertile wasteland for surfers and skaters to flourish. As someone whose life was changed by skateboarding, I can't overstate Santa Monica's importance to the evolution of skate culture! There's way too much cool Santa Monica history to reference in one mural. -Shepard
Mel's Diner, 1670 Lincoln Blvd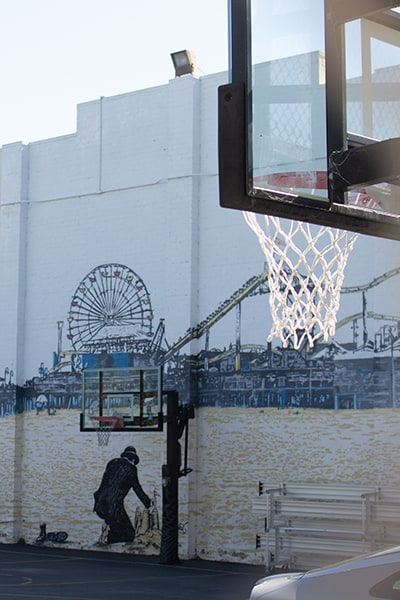 Mural by Nick Walker
The Boys and Girls Club, 1238 Lincoln Blvd
Back to Top | Back to Complete Street Art Guide
Downtown Santa Monica/3rd Street Promenade Mural Locations
Now that you've see the artwork, check out the exact locations on the map below. Then, visit the murals in person and share your own photos on social media using #SeeSantaMonicaMurals.