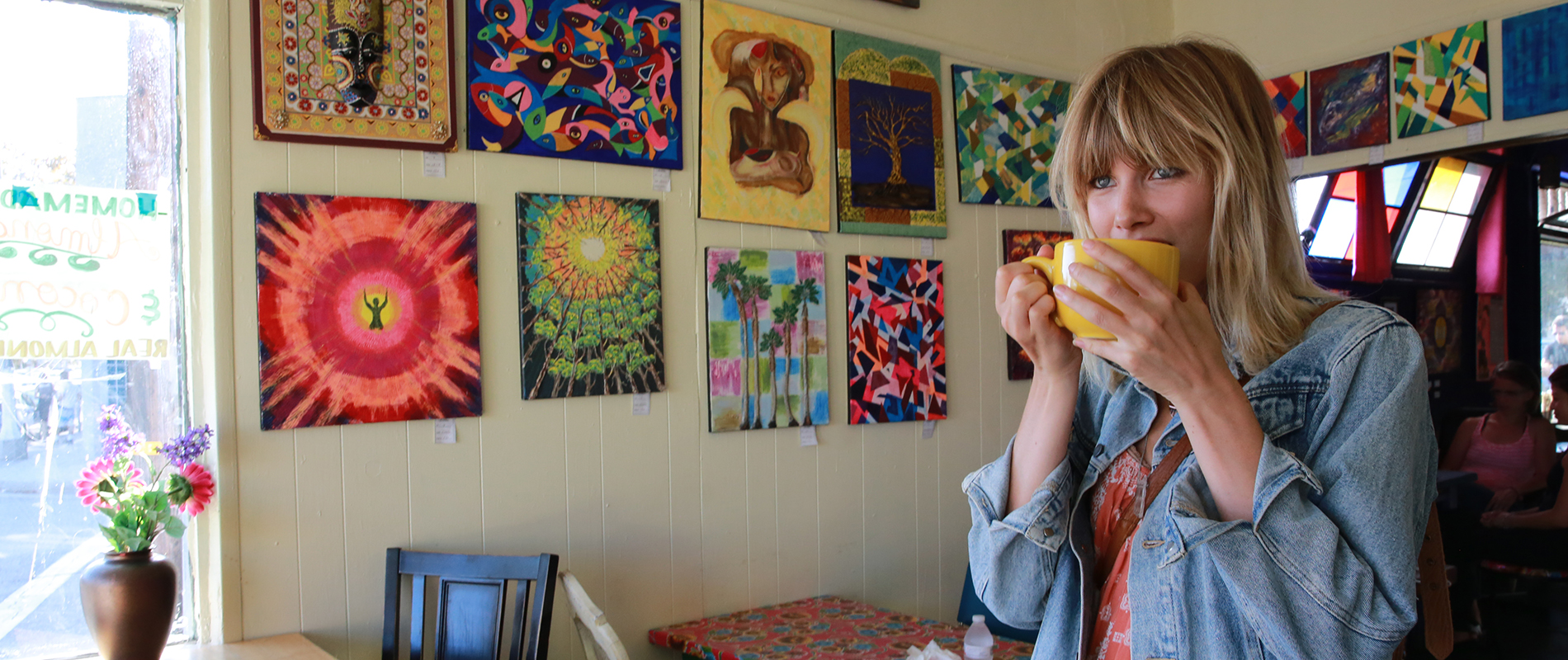 Female-Owned Businesses Flourish In Santa Monica
Updated January 17, 2023 in
Shop
Posted March 8, 2021
Sisters are doing it for themselves in the city by the sea. Pushing past persistent glass ceilings, these boss ladies have turned their passion for pastries, appreciation of accessories and art, fervor for fitness, and hankering to be a good host into thriving Santa Monica restaurants, gyms, hotels, coffee shops, boutiques and self care sanctuaries. In honor of International Women's Day and Women's History Month, we've rounded up a small sampling of female-fronted Santa Monica businesses to support.
Socalo
After meeting in the late '70s as the only two women working in the kitchen at Chicago's prestigious Le Perroquet, chefs Mary Sue Milliken and Susan Feniger moved to LA in 1981 and opened what would become the first in a long string of restaurants that includes former Santa Monica institution and James Beard Award winner Border Grill, eventually opening Socalo in Santa Monica. Socalo is an all-day Mid-City canteen located in the Gateway Hotel that serves their specialty, modern Mexican with a seasonal California twist (i.e. jackfruit tinga tacos, gingery ceviche, warm guava empanadas, and duck carnitas cassoulet). As Milliken is fond of saying, "We ditched the patriarchy and took charge of our own destiny." They've never stopped blazing trails as cookbook authors, Food Network hosts, champions for LGBTQ rights, sustainability, and anti-hunger charities, or founding members of Women Chefs and Restauranteurs and Chefs Collaborative.
The NOW Massage
Self-help gurus, life coaches and therapists are constantly advising people to live in "the now." If they're talking about The NOW, as in the Main Street minimalist chic massage parlor, sign us up! Co-founders Gara Post (the current chief creative officer) and Amy Krofchick set out to bring pampering to the people. They saw self care as a necessity not a luxury, so their business model incorporated quicker services for busy urbanites, reasonable prices and serene whitewash-and-wood interiors. Their services target sore muscles with strong hands, rose quartz crystals and hemp-infused Calm Balm.
Sidecar Doughnuts
"Donut" miss the chance to enjoy a delicious donut while also supporting a homegrown Southern California brand started by wife-and-husband team. Back in 2012, Chi-Lin and Sumter Pendergrast started testing out artisanal and elevated takes on classic recipes—think vanilla bean glazed, Saigon cinnamon crumb and salted malted chocolate chip cookie dough. Sidecar Doughnuts is more than a tasty morning treat… Chi-Lin and Sumter prep as many ingredients in-house as possible and fry in small batches because hot and fresh is the best way to eat a doughnut.
Ten Women Gallery
This co-op stocks handcrafted work of art from several local female artists representing various mediums from leather goods and metalwork to illustrations and ceramics. Both the Main Street and Montana Avenue galleries are excellent places to find a gift or purchase a unique souvenir from your trip to Santa Monica. Trust us, no one would complain if you brought back a Kara Taub shawl, a masterpiece of millinery by Anthea Brown, a Shelly Shwartz vase or a gourd craft from Karen Saviskas.
Black Santa Monica Tours and Concierge
Born and raised in Santa Monica, Robbie Jones grew up hearing stories from elders about the vibrant African American heritage and cultural contributions in greater LA and Santa Monica. Her enthusiasm for black history continued to grow and in the '80s and '90s and she started giving tours for friends and family. With their support and encouragement she eventually built Black Santa Monica Tours and Concierge in 2004. She is available for private and small group walking or bus tours.
View this post on Instagram
Curated Los Angeles
Diamonds are a girl's best friend, especially at Curated Los Angeles. Elizabeth Genetti has made a career out of diamonds with trendy signet rings, bold bib necklaces, and delicate initial charms. The Montana Avenue baubles boutique stocks mostly California designers. It features an impressive wall of earrings and if you find more studs than you have holes to wear them in, they can handle that too with their ear-piercing services. They also offer engraving and repairs and carry a vast line of jewelry for brides and other members of the wedding party from flower girls to mothers of the bride.
UnUrban Coffee House
This quaint and quirky corner coffee shop and café has been a Pico mainstay for many years. UnUrban Coffee House, ran by Pam Stollings, is the kind of place where you can catch up with a friend over a ginger elixir and comfort foods like a gooey grilled cheese sandwich or a bowl of turkey chili, read the paper or discover a new local painter in the constantly rotating art show. They offer gluten-free, organic and vegan food plus they make their own additive-free almond and coconut milk.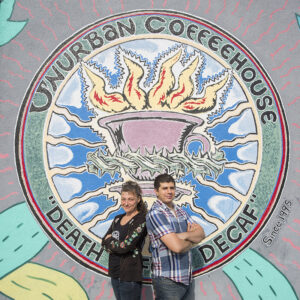 Rustic Canyon Family
Soon after Rustic Canyon's opening in December 2006, pastry chef and Santa Monica native Zoe Nathan stole the heart of owner Josh Loeb in the process. Now married with children, together (with co-owner Colby Goff) they went on to build a Westside edible empire which includes Birdie G's, Cassia, Esters Wine Shop & Bar, Huckleberry, Milo & Olive, and Sweet Rose Creamery. Rustic Canyon Family of Restaurants cultivates partnerships with other hotshot kitchen talent like Jeremy Fox and Erin Eastland, and has donated more than a million dollars to organizations close to their hearts like Upward Bound, The People Concern, Gather For Good and No Us Without You LA.
View this post on Instagram