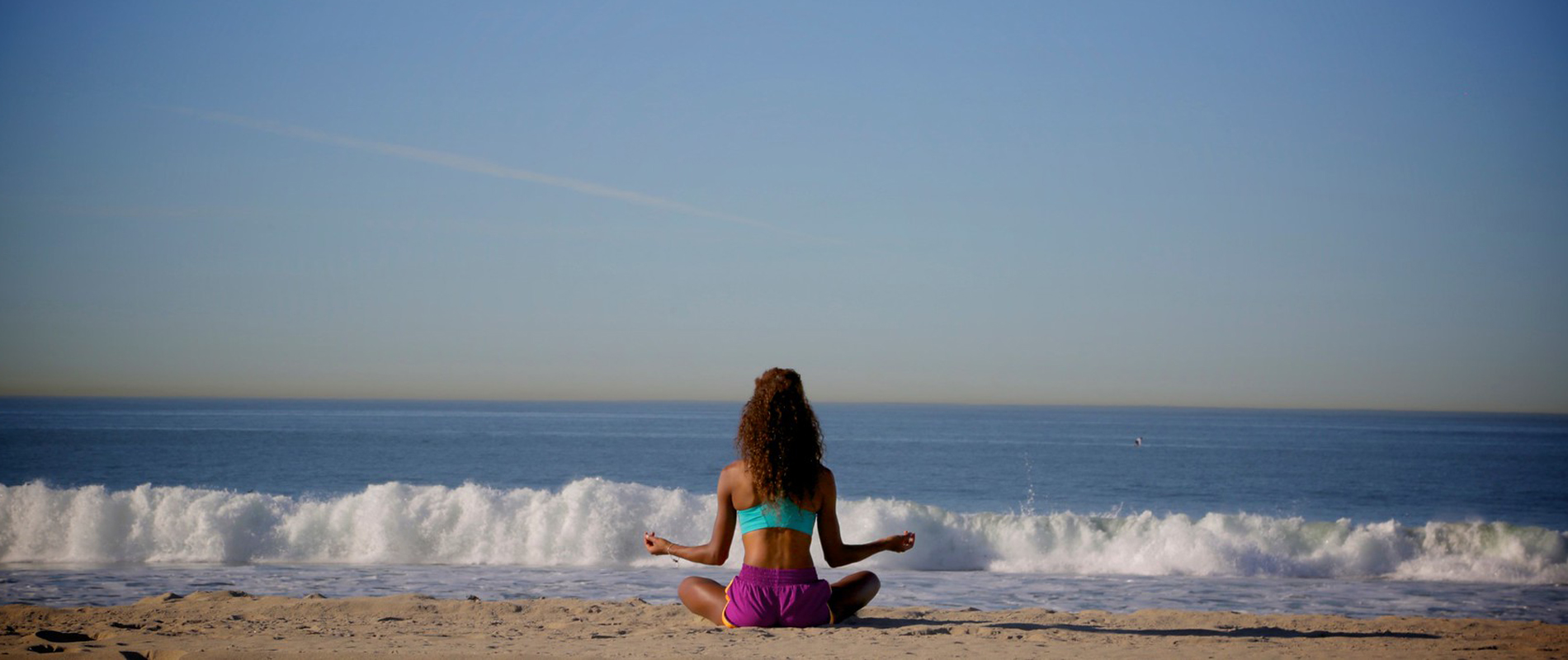 The Big Chill: Mastering Relaxation & Wellness
Updated September 27, 2022 in
Visit
Posted April 26, 2017
Relaxation and wellness comes in waves at these Santa Monica spas and restaurants.
Whether it's a pre-dawn yoga or surf session or an evening spin class, Santa Monicans are known to play hard. But locals have also mastered the art of wellness and recovery, thanks to the city's abundance of spas, yoga studios, juicing bars, and healthy eating options. So work up a sweat (or not) and then dial up some serious downtime, because we've left no hot stone unturned in our search for the most rejuvenating spots in the city. All that's left for you to do? Just breathe.
Top Santa Monica Spas
Set inside the luxurious Fairmont Miramar Hotel & Bungalows, Exhale Spa is a virtual buffet of mind-body wellness. Check in for poolside massages or healing Eastern modalities, such as Reiki, cupping, and acu-organ detox. Alchemie Spa makes the most of Santa Monica's sunny climate with an infrared sauna, which utilizes UV-filtered solar rays to boost metabolism and recharge muscles and skin cells. Tikkun Holistic Spa offers immersive experiences like tantric couples' spa "journeys" and ancient Korean, plant-based steam therapies that aid in everything from hormone flow to digestion. Lantern-lit walkways and sounds of rushing waterfalls create a tranquil vibe inside Willow Spa. But if you're in a rush to relax, sample the "Zen Express" menu, featuring 30 and 45 minute treatments.
Yoga
Whether you consider yourself an advanced student or are just learning your downward dog, instructor and founder Ally Hamilton of Yogis Anonymous has an option for you. Try special workshops like AcroYoga, a combination of acrobatics and yoga, or Yogic Arts, a blend of martial arts and Thai massage. Santa Monica Yoga offers yoga and Pilates classes including hatha, flow, pre- and postnatal. A unique, beginner-friendly "Roll, Release and Mobilize" class utilizes foam rollers and specially designed balls for targeted, deep muscle relief. Ready for something completely different?
Healthy Eating Options
An all-organic menu, with ingredients sourced solely from local farms, provides plenty of hearty, yet healthy eating options at Kreation Kafe. Inside True Food Kitchen vegan, vegetarian, and gluten-free options anchor an anti-inflammatory focused nutrition philosophy. Order up the "Inside Out" quinoa burger or the tempeh "TLT" with tomatoes and Vegenaise. Meat lovers can also get their fix with options like grass-fed bison or shaved turkey.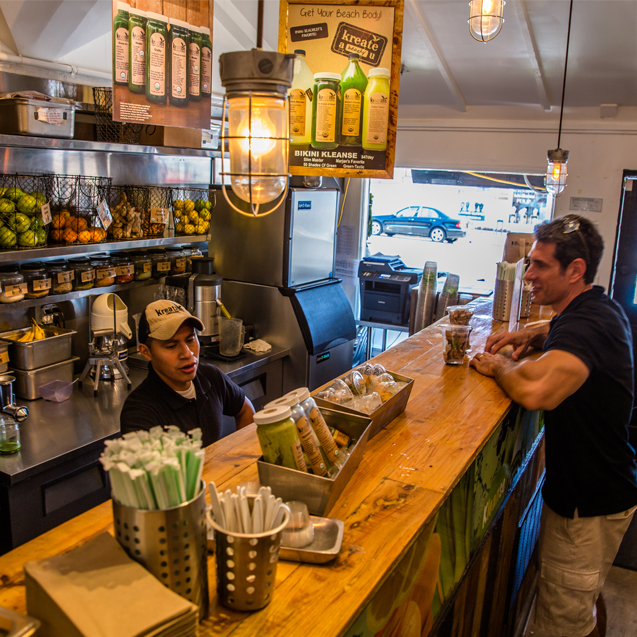 Juicing & Smoothies
Main Squeeze is known for exceptional smoothies. Look for options like the zingy citrus-green cleanser with grapefruit, kale, cucumber, celery, and mint or the spoon-required acai bowl loaded with homemade coconut milk, hemp granola, guarana, banana, and blueberries. Co-owned by television actress and "supermom" Elisabeth Röhm, Rejuice, blends a bounty of local and organic produce into a variety of cold-pressed juicing options, all served in eco-friendly refillable glass bottles.