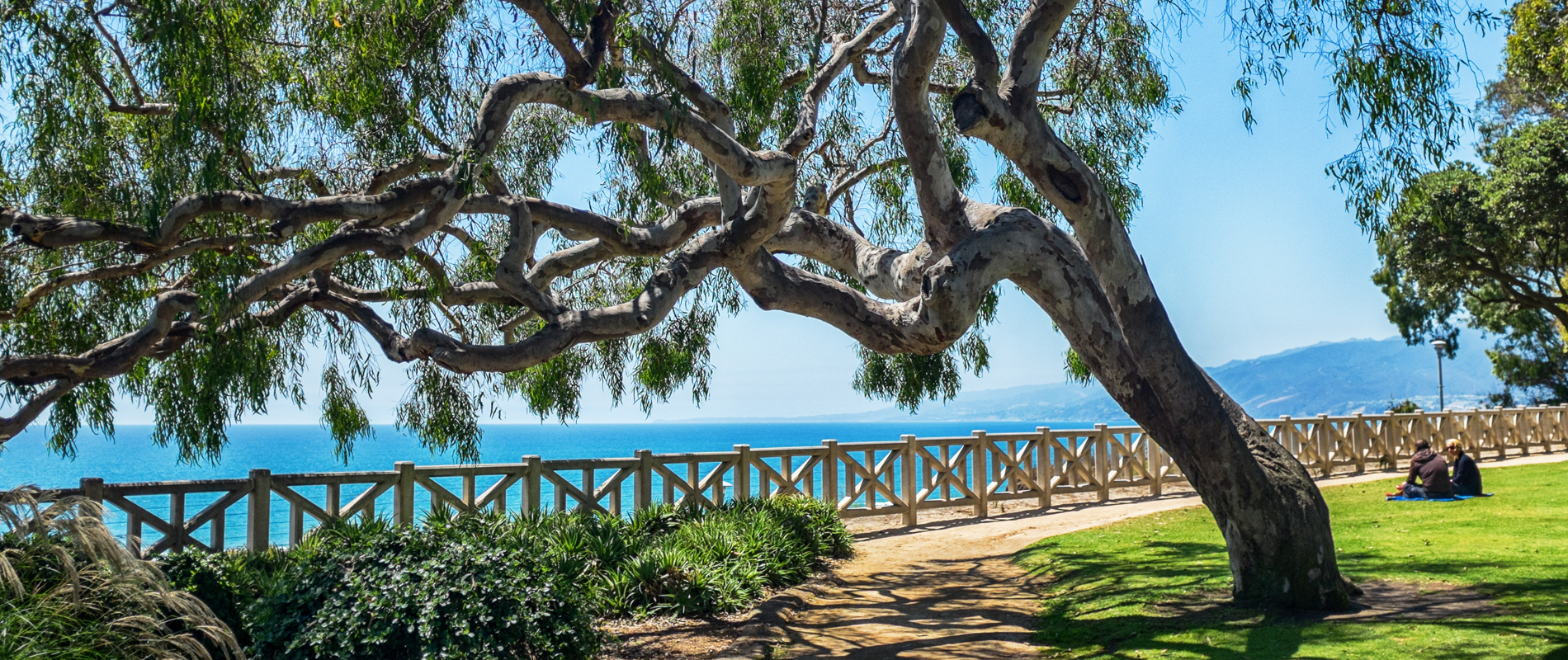 The Best Ways to Picnic in Santa Monica
Updated September 24, 2019 in
Explore
Posted April 14, 2015
Want to relish the 280 days of sunshine Santa Monica has to offer while enjoying the best food imaginable? Picnicking in the local parks is perfect for a family outing, spicing up a date or simply hanging out with friends. Enhance your outdoor experience by grabbing the best in grab-and-go meal options in Santa Monica and setting up a cozy spot in your favorite park.
For those who love the outdoors and food there are a couple of standouts in Santa Monica. Each park offers unique qualities whether it is an ocean breeze or an artistic flair while each specialty food store gives your picnic a different theme. Try out one of the combinations below or customize your experience by mixing and matching to create the ideal picnic setting.
Family Fun + Farm Fresh
Have a fun family outing at Virginia Avenue Park with its two playgrounds, seasonal splash pad and basketball courts. For a convenient and interactive cuisine experience, head to the Virginia Avenue Farmers Market, which takes place on Saturdays from 8:00 a.m. to 1:00 p.m. on Saturdays where you and your kids can pick the freshest produce to make a healthy and locally sustainable meal. The park also has BBQs so you can cook up your meal as the kids play on one of the nearby playgrounds.
Beach Views + Box Lunch
For breathtaking ocean and sunset views, Palisades Park is the place to sit and enjoy the sea breeze. Lay your blanket on the 26.2 acres of property set along the sandstone bluffs and gaze along the California coastline and gorgeous walking trails. Inspire romance on your date night and pick up luxurious cheeses from Andrew's Cheese Shop to set the mood for sunset. You can customize a picnic box with different cheeses, sweets and cold cuts based on your needs. If a daytime picnic is more your style, the renowned Santa Monica Seafood has the best fish in Los Angeles. Take-out their classic ceviche, calamari, and entrées for a meal packed with flavor and freshness on a sunny afternoon.
Cool Cultural + Classic Eats
Enjoy Santa Monica's newest architectural park, Tongva Park for winding walkways, observation decks, picnic tables and ample open grass. The modern green-space faces the ocean and is centrally located, making it easy to get to. Match the environmental-friendly space by heading to Whole Foods for organic produce or pre-made cuisine. If you want to make a statement and eat like the locals, grab the famous "Godmother" sandwich or freshly made baguettes and Italian faire from Bay Cities Italian Deli & Bakery.
Fitness + Flavor
Stay active at Memorial Park with their several baseball and softball fields and tennis courts. Since Santa Monica is known as the birthplace of modern skateboarding, The Cove keeps this tradition alive with its bowls, stairs and ramps inspiring generations of skateboarders. Only steps away, Tacos Por Favor offers tacos that were rated one of "21 Tacos to Try Before You Die" by LA Eater.
Santa Monica has over 20 parks with different experiences and facilities to inspire locals and visitors alike to remain active and enjoy the outdoors. So, grab a friend, pick-up some food and spread out a blanket. All that's left to do now is soak in the sunshine!