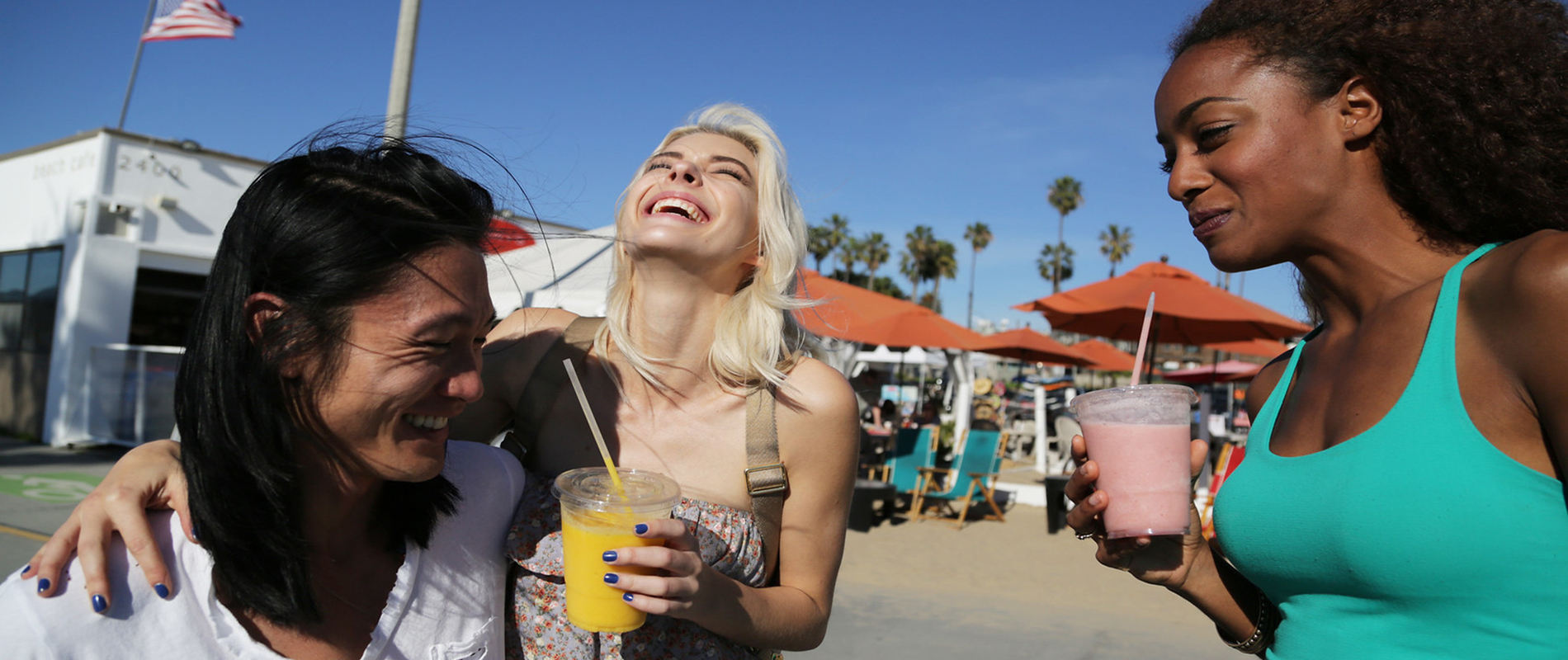 Best Foodie Finds in Santa Monica
Updated July 25, 2022 in
Eat
Posted April 11, 2017
Food lovers are not defined by their meals, but by their foodie finds and experiences – shopping at farmers markets, attending tastings, taking classes and going on tours. Here's a look at five of the best food experiences in Santa Monica.
Esters Wine Shop & Bar
Close out the weekend with the ultimate tasting series at Esters Wine Shop & Bar, from 3 to 6pm every Sunday. For $25, oenophiles can sample a flight of wines tied to a certain theme while enjoying a spread of cheese. The themes cover different regions of the world and clever groupings, such as Beauty Shop Wines, Biodynamic Wines and Women Winemakers.
The Gourmandise School
Improve your skills behind the stove by taking a class at The Gourmandise School. Focused on classic baking & cooking techniques and featuring only locally-sourced sustainable ingredients, the classes are open to beginners, professionals and everyone in between, both young and old. Committed students may sign up for a series, which can last up to ten weeks, or a single class, such as Date Night in Havana, Intro to French Macarons: The French Method and Southern Fried Chicken Dinner, one of several "Couples Night" themes.
Taste of Santa Monica Walking Tour
Put on a pair of comfortable shoes, slather on some sunscreen, and discover the distinct flavors characteristic of Santa Monica cuisine through the Taste of Santa Monica Walking Tour by the Santa Monica Bike Center. This three-hour foodie excursion along Main Street is offered Wednesdays and Saturdays at 11am. Window-shop along the chic boutiques you pass on your way to various restaurants on Main Street. Stop at the famed Main Street Farmers Market, a Santa Monica tradition that welcomes locals and visitors alike on the grounds of the Victorian House.
Six Taste Food Tour
Five tastes form the foundation of flavor in any given recipe: sweet, sour, bitter, salty, and umami. However, the creators of the Six Taste Food Tour yearn to help foodies discover a sixth taste through fun, flavorful and unforgettable experiences, like a walking tour of Santa Monica. Pepper your palette with local favorites such as British pies from Ye Olde King's Head, spicy fried chicken sandwich and avocado toast from The Independence and squash blossom with stuffed goat cheese tacos from The Curious Palate. This four-hour tour covers five to six eateries across roughly eight blocks near the Pacific Ocean, promising spectacular views to boot!
Sweet Spots Dessert Bike Tour
What better way to rid yourself of guilt and simply enjoy almond crunch truffles, fudge pops and salted caramel ice cream than during a workout? That unique scenario is available to those who participate in the Sweets Spots Bike Tour, a moderate, two to three-hour guided ride covering eleven miles on city streets and dedicated paths by the Santa Monica Bike Center. Burn calories while you devour delicious treats made from scratch at three to four local eateries.