Within the context of American civilization, Santa Monica is still a fairly new phenomenon. The city didn't incorporate until 1886, but quickly became a tourist hub. Despite being such a fresh city, we still have plenty of history, including several classic, genre-defining restaurants. Learn about seven classic places to eat well, and which dishes to order at each stop. Bonus: each plate comes with a side of history. By Joshua Lurie
Chez Jay
Chez Jay is an old school "dive bar" near the Santa Monica Pier that dates to 1959. The business was a regular haunt for stars like Marlon Brando and Clint Eastwood and most recently served as a hangout for Billy Bob Thornton's character on the TV show "Goliath," who lived at the adjacent motel. Founder Jay Fiondella passed away in 2008, but his son, daughter, and co-owner Michael Anderson persist. The space features red and white checked tablecloths, a ship's steering wheel, and well-worn bar. Old school dishes include sand dabs almandine and surf & turf with Angus New York steak and lobster tail. Other retro-ish dishes include a classic patty melt (or atypical smoked salmon melt) and Jay's seafood salad with King crab legs, bay shrimp, mixed greens, and "secret dressing."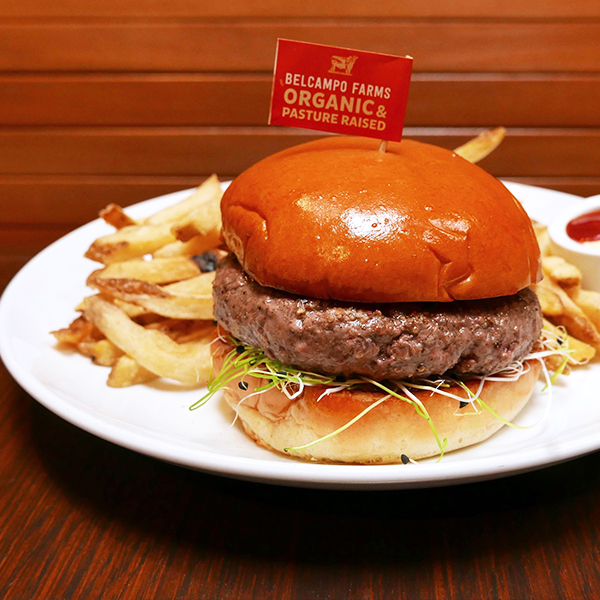 Chinois on Main
Legendary chef Wolfgang Puck and designer/ex Barbara Lazaroff helped to kickstart Asian fusion cuisine by opening Chinois on Main in 1983. An artful crane greets your arrival at this airy, art-lined restaurant with pastel green tables, skylights, and orchid-lined window. Longtime chef Rene Mata continues to fry whole sizzling catfish in a wok, seasoning flaky meat with ginger and serving with tangy ponzu sauce. Each crispy, golden-skinned fish is filleted tableside. Chinois chicken salad, grilled Szechwan beef with spicy shallot cilantro sauce, and Shanghai lobster with curry sauce and crispy spinach are other standbys that survived the test of time.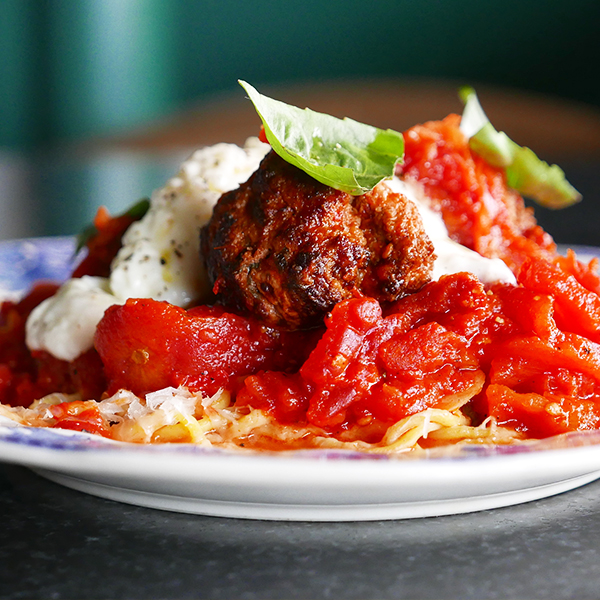 The Galley
The Galley is a nautical themed restaurant that dates to 1934 on Main Street. The façade features a boat called Captain Ron, named for Ron Schur, who became The Galley's owner in 1989. Don't worry; he didn't update décor, which still involves bamboo booths, fishing nets, Christmas lights, and oceanic memorabilia like dried blowfish, propellers, and buoys, plus a big back patio. The menu revolves around three pillars – "Steak. Seafood. Cocktails" and red text highlights four dishes that qualify as"Captain Ron's Pick." That quartet includes jumbo shrimp cocktail; an Australian lamb chop trio; seafood diablo pasta with fresh fish, clams, and jumbo shrimp sautéed in spicy tomato cream sauce; and "land food" chicken breast sautéed in white wine cream sauce with garlic, basil, and vegetables. If you dare to defy Captain's orders, consider shrimp scampi sautéed in garlic butter wine sauce.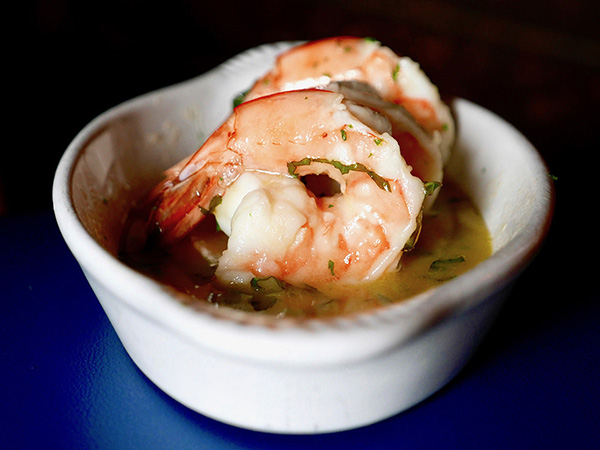 Hot Dog on a Stick
In 1946, Dave Barham started serving ice cream and lemonade at a red stand near the Santa Monica Pier called Party Puffs. He can thank dear old Mom for breakout status, applying her cornbread recipe to hot dogs. The dish proved to be such a big hit that he changed the business name to Hot Dog on a Stick. Choose from a Nathan's beef, turkey, or veggie frank that's dipped in cornmeal and fried to order. If you prefer molten cheese on a stick, mozzarella, American or jalapeño-flecked Jack are all in play. Indulge further with an order of funnel cake sticks dusted with powdered sugar, and "hand stomped" lemonade in flavors like lemon, lime, or cherry flavoring. Grab a seat to watch volleyball players and passing runners or stroll with your stick.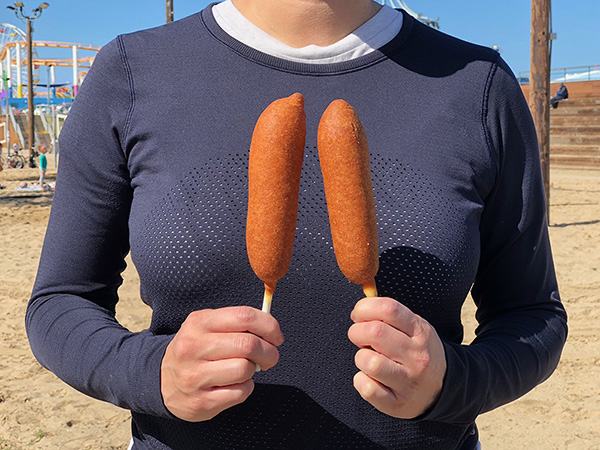 The Lobster
The Lobster was originally established in 1923 and revived in 1999 at the point where historic Route 66 meets the iconic Santa Monica Pier. Chef Govind Armstrong took over the kitchen in 2017 and makes sure that the food is worthy of the prized views, and not just a touristy afterthought. Lobster remains the preferred culinary path, whether steamed, grilled, butter poached, featured in mashed potatoes, or punctuating a little gem salad with avocado, citrus vinaigrette and crispy leeks. Their lobster roll features sweet lobster meat folded with Japanese mayo and served on a buttery toasted split-top roll lined with little gem lettuce, served with skinny skin-on fries, bread-and-butter cucumber pickles, and a wedge of lemon to squeeze.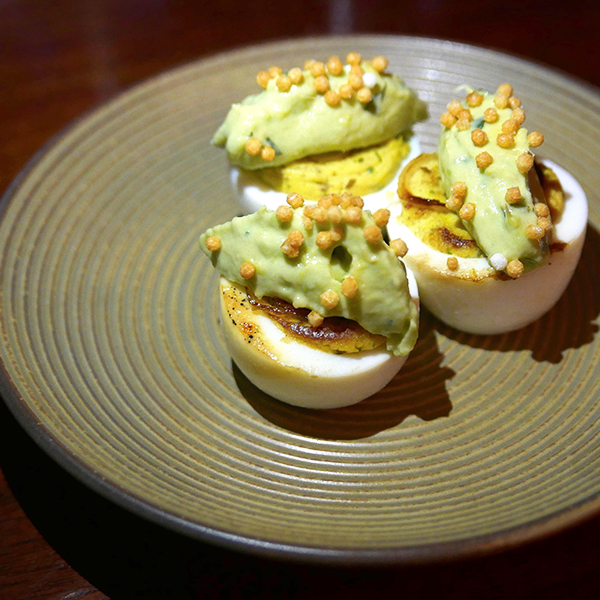 The Misfit
Santa Monica's iconic Clock Tower Building dates back to 1929, long before nearby Third Street Promenade was a glimmer in a city planner's eye. The Misfit now occupies the Art Deco building's bottom floor. A patio-framed entrance gives way to red cushioned stools at a curved zinc bar, a dining room with warm wood and brown cushioned banquettes, and a high, pressed-tin ceiling. The menu boils down to seasonal California cuisine with global influences. Burgers go way beyond standard beef. Sushi-grade ahi is seared and piled with crunchy Korean pickles, avocado, and Sriracha mayo on a soft bun. Hope Ranch mussels bathe in broth crafted with six-herb salsa verde, Chenin Blanc, fennel, and chiles. They also serve Saigon-style crispy chicken with spicy galangal dipping sauce and mix/stir thoughtful drinks.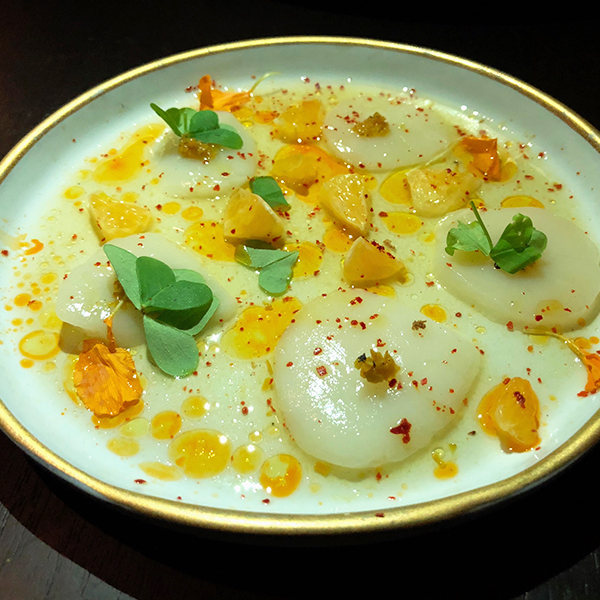 Rae's
Rae's is a classic Santa Monica diner on the city's east side that dates to 1958. Ted Delgado, who also runs Teddy's Cafe down the street, took over Rae's in 1992. His authentically retro diner with sea blue flourishes also has a persuasive patty melt, plus the more unusual chicken melt with mayo-rich chicken salad, American cheese, and grilled onions on rye bread. Red boxes on the menu frame standout dishes like buttermilk biscuits & country-style gravy and the half-pound Rae burger ("a meal in itself"). Refer to the dry erase board above the coffee maker for Rae's Specials like chorizo & eggs or a ham, mushroom and cheese omelette.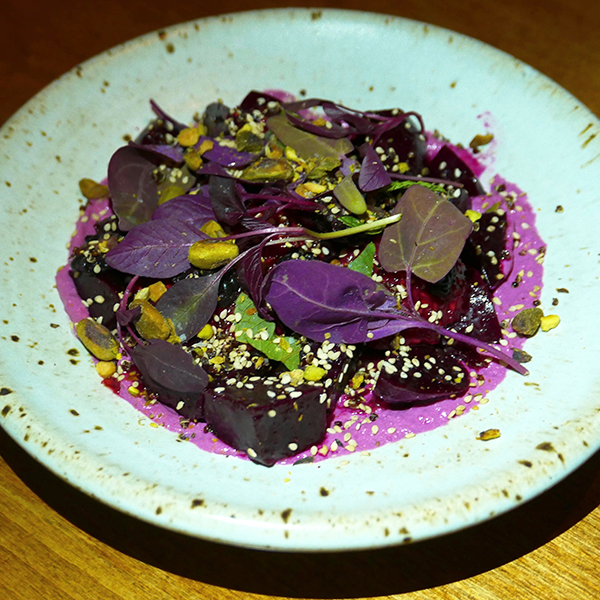 Mentioned in this article