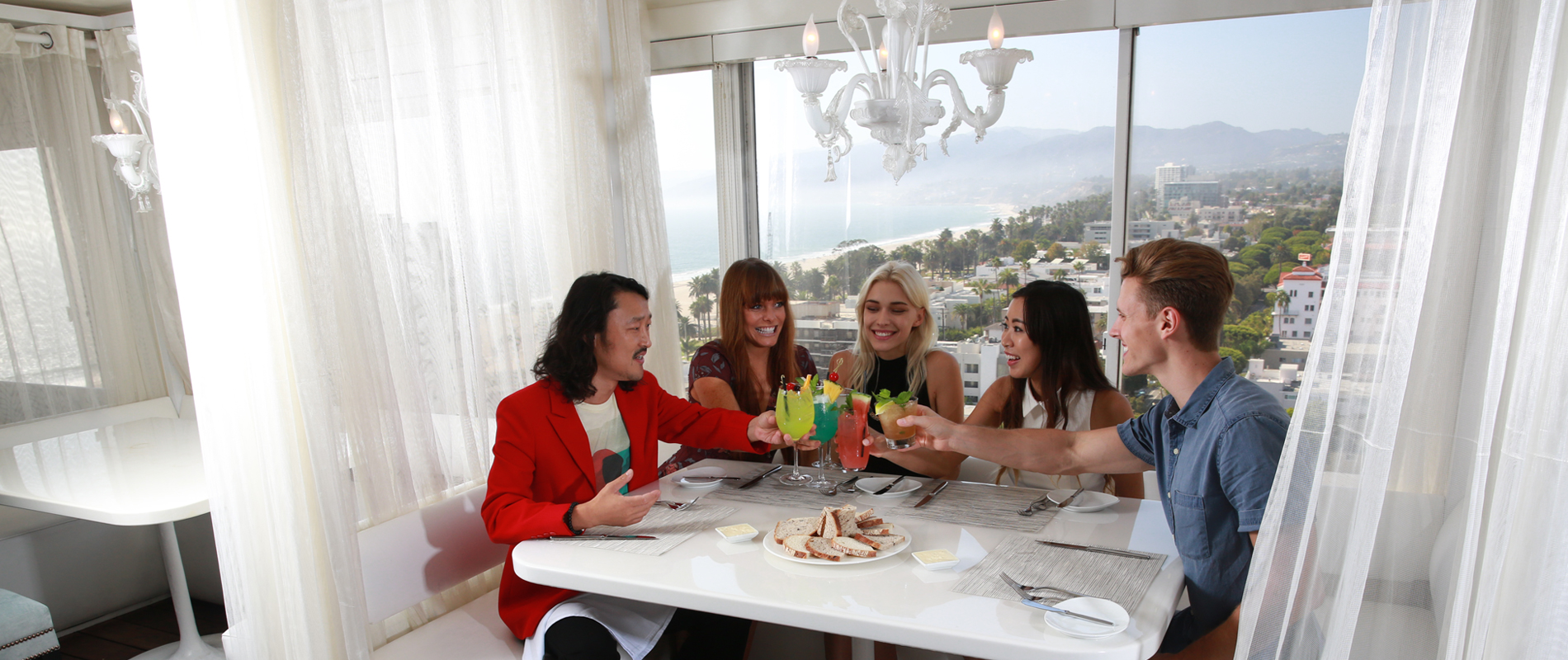 Where to Eat Like a Celebrity in Santa Monica
Posted February 29, 2016
Not everybody can live like a celebrity, jet-setting and taking yachts between private islands. However, it's easy to eat like one in Santa Monica – a city with a high concentration of famous people. Discover seven restaurants where they occasionally dine.
The Bungalow
In the shadow of a massive Moreton fig tree, Brent Bolthouse's buzzing lounge on the grounds of Fairmont Miramar Hotel & Bungalows includes a sprawling tree-lined patio, wooden ping-pong table, and standing views of the Pacific Ocean and sunset. Celebs can find plenty of crannies to remain anonymous and practice conspicuous consumption. FIG Restaurant's Chef Yousef Ghalaini contributes dishes to The Bungalow like poke and burgers to complement cocktails and sunsets.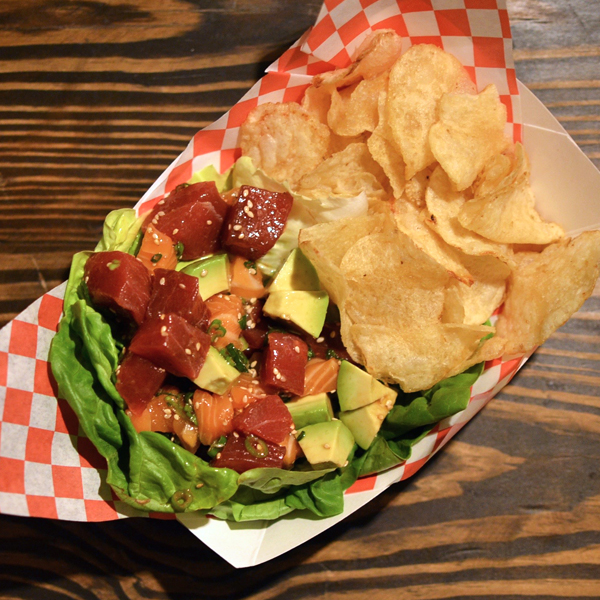 Chinois on Main
This trailblazing Asian fusion restaurant, which Wolfgang Puck founded with designer/ex Barbara Lazaroff in 1983, is still thriving thanks to dishes like Maine lobster with crispy spinach, Szechuan beef, and trippy design elements like ceramic "bamboo" walls. Bella Lantsman, Chinois on Main's general manager and partner, said, "Celebrities, like other foodies, appreciate our unique and innovative cuisine as well as our consistent quality in food and service." Famous diners identifiable by first name only include Denzel, Gwyneth and Kareem.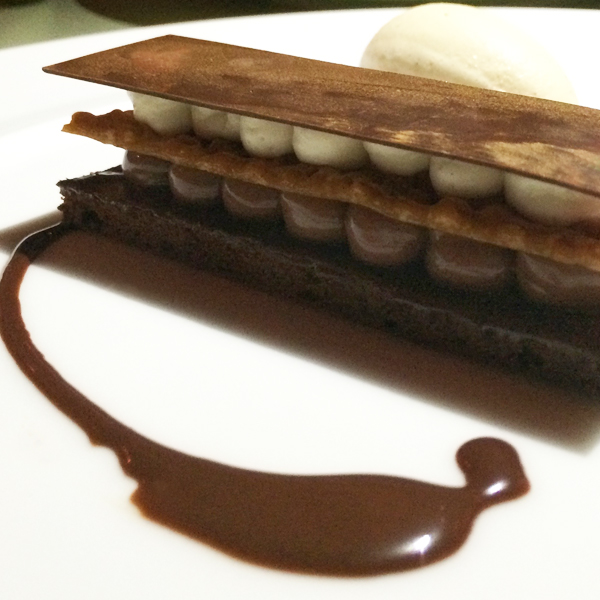 Ivy at the Shore
The original Ivy in Beverly Hills is synonymous with celebrity dining, given all the paparazzi that camp out in front. Ivy at the Shore – the seaside spinoff from chef-owner Richard Irving and Lynn Von Kersting – resides near Santa Monica Pier and features comparable charm. A pastel pink and olive green color scheme celebrates island vibes and features a patio that overlooks a cliff-top park. Popular dishes include mesquite grilled seafood, crab cakes (below), and Maine lobster Cobb salad. What draws celebrities? According to Irving, "It's a very comfortable place to dine, which is true for celebrities as well as any other people from around the world." For one: President Bill Clinton, who transcends celebrity status.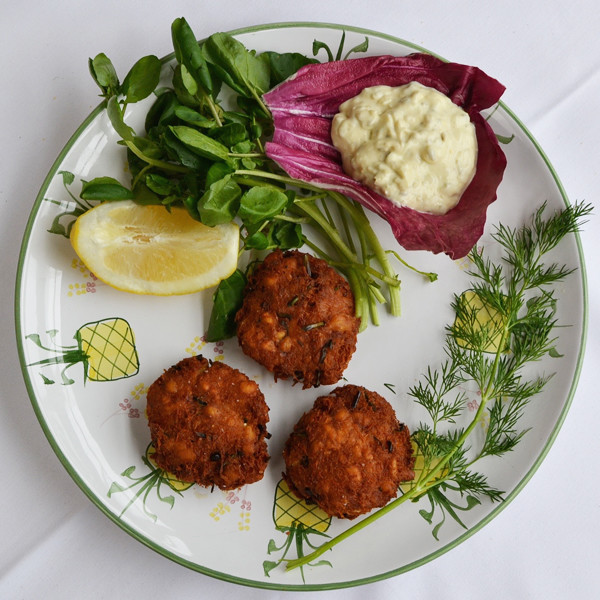 Locanda Portofino
Naples native Florestano Caracciolo and Liguria native Alberto Ferrari debuted Locanda Portofino in the corner of a Montana Avenue strip mall. Herb beds, lemon trees and a patio are shielded from street view. Celebrities could easily chill in peace beneath a blue awning or in a dining room with floral panels, well-worn pots and pans, and wine shelves. Locanda Portofino's sizable menu includes house-made potato gnocchi (below) tossed with a classic Ligurian pesto of pine nuts, garlic, basil, olive oil and Parmigiano.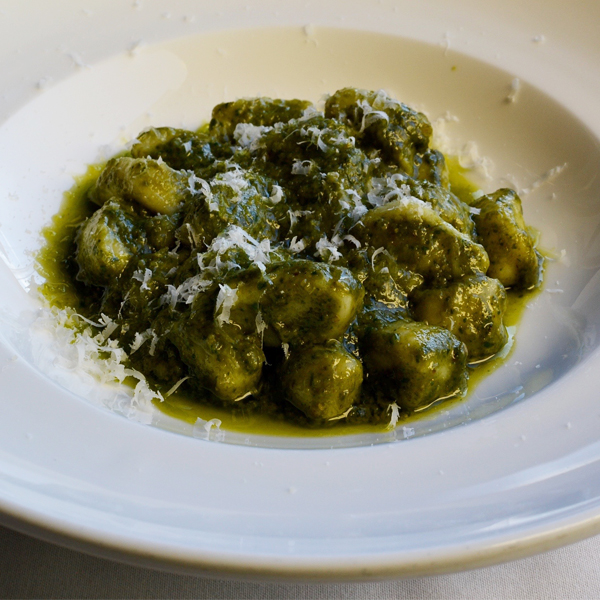 The Penthouse
The view alone from this restaurant on the Huntley Hotel's 18th floor would draw famous people or plebes. 360-degree sightlines span from Malibu to Downtown. White dominates Thomas Schoos' design, with an oval marble bar and lounge and private cabanas that grant people extra privacy. Chef Kevin Meyer contributes market-driven dishes to The Penthouse like lobster rolls (below) and black tea smoked duck breast, and Portland bar star created the cocktails.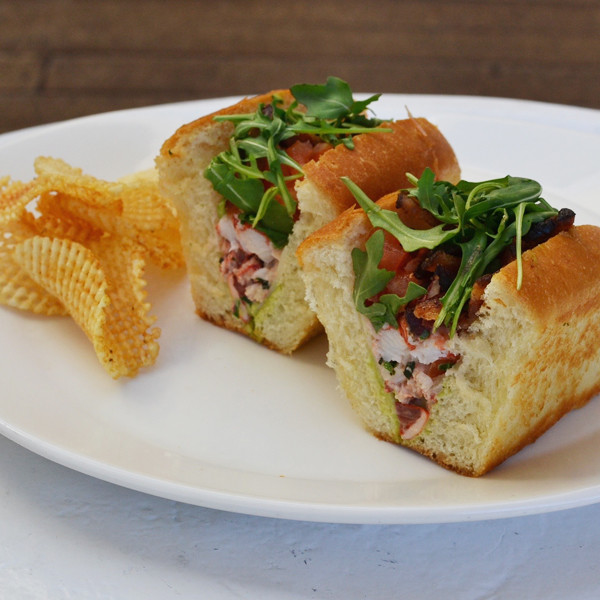 Tar & Roses
Chef Andrew Kirschner's restaurant, Tar & Roses, with brick walls and an open kitchen, pairs seasonal food (much of it wood-fired) with reliable service, minus pretense. Key ingredients that benefit from their touch might include Jerusalem artichokes, chicken, or whole branzino. Wine and craft beer also contribute to a convivial atmosphere.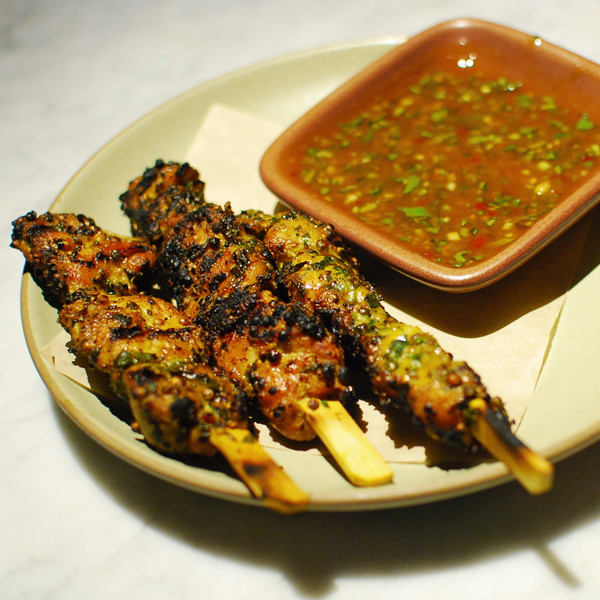 Urth Caffe
Jilla Berkman and husband Shallom founded Urth Caffe in 1989 on Melrose Avenue and they've spread signature coffee drinks and oversized cakes across the city of Los Angeles. The Santa Monica branch has ivy-lined walls with a wraparound patio, including trellis, a tile depiction of the Santa Monica Pier, and plenty of nooks to enjoy an unassuming meal or beverage. File past tantalizing oversized baked goods like chocolate cake, pumpkin pie and biscotti. Signature lattes come in flavors like Thai red tea, Moroccan mint, and house coffee.