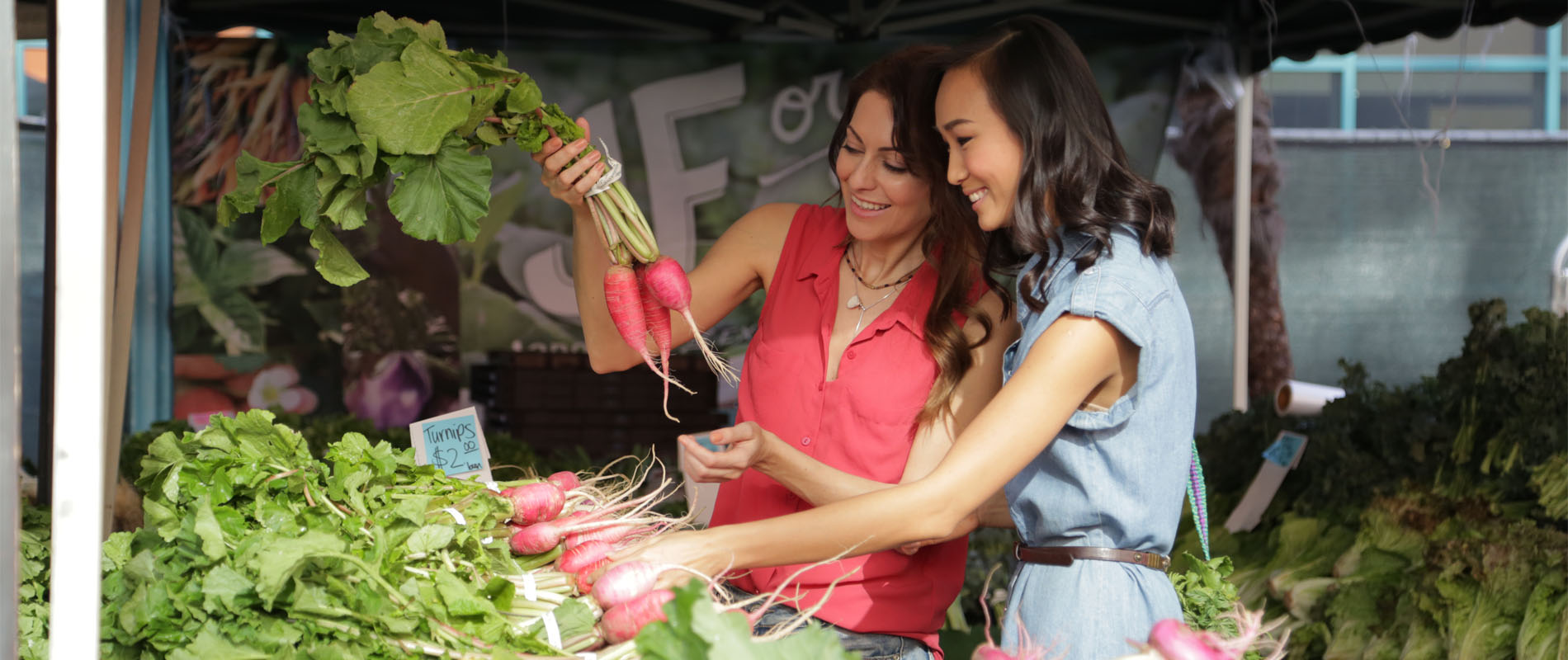 Farmers Markets in Los Angeles: The Santa Monica Bounty
Updated October 9, 2020 in
Visit
Posted June 5, 2017
Sample one of the city's most delicious weekly rituals – Farmers Markets. By Elizabeth Turner
LA farmers markets are celebrated for their spectacular selection of food and culture, and the Downtown Santa Monica Farmers Market on Wednesday is the most famous of them all. Top chefs arrive early every Wednesday to scoop up the best seasonal offerings from local farmers, fishmongers, cheesemakers, and more. Expect a convivial vibe and a feast for the senses – bright colors, fresh flavors and scents, and great people-watching. This is just one of four weekly farmers markets locals flock to in three different Santa Monica neighborhoods, year-round, rain or shine. Here's a weekly breakdown.
LA Farmers Market In Downtown Santa Monica
Wednesday: 8am-1pm
Saturday: 8am-1pm
Arizona Ave. between Third Court and Ocean Ave., and on Second St. from parking structure 2 to parking structure 4
Conveniently intersecting the Third Street Promenade shopping district, the Downtown Santa Monica Farmers Market caters to local chefs on Wednesday with the largest selection of farmer stalls, while the Saturday market is a slightly smaller but still offers many organic selections. Tip: Free 90-minute parking is available in the parking structures on Second and Fourth streets; enter from Wilshire Boulevard or Santa Monica Boulevard.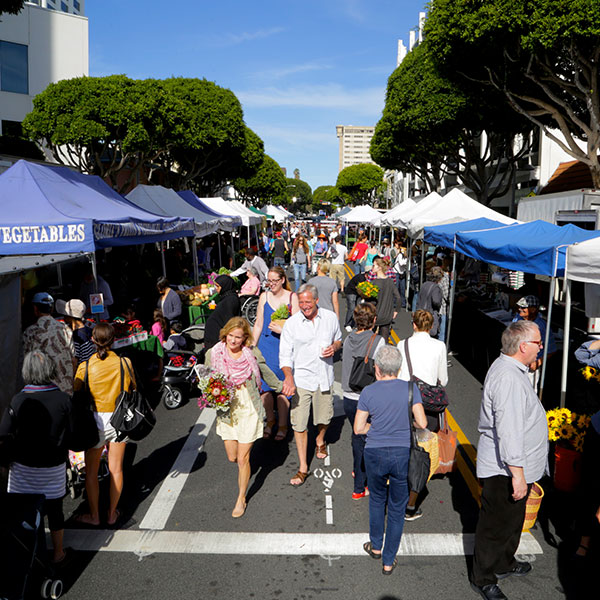 Main Street's Heritage Square
Sunday: 8:30am-1:30pm
2640 Main St.
Situated in a small square in Santa Monica's Main Street shopping district, the Main Street Farmers Market features live music and kid-friendly activities like face painting.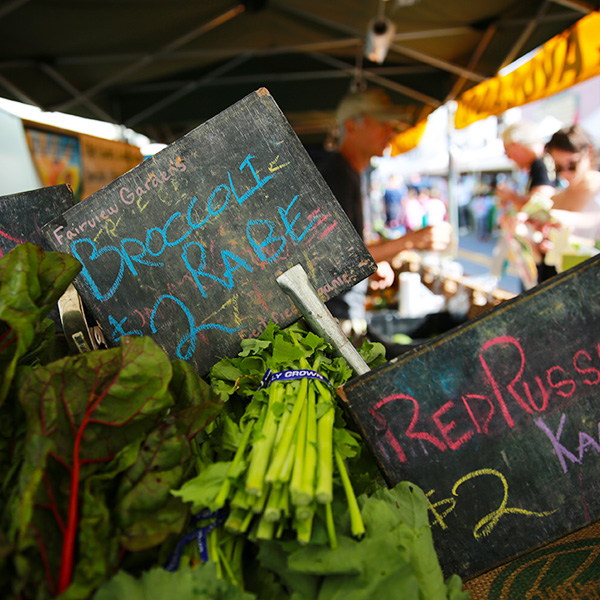 Pico Boulevard's Virginia Avenue Park
Saturday: 8am-1pm
2200 Virginia Ave. at Pico Boulevard and Cloverfield Blvd.
For those who like to shop and feast at the same time, the Virginia Avenue Park/Pico Boulevard Farmers Market in Santa Monica is a family-oriented market that has plenty of tables and chairs, plus it's adjacent to the Virginia Avenue Park with a playground where kids can run around.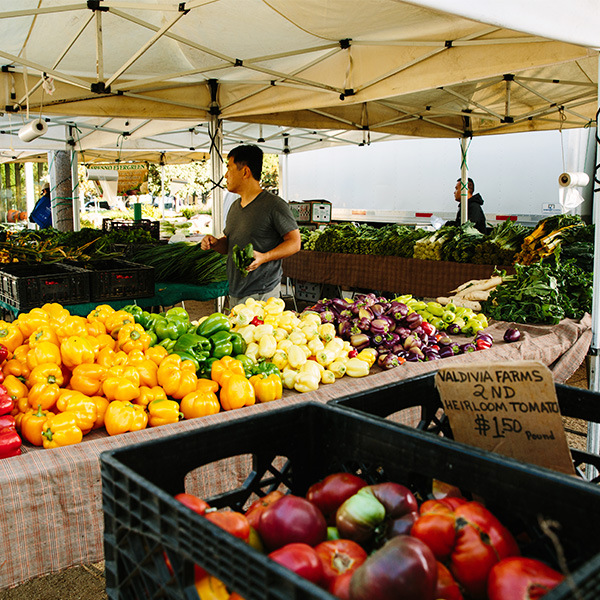 Year-Round Farmers Market Events
LA farmers markets in Santa Monica have some of the most unique programming of all the farmers markets in Los Angeles and they hold many events throughout the year. For a full list, visit the Santa Monica Farmers Market page. Below is a preview of the annual events:
Annual Chile Roast at Virginia Avenue Park – Every Saturday in September
Santa Monica Farmers Market Pumpkin Decorating – October
All You Can Carry Pumpkin Patch – October
A Guide To Seasonal Vegetables
Santa Monica's farmers markets generally offer local specialties like beets, varieties of citrus, and green leafy vegetables year-round. Use this list to find the best produce at its seasonal peak and to learn tips on how to pick the best fruits and vegetables.
Spring
There is nothing like a fresh light dish after a long winter. Welcome the spring season with crisp and bright greens from one of the many farmers markets in Los Angeles.
Artichokes – The leaves should be tightly packed and intact. Depending on your personal taste, a few brown spots are fine.
Asparagus – The spears should be bright green with purple-tinted tips and firm stems.
Broccoli – Look for bright green heads with densely packed florets that are blemish free.
Cauliflower – Like with broccoli, look for densely packed florets that are free of blemishes.
Fava beans – If they are in the pod, look for firmness, and if possible, open a pod to make sure the lining is not dry.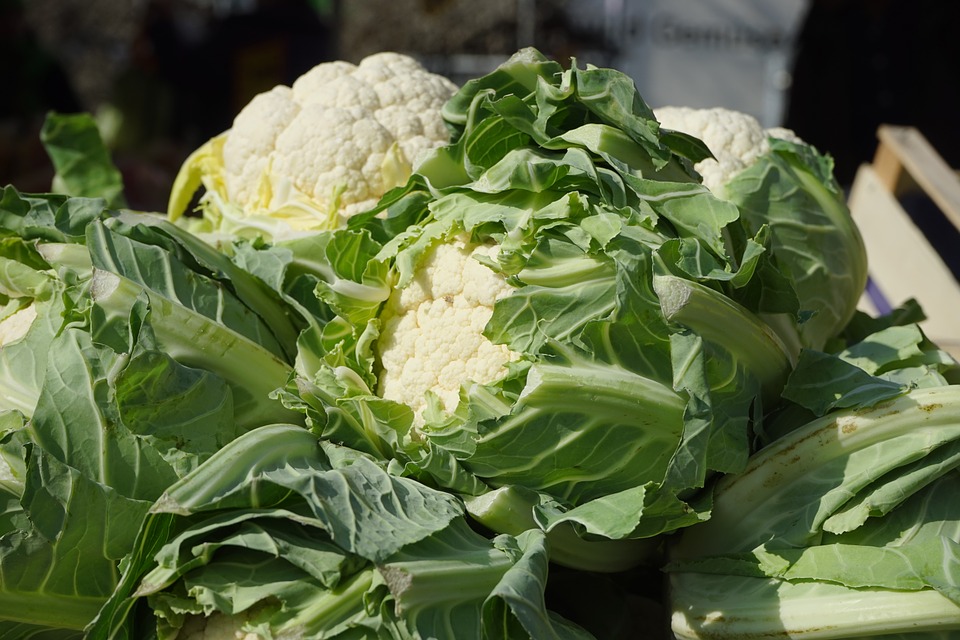 Summer
Summer is the perfect time for picnics and outdoor barbeques and farmers markets in Los Angeles are just the place to find summer snacks like cool, juicy fruits and sweet corn.
Cherries – Look for green stems, rich red, and feel to make sure they are free of soft spots.
Corn – Try and feel through the husk to make sure the kernels are plump and that there are no holes where kernels should be.
Nectarines – Nectarines can be a little tricky. Look past the bright red and pay attention to the secondary color, which is usually yellow. There should not be any green tints and the juiciest ones will have an almost orange or gold glow.
Plums – They should be firm with only a slight give when pressed gently. If you happen to buy some that are not quite ripe, place them in a brown paper bag at room temperature for a day or so.
Tomatoes – A ripe tomato should be firm but not stiff when given a gentle squeeze. Look for the ones that are free of blemishes.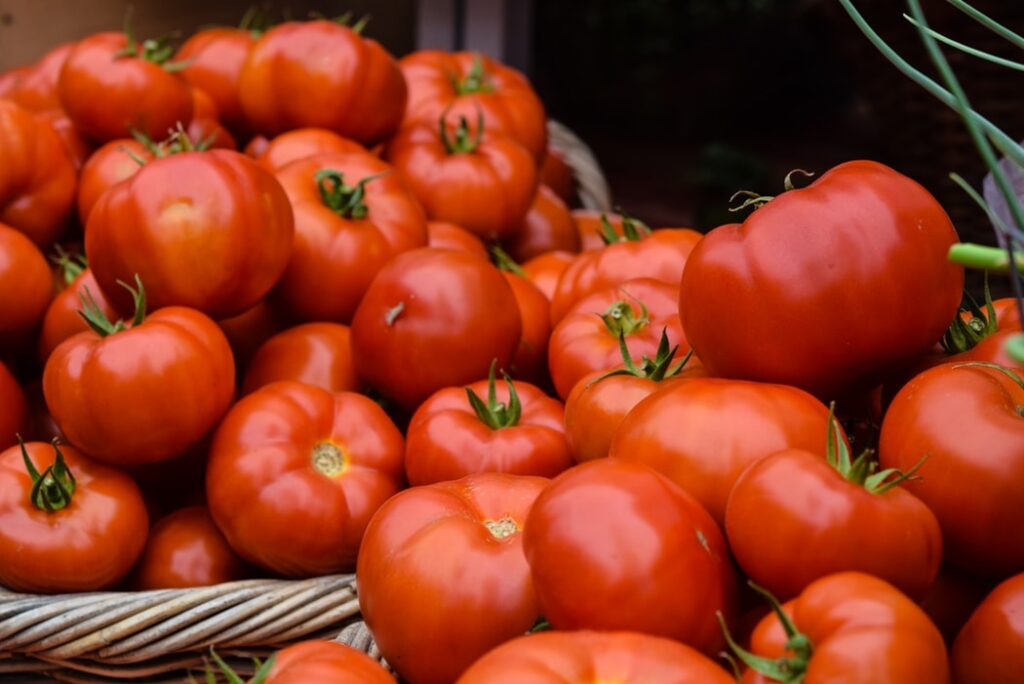 Fall
Fall's change in colors marks a change in flavors and the season calls for rich vegetable soups and sweet apple pies to take center stage.
Apples – Depending on your opinion, some markings may be okay, but keep an eye out for discoloration or soft spots. Color is not a guarantee of a good apple, but those with rich color will likely be a better choice.
Figs – The skin should be a deep purple and there should be tiny cracks forming which indicate they are nice and plump.
Grapes – They should be firm and pull from the stem easily.
Lima Beans – Also called butter beans, the pods should be green and plump.
Pears, Persimmons – The top of a ripe pear should give a little when gently pressed with a finger. Persimmons should be blemish free and firm with just a little give when gently squeezed.
Pomegranates – A ripe pomegranate will have a deep and dark color.
Pumpkins – Like watermelons, give them a knock, there should be a hollow sound. A brown and dried vine is also a good indicator that you have a ripe pumpkin.
Winter Squash – Look for a deep color and skin without a sheen. A shiny squash can mean they are not quite ripe yet.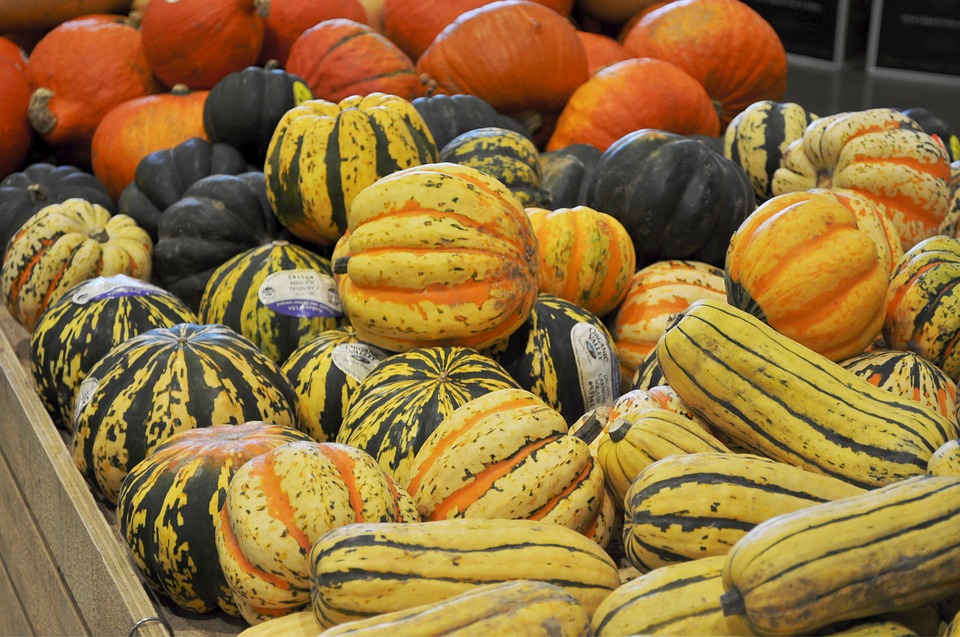 Winter
Winter brings holiday flavors and LA farmers markets are a great place to find vegetables to make hearty dishes that will warm you through the cold months. Farmers markets are also a great place to find the occasional winter citrus to remind you that spring is around the corner.
Beets – Avoid beets with soft spots and remember that if the leaves are still attached and wilted, it does not necessarily mean you have a bad beet.
Blood Oranges – Look for ones that are the heaviest for their size. Don't worry so much about the color of the skin, a ripe blood orange can still have a dull color.
Brussels Sprouts – The heads should be bright green and feel dense with tightly packed leaves.
Kale – Oversized leaves can be tough. Depending on what you want to do with your head of kale, you may want the smaller, tender leaves. Either way you will want to find a head that is not wilting and free of yellows or browns.
Mandarins – The skin should feel a bit loose and have some give.
Mushrooms – Regardless of the variety, most mushrooms should be smooth and firm.
Sweet Potatoes – Medium-sized ones tend to be sweeter and less starchy. The skin should be firm and smooth.
Tangerines – Look for the ones that have a deep orange color and are firm with a little give.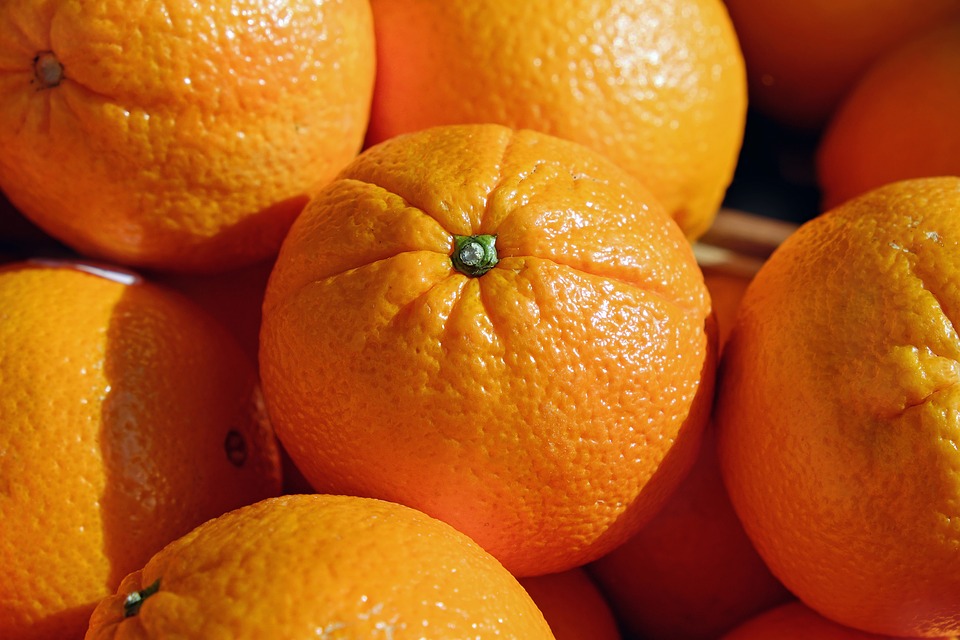 Santa Monica Restaurant Week
In January, participating Santa Monica restaurants showcase the area's abundant fresh produce by crafting dishes centered around the year's featured ingredient. Find out more about Santa Monica Restaurant Week.