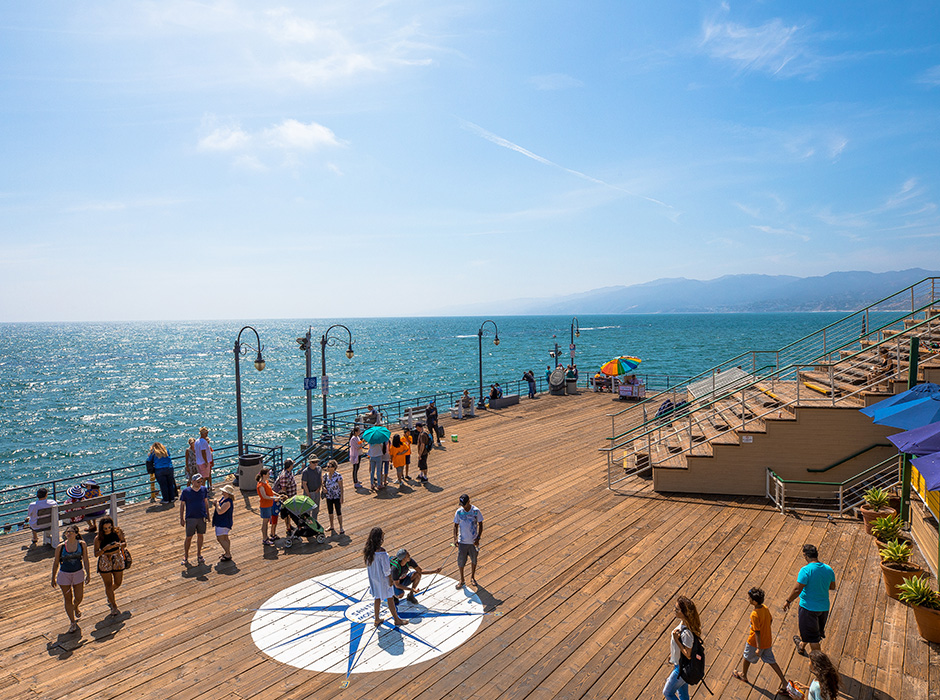 Travel Responsibly
Santa Monica will always shine for you and welcome guests with open arms, and we want you to make the most of your beachside vacation. We encourage you to plan ahead, get tested, travel responsibly, set expectations and take appropriate precautions as you explore Santa Monica and beyond. Before visiting Santa Monica, review local COVID-19 updates and how to travel responsibly.
COVID-19 Updates
Travel Responsibly in Santa Monica
If you want to continue your journey after visiting Santa Monica, please review Visit California's Travel Responsibly Code.
Blogs
Discover Santa Monica
Explore itineraries, local tips, hot spots and curated adventures to make sure you get the most out of your Santa Monica experience.
View All Blogs