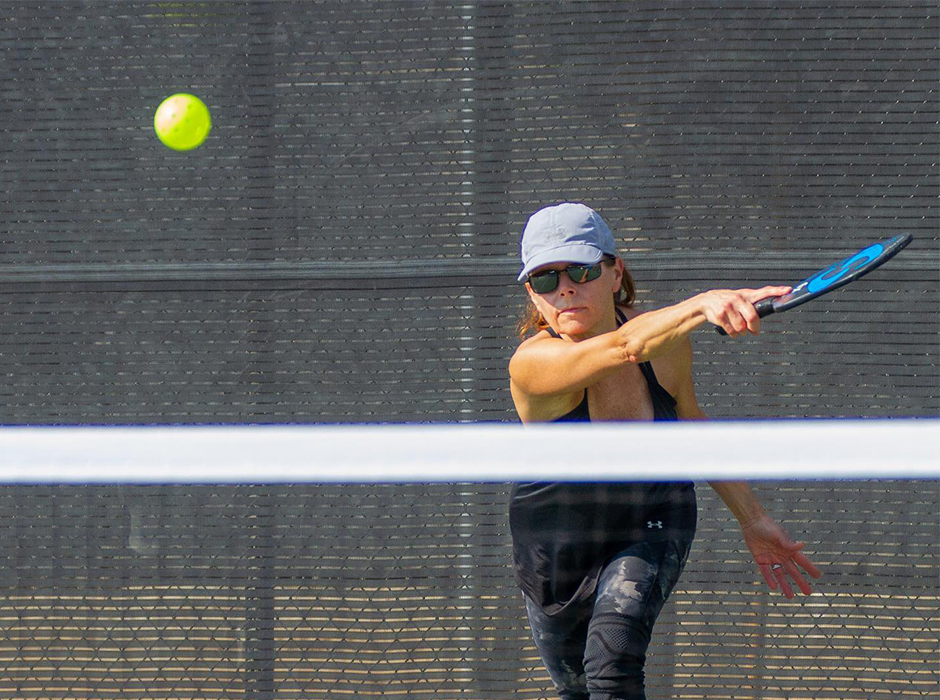 Pickleball in Santa Monica
Pickleball is popular in Southern California since the sunny weather year-round allows the sport to be played outdoors in any season. Playing pickleball in Santa Monica is fun, easy, and in many cases free to play! It's an easy sport that can be played by any skill level or age group, so it's fun for the whole family. Live like a local and get your fix for this fun game during your next visit to Santa Monica.
What is pickleball?
Pickleball was invented on Bainbridge Island in Washington state in 1965. The sport can be played indoors or outdoors and uses a Wiffle ball and a paddle that is slightly larger and longer than a ping pong paddle.
A pickleball court is the same as a badminton-sized court, 20 feet (6.1 meters) wide by 44 feet (13.4 meters) long, with a net measuring 34 inches (86.4 centimeters) tall in the middle. There should be a 7-foot (2.1-meter) no volley zone nearest the nets and right and left service courts, similar to a tennis court layout.
Pickleball rules
Pickleball rules are straightforward – you can play doubles or singles, and the first serve is made diagonally across the court from the right court of the serving side. Once a point is scored, the server switches sides and serves from the left court. Players continue until either team faults and loses the serve to the other side. Only the serving team can score, and the receiving team must let the ball bounce before hitting it. Games are played to 11 points.
Pickleball courts in Santa Monica
Pros and beginners can relish life at Santa Monica Pickleball Center. Access four outdoor and indoor courts and sign up for private and group instruction. As part of one of the most recognized tennis operations in Southern California, this facility also offers retail and some of the most-varied inventory of pickleball equipment in all of LA.

Memorial Park has four tennis courts painted with pickleball lines, and each can hold four pickleball courts. These courts are first come, first serve when they are not used by city programs and reservations. Check out the City of Santa Monica's resources for information on reserving tennis and pickleball courts here.
How to get there
The 17th Street Metro Expo Line stop is conveniently located near the Memorial Park pickleball courts, so hop on the metro rail for an easy ride to your game! Afterwards, jump back on the train for a quick ride to Downtown Santa Monica for a bite to eat and some fun on the town!
Things to do in Santa Monica
Insider Tips
Find itineraries, local tips and exciting adventures to help shape your Santa Monica schedule.
View all blogs