Santa Monica is an arts and culture hub, home to nearly 100 street art murals all within its 8.3 square miles and eight neighborhoods. The Downtown Santa Monica/3rd St Promenade neighborhood has the highest concentration of shops, restaurants, and hotels in town, it also gives off a local vibe with its twice-weekly farmers market on Wednesday and Saturday and lively street performers.
To see the 8 murals that are in the Downtown Santa Monica/3rd St Promenade neighborhood, scroll down or view the Google map of locations.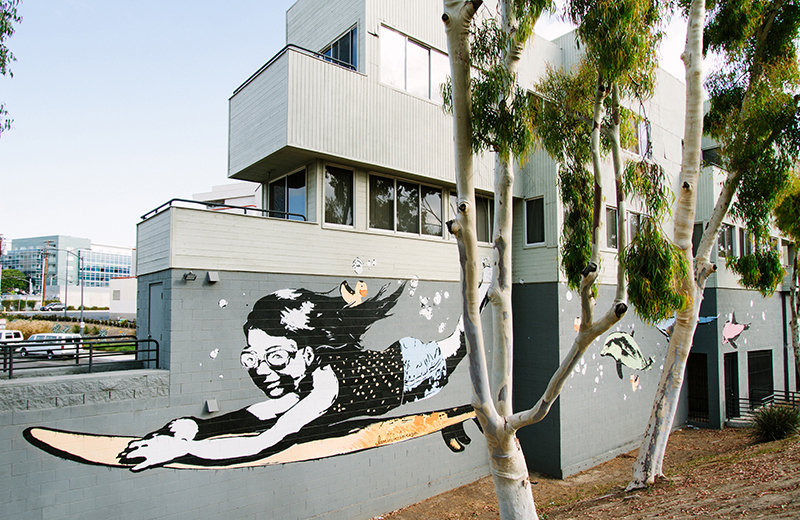 Duck Dive by Bumblebeelovesyou
Offices, 10-West Exit at 4th Street

Santa Monica Tribute Mural by Ruben Rojas
Santa Monica High School, Olympic Blvd at 6th St
In October 2018, Beautify Earth took the opportunity to say thanks for all of the love and support that they said the City of Santa Monica – the city they started in – has given them. In honor of that, they created this tribute mural to Santa Monica. It's approximately 1/4 mile long and is visible to everyone passing by on the 10 Freeway.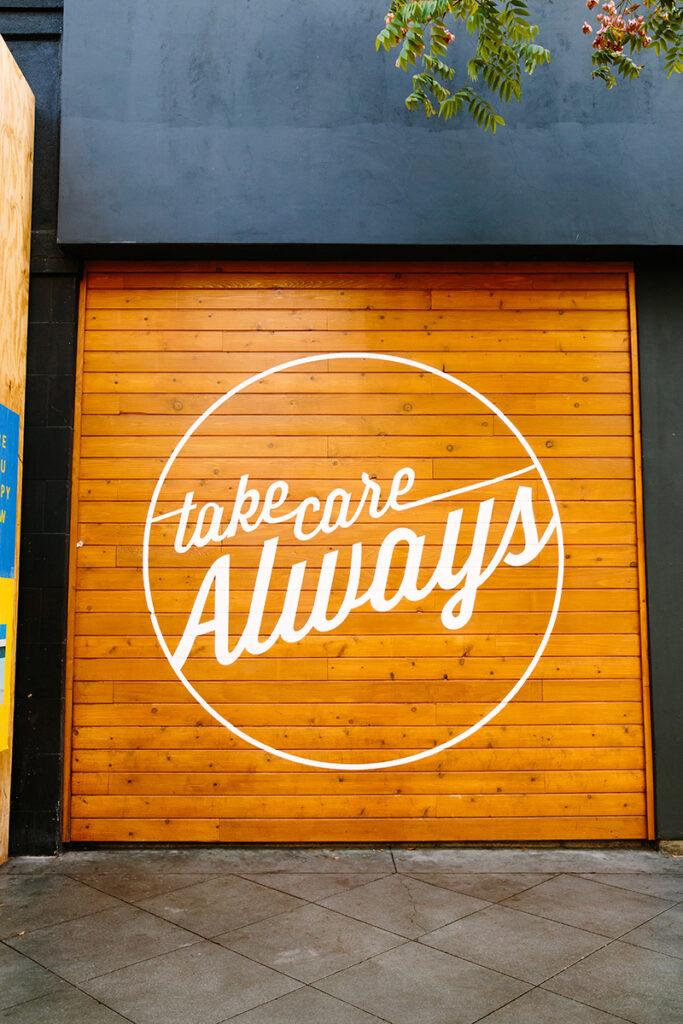 Take Care Always
BIBIBOP Asian Grill (On Santa Monica Blvd Side), 1401 3rd Street Promenade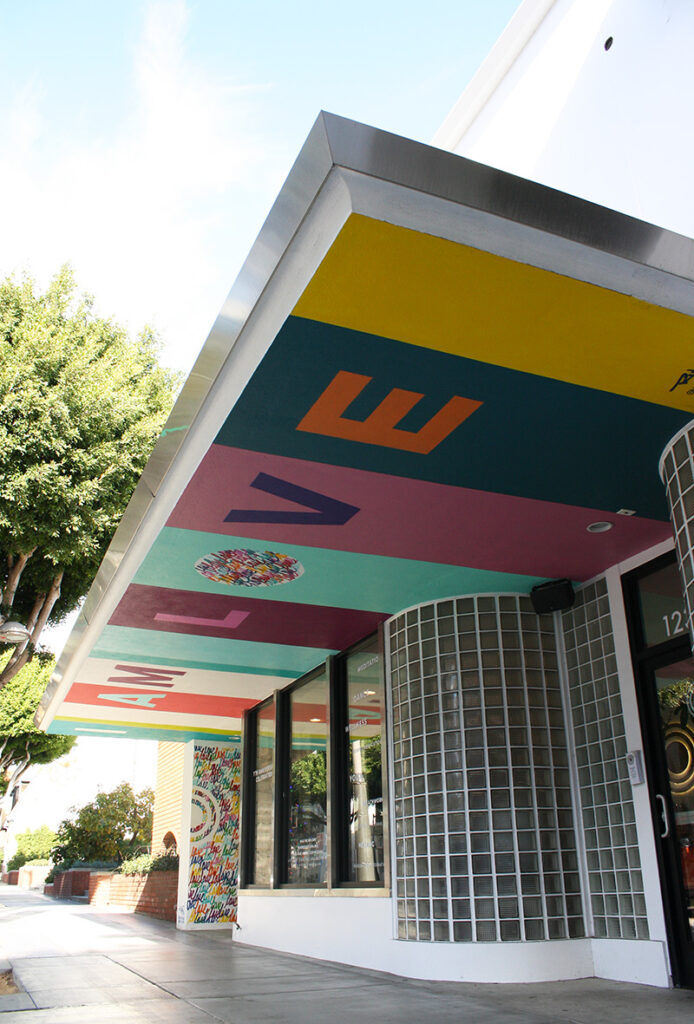 I Am Love by Ruben Rojas
Naam Yoga LA, 1231 4th St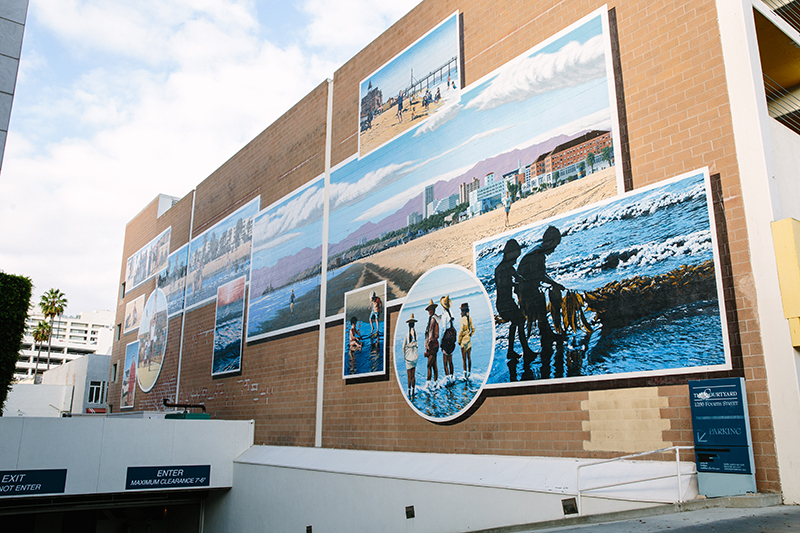 Santa Monica Beach by Art Mortimer
Parking Structure One, 1234 4th St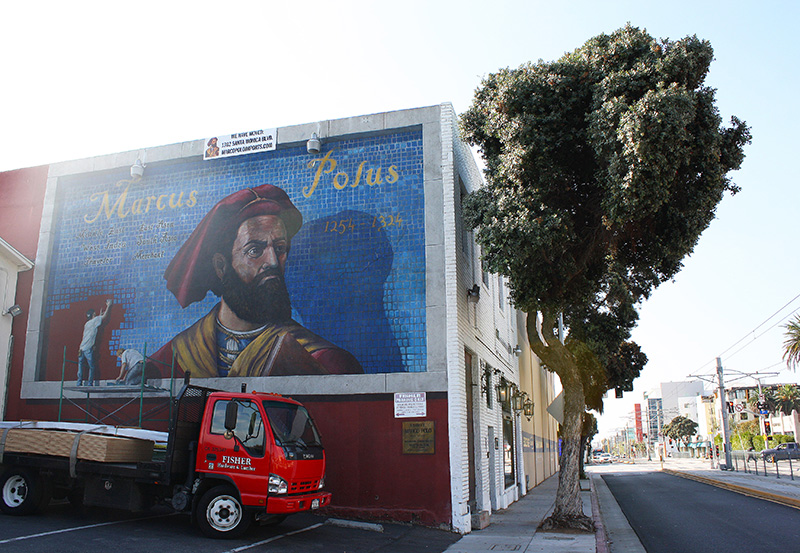 Marcus Polus
Gateway Showroom, 716 Colorado Ave

10,000 Buddhas by Amanda Giacomini
MANDALA, 719 Broadway
Ten Thousand Buddhas is an art project that was started by artist and yoga teacher Amanda Giacomini. Giacomini visited India's Ajanta Caves, a sacred spot that is the site of 29 rock-cut Buddhist Cave monuments. Inspired by this trip, she began the 10,000 Buddhas Project, setting out to paint 10,000 Buddhas as pieces of public art around the world.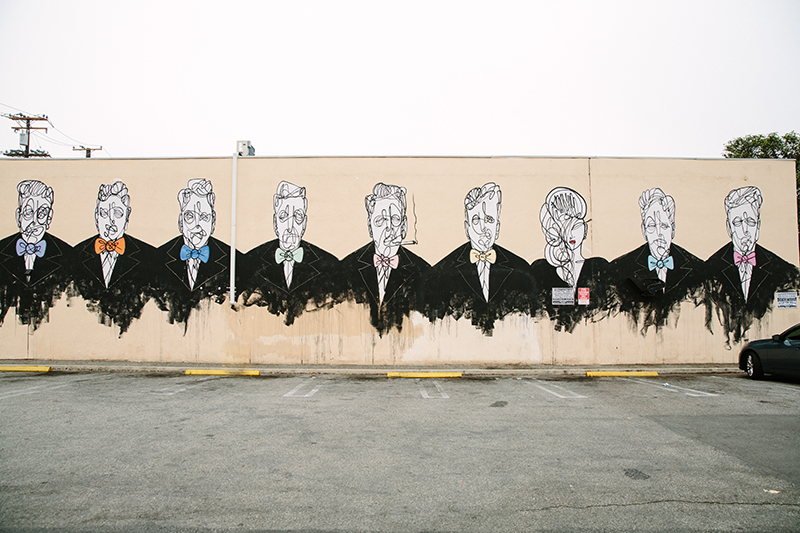 Mural Stephen Palladino
CVS (Parking Lot), 1411 Lincoln Blvd
Downtown Santa Monica/3rd Street Promenade Mural Locations
Now that you've see the artwork, check out the exact locations on the map below. Then, visit the murals in person and share your own photos on social media using #SeeSantaMonicaMurals.