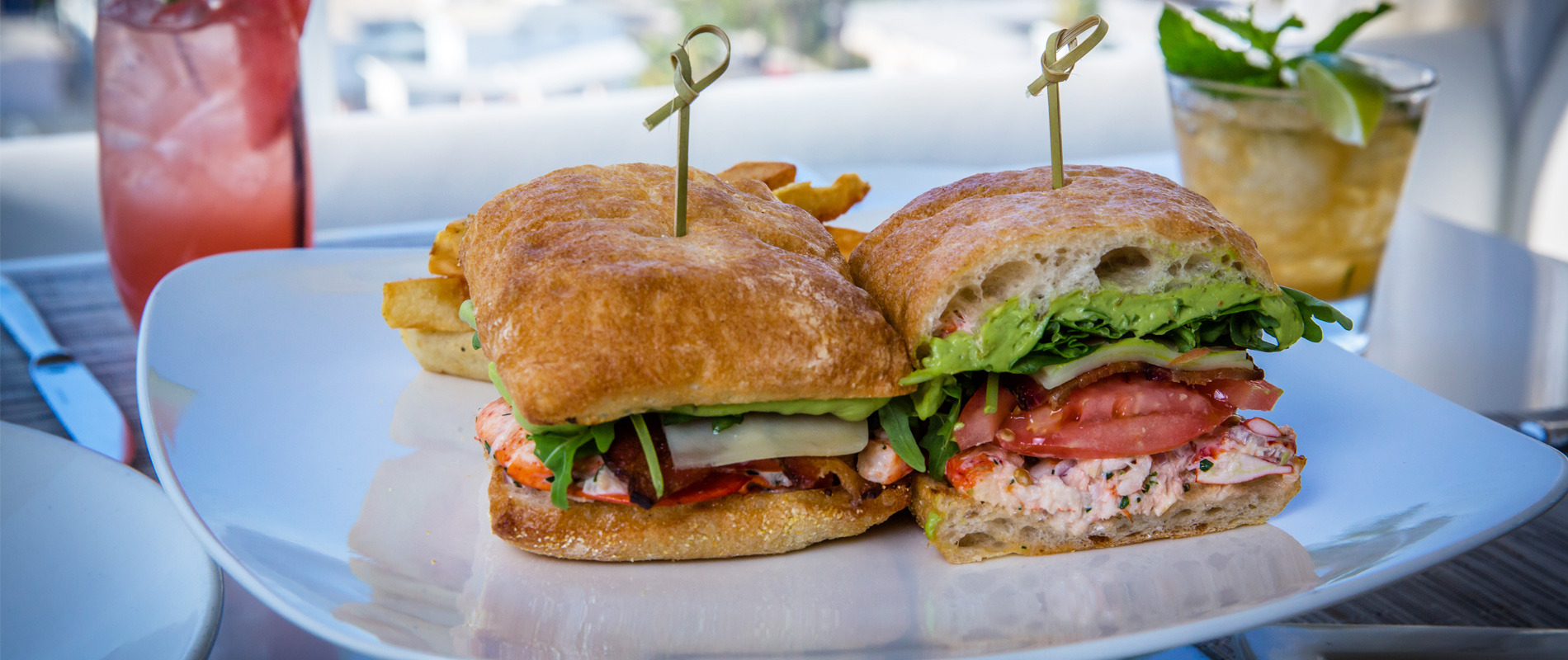 Top Sandwiches in Santa Monica
Updated October 20, 2021 in
Eat
Posted August 29, 2017
Very few food items provide a larger culinary canvas than the sandwich. Anything goes between two slices of bread. Whether you prefer savory or sweet, sandwiches offer endless possibilities, with a spectrum of fillings only limited by the imagination. Santa Monica sandwich shops have creative sandwich practitioners that use breads ranging from brioche to pretzel rolls and bagels with everything in between. Learn about some of the city's most exciting sandwiches. By Joshua Lurie
A Cut Above Butcher Shop
Eddy Shin opened A Cut Above Butcher Shop in 2013. His pasture-raised, nose-to-tail establishment features blackboard menus touting "Contributing Farms," a single picnic table, and clear views into the butcher shop and kitchen. Many types of meat make the jump from the case to sandwiches. Cubano is a particular standout. Slow-roasted Kurobuta pork shoulder joins Nueske ham, dill pickles, jalapenos, caramelized onions, Swiss cheese, cilantro, and Dijon mustard. Ingredients are piled onto a chewy eight-inch ca' d'Oro Bakery baguette and pressed, resulting in balanced Cuban comfort.
Ashland Hill
Ashland Hill, an airy Main Street gastropub from Verge Hospitality, has fun with L.A. history both real and imagined. Murals depict the ocean skyway from defunct Pacific Ocean Park along with Humphrey Bogart and Lauren Bacall from "The Big Sleep." A quote joins them on the stylish back patio that reads, "It seemed like a nice neighborhood to have bad habits in." The fried chicken sandwich on their current menu is certainly habit forming. Thigh and breast meat are beer-battered with lager and fried in soybean oil, resulting in crispy lacing similar to fish and chips. The meat joins cooling cole slaw, tart pickles, and Sriracha aioli on a soft football-shaped Rockenwagner bun. Each order comes with a metal pail of crispy Parmesan fries, crave-worthy aioli, and ketchup.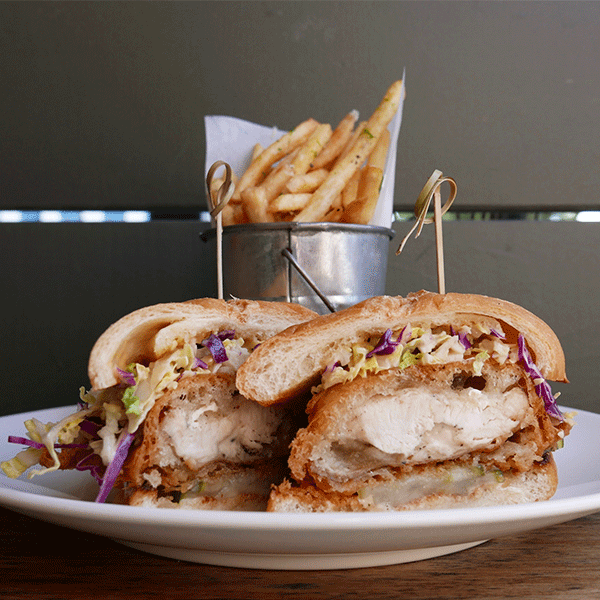 Blue Plate Oysterette
Jenny Morton opened this Blue Plate spinoff, Blue Plate Oysterette, across from Santa Monica's cliff-top Palisades Park, featuring Pacific Ocean views and pristine seafood. The patio sports a tile mural of a mermaid playing a violin. The fun extends to Maine lobster rolls that star sweet meat from the claws, tail, and parts in-between. They're best dressed with a judicious amount of mayo and clipped chives. If you prefer a different breed of shellfish, Dungeness crab is tossed with butter and swaddled with lettuce in a soft toasted hoagie roll.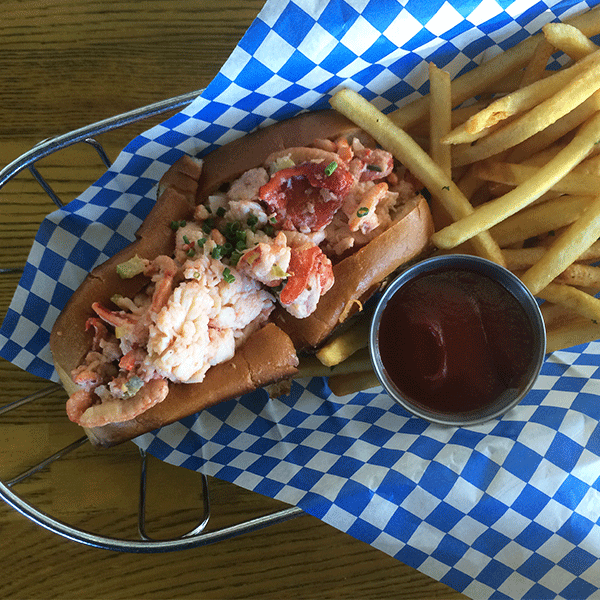 The Curious Palate
"Eat well, have fun, get curious" at The Curious Palate, a first-generation resident of Santa Monica Place, which recently relocated to new fifth floor digs. Their ambitious heirloom tomato BLT works a high-wire act to deftly balance hickory-smoked bacon, pickled red onion, feta, butter lettuce, pickles, cilantro yogurt, chimichurri, and aioli on toasted country white bread. Choose from complementary sides like hand-cut fries, miso cabbage slaw, or kale salad with butternut squash, farro, almonds, aged Monterey Jack cheese and sherry vinaigrette.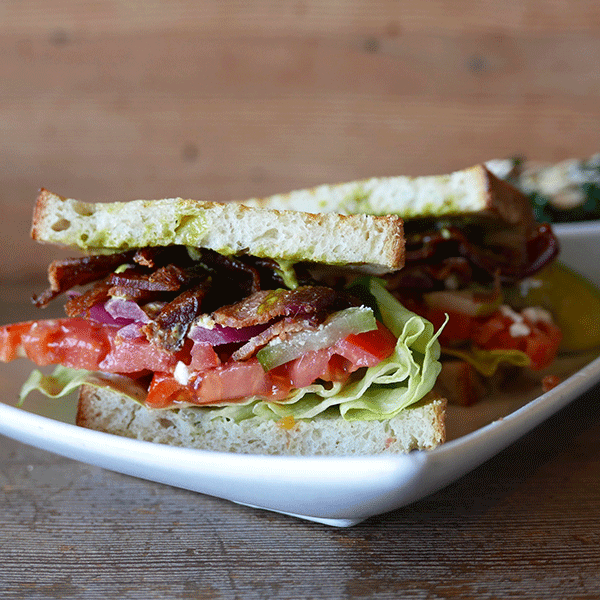 Ingo's Tasty Diner
LGO Hospitality took over longtime favorite Callahan's Diner on Wilshire Boulevard in 2014 with Ingo's Tasty Diner. The moody space now houses a long wood counter, cushioned booths, solar system chandeliers, and art-lined olive green and dark green walls. At dinner and weekend brunch, score their signature Prime rib French dip sandwich. They pile rosy rotisserie prime rib and aioli on toasted ciabatta, plating with au jus for dipping and fresh-grated horseradish for kick. Punchy pickles help to cut the richness of this sopping beef sandwich.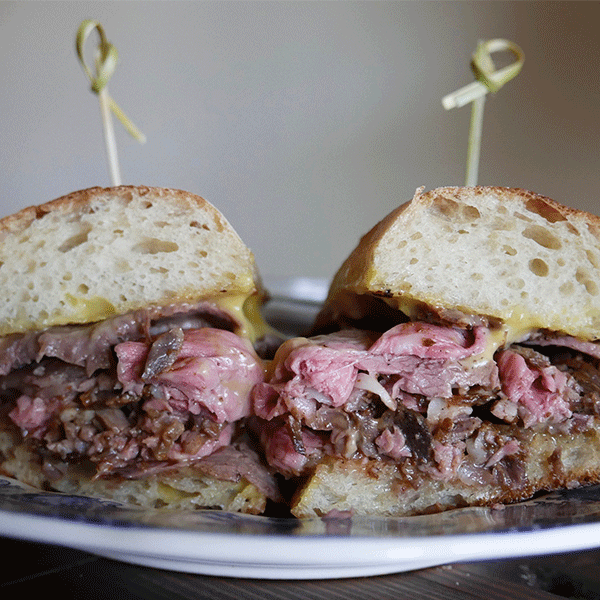 Shoop's
No, Shoop's doesn't reference the Salt-N-Pepa song by the same name. Instead, it's a nickname for Matt Schuppel, whose run Shoop's with his family since 2000 on Main Street. This glass-fronted deli is planter framed and houses wood tables, aisles of candy and snacks, a fridge for meats and cheeses, and an exhibition kitchen. Flaky house-smoked salmon fillets feature prominently in a standout BLT that also includes thick-cut bacon, Havarti cheese, lettuce, tomato, and mayo. Each salmon BLT comes on a crusty baguette with a fruit cup, but you can sub vinegar-based German potato salad folded with bacon.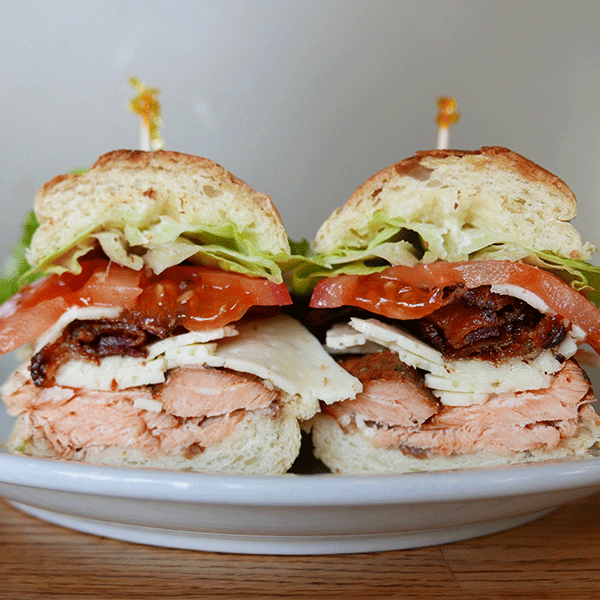 Thyme Café and Market
Thyme Café and Market is a casual restaurant and market that chef Maire Byrne built in 2009 on the back of her successful catering company. Now she also owns Local Kitchen + Wine Bar just down Ocean Park Boulevard, and Thyme is still going strong. The space contains a Carrera marble counter loaded with baked goods and a jam-packed deli case. Thyme simply crafts egg salad with mayo, salt, and pepper, salty Kalamata olive tapenade, and crisp arugula on toasted pan de mie. Each sandwich comes with a lightly dressed mixed green salad.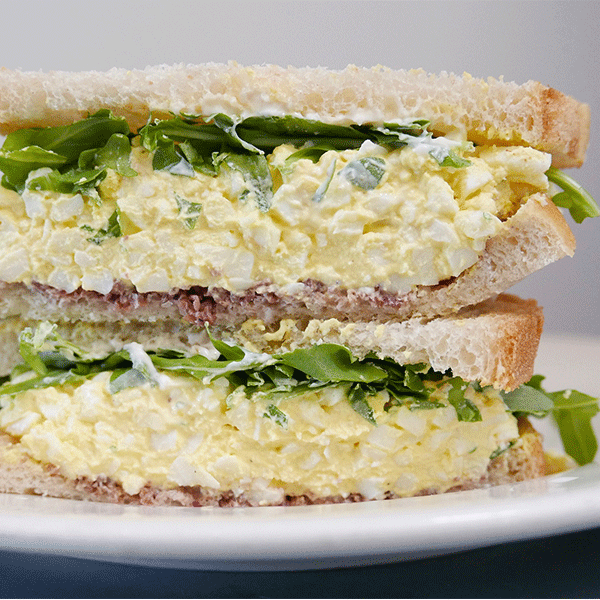 Wexler's Deli
At the Santa Monica outpost of Wexler's Deli chef Micah Wexler and business partner Mike Kassar have more room, which allows for an expanded menu. Double-smoked pastrami lox should be your first order of business. Wexler coats beautifully oily sides of salmon with classic pastrami spices like black pepper, coriander, black and yellow mustard seeds, and juniper, and smokes the fish over a mix of apple and oak woods. Glistening, luxurious results join cream cheese in a toasted bagel of your choice. Why settle for plain when you can opt for sesame seed or "everything."