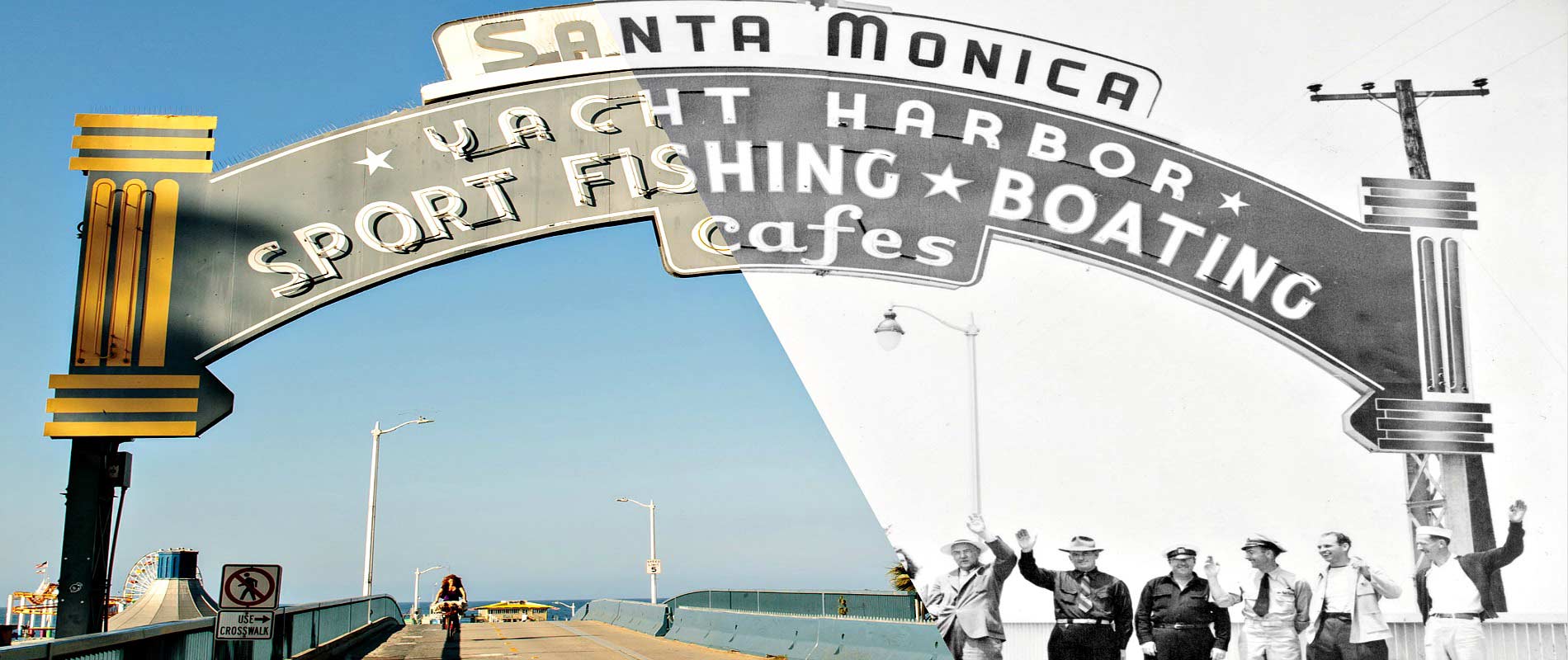 Get Your Kicks on Route 66
Updated June 7, 2021 in
Visit
Posted June 8, 2016
Whoever coined the saying "It's about the journey, not the destination" never arrived in Santa Monica. As the endpoint to America's fabled Route 66, the 2,448-mile highway connecting the country's heartland to the vast Pacific Ocean, Santa Monica has long delivered an unforgettable crescendo of Gold Coast sun, curling waves, and culture like no other. And this year, as the "Mother Road" commemorates its 90th anniversary, there's never been a better time to celebrate its ultimate destination, and discover how the spirit of Route 66 still inspires visitors and locals alike. Whether you crave a nostalgic trip down memory lane, or you want to feel the pulse of the city's ever-evolving Southern California beach town vibe, here's how to find your Santa Monica scene, past or present. By Mindy Farabee
You Want To Cruise Around Town
THEN: Route 66 ensured that Southern California has long been synonymous with car culture. But that's never been the whole story. The city's Big Blue Bus service started in 1928, quickly establishing one of the most efficient ways to navigate the city.
NOW: The Big Blue Bus still offers two routes (Route 3 and Rapid 3) from Los Angeles International Airport City Bus Center, and fares cost just $1.25. But these days cruising also means going by bike. Santa Monica boasts miles of bike lanes (including the 20-mile Marvin Braude Bike Trail) along with a citywide bike share and perks like a free bike valet at many locations and events in the city.

You Want A Classic Beach Workout
THEN: By 1938, the mix of sculpted, acrobatic bods at Muscle Beach inspired the Los Angeles Times to declare, "It seems everyone on the beach can stand on his hands." Originally conceived as a Works Progress Administration (WPA) project in the early 1930s, the Original Muscle Beach, just south of the Route 66 end point, quickly morphed from a few tumbling mats and gymnastic bars to the epicenter of the 20th century's growing fitness movement, with crowds gathering to watch acrobatic feats.
NOW: Nowadays the scene is more laid-back but no less athletic. Sets of gymnastic rings and bars still line the beach here, attracting both seasoned pros and lighthearted, Instagramming visitors. Fitness buffs looking for a more aquatic challenge can also opt for a classic Southern California workout—surfing! Go Surf LA offers year-round surfing and stand-up paddle boarding lessons, complete with ocean safety tips for the life-long land lover.

You Want Vintage Hollywood Glam
THEN: An extravagant gift from newspaper magnate William Randolph Hearst to his mistress, silent film star Marion Davies, the stunning Marion Davies Estate dates back to 1929 and once hosted lavish parties for studio execs and actors.
NOW: Today the home has been beautifully restored and rechristened the Annenberg Community Beach House. Open to the public, it's a one-of-a-kind destination, combining art galleries, cultural and community events, and exceptional recreation facilities, like the original marble-lined pool set on the edge of the beach. As for the original Marion Davies Guest House, it remains open for free tours—no reservations required.

You Want A Tall Tale (And a Drink)
THEN: Legend has it that during the Prohibition, notorious gangsters like Al Capone and Bugsy Siegel enjoyed drinks inside a hidden lounge at The Georgian Hotel.
NOW: Today, fresh batches of speakeasy-themed bars are all the rage in Santa Monica. Try Solidarity, a redesigned version of local favorite Warszawa that features a clubby lounge concealed behind a moving bookshelf. And that secret room at The Georgian Hotel? It's now available to reserve for birthday parties and other private events.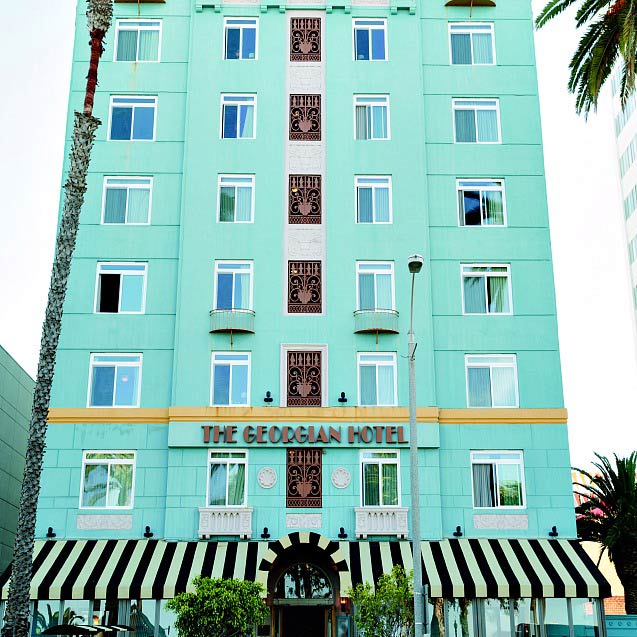 You Want A Classic Beach Bite
THEN: In 1946, Hot Dog on a Stick began offering the perfect pairing: An ocean-side stroll accompanied by a cup of fresh lemonade in one hand and a piping hot corn dog in the other.
NOW: Seventy years later, the little red shack still turns out its signature fare. If you find yourself further away from the pier but still looking for some beach side eats, you are sure to stumble upon one of Perry's Cafe and Beach Rental four beach side locations.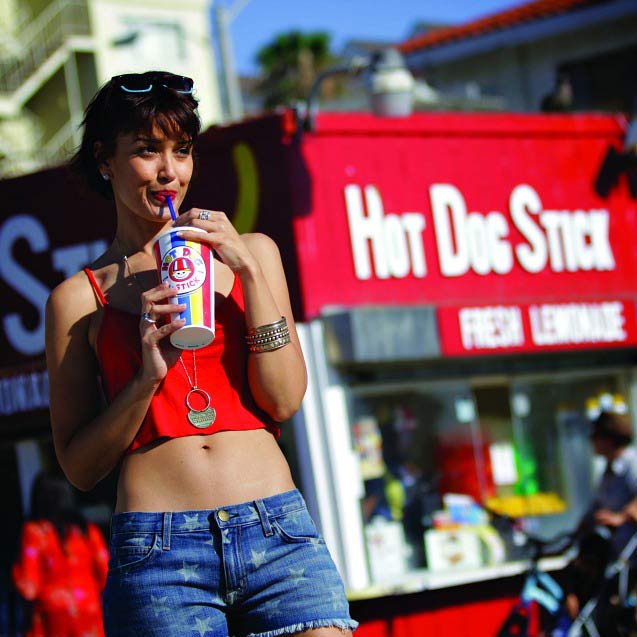 You Want A Walk in the Park
THEN: The oldest public space of its kind in Santa Monica—established in 1892—Palisades Park stretches for more than 26 acres along Ocean Avenue, boasting serene ocean views and midcentury gems like Camera Obscura, which features a rotating vintage optic device.
NOW: Named for the Native Americans who first called the region home, Santa Monica's newest green space, the award-winning Tongva Park, opened in 2014 with six acres of gardens, water features, and a set of raised observation platforms that riff off ancient basket designs.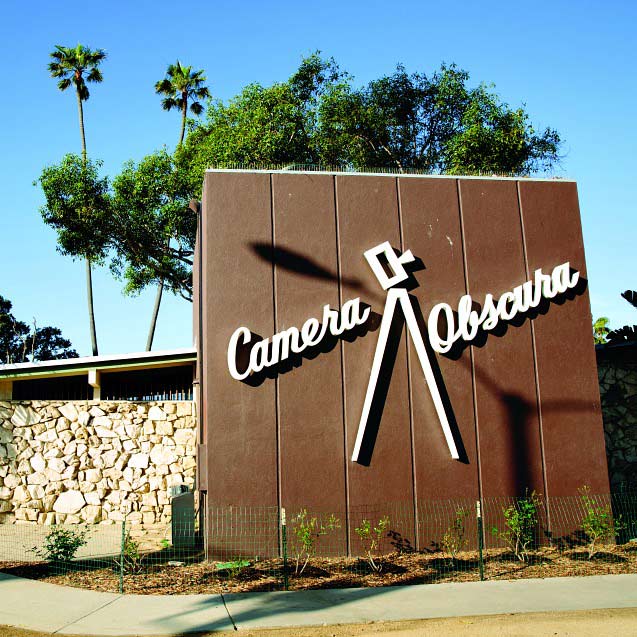 You Want To See the End of the Trail
First connected to the historic highway in 1936, the city of Santa Monica pays homage to Route 66 lore with four Route 66 markers (Santa Monica Blvd. at Stanford St; Santa Monica Blvd at Fourth St; and at the Visitor Information Kiosk located at 1400 Ocean Ave.) including the "End of the Trail" sign located on the Santa Monica Pier. And after a century-plus, the Santa Monica Pier still stands as the most important location to mark your arrival in town. Stop by any of the Santa Monica Visitor Information Centers for the full Route 66 story and official end points or to find out how you can obtain a certificate of completion.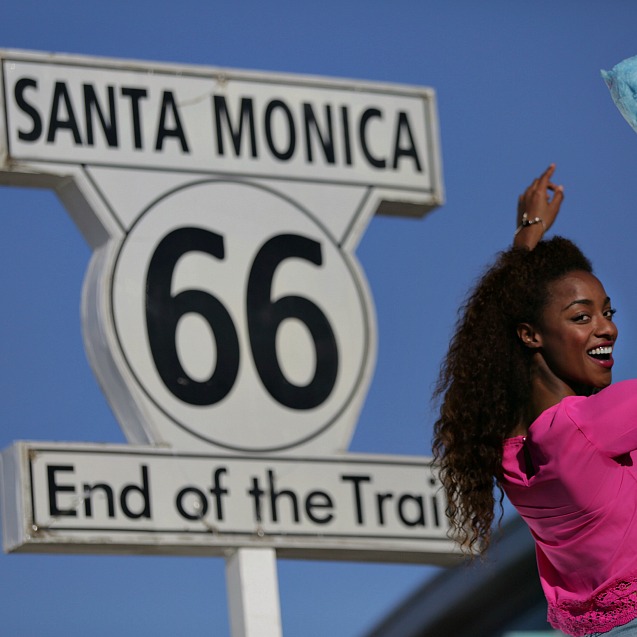 PEERING THROUGH TIME: A Further History of the Santa Monica Pier
1909 – The Municipal Pier opens with speeches from the mayor and a parade from Santa Monica City Hall to the deck of the Pier.
1916 – "Pleasure Pier" built by Charles Looff opens, featuring thrill rides, fun houses, dance halls, and the famous Looff Hippodrome.
1939 – Deputies attempting to shut down the SS Rex, an offshore gambling boat just beyond the Pier, are repelled by blasts from high-pressure hoses.
1941 – For a cost of $2,000, the Santa Monica Pier Business Men's Association commissions the Yacht Harbor sign, now a historic landmark.
1973 – In dire need of repairs, the Pier is saved by a grassroots community rally, which resulted in Prop 1, preserving the Pier forever.
1983 – A massive El Niño storm season destroys one-third of the Pier.
1996 – Pacific Park opens, becoming the first full-scale amusement park on the Pier since the 1930s.
1998 – The Pacific Wheel, is converted to solar, making it the world's first and only solar-powered Ferris wheel.
2009 – The Pier was dedicated as the traditional End of the Route (Route 66 technically ends at Lincoln Blvd & Olympic Blvd) and the Rout 66 "End of the Trail" sign was erected.
Photographs from (top to bottom): Big Blue Bus, Stephanie Plomarity, Kristen Beinke and Santa Monica History Museum.