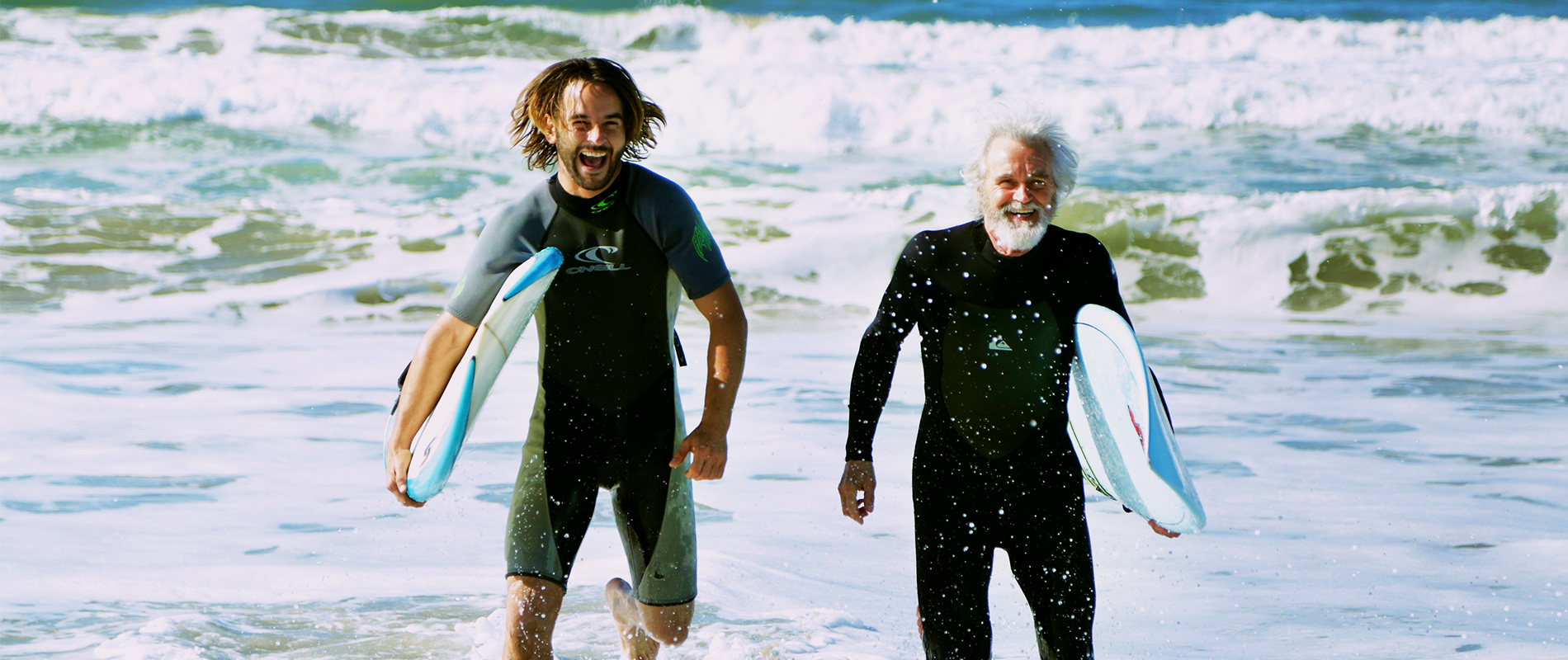 Fun Water Activities in Santa Monica
Updated July 25, 2022 in
Visit
Posted September 7, 2017
The ocean isn't just for sunbathing and splashing around. Here's how to garner the gear, guides, and know-how for a day of sporty, fun water activities.
Aqua Surf School
Catch your first wave with help from the pros at Aqua Surf School. Santa Monica's sand bottom, beach break and steady wave provide ideal conditions for beginning boarders. The constant sunshine and water temp in Santa Monica aren't too bad either! Aqua Surf offers soft foam boards and wet suits along with an encouraging brand of instruction. Whether you're a total novice or looking to step up your skills to the next level, Santa Monica surf is a fun water activity the whole family can enjoy.
View this post on Instagram
Go Surf LA
What better hobby to take up in Santa Monica than surfing? At Go Surf LA, you can transform from amateur to pro over the course of just a few lessons. Every class is 90 minutes and you can take classes with a group or privately. Go Surf LA also has stand up paddle lessons so you can become a true master of the ocean.
View this post on Instagram
In2Deep Diving
This diving school offers a full slate of courses for all skill levels, including open water diving, snorkel classes, and SCUBA certification. In2Deep Diving also coordinates field trips around Southern California to practice diving, which can be included as part of a course or booked separately. Stop by their shop on Pico Boulevard for SCUBA and snorkeling gear or arrange for equipment rentals.
View this post on Instagram
Marina del Rey Parasailing
Aerial outings with Marina del Rey Parasailing offer adventurers unrivaled views of Santa Monica Bay. Soak in the Southern California sunshine as you soar serenely above the water at your choice of 500 or 800 feet. Flights can accommodate two or three people, so grab a friend or family member for extra fun—no experience necessary. Breathtaking sights include Malibu, Venice Beach, and the Santa Monica Pier, as well as dolphins, whales and seafaring vessels.
View this post on Instagram
Poseidon Paddle and Surf
Another fun water activity in Santa Monica is paddling at one of California's most beautiful beaches with Poseidon Paddle and Surf, which offers stand-up paddleboard lessons with world-class instructors. First-timers learn the basics in tranquil flat water, then graduate to navigating the warm ocean waves. The shop also offers a broad selection of boards and accessories, with experts on hand to help guide students to their ideal gear.
View this post on Instagram
Wavehuggers
This independently owned surf school has tons of options for learning how to hang ten. There are private lessons as well as a community class that meets every other Sunday (great for beginners!). Wavehuggers also brought their lessons into the 21st century by teaming up with surfer Holly Beck for video coaching. A Wavehugger coach will film you surfing and then Holly will edit your video and narrate with analysis including pointers.
View this post on Instagram
Seashore Smarts:
Check beach conditions
Average ocean temperatures in Santa Monica range from 54°F – 61°F in early February to 63°F – 70°F in early September. Check water safety conditions and the water temp in Santa Monica at ph.lacounty.gov/beach.
Take the bike path
Not ready to try the Santa Monica surf? Skate, bike, and board rentals are available just north and south of the Pier, and at six Perry's Café and Beach Rentals locations along the bike path.
Hydrate and Recharge
Fuel up for your water adventures at Back on the Beach Café or Perry's Café, where you can nosh with your toes in the sand.
Sun Safety
Even on overcast mornings, be sure to liberally apply waterproof sunblock with a minimum SPF of 30 and reapply often.