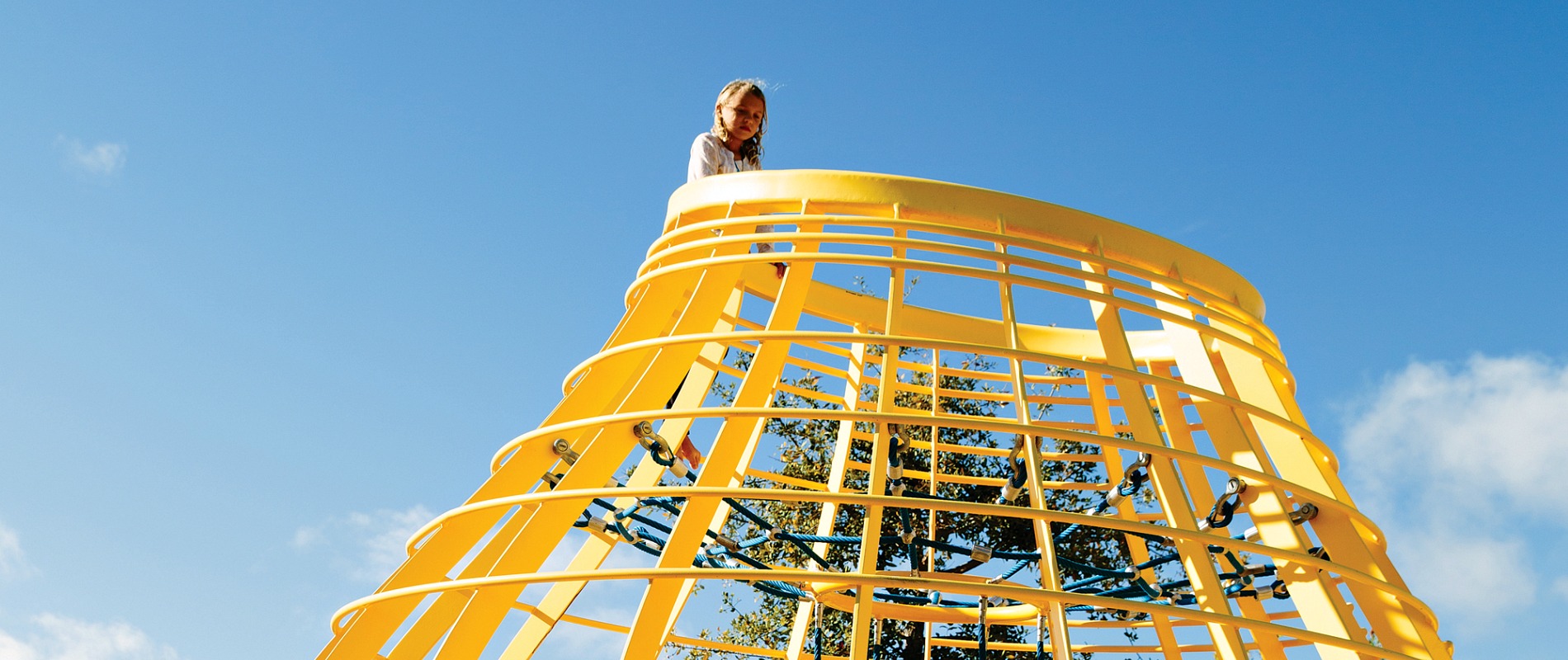 Play Time in Santa Monica
Posted April 29, 2016
Thanks to the near ubiquitous Southern California sunshine, just about any day's a good time to step outside in Santa Monica. And with parks dotting every corner of town, many gorgeous views, and ample settings to sit and enjoy the scenery, there's no shortage of places to frolic in the outdoors. Bonus: Santa Monica parks are now also Wi-Fi hot spots. Here are a few great picks for getting outside. By Mindy Farabee
Tongva Park
Once home to the sprawling headquarters for the Rand Corporation, Tongva Park (between Ocean Avenue and Main Street off Colorado Avenue) is now a 6.2-acre jewel that melds art and nature. The unique public space, which has nabbed multiple design awards, unfolds as a series of environmental "rooms," combining native landscaping, water features, and kids' play areas. After wildly successful previous seasons, look for the city to reprise its series of site-specific events here in the summer of 2016.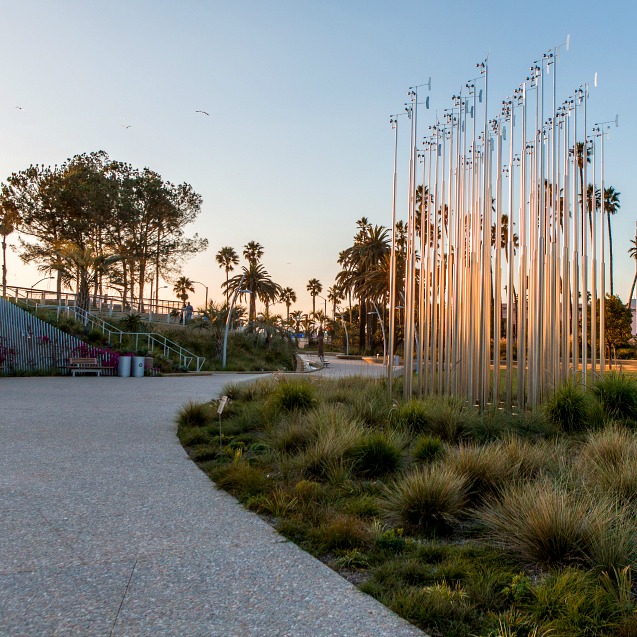 South Beach Park Playground
At the southern end of South Beach Park sits South Beach Park Playground (at Barnard Way and Marine Street), Santa Monica's first universally accessible playground. Designed with a multisensory approach – tactile elements like sand tables and water taps, climbing nets for all levels of motor skills – it entertains and engages, putting a fun day outside within anyone's reach.
Palisades Park
Perched atop Santa Monica's oceanside bluffs, 26-acre Palisades Park exhibits a linear design originally inspired by the French Beaux-Arts style. The city's largest and oldest park, it was established in 1892. With more than 50 points of interest in total – including palm tree allées, succulent gardens, a pair of Civil War cannons, and even an official Santa Monica Visitor Information Kiosk, where visitors can learn about the fabled Route 66 while discovering helpful tips – it captures a microcosm of public art and landscapes over time. One thing that will never change: each evening, visitors line up along its western edge to take in the sunset.