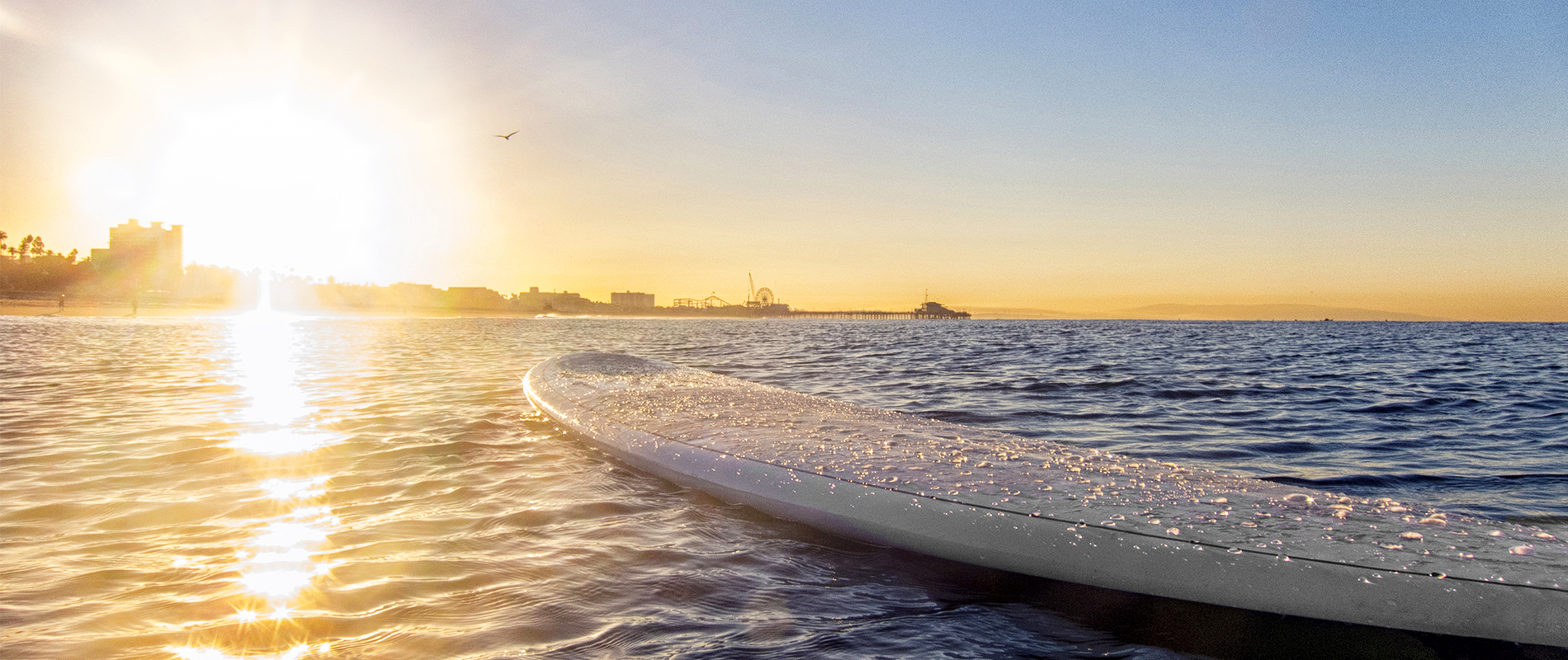 Best Spots in Santa Monica to Get Beach Gear
Posted June 20, 2018
No trip to the beach is complete without the right gear. Yet, stuffing your suitcases with sandy plastic toys and sunscreen—both of which are likely to soil your luggage—is not so appealing. The good news is that Santa Monica has plenty of stores with everything you need for a perfect beach vacation. Plus, a trip out West is the perfect time to purchase a new swimsuit, pair of sunglasses or sandals.
Bay Street Boards
Whether you're a novice surfer or a pro at throwing the fins, Bay Street Boards is one of the best spots in Santa Monica to buy surfboards. Their large collection features high-quality and eye-catching boards, and the knowledgeable staff is ready and able to help you pick out the perfect surfboard so you can hang ten in the nearby Pacific Ocean.
View this post on Instagram
Cami and Jax
With beaches open year-round, it's always swimsuit season in Santa Monica. Luckily there's Cami and Jax, owned by Camille and Jackie Brady (a former pro-surfer and designer respectively). These sisters are self-proclaimed "water-babies" and stock their hip Montana Avenue boutique with high-quality bikinis and one-pieces that will last for many dips in the ocean.
View this post on Instagram
Everything but Water
First things first: your apparel. Whether you want a rash guard with UV protection built in, a flattering bikini or a breezy sundress, Everything But Water is the place to go. Located on the eastern edge of Santa Monica, the 1,200-square-foot boutique offers swimwear for women and kids, plus tote bags, towels and other accessories, such as hats, jewelry and sunscreen to round out your ensemble.
View this post on Instagram
Marlene's Beachcomber
No beach mat? No problem! You'll find everything you need for a day at the beach – and probably more – at Marlene's Beachcomber, a beach-themed shop that has welcomed visitors to the Santa Monica Pier since 1970. Stop by to stock up on hats, bags, towels, flip flops, mats, bathing suits, Santa Monica sweatshirts, sunblock and other essentials.
Perry's Cafe and Beach Rentals
One of the best ways to experience Santa Monica is by bike, and Perry's Cafe and Beach Rentals has nine locations in Santa Monica and the surrounding area where visitors can rent them cruisers, mountain and electric bikes by the hour or day. They also rent kids' bikes, tandems and tag-a-longs if you have a child in tow. Or, if you would prefer to stake out a spot in the sand and simply relax, you can opt to rent a beach chairs and umbrella instead.
Poseidon Paddle and Surf
This Santa Monica institution is home to everything from surfboards to paddleboards to apparel to surfing gear. No need to be intimidated if you are dipping your feet in the surf for the first time. The staff at Poseidon Paddle and Surf is famously friendly and helpful, and if you are not ready to commit to buying a board they also offer half-day and full day rentals.
View this post on Instagram
Sand 'n Surf
Inside Santa Monica Place is Sand 'n Surf, a one-stop shop for apparel and footwear—such as Rainbow Sandals and Toms—as well as California-themed gifts and décor. They have a vast collection of souvenirs, from t-shirts and tank tops to mugs and bottles of sand, to remember your stay in Santa Monica. Their selection of luggage may come in handy too, should you need an extra suitcase for the trip home.
View this post on Instagram