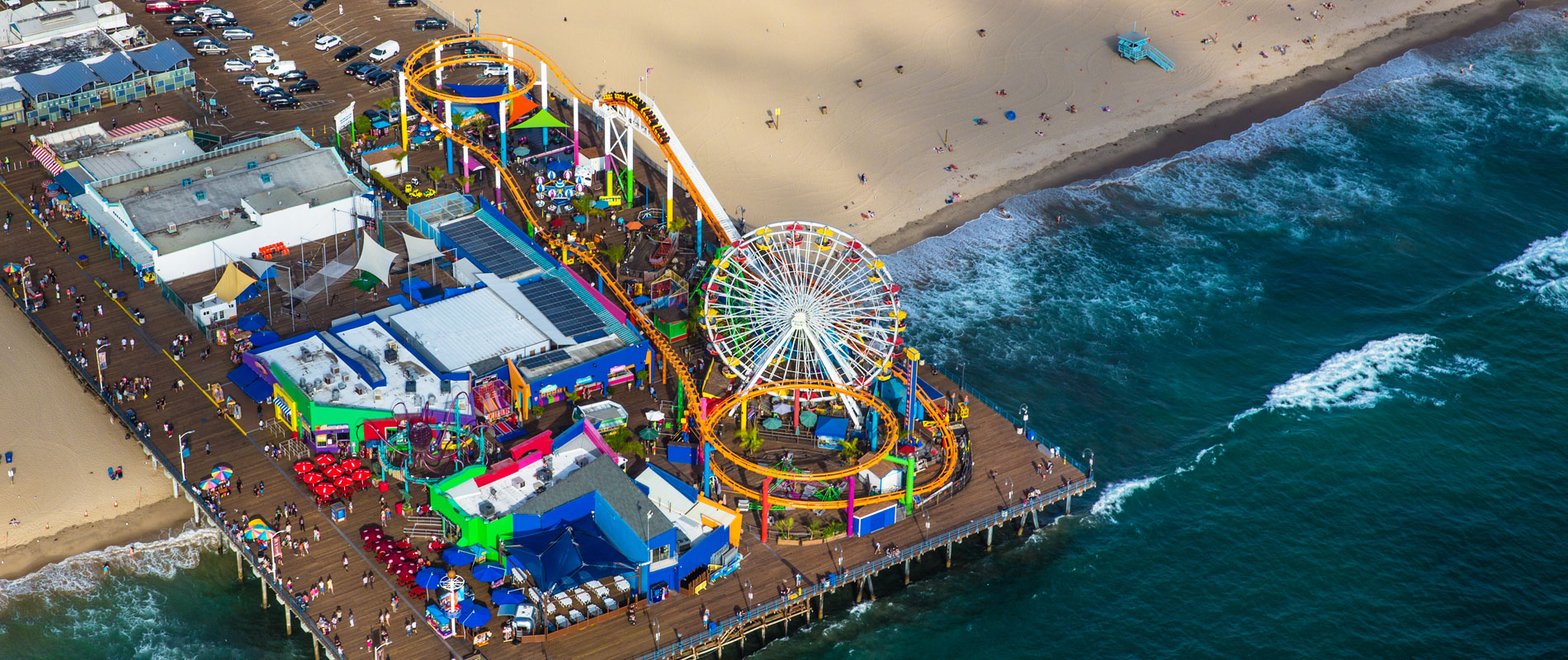 360 Videos – A Visit to Santa Monica
Updated August 4, 2022 in
Visit
Posted February 17, 2017
It's one thing to get lost in photographs of Santa Monica's sandy beaches or scenic sunsets, but it's another to actually step foot in our beach city and experience it first-hand. To help anyone around the world do just that, we're excited to share three new "360 videos" of Santa Monica. Each video is designed to help you experience more realistically a little of what this Southern California city has to offer – from the shores of the Pacific Ocean to the bustling, energetic scene that is Downtown Santa Monica.
Pacific Ocean
Take a moment to explore Santa Monica's coastline as it stretches 3.5 miles. Experience attractions such as the Santa Monica Pier, the Original Muscle Beach, picturesque Palisades Park and more.
Santa Monica Beach
Grab a bike and experience Santa Monica Beach like a local with a cruise along the 22-mile Marvin Braude Beach Trail, take a virtual tour with a 360 video of Santa Monica Beach, which stretches from Santa Monica south to Torrance.
Downtown Santa Monica
Downtown Santa Monica is home to two of Santa Monica's four weekly farmers markets, happening every Wednesday and Saturday. Pair your trip to the market with some shopping and dining along Third Street Promenade.