Santa Monica is an arts and culture hub, home to nearly 100 street art murals all within its 8.3 square miles and eight neighborhoods. The Main Street neighborhood bears the laid back side of Santa Monica, a side of the city that has been characterized by a local surf vibe for years.
To see the 14 murals that are in the Main Street neighborhood, scroll down or view the Google map of locations.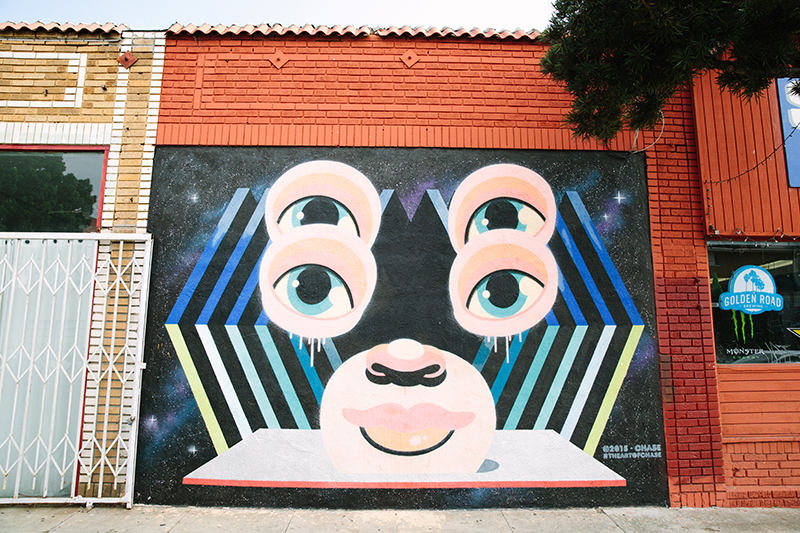 Oscillation by Chase
Star Liquor, 1929 Main St

Jay Adams Tribute by Dvate
Dogtown Coffee (Back of Building, on East Wall), 2003 Main St

3 Ohm by Daniel Sun
Yogaworks, 2215 Main St
Mural by Tommii Lim
Belzberg Architects, 2321 Main St
This four-mural installation at Belzberg Architect's headquarters are an abstract depiction of the beauty found in the simplicity of life. Using forced perspective techniques, the large-scale objects depicted are designed to visually stretch and change depending on the viewers position to the mural. This is my way of reminding people of the endless perspectives that can be found during time spent on moments in life instead of swiping through them. – Tommii Lim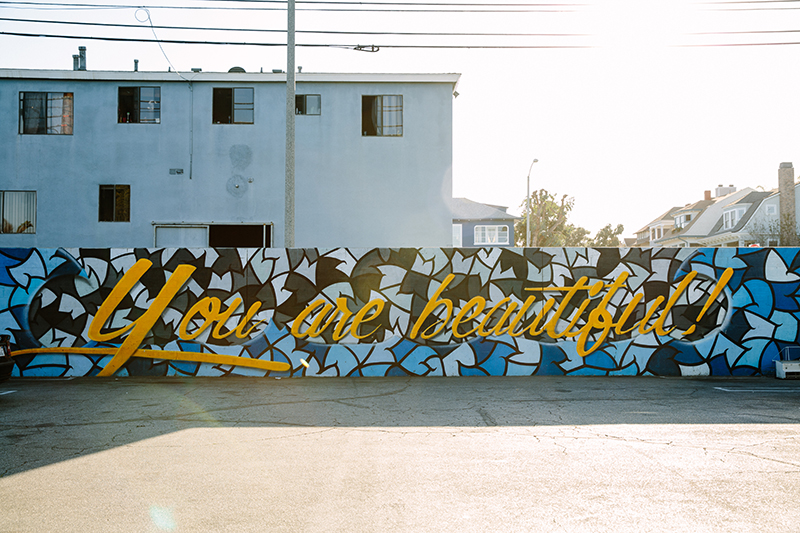 You Are Beautiful by Spencer Mar Guilburt & Ruben Rojas
Surf Liquor, 2522 Main St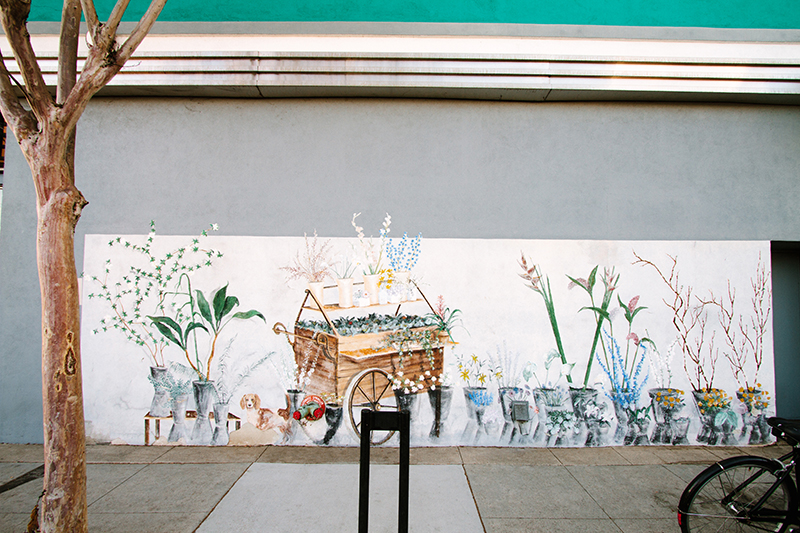 Galleria DiMaio, 2525 Main St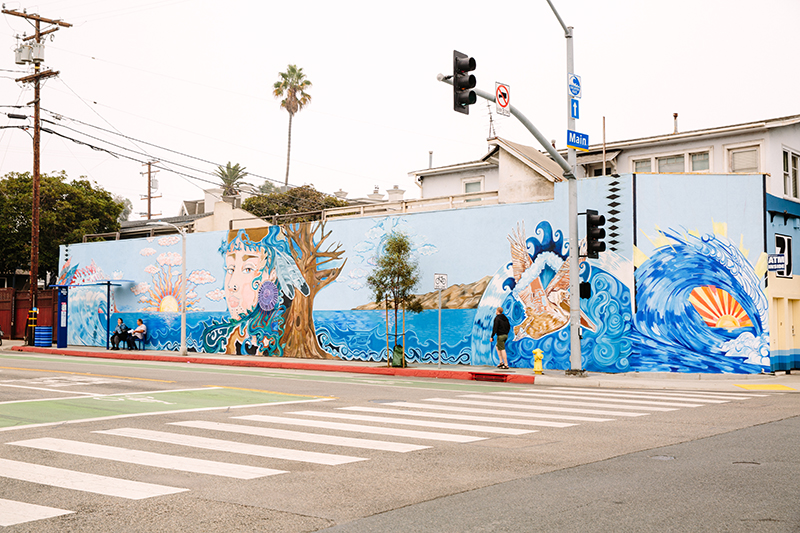 She Who Sees by Kristel Lerman
ZJ Boarding House (On Ocean Park Blvd Side), 2625 Main St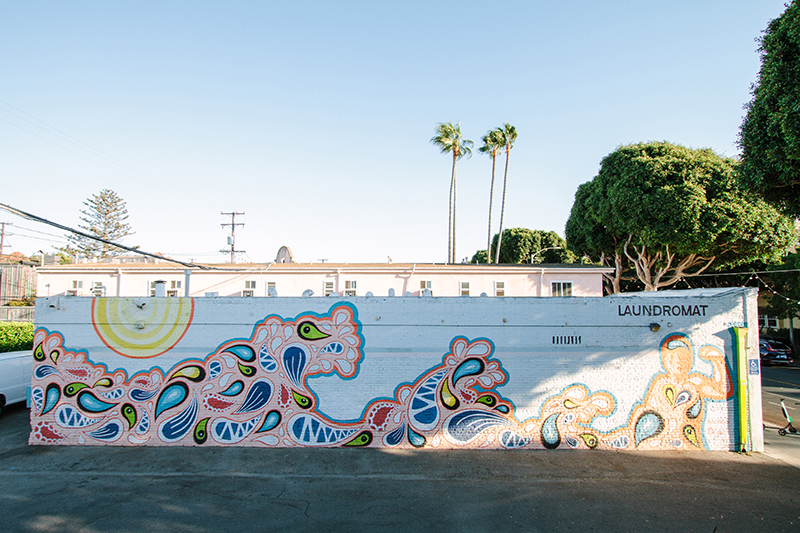 Mural by Karn Ashimyan
Bubble Beach Laundromat, 2633 Main St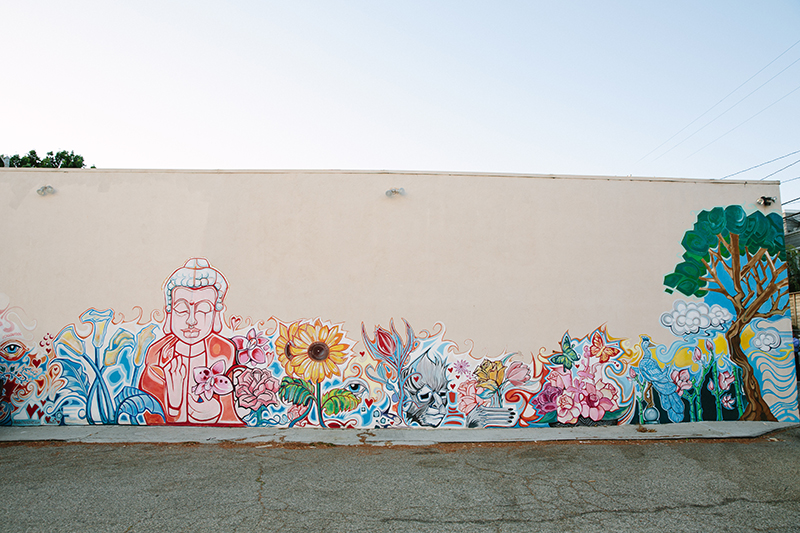 Mural by Kristel Lerman
Massage Garden, 2723 Main St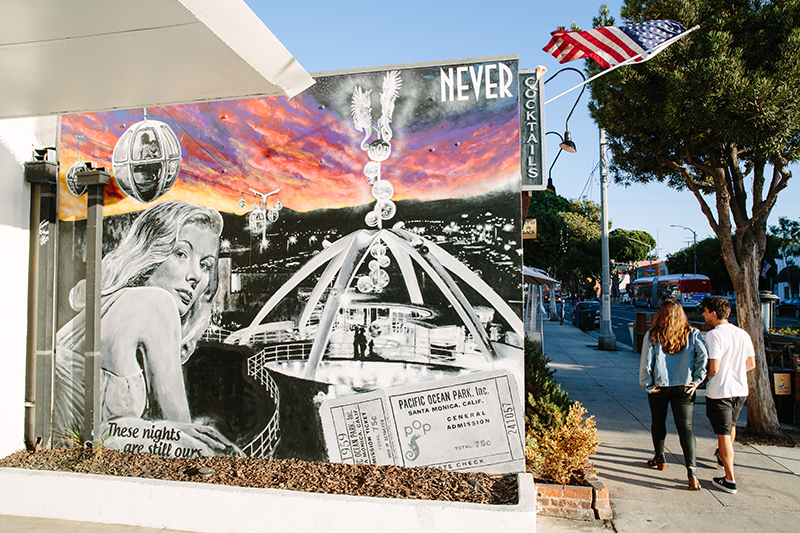 Mural by Jonas Never
Ashland Hill, 2807 Main St

Begin with Gratitude by Ruben Rojas
Back of Building, 2732 Main St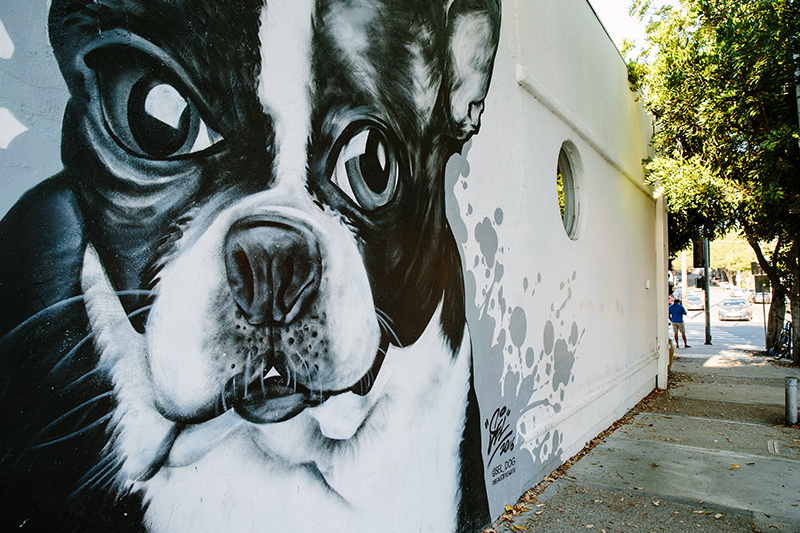 Boston Terrier by Marcel "SEL" Blanco
2820 Main St
This was a fun piece commissioned by the owner of (the now closed) Areal restaurant as a memorial to his dog. – SEL

2912 Main St
By the Bay, By the Way by Bob House
Residential (Alley), 215 Bay St
Main Street Mural Locations
Now that you've see the artwork, check out the exact locations on the map below. Then, visit the murals in person and share your own photos on social media using #SeeSantaMonicaMurals.