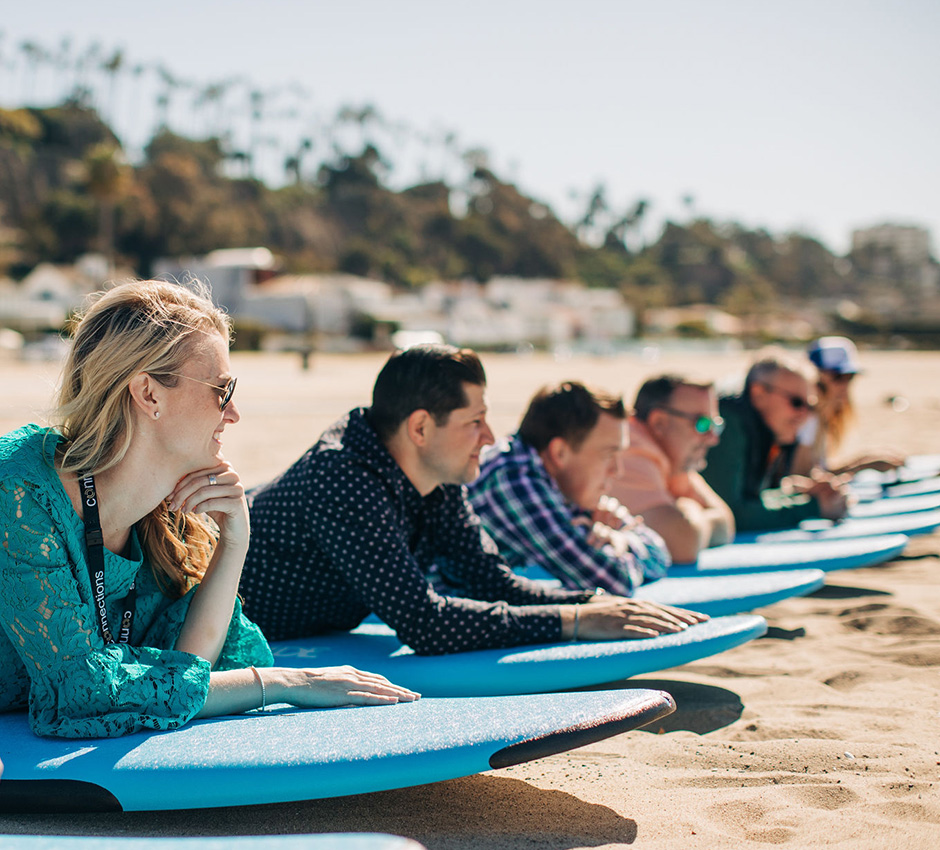 Large Groups
Whether it's a company retreat, an all-staff meeting, your company's next summit or any other large event, Santa Monica makes it easy to gather year-round. Escape average out-of-office meetings when you book a hotel just steps away from the beach and find luxurious amenities, timeless restaurants and ambiance to fit any occasion. 
Make your next gathering one to remember when you book one-of-a-kind team building activities and wellness experiences. Bike along 22-miles of coastline trail, perform high-flying aerial stunts at The Trapeze School on Santa Monica Pier, unwind away from the office with yoga on the beach or enjoy a spa treatment–there's something for everyone.
Not sure where to start? Submit an RFP and let Santa Monica Travel & Tourism assist in recommending companies and services that best serve your group's needs.
Dining
From popular dives to Michelin-star cuisine, there's plenty of group dining options available throughout the city. Explore favorite restaurants, rooftop patios and more when looking through Santa Monica's dining guide and discover outdoor dining options that are sure to let groups enjoy the fresh ocean breeze. With food and drink that's sure to entertain refined palettes or traditional cravings, any gathering is sure to be a success.

Have Questions?
Feel supported when you reach out to Santa Monica Travel & Tourism's team of experts today!
Blogs
Discover Santa Monica
Explore itineraries, local tips, hot spots and curated adventures to make sure you get the most out of your Santa Monica experience.
View All Blogs