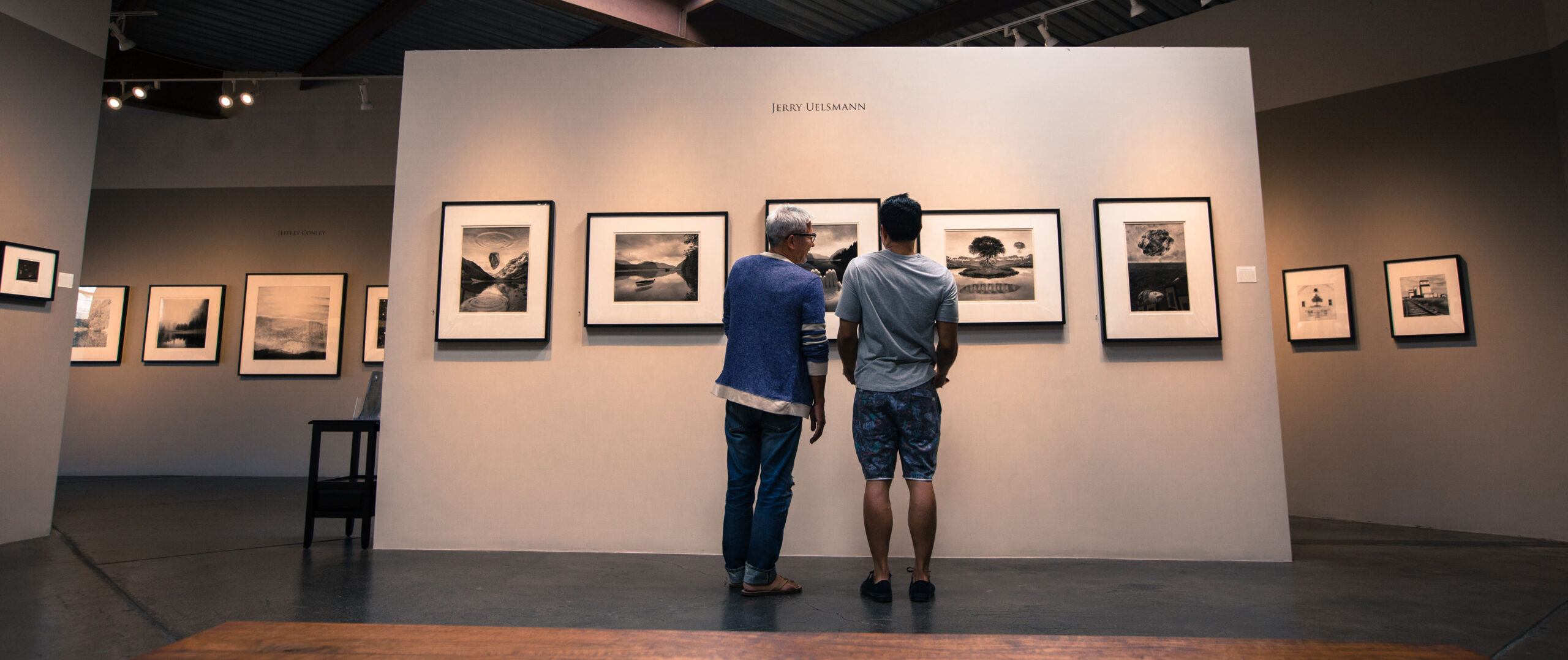 Places to Buy Art in Santa Monica
Posted August 16, 2019
Home to multiple shopping neighborhoods, all easily walkable from the city's 40+ hotels and must-see attractions, Santa Monica is a haven for shopaholics — with enough diverse options to rival the largest cosmopolitan cities.
On the hunt for one-of-a-kind artwork? Make your way to Mid-City, a growing arts district and home to galleries galore; browse the creative stores on Main Street, tucked between designer boutiques and top-rated restaurants; and keep your eyes peeled for unique art offerings across the rest of Santa Monica's eclectic regions. Wherever you are in the city, you're never far from a statement piece or two! Here are just a few of Santa Monica's best places to buy art.
Adamm's Stained Glass
Representing more than 180 of America's best glass artists all under one roof, Adamm's Stained Glass is the largest gallery of its kind in Southern California. From art glass jewelry and hand-blown vases, to contemporary sculptures and custom-etched glass, you won't find pieces like this elsewhere.
View this post on Instagram
Bergamot Station
Bergamot Station is Southern California's largest indoor art gallery complex and the ultimate destination for culture-lovers. Located on the former site of LA's Red Line Trolley Stop, its vast warehouse features numerous independent galleries where you can purchase art, a cafe, a frame shop and more.
View this post on Instagram
bG Gallery
Figurative-abstract art on your shopping list? Try the post-modern bG Gallery  where anything goes. Find prints, photographs and gifts; as well as one-off originals that defy definition; or buy tickets to the bG After Hours program, featuring live music, artist workshops, talks and more.
View this post on Instagram
Flower + Hewes
With locations in Malibu, Miami and Santa Monica, Flower + Hewes is a renowned contemporary gallery, famous for its carefully-curated collection of bold fine art. Located within the grounds of the luxurious Loews Santa Monica Beach Hotel, browse its global offerings of jewelry, glass sculptures and one-of-a-kind wall art by international artists.
View this post on Instagram
Jeanie Madsen Gallery
On the hunt for "Wearable Art"? Swing by the Jeanie Madsen Gallery for a hand-dyed, hand-painted and hand-signed statement piece. Utilizing deconstruction, reconstruction and pattern creation, every item made by this Artist Fashion Designer is an original or unique limited edition.
Outdoor Antique Market
Browse a wide collection of preloved art at the Santa Monica Outdoor Antique and Flea Market, held every first and fourth Sunday of the month, from 8am to 3pm at the Santa Monica Airport. From collector items to original vintage prints, artsy lighting, to tribal artifacts, its stalls and dealers run the full gamut.
Ten Women Gallery
Winner of Santa Monica's "Most Loved Art Gallery" and run by a cooperative of 24 local artists, the Ten Women Gallery on Montana Avenue (with a second outpost on Main Street) is a must-visit for fans of all things creative. Meet the artists themselves as you shop for handmade wall hangings, handwoven fashions, prints, home furnishings and more.