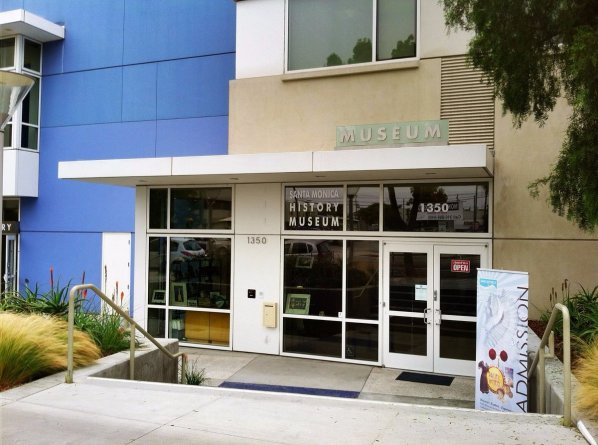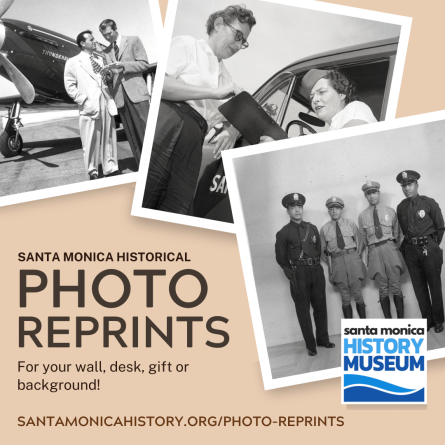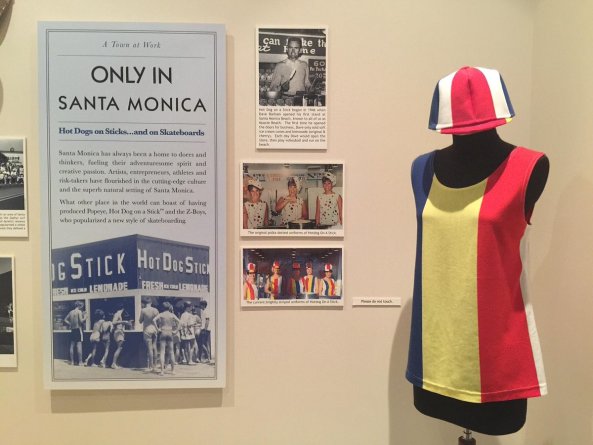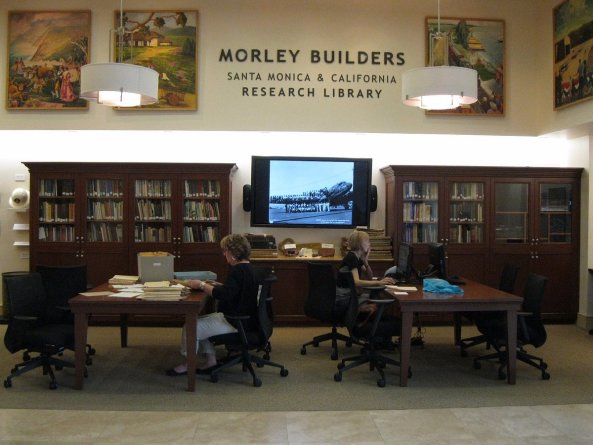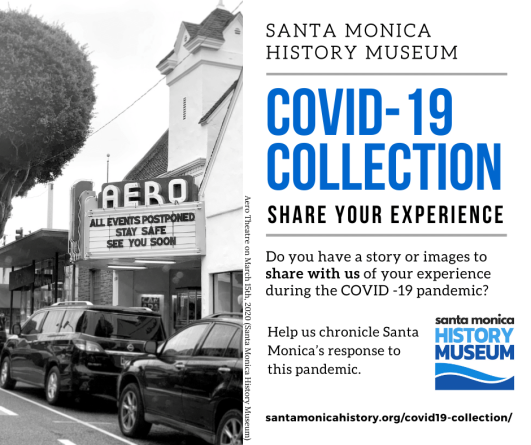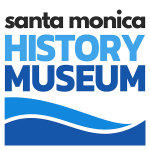 Santa Monica History Museum
Founded under the Historical Activities Committee of the Santa Monica Centennial Celebration in 1975, the Santa Monica History Museum is a "Santa Monica Treasure." Originally known as the Santa Monica Historical Society we are the official collector and preserver of the history, art, and culture of the Santa Monica Bay Area. The museum's historical collections are comprised of over one million items including the personal historical collection of Senator John P. Jones, co-founder of Santa Monica; the archives of the Santa Monica Outlook Newspaper (1875-1998); the photo collections of well-known photographers Bill Beebe, Bob Smith, George Tate, Justine Hill, and author Fred Basten; and much, much more. The museum has six permanent galleries, one rotating exhibition and a research library located in a state-of-the-art facility adjacent to the main Santa Monica Public Library campus.
The Santa Monica History Museum is an incredible resource and partner in the community. We preserve, protect, and promote the rich history of Santa Monica.
The museum is open to the public and we curate seasonal and special exhibits throughout the year in addition to our permanent exhibits. We offer extensive free educational programming including guided school tours, children's workshops, internships, and volunteer opportunities. Our research library and team of researchers provide the public with access to detailed historical information upon request.
Connect With Santa Monica History Museum
American Express
Discover
Master Card
Visa
Free Admission
Cash
Family-Friendly
Hours Open - Monday: Closed
Hours Open - Tuesday: Closed
Hours Open - Wednesday: Closed
Hours Open - Thursday: 3pm - 8pm
Hours Open - Friday: 11am - 5pm
Hours Open - Saturday: 11am - 5pm
Hours Open - Sunday: 11am - 5pm
Parking Available: Paid
WiFi Available:
A dramatic 5,300 square-foot permanent facility at the Santa Monica Main Library, the museum's backdrop of local history exhibitions and its multi-function spaces with state-of-the-art technology provide a distinctive options for meetings and events.
Total Square Feet: 5300.00
Theater Capacity: 100
Cute little museum with very friendly and helpful employees! Learned a couple of new things about the history of Santa Monica. Museum is very small, so... Full Review
The museum is located in the libruary complex and the parking is very reasonable, it cost us $2.00 to park for over one hour visit to the museum. The museum entrance fee is also reasonable, the... Full Review

I was visiting this museum as I had lent the museum some Route 66 collectibles for an exhibition. The museum is not large but they do make the best with the space available. The museum staff is... Full Review

The Santa Monica History Museum is such a gem! It is located in the heart of Santa Monica and wonderfully displays the rich history of Santa Monica. I learned so much from my visit there along with... Full Review