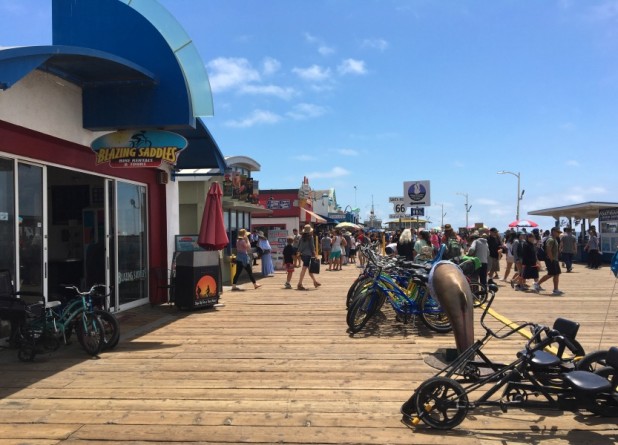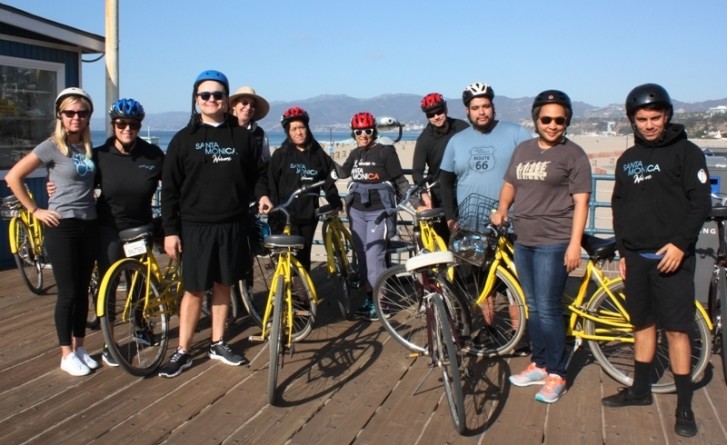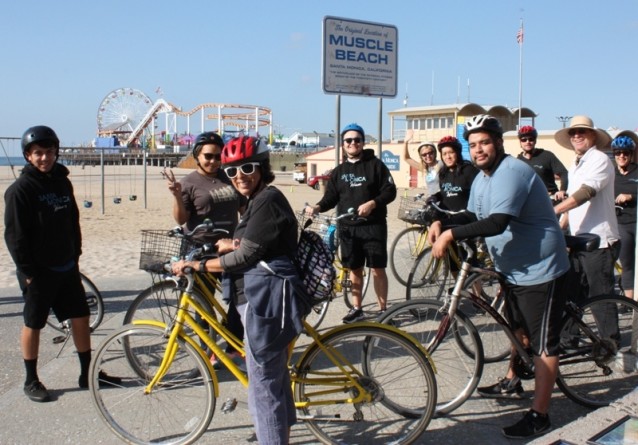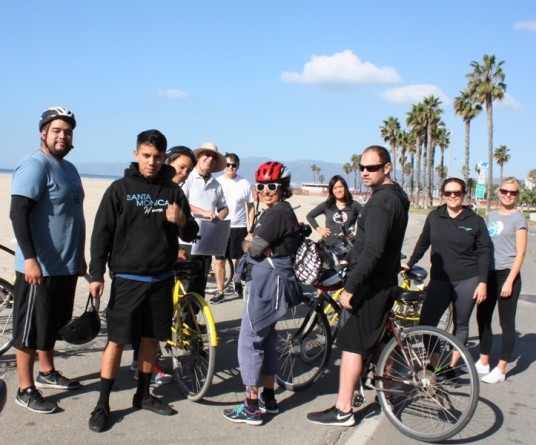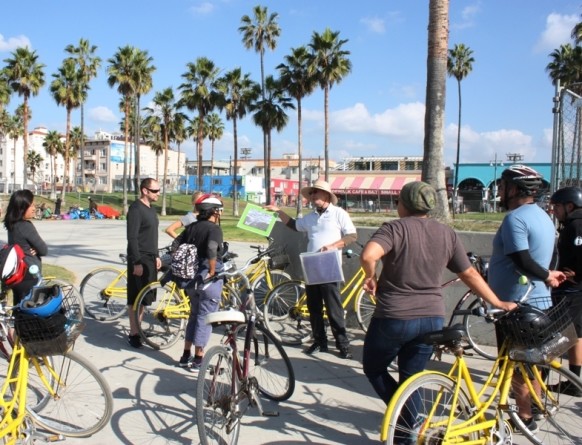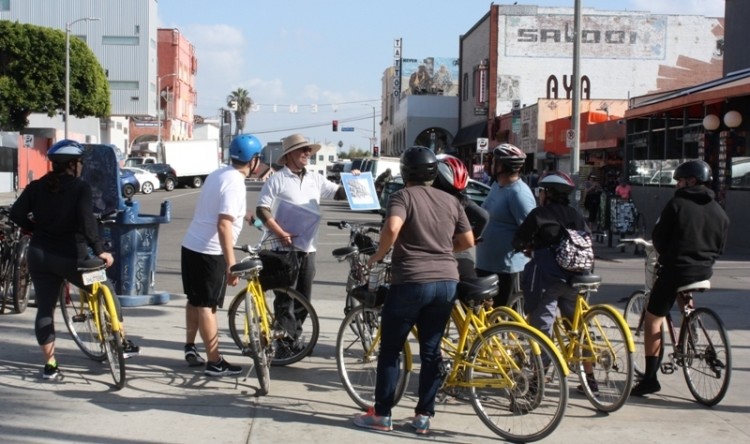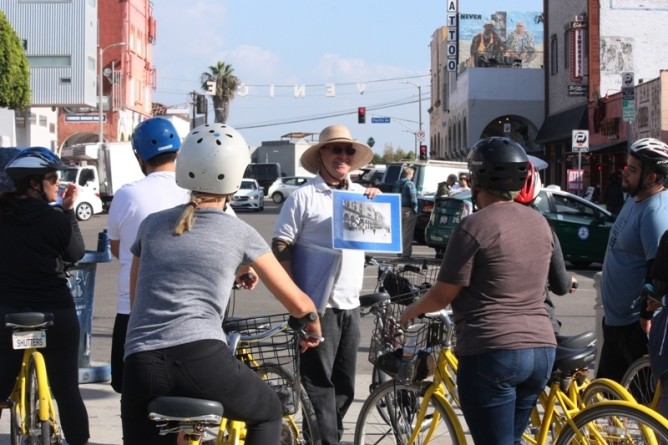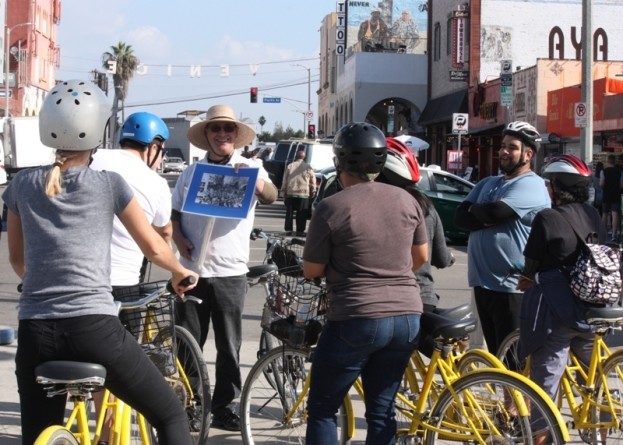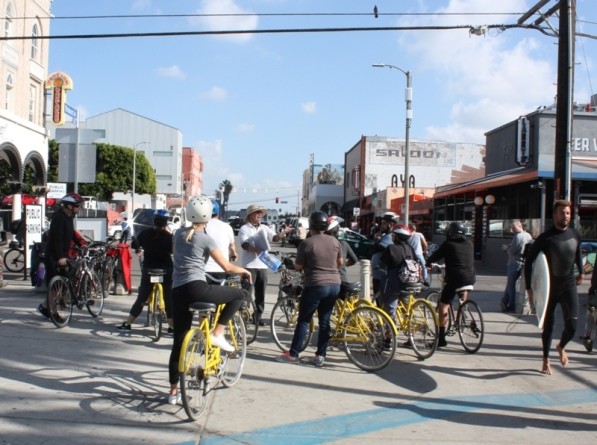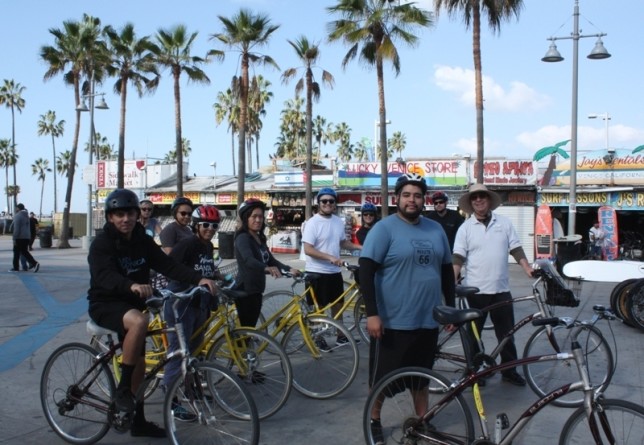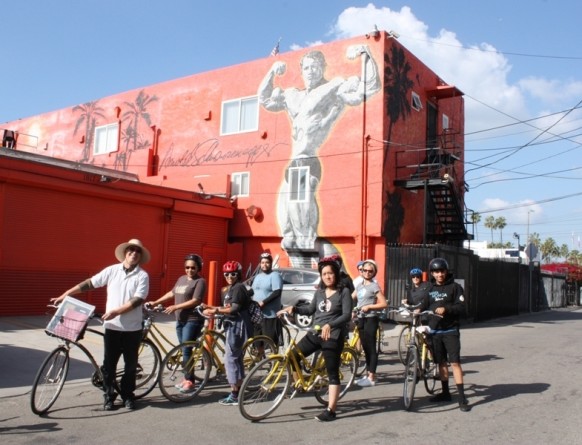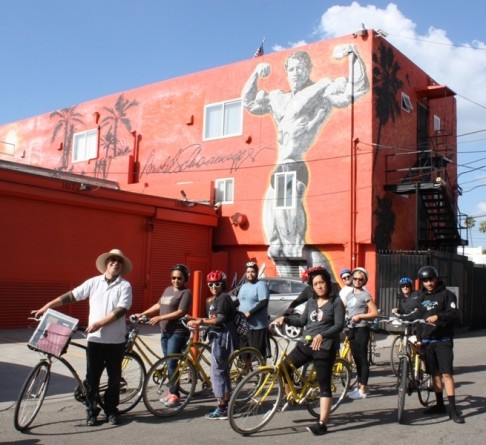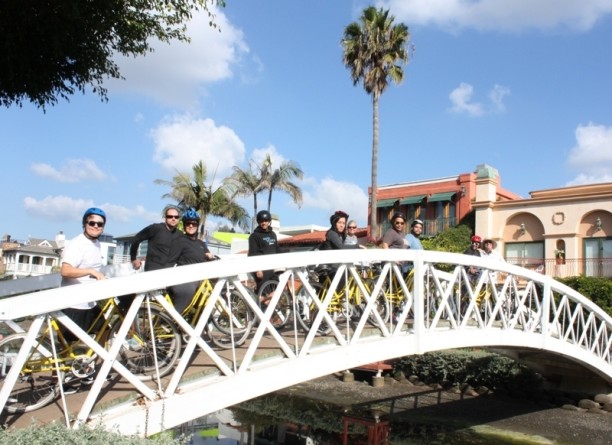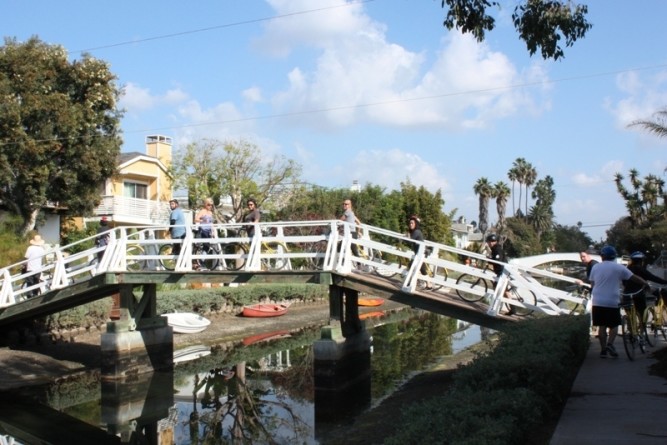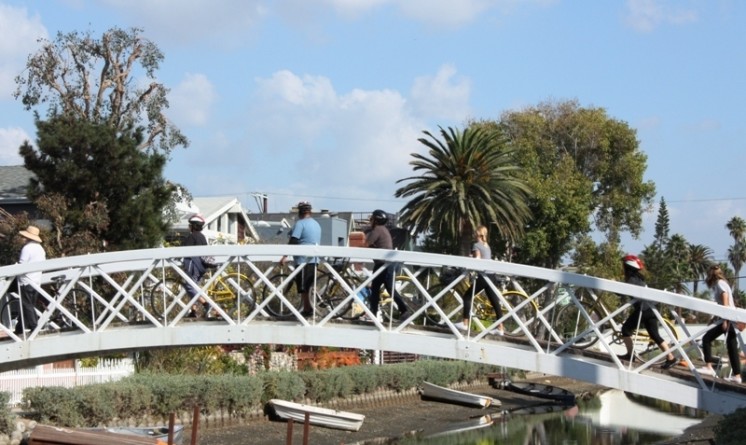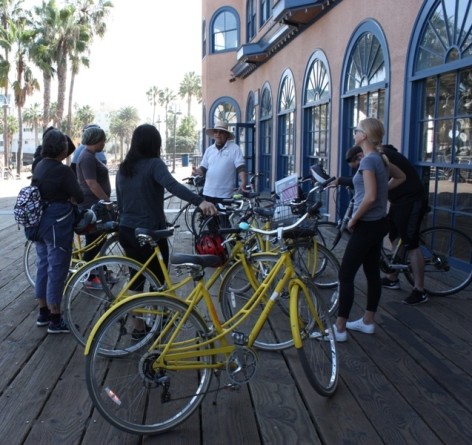 Blazing Saddles
Neighborhood:
Pier/Ocean Ave
320 Santa Monica Pier, Santa Monica, CA 90401
Discover the birthplace of surfing, skateboarding and beach volleyball. You will visit the century-old Santa Monica Pier, ride along Santa Monica Beach, pedal past the homes of Hollywood's biggest stars, and cruise eclectic Venice Beach. Along the way we will stop to see Muscle Beach, the Venice Canals and other amazing beachfront sites. Hailed by the New York Times as "A Must Do" LA experience, this guided tour is the perfect way to spend a few hours in the warm California sun!
The Legends Beach Bike Tour is operated by our partner, Perry's Cafe & Beach Rentals. Photos can be seen on Facebook at Legends Beach BikeTour. Participants are expected to know how to ride a bike. It is a 2-hour guided tour of 5 miles of easy riding, plus a free hour ride (total of 3 hours).
Adults - $69
Seniors & Students – $60
Kids (under 12) – $35
(includes helmet, lock & 1 bottled water)
For Legends Beach Bike Tour reservations please call 310.939.0000 or book online at https://perryscafe.com/tours
Connect With Blazing Saddles
American Express
Discover
Master Card
Visa
Free Admission
Cash
Family-Friendly
Hours Open - Monday: 10:00 am - Sunset
Hours Open - Tuesday: 10:00 am - Sunset
Hours Open - Wednesday: 10:00 am - Sunset
Hours Open - Thursday: 10:00 am - Sunset
Hours Open - Friday: 9:30am - Sunset
Hours Open - Saturday: 9:30am-Sunset
Hours Open - Sunday: 9:30am-Sunset
Parking Available: Paid
WiFi Available: