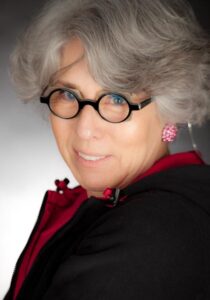 Santa Monica Travel & Tourism (SMTT) is led by an 11-member Board of Directors, each deeply committed to our community who provide a unique perspective and high level of personal investment to local causes. Board member/Santa Monica resident RoseMary Regalbuto is no exception.
Regalbuto served as Meals on Wheels West president/CEO for almost three decades before retiring in 2013. During her tenure at Meals on Wheels West, Regalbuto successfully engaged Santa Monica's hospitality industry for hundreds of volunteer hours and increased annual fundraising. This effort allowed the organization to expand its capacity, serving 80,000 meals to West LA's home-bound citizens each year.
Today she remains an active member of our community with involvement in several local causes that are close to her heart, including: Santa Monica Rotary Club, Beautify Earth, and Montana Avenue Merchants Association.
As a life-long appreciator of the arts, she was excited to support Beautify Earth, a local non-profit started to enhance Santa Monica's Lincoln Boulevard through the creation of public art. "Let's paint the world in color," says Regalbuto, a testament to her belief that art is an enhancement to our quality of life.
Regalbuto continues to effect change as a member of the Santa Monica Rotary Club. Since 2011, she has spearheaded the club's annual participation in March for Wheels, a month-long awareness campaign created to shine light on senior hunger each March. Additionally, as co-chair of the Rotary Club's Peace Initiative, Regalbuto strives to raise awareness of human trafficking. "A lot of people are aware of the global effect of human trafficking," she explained. "But there's a huge problem in LA too. Rotary Club is interested in creating more attention on the issue."
To raise awareness locally, Rotary Club of Santa Monica is sponsoring the screening of the movie SOLD on April 1, 2017 at the Santa Monica Main Library from 2-5pm.
For more information on the organizations mentioned, please visit:
Meals on Wheels West:
www.mealsonwheelswest.org
Rotary Club of Santa Monica:
portal.clubrunner.ca/7943
Beautify Earth:
beautifyearth.org
Montana Avenue Merchants Association
www.MontanaAve.com
Santa Monica Travel & Tourism:
www.SantaMonica.com