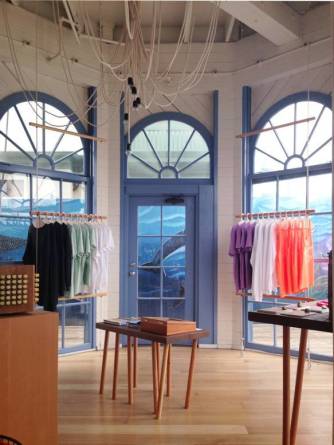 Santa Monica Pier Shop & Visitor Center
Neighborhood:
Pier/Ocean Ave
200 Santa Monica Pier, Santa Monica, CA 90405
The Santa Monica Visitor Information Centers are your source for all things Santa Monica, California. All of our Visitor Centers provide friendly, trained and knowledgeable travel counselors; Visitor Guides and Maps; foreign language line; and information on attractions, hotels, dining, museums, galleries and entertainment.
Hours of operation may be extended or shortened due to special events or staffing needs.
Connect With Santa Monica Pier Shop & Visitor Center
Pet-Friendly
Master Card
Visa
Cash
Check
Family-Friendly
Hours Open - Monday: 11:00am-7:00pm
Hours Open - Wednesday: 11:00am-7:00pm
Hours Open - Thursday: 11:00am-7:00pm
Hours Open - Friday: 11:00am-7:00pm
Hours Open - Saturday: 11:00am-7:00pm
Hours Open - Sunday: 11:00am-7:00pm
Parking Available: Paid