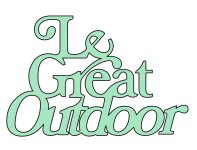 Le Great Outdoor Restaurant
At Le Great Outdoor we believe in sharing delicious experiences with you by cooking over an open fire, utilizing the freshest farm-to-table ingredients and enjoying it all with friends and family under a beautiful night sky.
Our menu evolves with Rudy hand-picking a mouthwatering selection of seasonal fare from multiple markets and the freshest catch-of-the-day. The cuisine is Mediterranean & french influenced with a Californian twist.